Welcome to Nest and Glow!
We started this site in order to share all our healthy and natural lifestyle information. After many years of people asking for our recipes and tips we finally took the plunge and started storing them all here.
All our food is plant based and natural. But don't worry we have plenty of desserts – we're currently enjoying some chocolate caramel slices as we write this. Also all our food is pretty simple to make. We don't list the difficulty as they are all either easy or super easy. Life is too short for long recipes.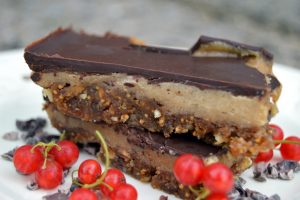 The site is not just limited to food. We try to put together content for all aspects of a healthy natural life from lifestyle tips, natural beauty, natural home and nature.
We would love to hear your feedback and we are on most social media (links at the top) if you would like to get in touch.
Sincerely,
Bastian & Eloise