Easy vegan protein meal prep for a layered quinoa salad and a raw seed cheesecake.
Both recipes are high in plant protein and relatively cheap vegan meals. It's difficult to make a healthy meal that is very cheap as you need lots of fresh produce but these meals are not very expensive.
A portion of each is about 40g of protein and is the perfect filling healthy meal.  A serving has 6-7 portions of fruit/veg and will last for 5 days in the fridge.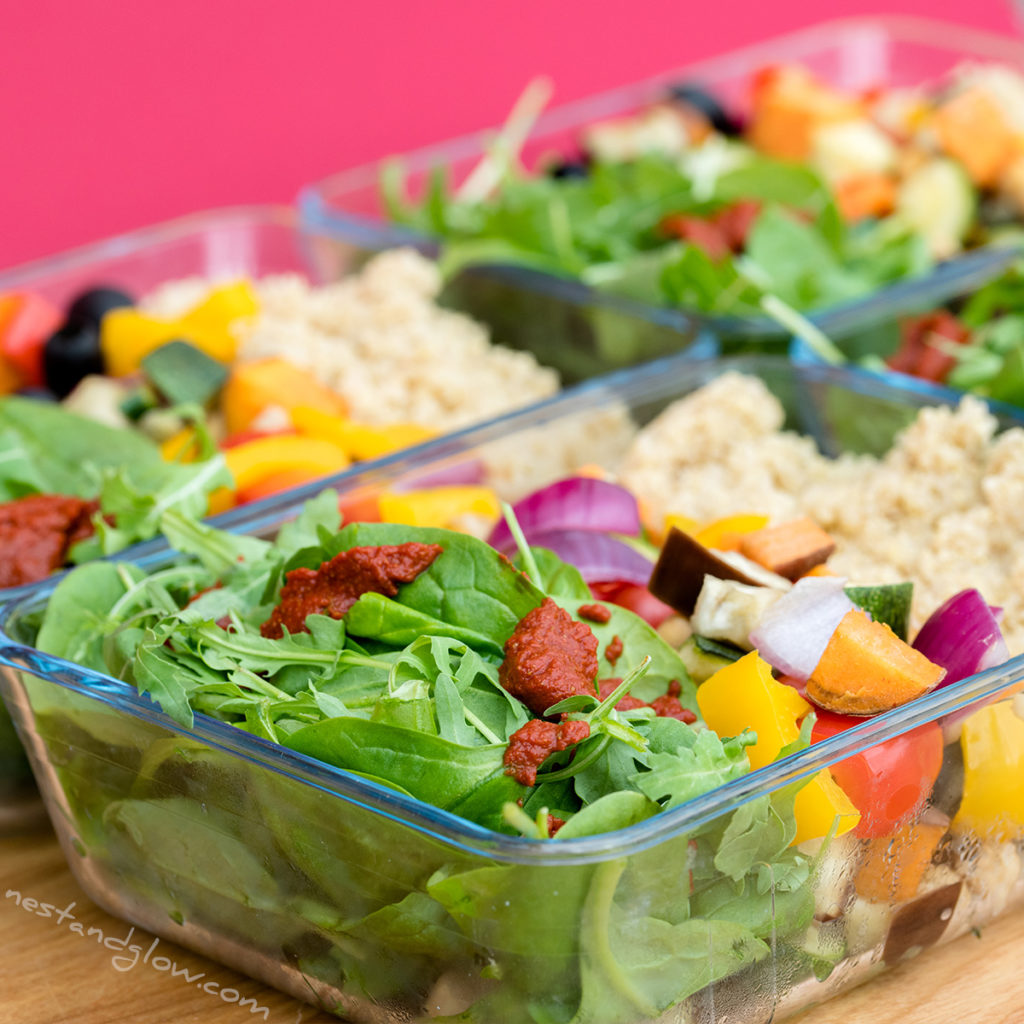 Quinoa, roast vegetables, topped with a leaf salad and a tomato dressing. This salad is loaded in vegan protein from the quinoa, chickpeas, leafy greens and all the other vegetables.
It's oil free for health reasons and so that every calorie is full of with nutrition. Can be made either with mediterranean vegetables or root vegetables depending on your preference.
The tomato sauce uses lime and spices to give a harissa style dressing. Turmeric is added for additional nutition. If you are not a fan of curry then leave out the spices and just use tomato and lime. Layered quinoa high protein salad recipe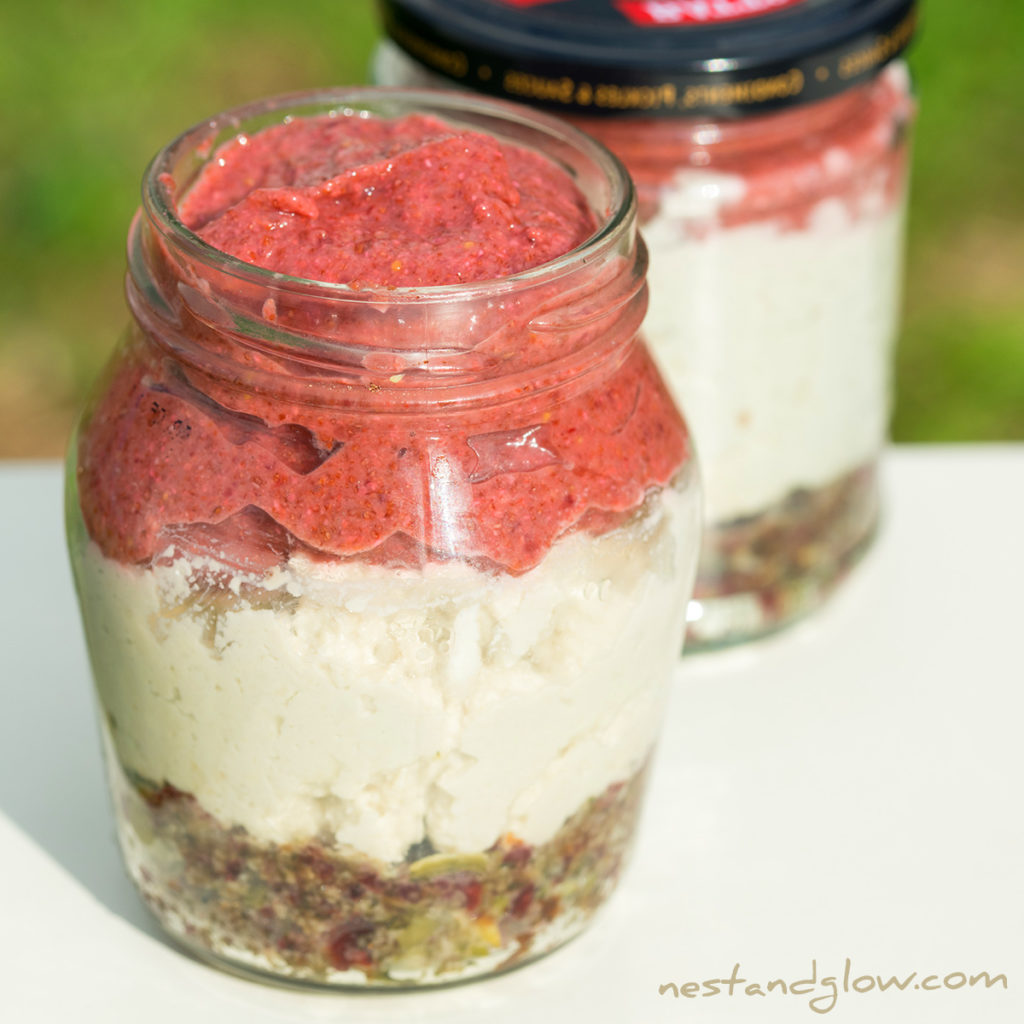 Inexpensive raw vegan cheesecakes that are free of nuts and soy unlike most. Loaded with plant protein and heart healthy fats from seeds.
Free from oil and all seeds are soaked and sprouted for easy absorption. Coconut, sunflower and pumpkin seeds are used to give a creamy and tasty vegan cheesecake.
Any berry can be used in this recipe but in the photo strawberry is used. I've tested this recipe with blueberry, blackcurrent, blackberry, raspberry or incan berry and they have all worked great. Cashew and soy free seed berry cheesecake recipe
High Protein Vegan Meal Prep Video
Above is a video recipe showing how to make all of these recipes step by step. Commentary about the recipes starts at about 4 minutes in. View no music version of vegan meal prep recipes.