This is a simple and quick to prep vegan pizza that uses an aubergine (eggplant) as the base making it low carb. Nutritional yeast and yeast extract is used to give a cheesy nutty taste.
Nutritional yeast is commonly available from health food shops and is a inactive yeast grown for its health benefits and is rich in B vitamins.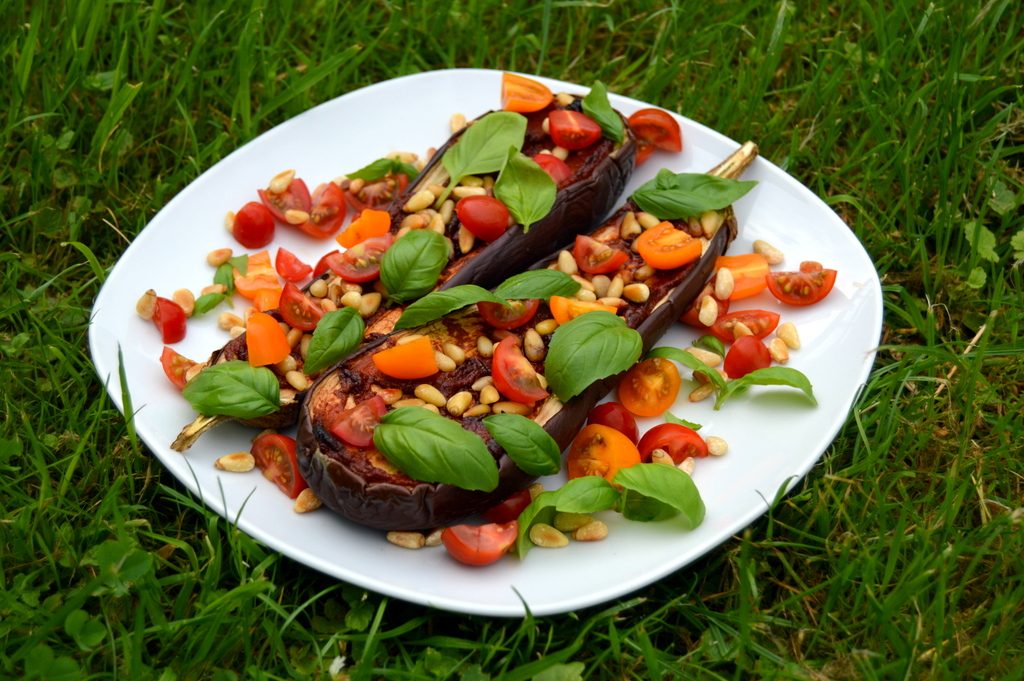 This Aubergine Tomato and Basil Pizza is much quicker than making a grain base and is naturally gluten free.
You can top with any seeds or nuts. For the photos and video recipe pine nuts were used.
Aubergine Tomato and Basil Pizza Video Recipe
Macadamia nuts, cashew nuts , sunflower seeds also work well. I like to add a decent amount of nuts / seeds to make this a complete meal with a good amount of healthy fats and protein.
Don't skip the basil, it isn't just a garnish and adds that lovely basil metallic taste.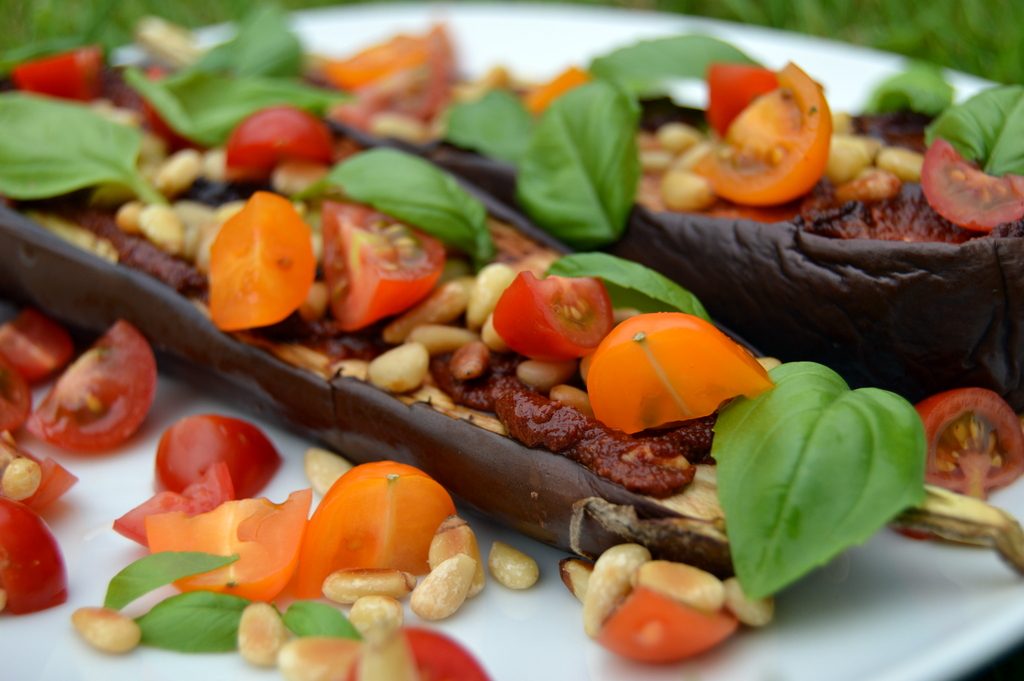 On social media some people have commented that it looks burnt in the video recipe. Maybe it's the lighting or maybe it is a tad overdone, but it certainly didn't have that bitter taste you get with burnt food – it was delicious. Think of it as a BBQ finish. If this doesn't appeal to you just make sure to remove from the oven before the topping turns dark.
Yield: 2 aubergine pizzas
Low Carb Aubergine Vegan Pizza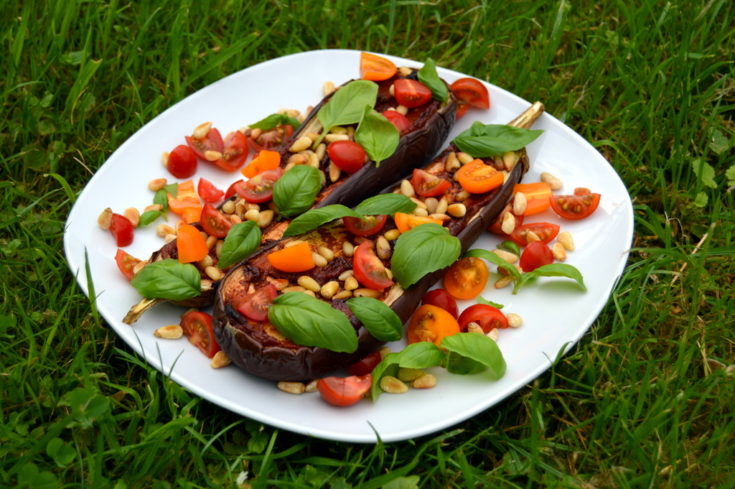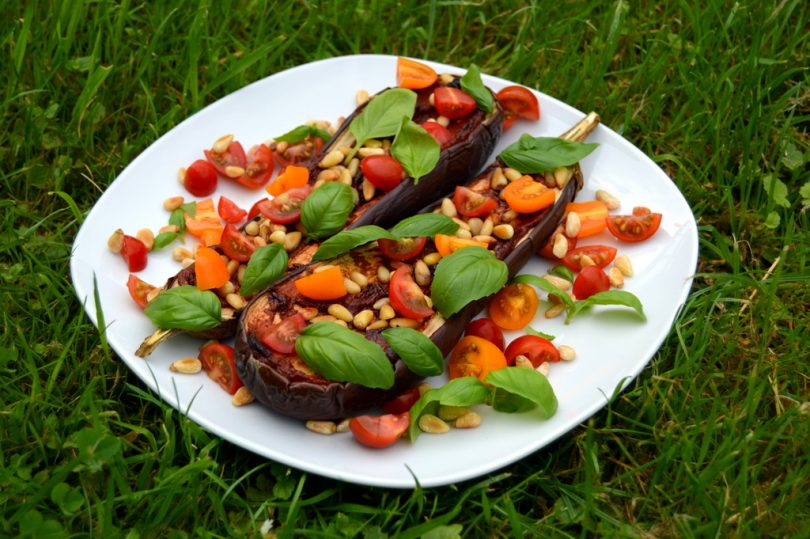 Low carb vegan pizzas that are made from aubergine (egg plants). Topped with fresh basil, pine nuts and tomatoes. The cheesy and nutty tastes comes from nutritional yeast and spread making this vegan pizza recipe a good source of b vitamins.
Ingredients
1 aubergine / eggplant
2 tbsp tomato puree
1 clove of garlic, crushed and chopped
1 heaped table spoon of nutritional yeast
1/2 teaspoon of marmite / yeast extract
2 tbsp pine nuts / cashews
cayenne pepper to taste
handful of basil leaves
handful of chopped tomatoes
Instructions
Cut each aubergine in half
Mix together the tomato, yeast extract, cayenne pepper, garlic and nuts.
Spread the vegan tomato cheesy paste on to the aubergine
Bake for 35-40 min at 190C / 335F.
Top the baked aubergine pizzas with basil leaves and chopped cherry tomatoes.
Nutrition Information
Yield
1
Serving Size
1
Amount Per Serving
Calories

644
Total Fat

18g
Saturated Fat

2g
Trans Fat

0g
Unsaturated Fat

12g
Cholesterol

0mg
Sodium

157mg
Carbohydrates

120g
Fiber

38g
Sugar

40g
Protein

25g