The outer leaves of cauliflower are delicious and edible but many people throw them away.
You can cook them just like spring greens and use as a substitute for any leafy greens such as kale and collard greens.
This cauliflower leaves recipe recycles the cauliflower greens along with carrots, celery and onion to make a yummy, quick, and easy noodle dish.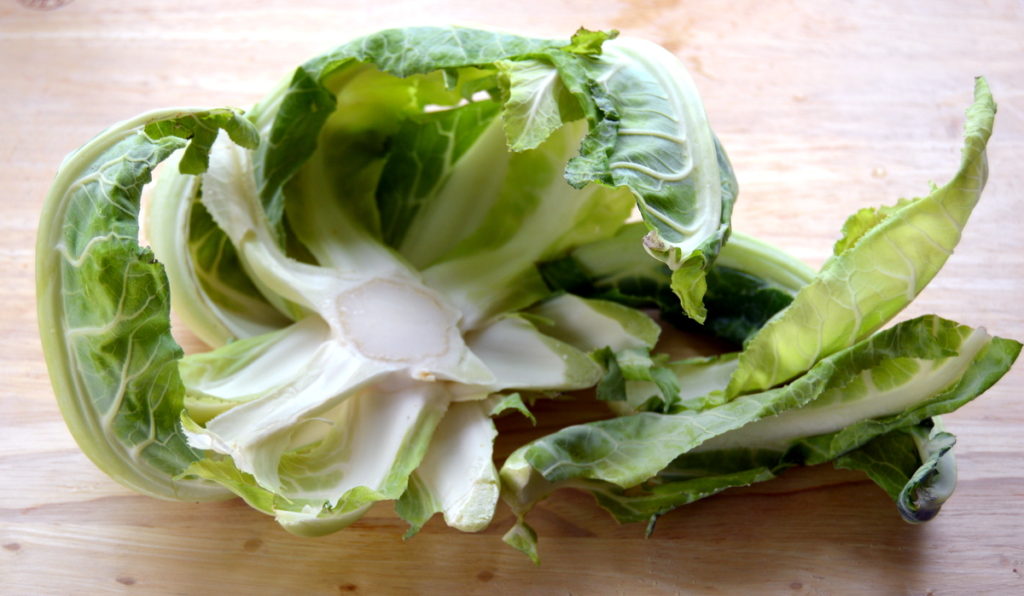 Only use the inner two of three layers of cauliflower leaves. This is all most shops sell them with, but if you grow your own the very outer leaves will be too tough and stringy to eat. Even if the stems are thick they will still be edible – just slice into thin strips.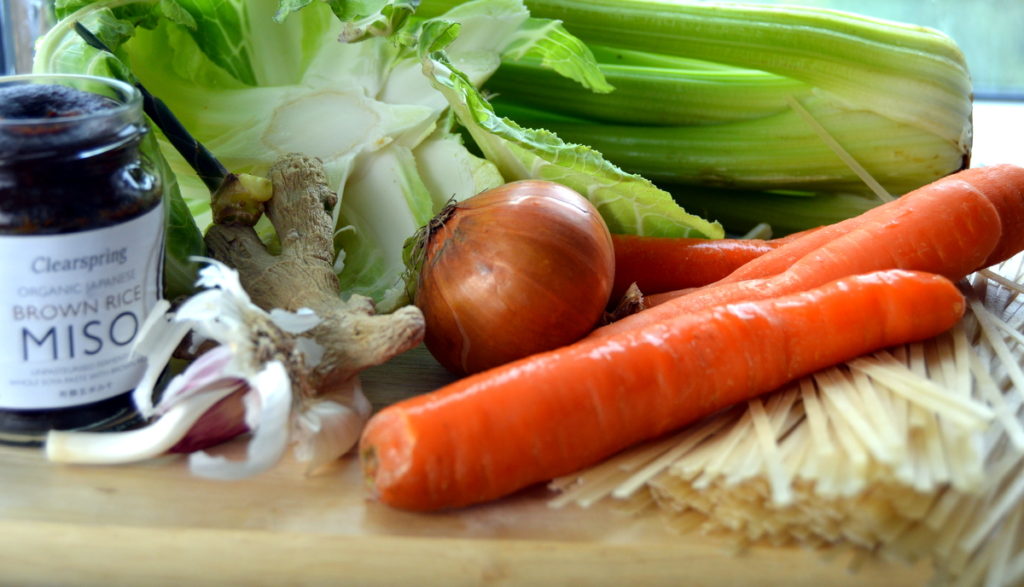 I use brown rice noodles for this dish as they are gluten free and whole grain, but use whatever noodles you like.
The vegetables are water fried so are just cooked in a bit of water that evaporates as they cook.
Feel free to use a heat stable oil if you prefer to have them fried.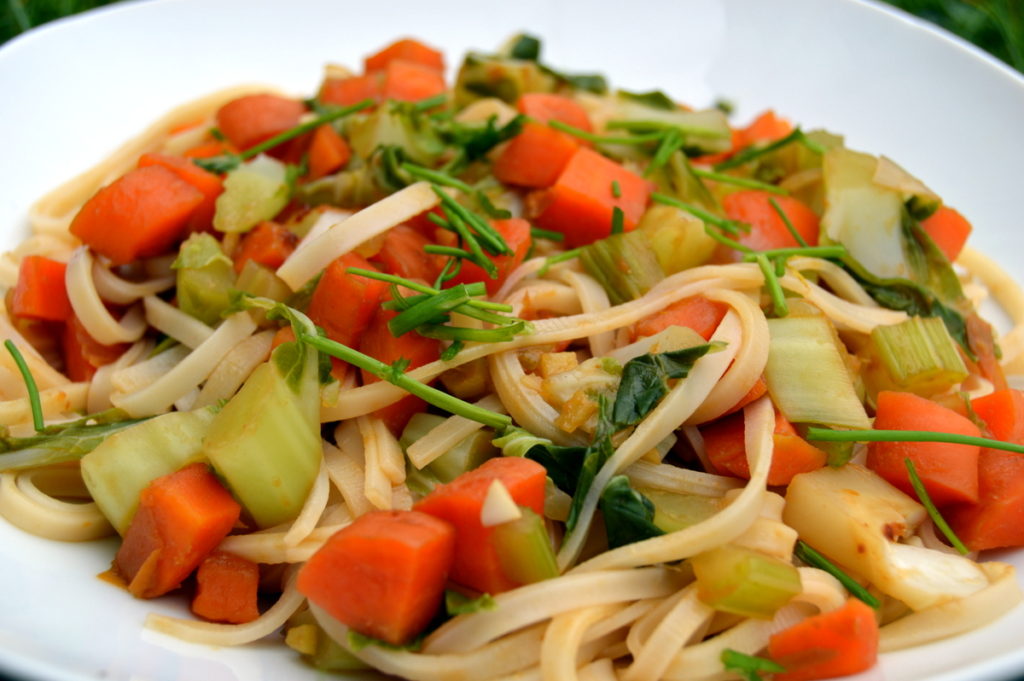 Miso is a very nutritious food, but lots of the nutrients are destroyed when it's heated.
It's for this reason I let the stir fry cool for a few mins before adding the miso.
If you can find unpasteurised fresh miso this is the most nutritious.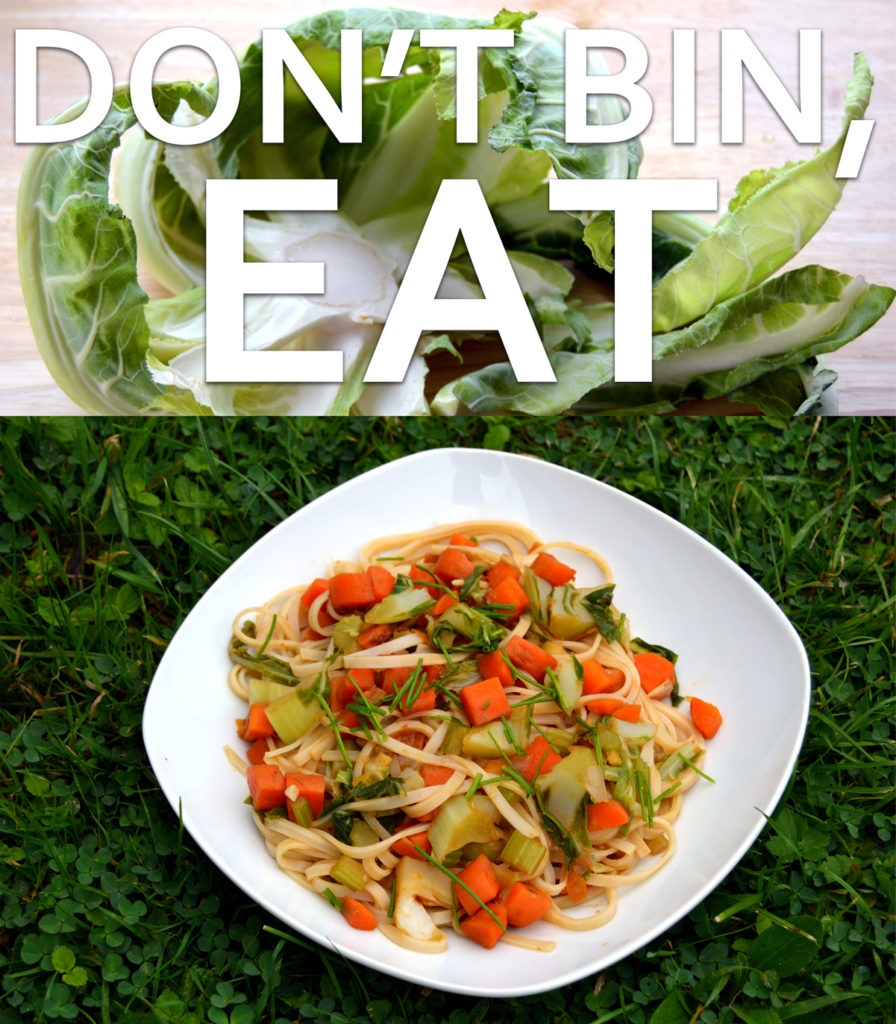 If your looking for a cauliflower florets recipe check out our vegan roasted cauliflower cheese or our raw cauliflower cous cous crunch.
Yield: 2 portions
Cauliflower Leaves Stir fry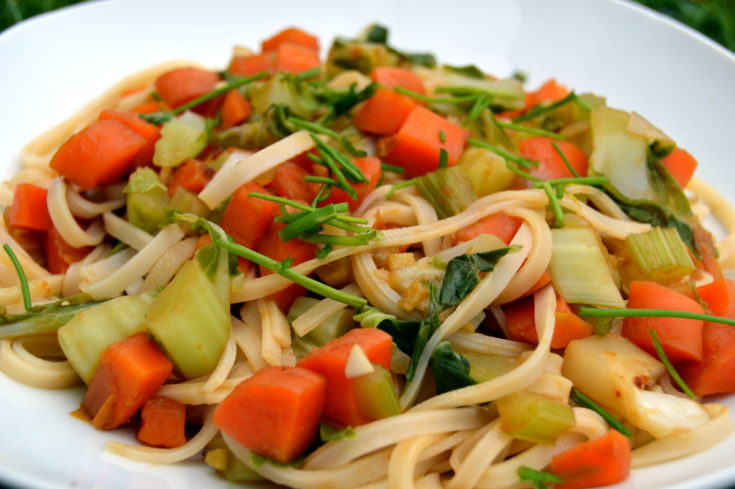 Sauteed cauliflower leaves are made into a stirfry with noodles for this dish that uses what most people throw away.
People often ask are cauliflower laves nutritious? And they certainly are! They are greens that contain more nutrients than cauliflower itself, similar to kale or spinach and high in vitamins and minerals.
Ingredients
2.6 oz / 150g dry Noodles
1 Cauliflower, just the outer green leaves
1 Onion
4 Carrots
4 Celery stalks
2 cloves Garlic
1″ Ginger
1 tbsp Miso
1 tsp Tamari / Soy sauce
Instructions
Cook the noodles as per the directions on the pack, then drain and put to one side.
Finely chop the cauliflower leaves.
Dice the carrot, onion and celery.
Finely chop the peeled ginger and garlic.
Add all to a wok with 3-4 tbsp of water and water fry on a high heat for a few mins.
I prefer the veg al dente as it has more vitamins and crunch. If you prefer them softer cook for a few more mins.
Stir in the noodles, tamari/soy sauce and miso. Enjoy your cauliflower leaves stirfry!
Nutrition Information
Yield
2
Serving Size
1
Amount Per Serving
Calories

332
Total Fat

4g
Saturated Fat

1g
Trans Fat

0g
Unsaturated Fat

2g
Cholesterol

0mg
Sodium

1116mg
Carbohydrates

64g
Fiber

20g
Sugar

11g
Protein

11g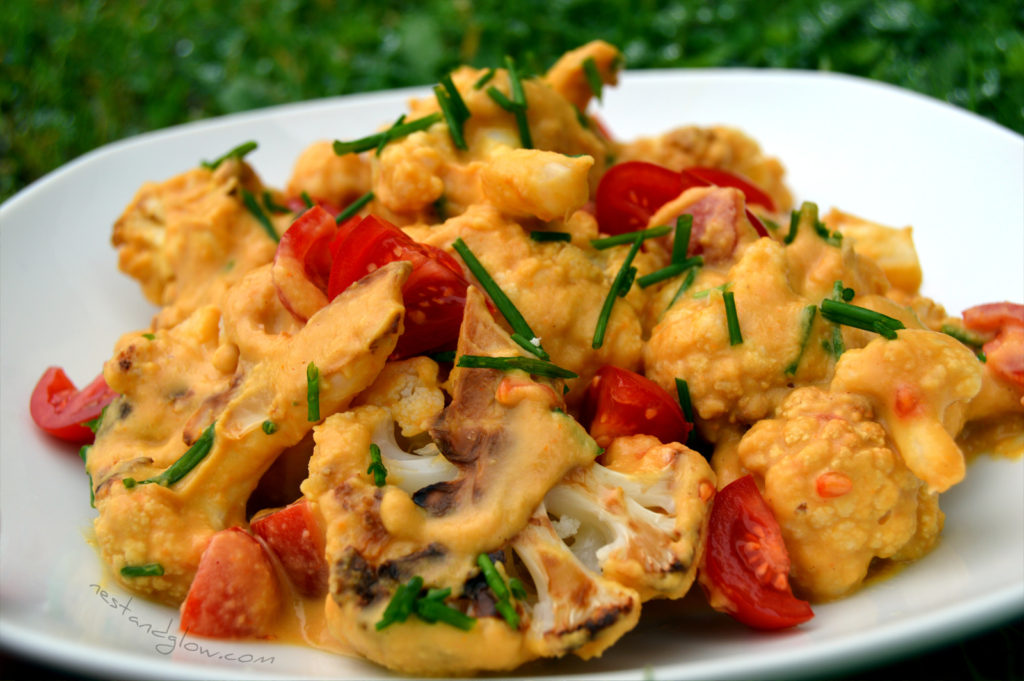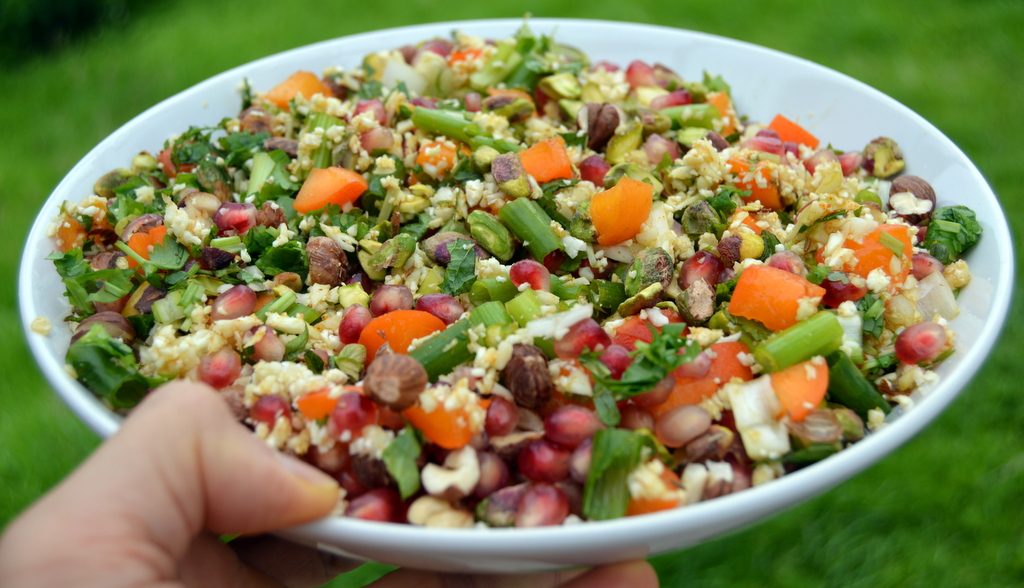 You can make your own miso, but it's a long process and not something I've tried yet.