All of these homemade non-savoury hummus recipes are oil free. Traditional hummus often has a lot of oil added, this is olive oil if it's a premium brand but most have lots of cheap vegetable oil.
I don't add any oil to these dessert hummus recipes as they contain enough natural raw fats from avocado nuts and seeds.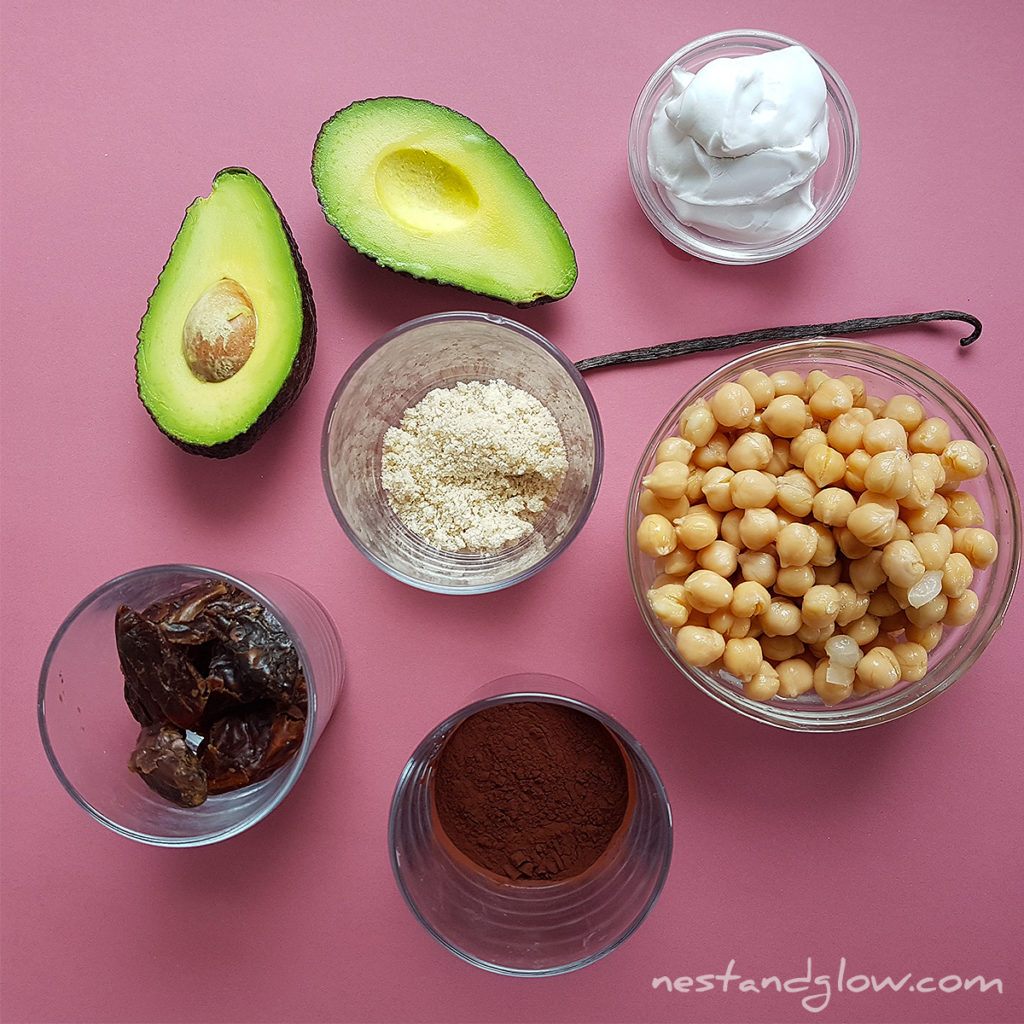 Only use chickpeas with no added salt. Get the ones in can's where the only ingredients are chickpeas and salt. If you're boiling your own chickpeas then you want to use about 240g in cooked drained weight or 120g raw chickpeas to equal one 400g can.
I often use a pressure cooker to make a big batch of chickpeas to last a few days. I use them in everything from savoury to sweet and are my number two ingredient after quinoa!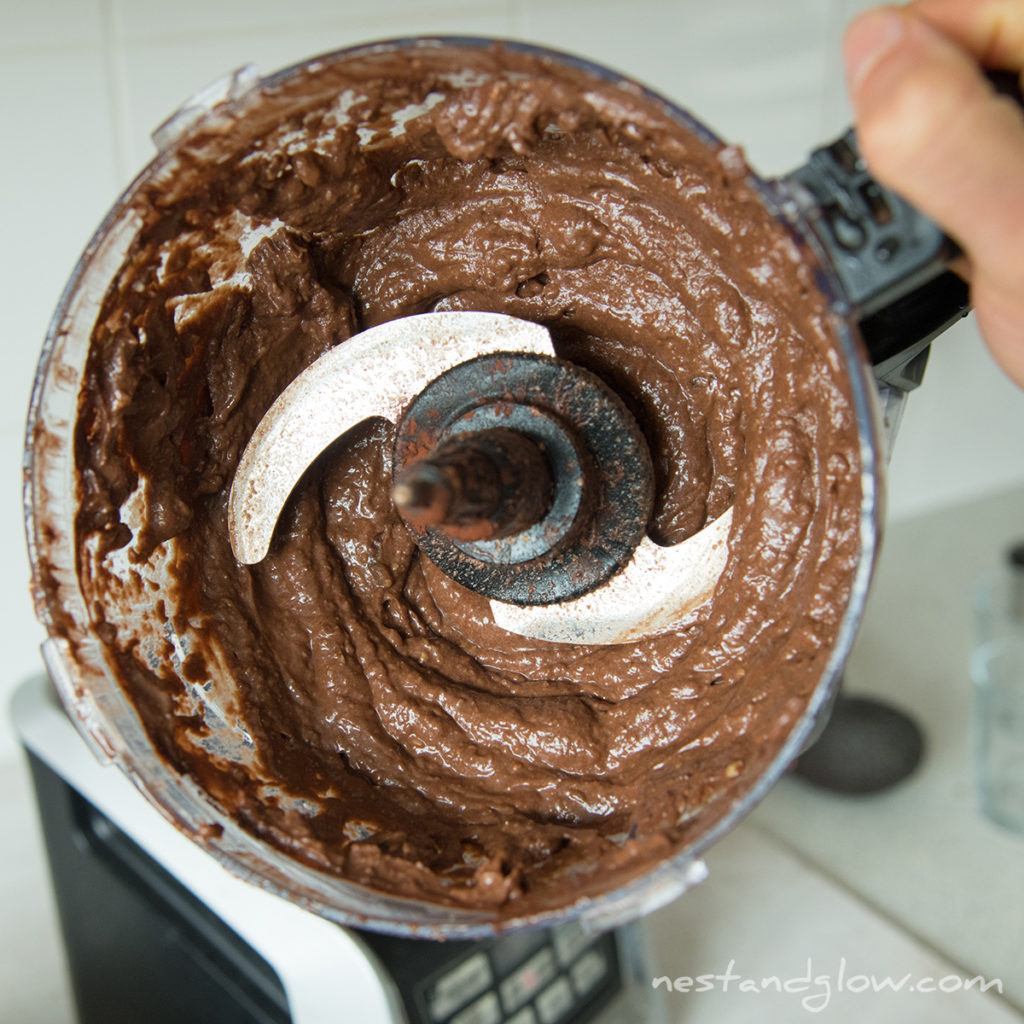 To make the chocolate avocado hummus I use just normal cocoa powder that's been dutched. You can use raw cacao if you prefer – it's more nutritious but is also more expensive. More on the difference between cocoa and cacao.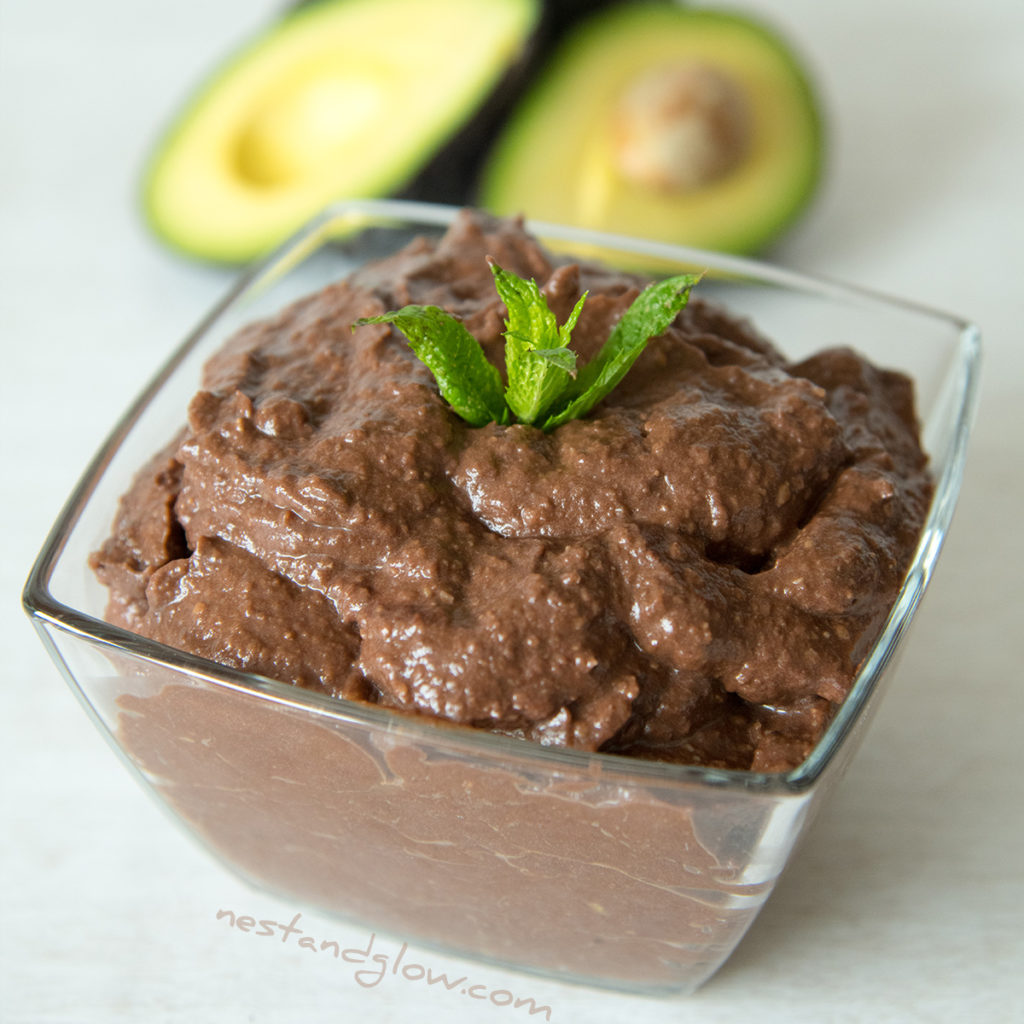 The chocolate avocado hummus is sweetened with dates to add fibre and nutrition along with sweetness without breaking the bank. But you can use any sweetener you like for this hummus – I'm just trying to show variation in these four hummus recipes.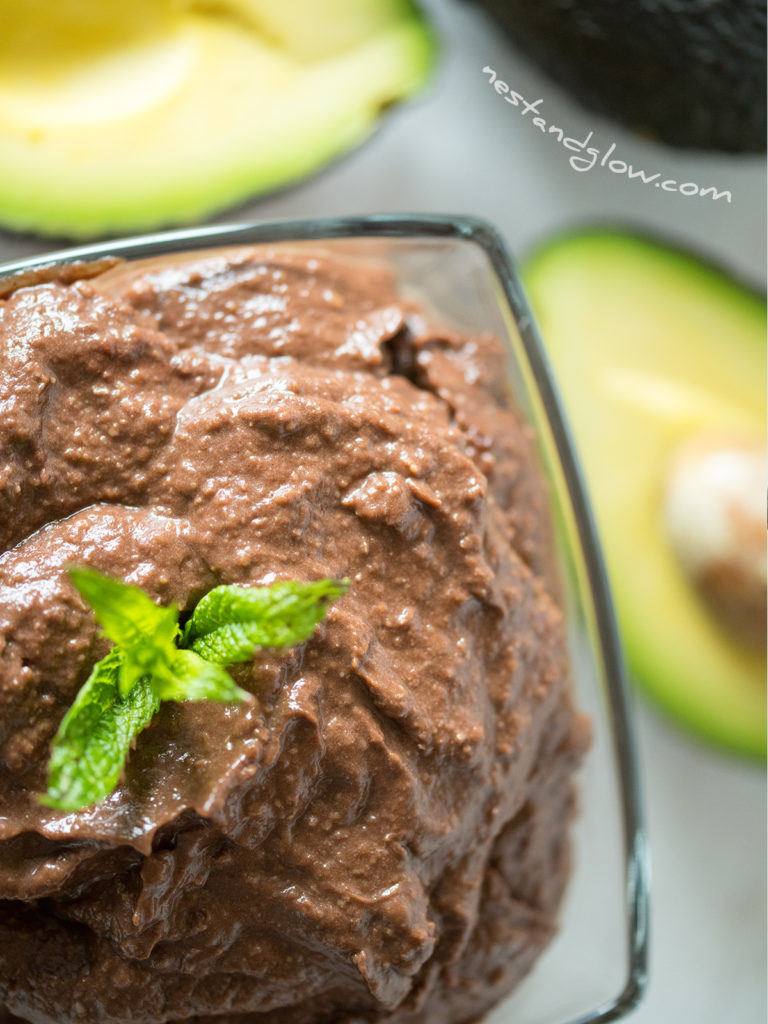 I make my own sesame seed paste rather than using tahini for homemade sweet hummus. Just because it's cheaper, fresher and more nutritious.
You can make your own sesame seed paste just in a small bullet style blender by blending 100-200g of whole sesame seeds for a minute. Then shaking to get the seeds back on the blade then blending for another minute.
I try to use unhulled sesame seeds as they are higher in many minerals that are found near the skin, but in the video, I used hulled as they were all I could source on the day before making these sweet hummuses.
Yield: 8 servings
Chocolate Avocado Hummus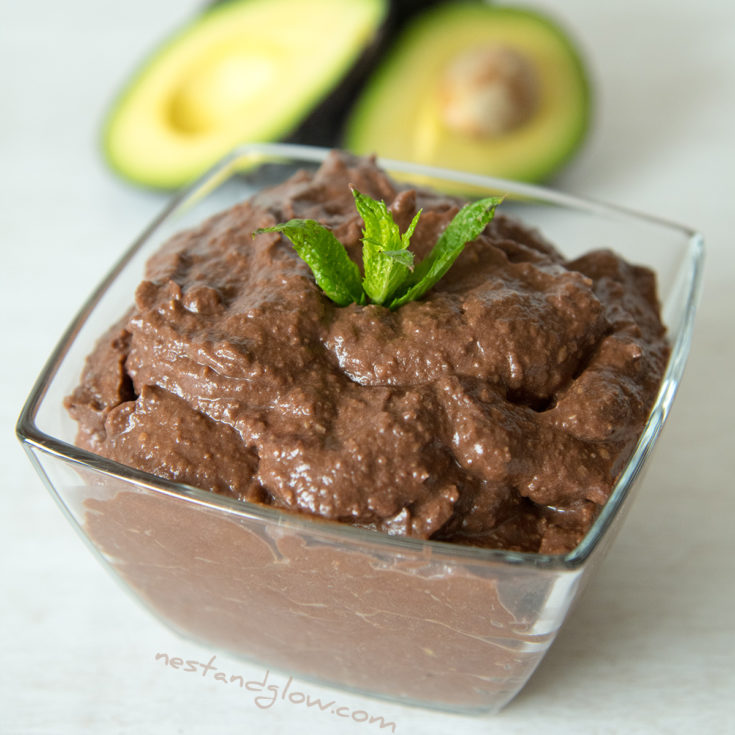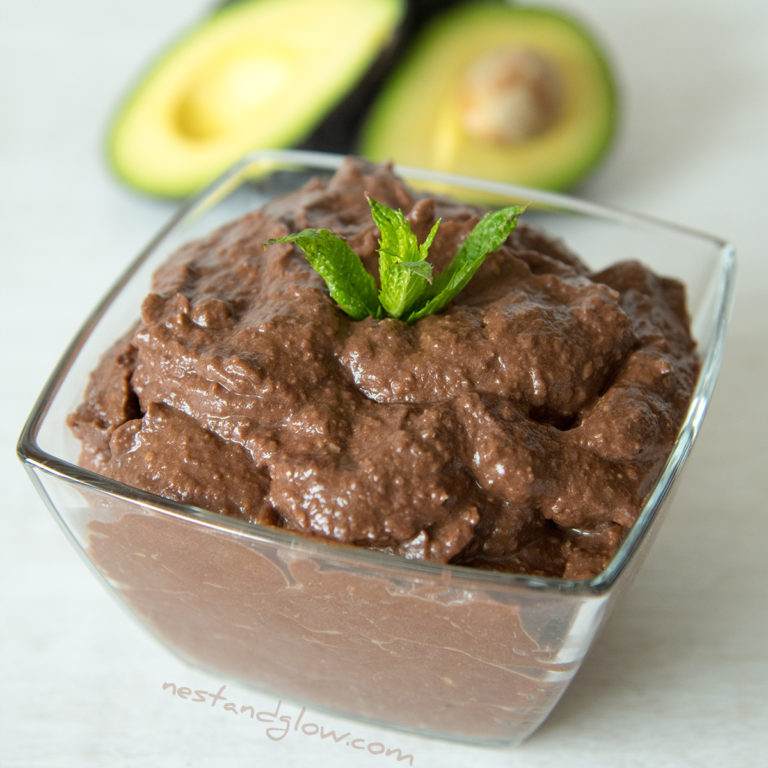 Avocado and chocolate work so well together to give healthy desserts a really amazing taste and texture. Nobody will know there is avocado in this sweet chocolate dessert unless they know it's there. If making this chocolate hummus for someone skeptical just don't tell them of the avocados existence and they won't know.
Ingredients
1 can Chickpeas
2 Avocados
3 tbsp Ground Sesame Seeds
1 cup / 175g Dates
4 tbsp Cocoa
1 tsp Vanilla
3 tbsp Coconut Cream
3/4 / 180ml cup Water
Instructions
Place everything into a food processer.
Blend for 1-2 mins until all combined and add more water if the chocolate avocado hummus is too thick.
Enjoy within 2-3 days and store in the fridge.
Notes
Use pre ground seasme seeds, don't put in whole sesame seeds as they won't be broken up in a food processor.
Adjust the sweetener amount to suit your tastes
Nutrition Information
Yield
8
Serving Size
1
Amount Per Serving
Calories

240
Total Fat

11g
Saturated Fat

2g
Trans Fat

0g
Unsaturated Fat

8g
Cholesterol

0mg
Sodium

85mg
Carbohydrates

34g
Fiber

8g
Sugar

19g
Protein

5g