Vacuum packed cooked beetroots are used in the red velvet hummus recipe below. Always choose the ones that are just pure beet with no vinegar added.
You can use fresh beetroots if you prefer and they just need to be boiled in water for about 10 minutes. Don't throw away the boiling water after cooking beets as this contains nutrition and colour – perfect to add a bit of organic brightness to any recipe! Always peal raw beets very carefully as some dirt blended into dessert hummus can ruin it with a gritty texture.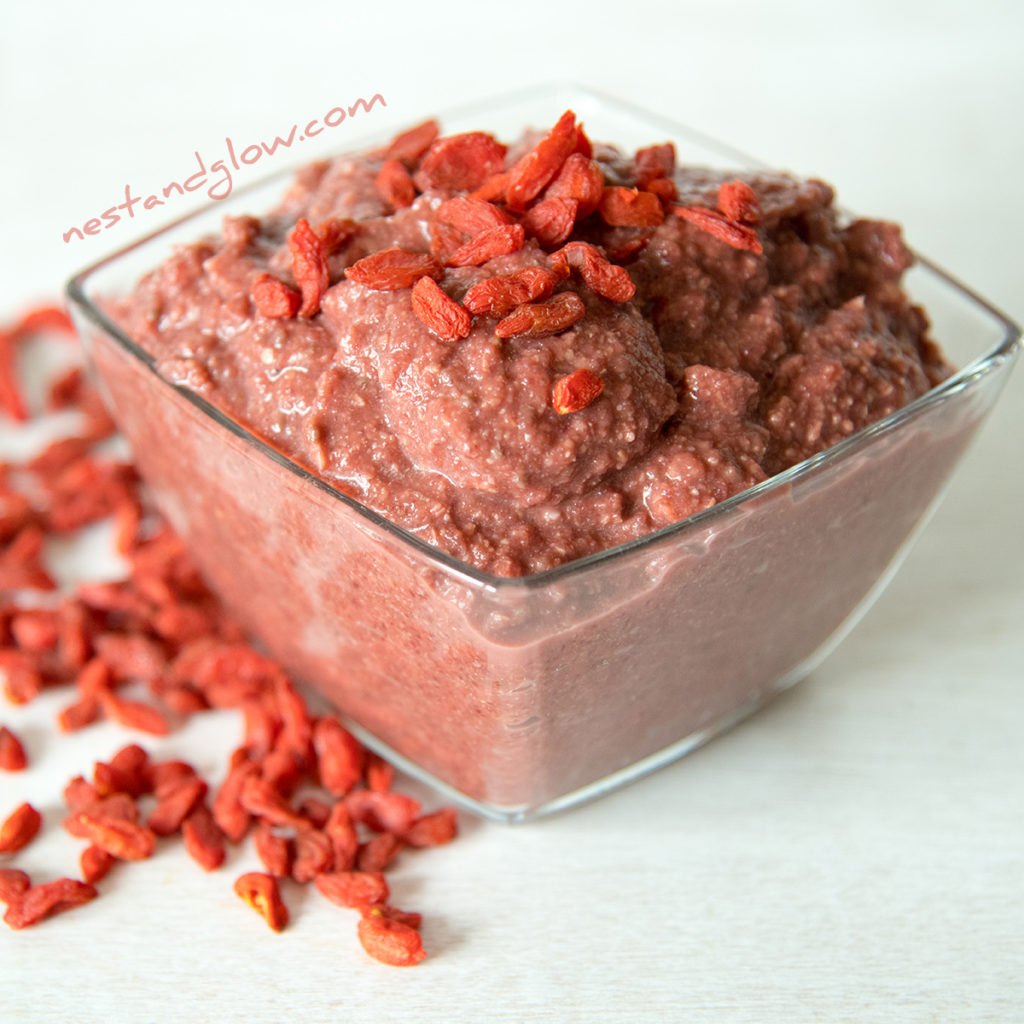 The red velvet hummus isn't quite as bright as I would have liked – it is more of a light beetroot colour! It could have been brighter using raw beets but the taste didn't quite work for me as it was too earthy.
Even when commercial products use beetroots for the colour they're often heavily concentrated and adjusted to get a bright pink and I wanted to use a pure easy ingredient here.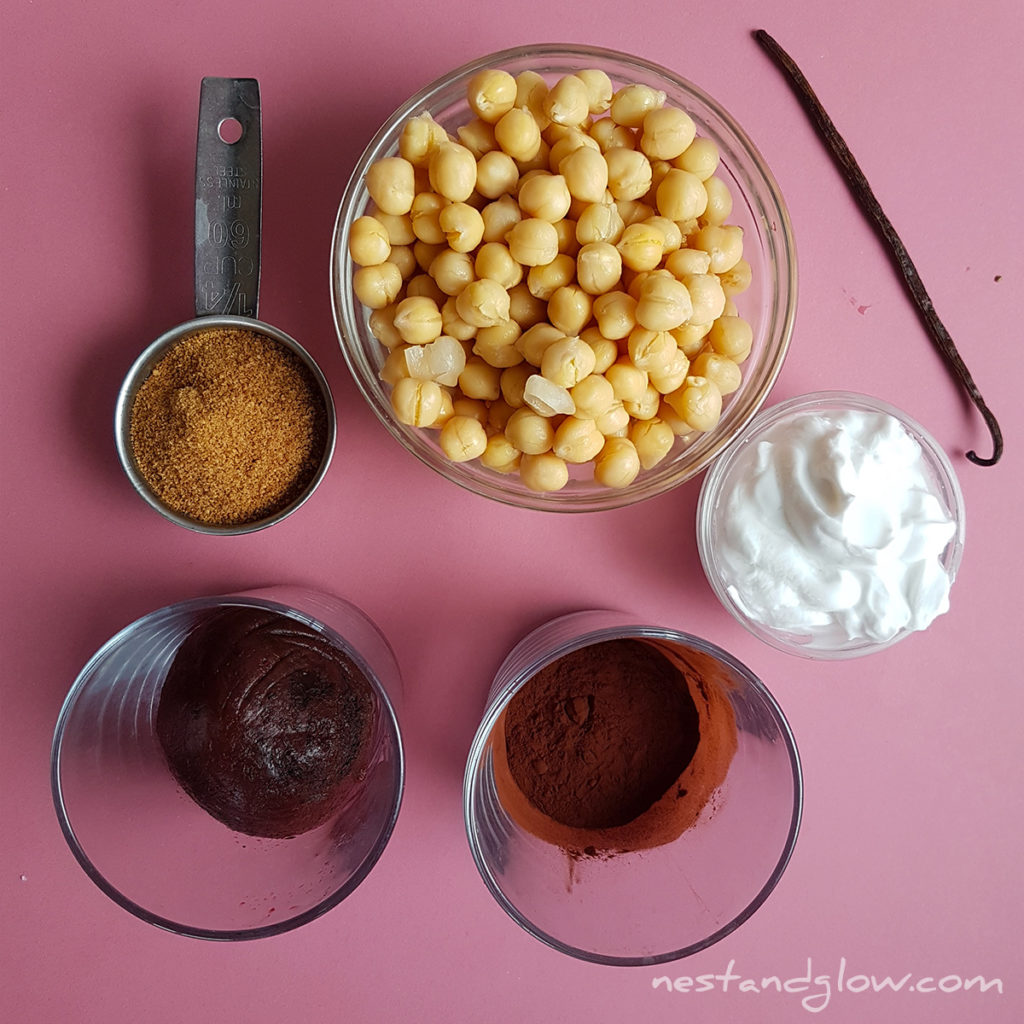 You'll notice the red velvet is decorated with goji berries. This was just because I had some and had run out of cacao nibs for a garnish and didn't want to use mint again.
Using the goji berries would have worked in the recipe to make it more fruity and a deeper red but I wanted to keep this sweet hummus recipe with easy to source ingredients. Although goji berries are now easy to find most food shops in the UK, that isn't the same everywhere.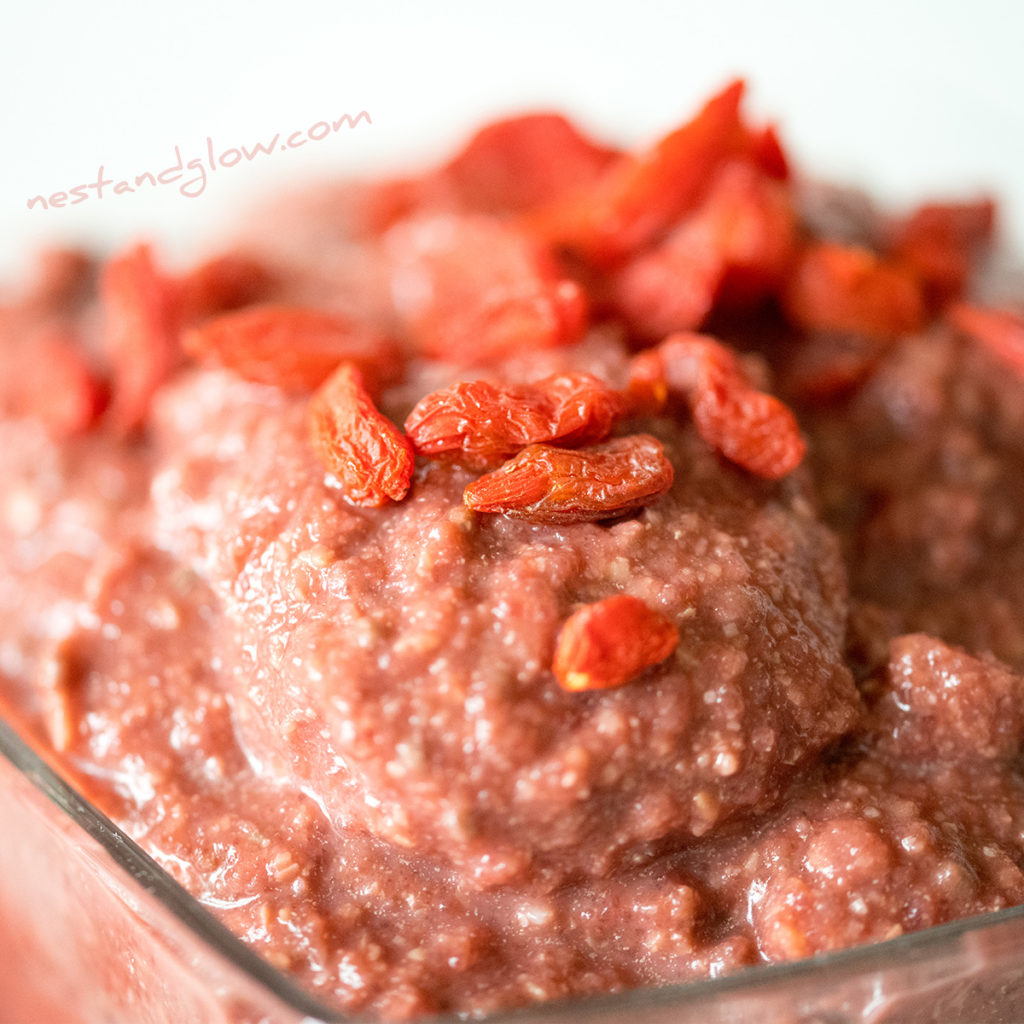 Red velvet was traditionally natural as cocoa used to be processed with a different agent. This made it react with baking soda and vinegar to give a natural red colour. Now since almost all cocoa is dutched the reaction does not take place so all red velvet comes from red dye.
Coconut sugar is used in this recipe just to give a bit of a variation in natural sweeteners. Use any that you like for this sweet hummus recipe.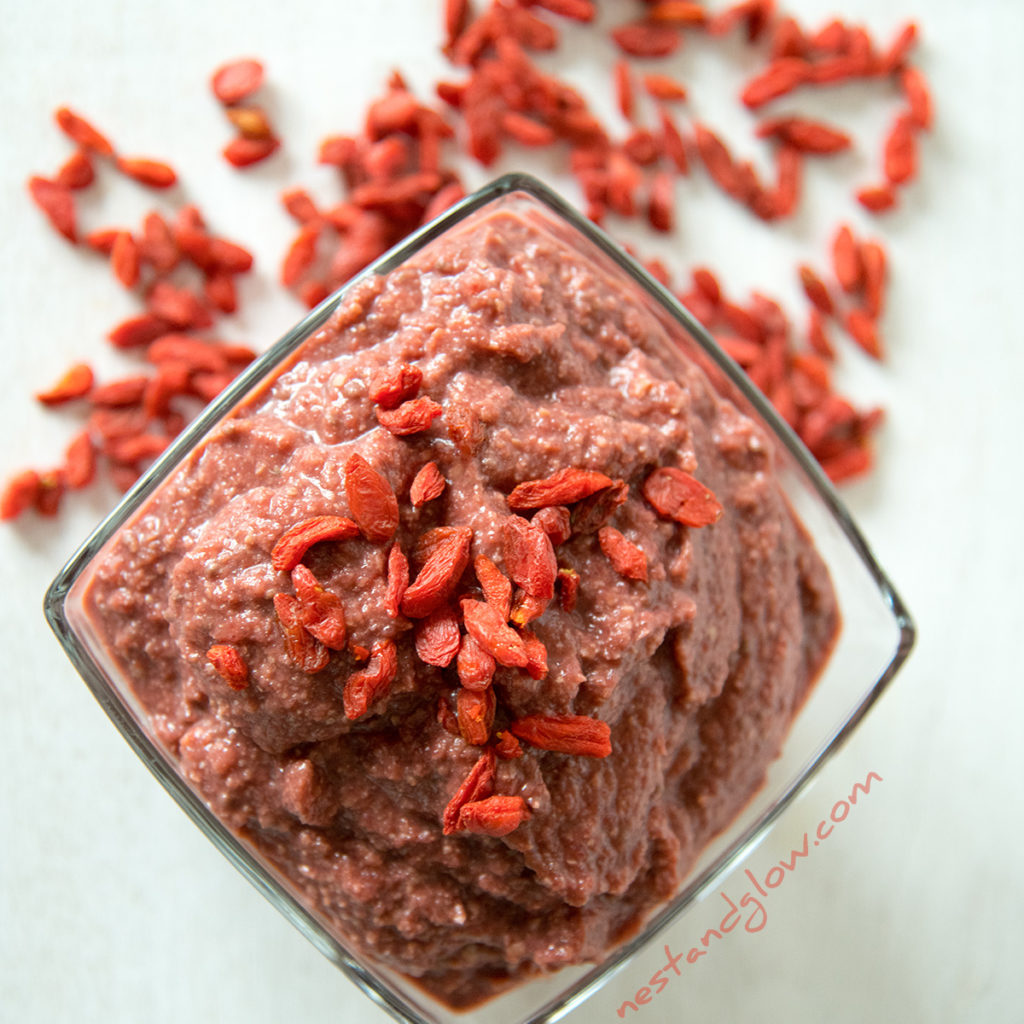 Yield: 8 servings
Red Velvet Hummus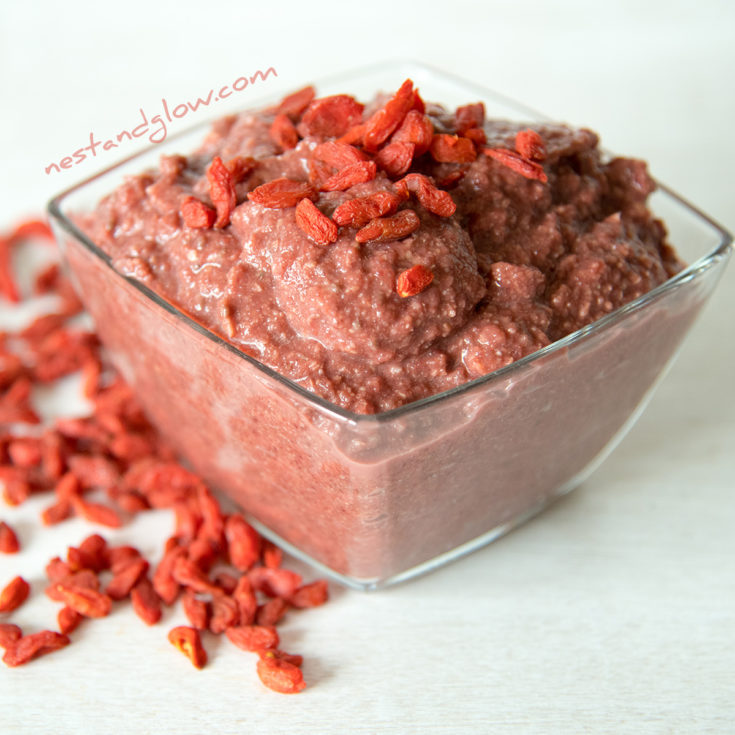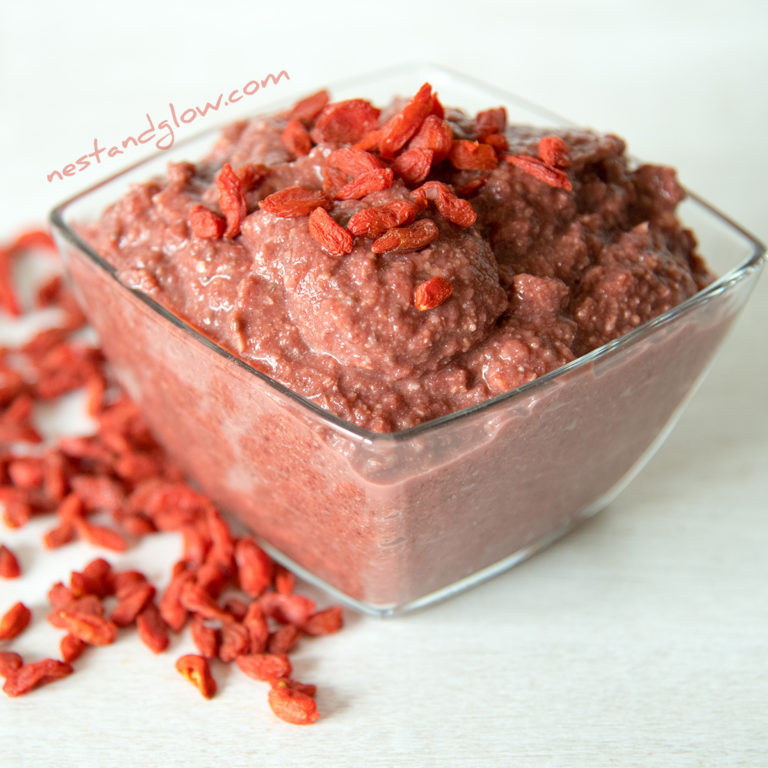 Sweet hummus made with cocoa, natural sweeteners and beetroot to have a light chocolate sweet creamy flavour. No dye is used in this recipe it gets its natural pink colour just from beetroot.
Ingredients
1 can chickpeas
3 tbsp coconut cream
1 cooked beet
1/4 cup water
2 tbsp cocoa / cacao
1 tsp vanilla
2 tbsp ground sesame
4 tbsp coconut sugar
Instructions
Blend everything for the red velvet hummus together in a food processor for 1-2 minutes.
Serve in a bowl and you can top with something red to enhance the colour like goji berries.
Enjoy within 3-5 days and store in the fridge.
Nutrition Information
Yield
8
Serving Size
1
Amount Per Serving
Calories

106
Total Fat

2g
Saturated Fat

1g
Trans Fat

0g
Unsaturated Fat

1g
Cholesterol

0mg
Sodium

86mg
Carbohydrates

19g
Fiber

3g
Sugar

12g
Protein

3g