Elderflower blossoms in June / July time and I like to make the most of it with this refreshing elderflower lemon water drink. It doesn't take long, just pop everything in a jug and leave in the fridge overnight.
It's important to only use stems where every flower bud is open as the unopened ones are bitter. Better to have a stem of elderflower with a few wilted flowers than one with unopened buds.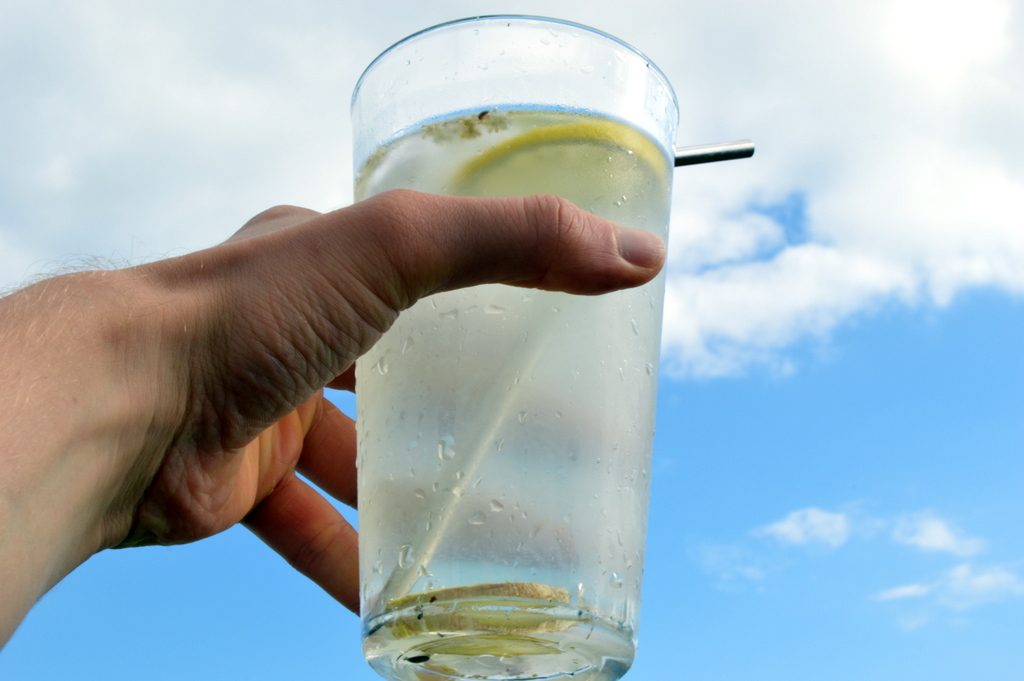 Pick your elderflower somewhere away from traffic and people. This is important as you don't want to have to wash the elderflower – washing removes the pollen and you want to keep as much of this as possible. You do however need to ensure there are no insects left in the flowers. The eagle-eyed may notice an insect in our video recipe – don't worry they were fished out and survived!
I don't sweeten the drink but if you prefer just add your favourite sweetener such as maple syrup, date syrup, honey etc.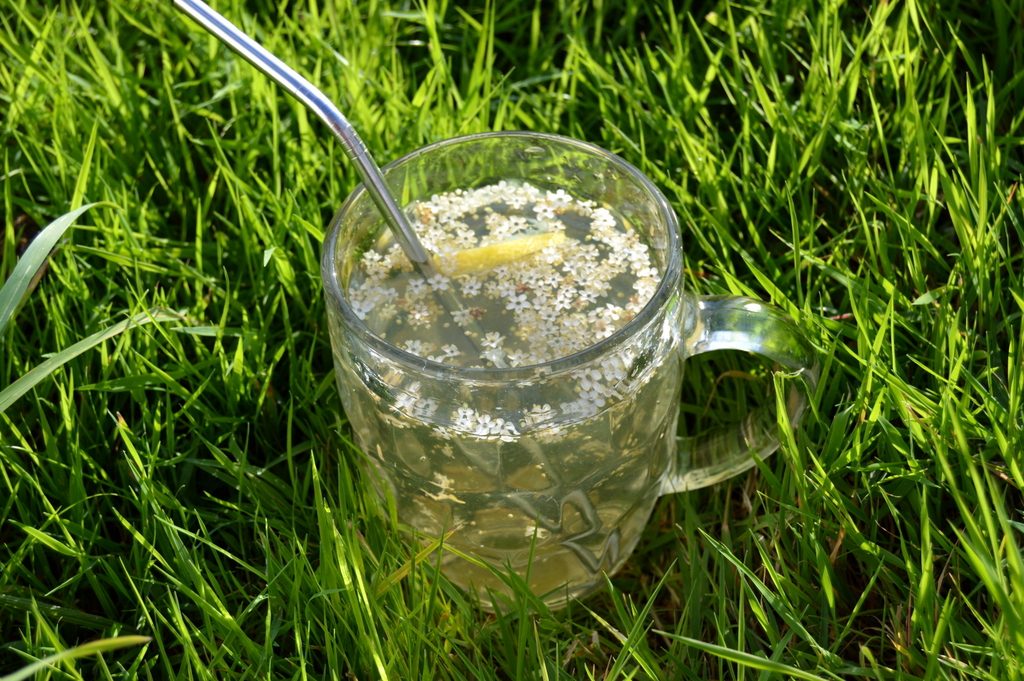 Elderflower Lemon Water Video Recipe
Yield: 8 glasses elderflower lemon water
Elderflower Lemon Water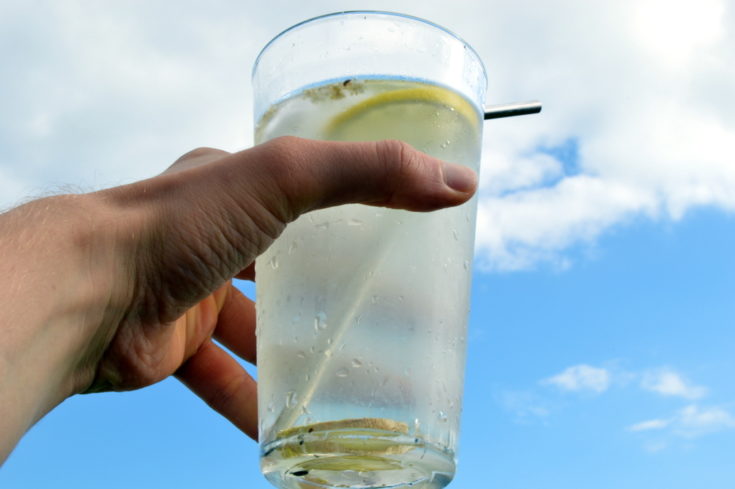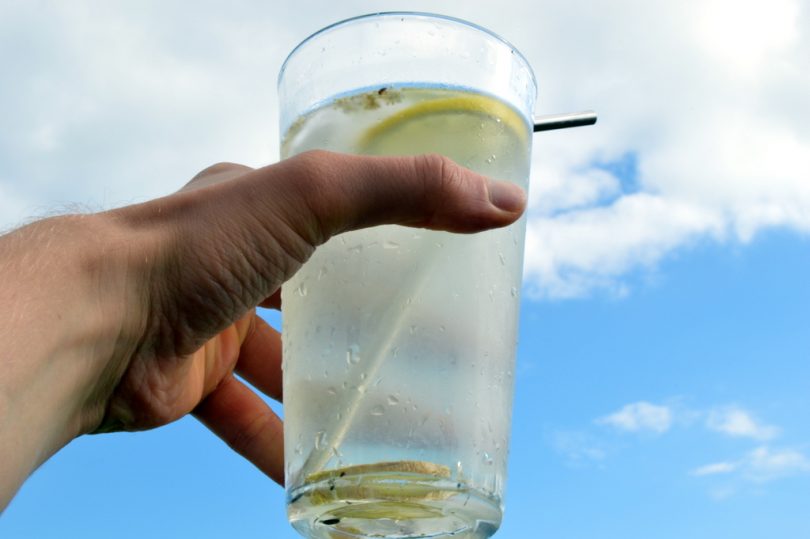 Refreshing elderflower water with fresh elderflowers and lemon. A great way to use wild elderflower and consume it's great taste and healthy pollen.
Ingredients
Elderflower, 12 stems
Lemon, 2 juiced and 1 sliced
Ginger, 2" sliced
Water , 2 litres
Sweetener (optional)
Instructions
Add all to a jug.
Stir elderflower water well and leave in the fridge overnight.
Enjoy your elderflower infused lemon water within 3-4 days.
Nutrition Information
Yield
8
Serving Size
1
Amount Per Serving
Calories

7
Total Fat

0g
Saturated Fat

0g
Trans Fat

0g
Unsaturated Fat

0g
Cholesterol

0mg
Sodium

11mg
Carbohydrates

2g
Fiber

1g
Sugar

1g
Protein

0g
Elderflower Champagne Recipe
You can use this as a base for elderflower sparkling wine. Dissolve 800 g of sugar in 2 l of boiled water and then allow to cool. Then add to the mixture above and leave covered for a few days.
heck if it is bubbling / fermenting and if not add some brewers yeast to kick start the fermentation.
Elderflower has natural ferments but they can be hit or miss. After a week of fermenting strain and pour into sterilised bottles.
Store somewhere cool and dark for another week and it should be ready to drink.
However at this stage it will be very sweet. If you want it more alcoholic it will take a few months – but be careful it can explode if you don't release the pressure every couple of weeks.
I haven't made this for years as it's not particularly healthy and one year they all exploded – it's a fun thing to do though! These days I'm happier with the overnight refreshing elderflower drink.