This giant chocolate chip cookie is simple to make, contains no flour, takes a few mins to make and most importantly tastes delicious. It has such a great texture and taste that most people wouldn't guess how easy it is to make. It's healthy, vegan, plant based and can be made in a rush.
It may contain over a thousand calories, but it is a giant cookie! One person would struggle to eat it all as it's very filling with all the oats and fruit. Easily one-quarter of this feels like you've had a lot. It's just the right size to feed a family or a group of four.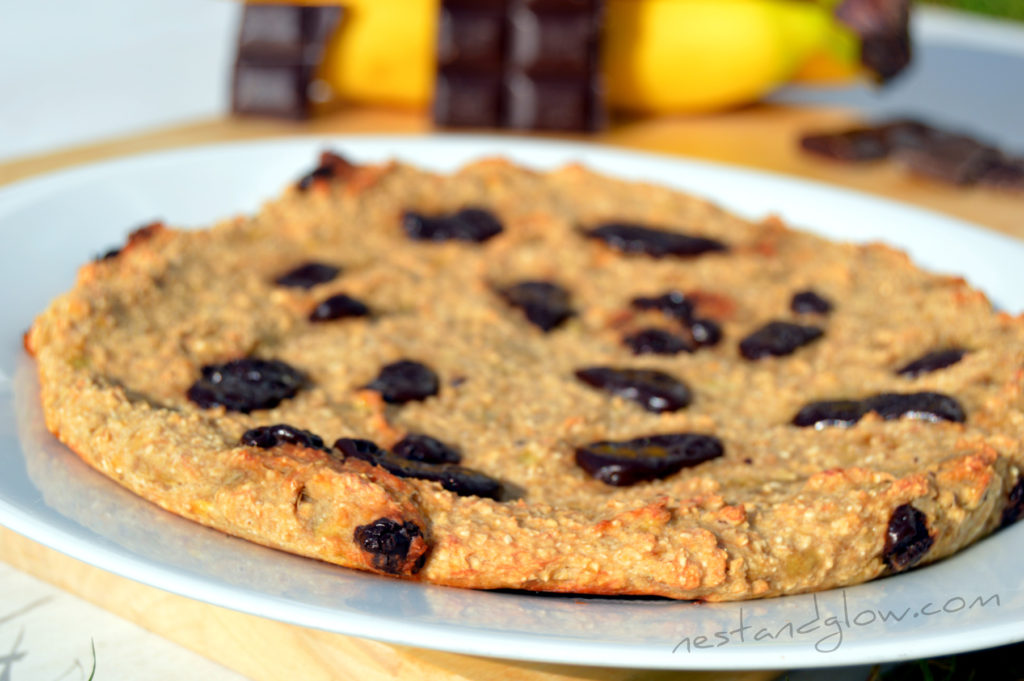 I like to use a very dark 85% chocolate to make this, the bitterness of the dark chocolate works really well with the sweet bananas. You can use whatever chocolate you like, but a dark chocolate is usually dairy free so is safe for vegans to eat, but do check each brand. Just chop up a block of chocolate to make chocolate chips from your favourite bar. Remember to use gluten free oats if you are making this for someone that avoids gluten.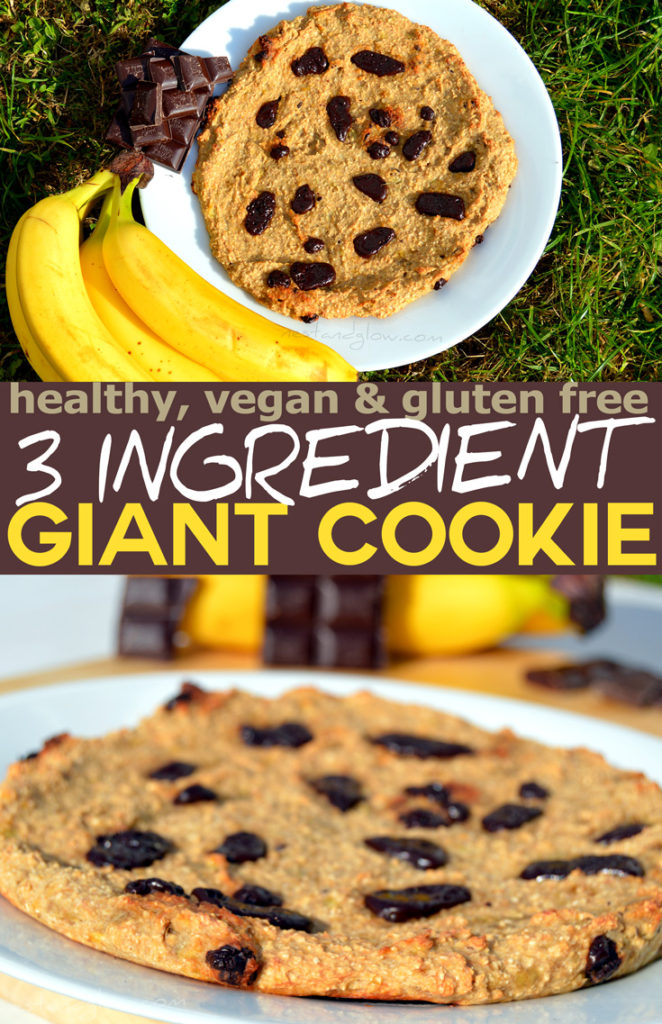 Yield: 1 giant healthy cookie
Giant Healthy Chocolate Cookie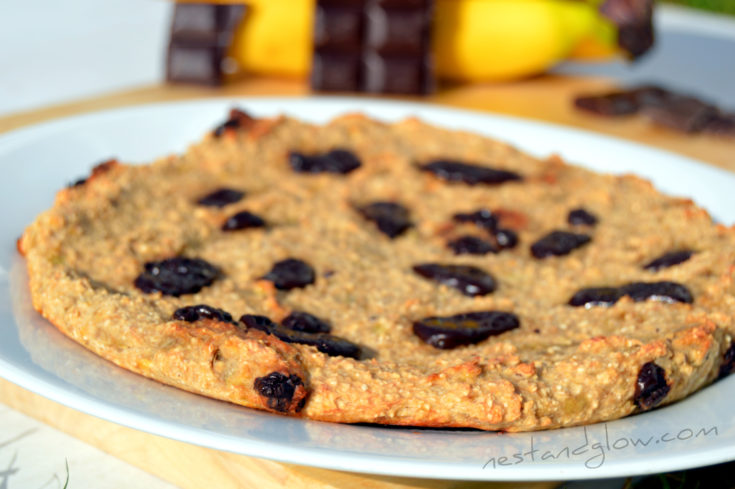 Giant healthy chocolate cookie recipe without flour, butter, eggs, wheat or sugar! Try this easy and healthy huge cookie recipe
Ingredients
3 bananas
1½ cups / 150g rolled oats
½ cup / 90g chocolate
Instructions
Grind the oats for a few seconds to make an oat powder.
Peel the bananas and then mash them.
Mix everything together until combined.
Spoon onto a non stick sheet and spread out to make a giant cookie shape.
Bake for 15-20 mins until golden at 350°F / 180 °C.
If you want a chewier cookie take out of the oven as it starts to get some colour, for a crunchier cookie leave until it's golden brown.
Sprinkle on a few more chocolate chips (optional).
As it has fresh banana it will go off quickly so it's best to eat straight away. Can be stored for a few days in the fridge but will lose the crunch.
Nutrition Information
Yield
1
Serving Size
1
Amount Per Serving
Calories

683
Total Fat

19g
Saturated Fat

9g
Trans Fat

0g
Unsaturated Fat

7g
Cholesterol

10mg
Sodium

42mg
Carbohydrates

118g
Fiber

14g
Sugar

46g
Protein

15g