Looking for a healthy pizza that is naturally gluten free without any additives? This is a gluten free pizza dough recipe without xanthan gum.
Try this easy gluten free Quinoa Crust pizza recipe today! As well as being gluten free, it's low in fat but high in protein, fibre and nutrition.
Most importantly it tastes delicious and will satisfy any cravings for bread or carbohydrates. This quinoa crust pizza is suitable for gluten-free, vegan and dairy-free diets. A gluten free pizza dough recipe no yeast recipe.
This pizza recipe is my favourite way to eat quinoa as the inside is soft and fluffy like well-cooked quinoa but the outside is lovely and crisp.
Gluten Free Quinoa Crust Pizza Recipe Video Recipe
The crusts are easy to make but you do have to soak the quinoa in advance so I usually bake a batch and freeze most before putting on any toppings and cook from frozen.
If you are running short of time you can quick soak the quinoa by placing in a pan with water, bringing to a boil and then turning off the heat and waiting an hour.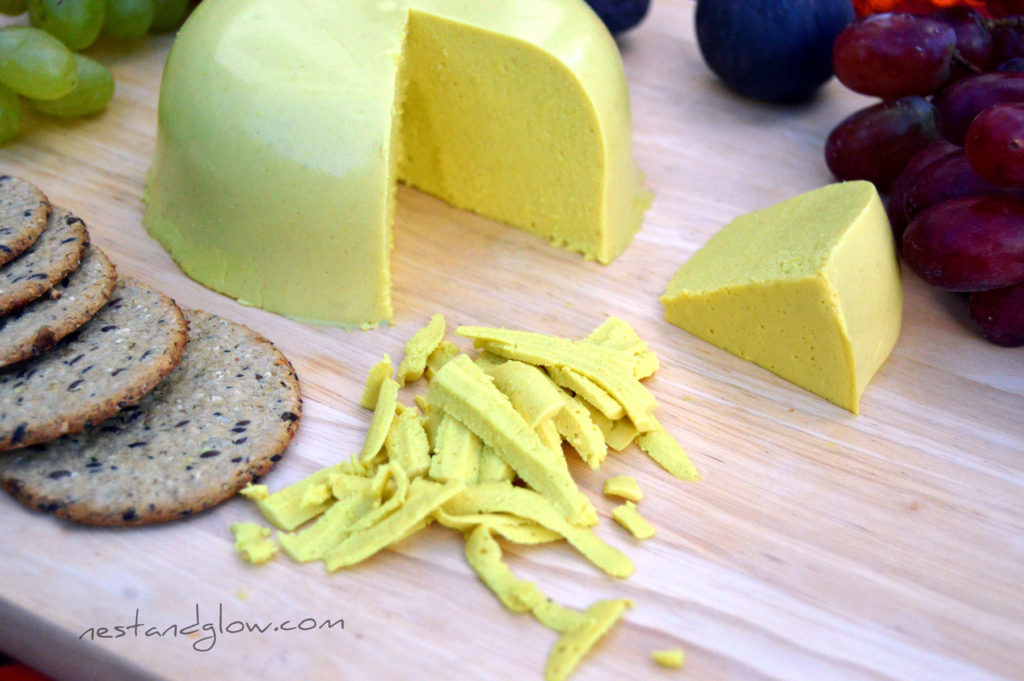 I generally use my sunflower seed cheese recipe to top this pizza. You can use other cheeses if you prefer but the sunflower seed cheese does work really well with this.
It may not go gooey and runny like dairy cheese but it melts and gets a delicious toasted flavour. Use a high fat vegan cheese to get a runny melty cheese pizza, but these are often full of unhealthy fats.
If you like this recipe check out our Sprouted sunflower cheese recipe.
Quinoa is naturally gluten free so it's generally suitable for people with celiac disease. However it has compounds that are similar to gluten so a small number of people with gluten intolerances have issues with quinoa also,