If your trying to avoid oil or cooking with oil you can still have delicious crispy oil free roast potatoes.
This way of cooking any white potato not only gives really crispy roast potatoes but they also cook a bit quicker.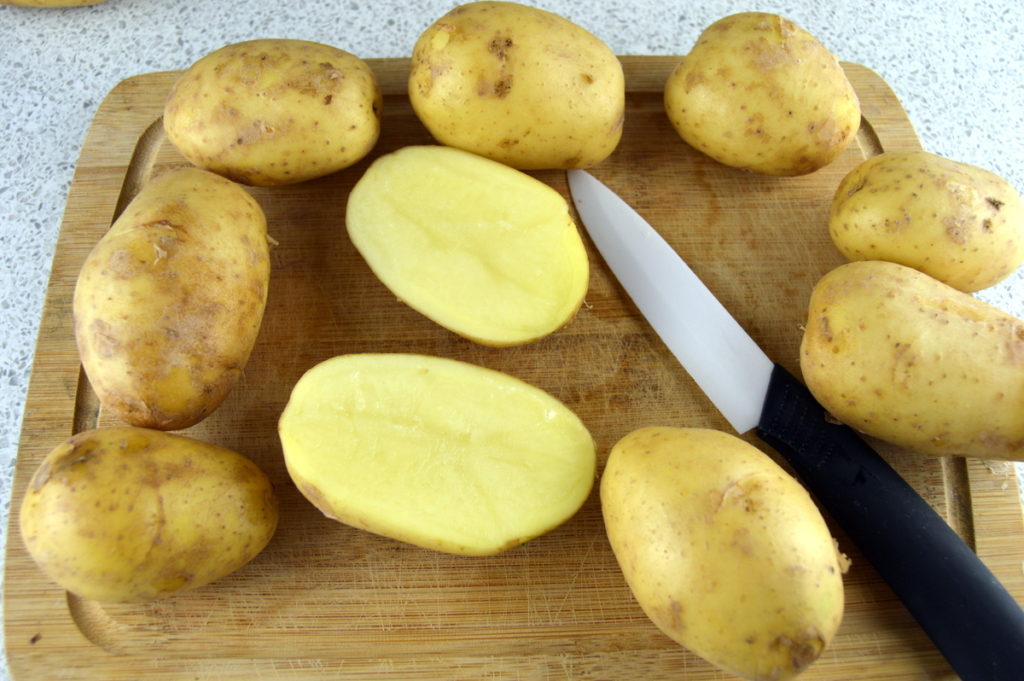 It works great for both summer potatoes with a thin skin and the thicker skin potatoes usually used for baking.
There is no need for time consuming par boiling.
Just slice them and then put in the oven and forget about them.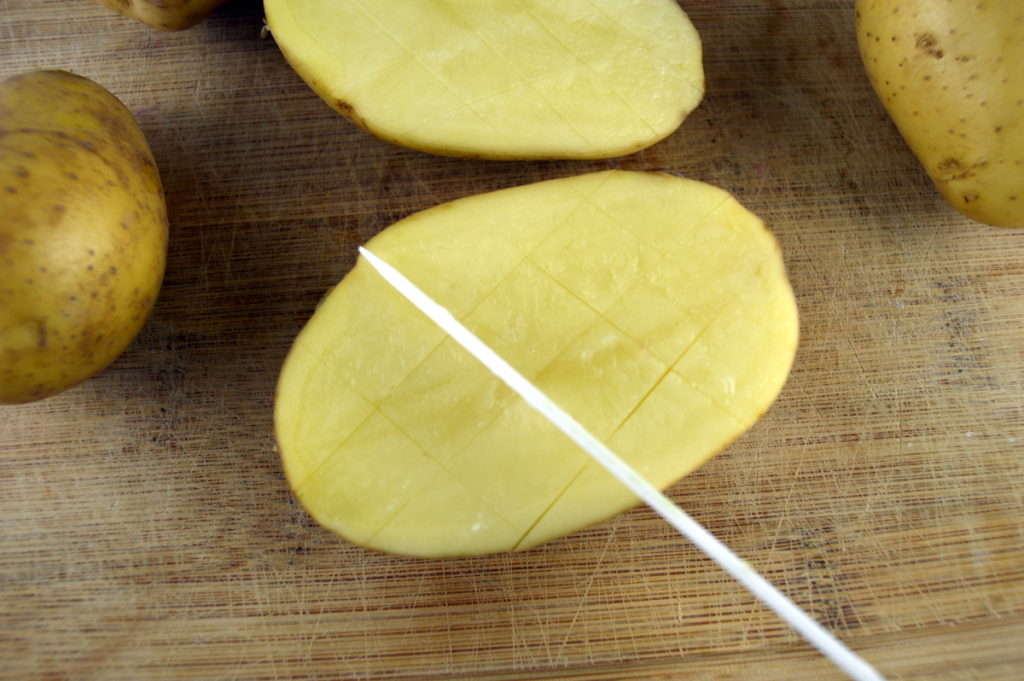 Also no need to remove the skin, this is where most of the nutrients are found and the skin will become deliciously crisp.
The added bonus of no skinning or parboiling means this is super quick and not messy.
Forget crisps these oil free roast potatoes are crispy and tasty without all that deep frying.
They taste great hot just out of the oven and I recommend to eat straight away as the absence of fat seems to make them not taste as good cold or reheated.
Yield: 12 oil free roast potatos
Oil Free Roast Potatoes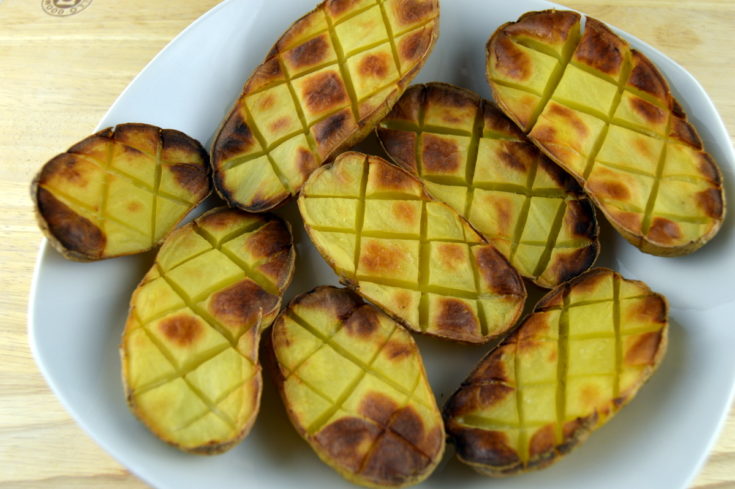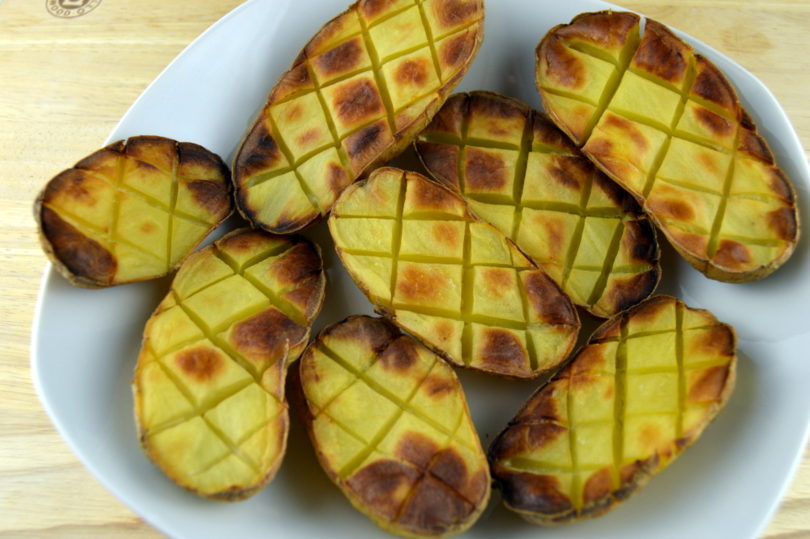 Amazing roast potatoes with no added oils or fats. 100% potatoes roasted to a crispy perfection without anything unhealthy added.
Easy to make and easy to clean up.
Ingredients
Any white potatoe. You will just need to adjust the cooking time to the type and size.
Instructions
Choose potatoes of a similar size, so that they all cook at roughly the same time.
Check the skins for any cuts or green bits, cut any out that you find.
Score the potatoes every 1cm about 0.25 cm deep to make squares roughly about 1 cm².
Place skin side down on a non stick tray and roast in the oven at 350°F / 180 °C until golden.
It depends on the size of the potato put usually they take 50-60 mins.
Enjoy your oil free roast potatoes while still warm as the absence of fat makes them best eaten just after making.
Nutrition Information
Yield
1
Serving Size
1
Amount Per Serving
Calories

120
The use of oils has increased dramatically in recent times.
Just because something comes from vegetables it doesn't mean it's healthy.
Lots of oils are not healthy and this is compounded when they are cooked.