This green smoothie will help give your body a hit of nutrients and clear glowing skin.
Leafy greens are one of the best foods for your overall health as they are a powerhouse of nutrients, minerals and fibre. Some studies have concluded that they contain compounds that may help to protect from cancer, heart disease, diabetes and dementia.
Your skin often reflects your insides, so healthy glowing clear skin can reflect good internal health.
If you are suffering from breakouts try this juice every day for a 14 days and see how much better you look and feel.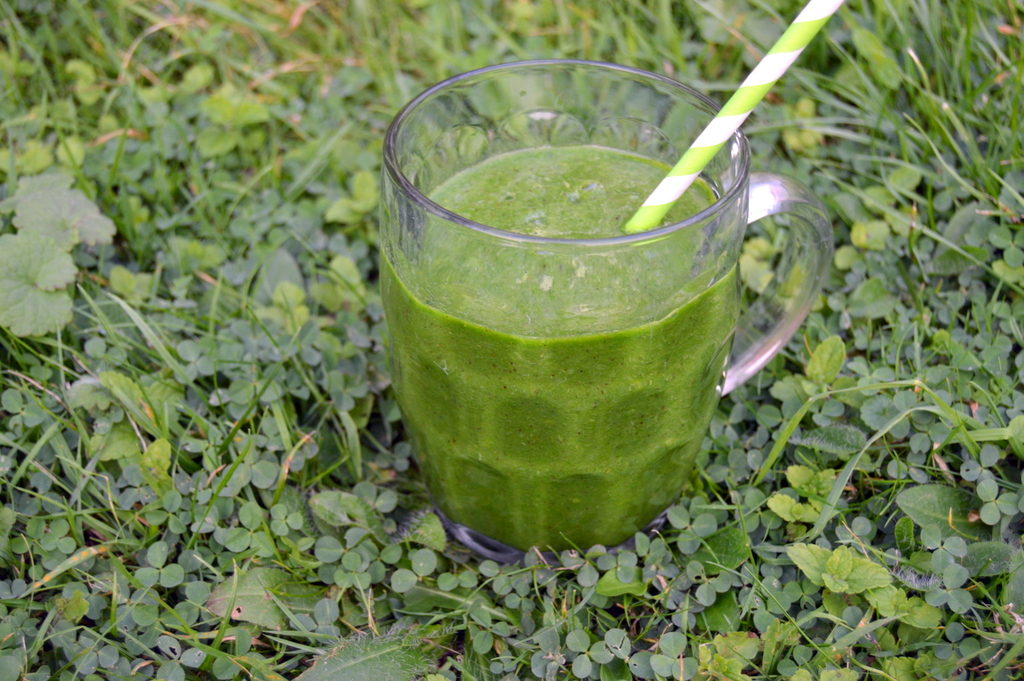 Kiwi fruits are added for extra sweetness and also because they contain five times more vitamin C than oranges. Collagen is reliant on vitamin C and can help to give smooth skin and protect from sun damage.
Remember to peal the lime in order to have all the white pith, this contains many good things so it's an important ingredient in a green smoothie. Citrus pith, such as lime, lemon, orange and grapefruit, contain hesperidin that studies have shown help to prevent osteoporosis. Also the pith contains d-limonene and this has been shown to help with indigestion, high cholesterol and has anti-inflammatory properties.
Clear Glowing Skin Green Smoothie Video Recipe
This recipe is listed as a beauty recipe, but really it is an all over health recipe that just happens to be great for the skin. It's a great recipe for anyone that wants one quick step to improve their overall health. Starting each day with this juice will start you on the right track.
Yield: 1 green smoothie
Glowing Skin Smoothie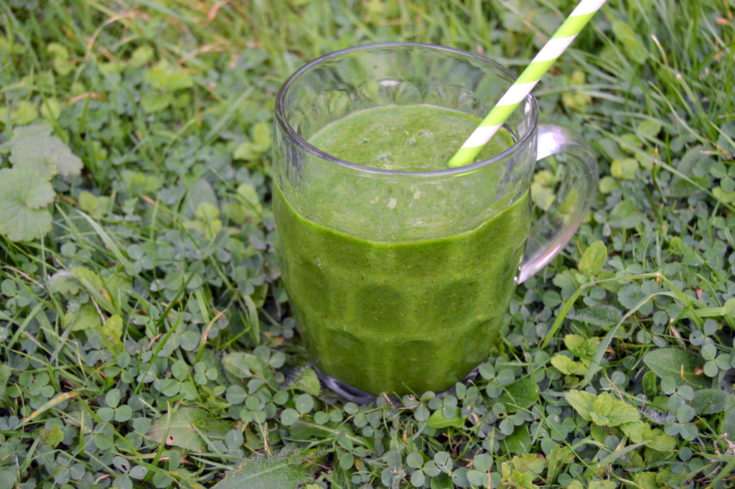 Try these smoothies for glowing skin and hair as they are high in nutrients and the goodness is quickly absorbed by the body. This is a great detox smoothie for clear skin to allow your body to get on with cleansing itself while you fill it with vitamins.
Ingredients
2 kiwi fruit
1 lime
1 handful of spinach / or any leafy green
dash of water to help with blending
Instructions
Peel the lime, remembering to leave on the pith.
Cut the kiwis in half and scoop out the inside.
Add these to a blender with the spinach, add the juicy fruit closest to the blade to help with blending, with a dash of water.
Pulse blend for 30 seconds in order to reduce the oxidation of the green smoothie and keep as much of the nutrients as possible intact.
Consume gree smoothie immediately. To increase the absorption chew your smoothie until it warms up then swallow.
Nutrition Information
Yield
1
Serving Size
1
Amount Per Serving
Calories

117
Total Fat

1g
Saturated Fat

0g
Trans Fat

0g
Unsaturated Fat

1g
Cholesterol

0mg
Sodium

45mg
Carbohydrates

29g
Fiber

7g
Sugar

14g
Protein

4g
If you like this recipe check our green smoothie sorbet.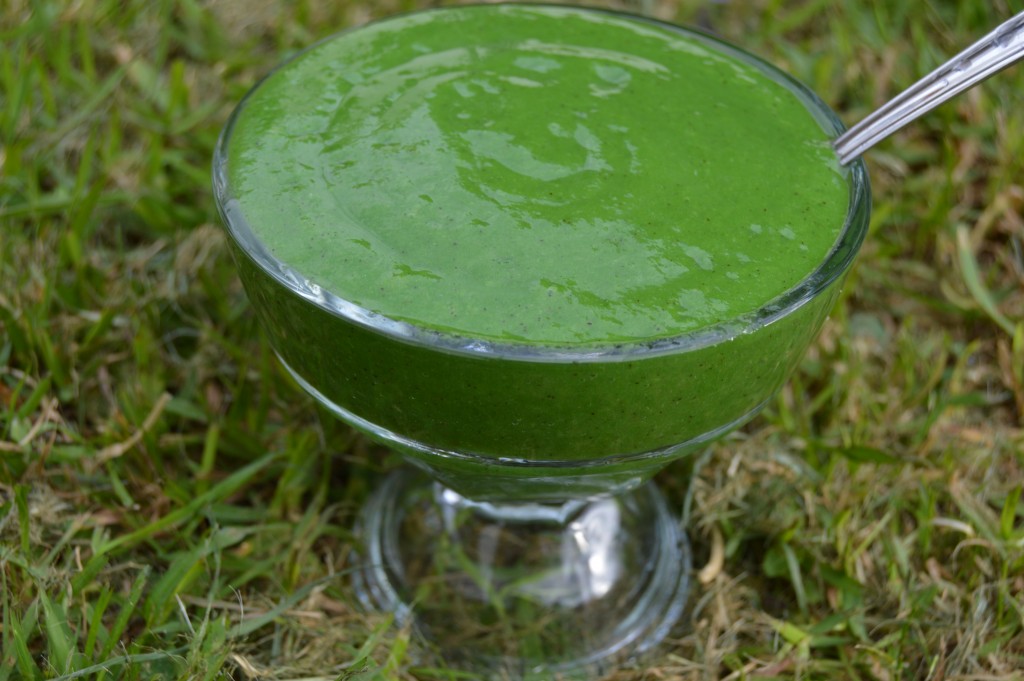 Greens are so good for you as they are high in vitamins, minerals and fibre but low in calories. Choose dark leafy greens like kale and spinach as they are more nutritious than light greens like lettuce.