These healthy peanut butter oat banana cookies smell amazing as they bake from all the natural wholefood ingredients. Your kitchen will be filled with the aroma of caramelised banana, baked oats and roasted nuts.
No dairy, no eggs, no wheat, no oil, no milk and no butter in this healthy cookie recipe but they still taste amazing. Suitable for vegan, whole food plant based and general healthy diets.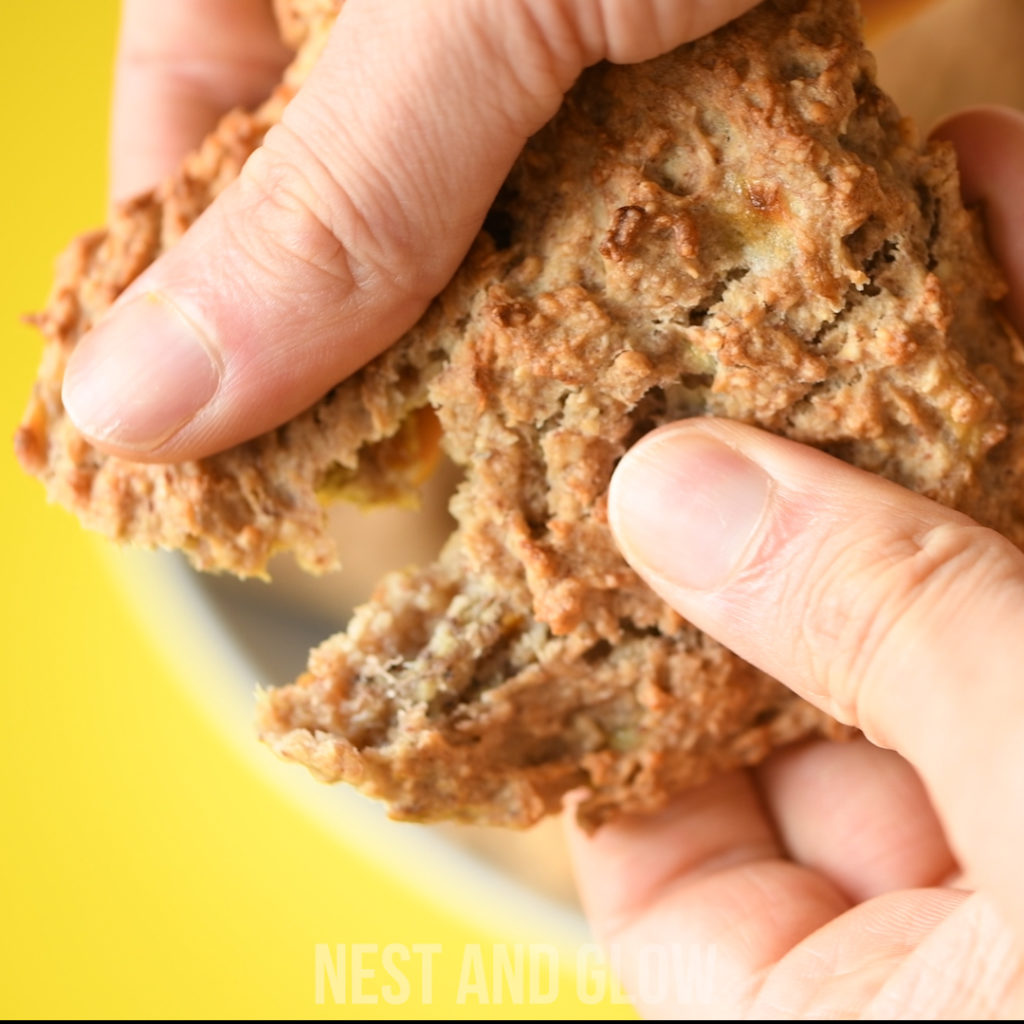 I love this healthy cookie recipe as it's sweetened just with banana without any syrups making it cheap and easy to source the ingredients.
As the whole banana is used it retains all of its healthy fibre and the natural sugar is slowly released.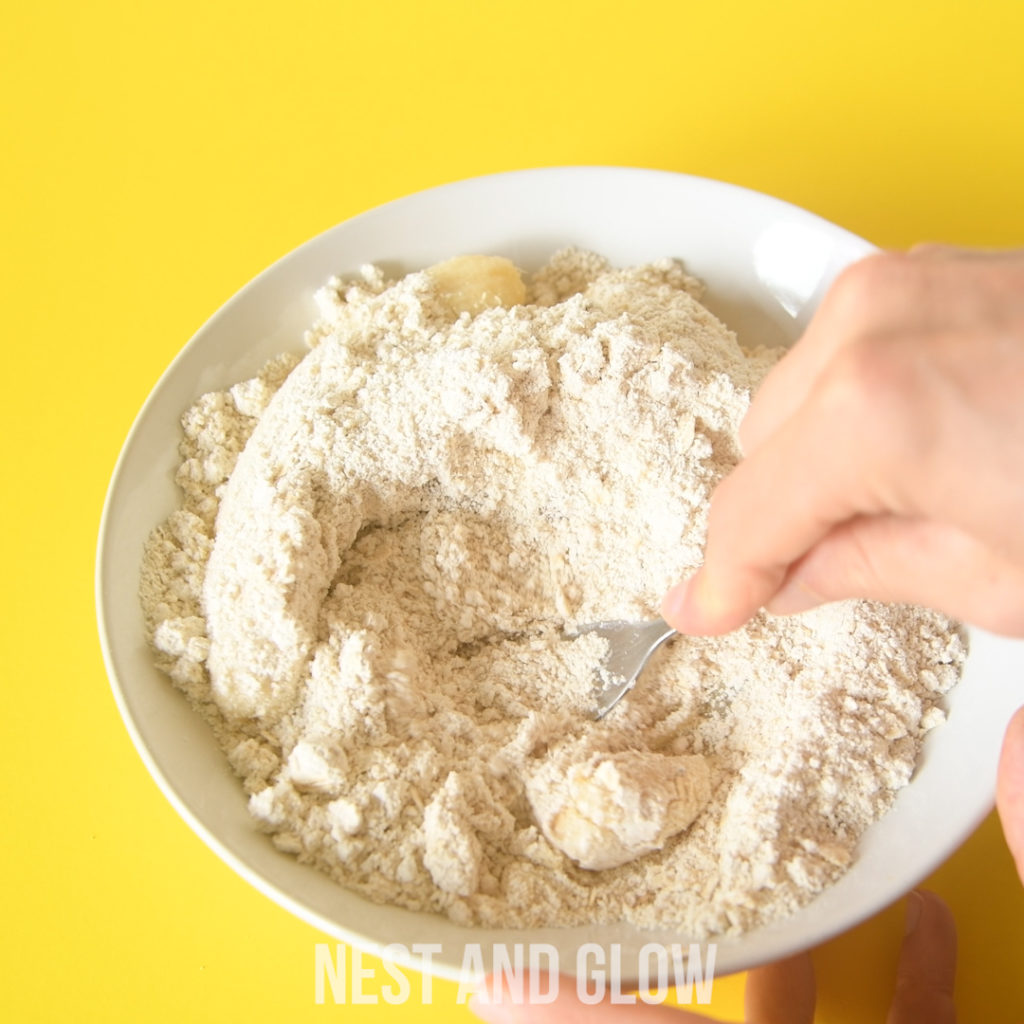 After about 60 seconds of mashing this peanut butter cookie dough is ready once it's all combined and no oats are not wet.
This cookie recipe is great for children as it can be called a cookie and it tastes so good they don't realise it's actually healthy.
A great filling on the go breakfast as it's loaded with protein, fibre, nutrition and complex unrefined carbohydrates that keep you filled.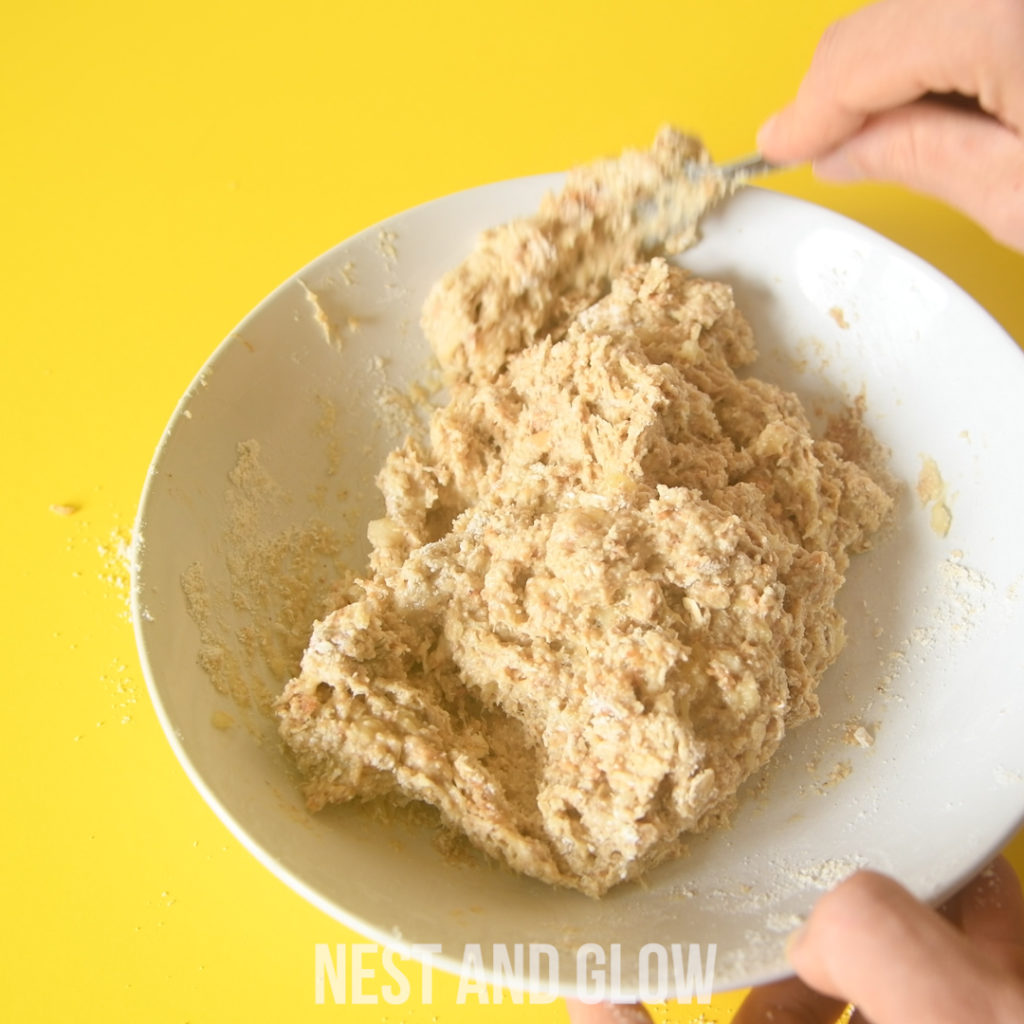 There's nothing wrong with sugar, the problem with refined sugar is it's stripped of everything so it contains no nutrition and causes blood sugar to spike. This is what's known as empty calories when something is high in calories but contains no nutrition.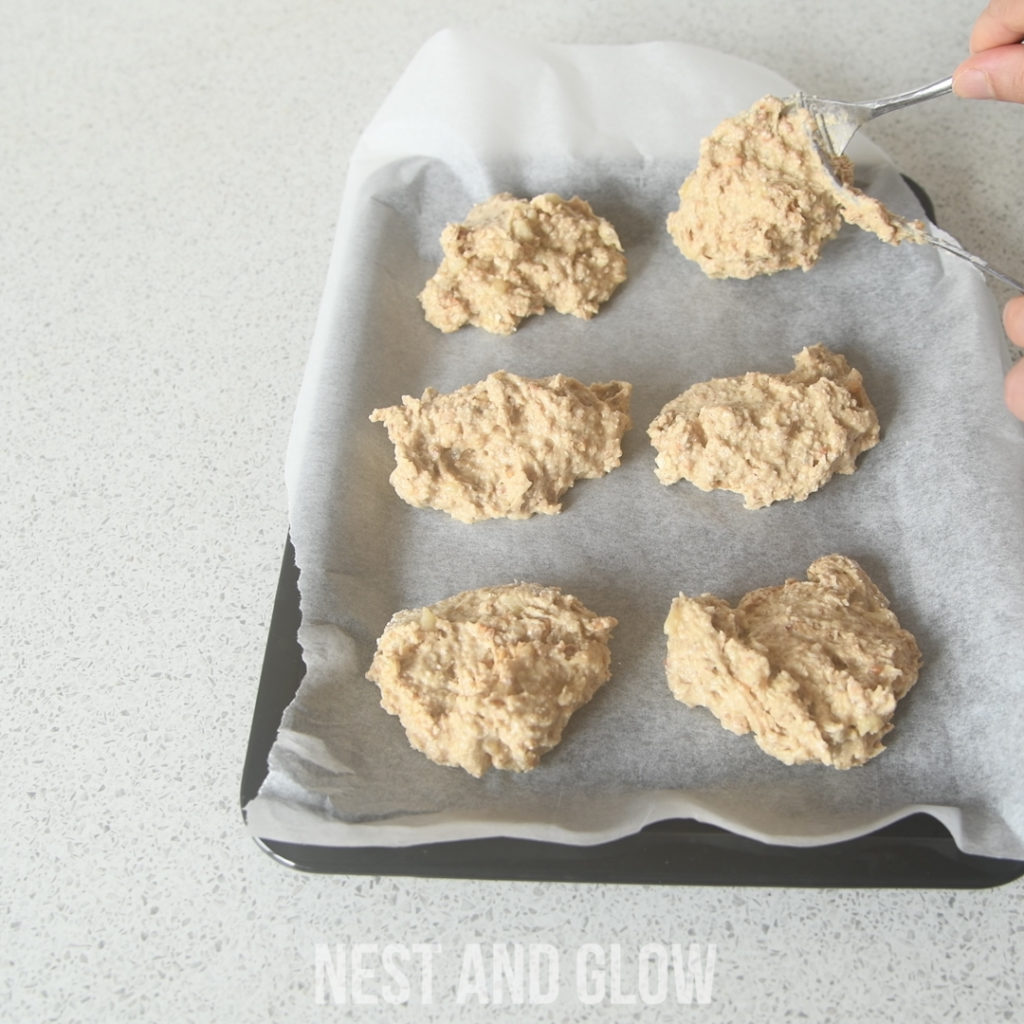 Some people have commented on my recipes that they aren't healthy as they contain carbs and sugar.
There's nothing wrong with carbs and sugar if like this they just come from whole food ingredients like oats, banana and whole nuts.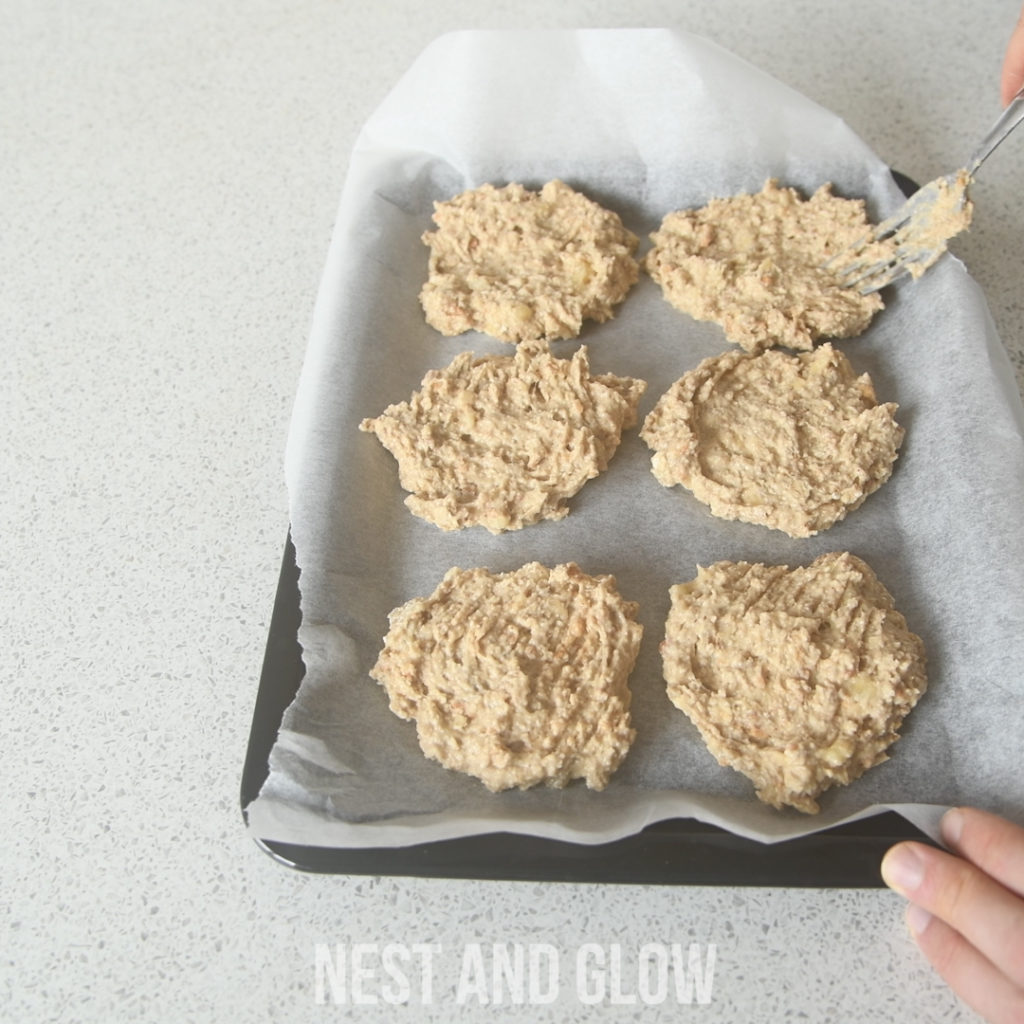 This is why nutritional information can be so damaging as not all calories, fats etc are created equally.
The fats from avocado are a world apart from the chemically extracted GMO refined oils that a doughnut is fried in, but nutritional information doesn't convey this.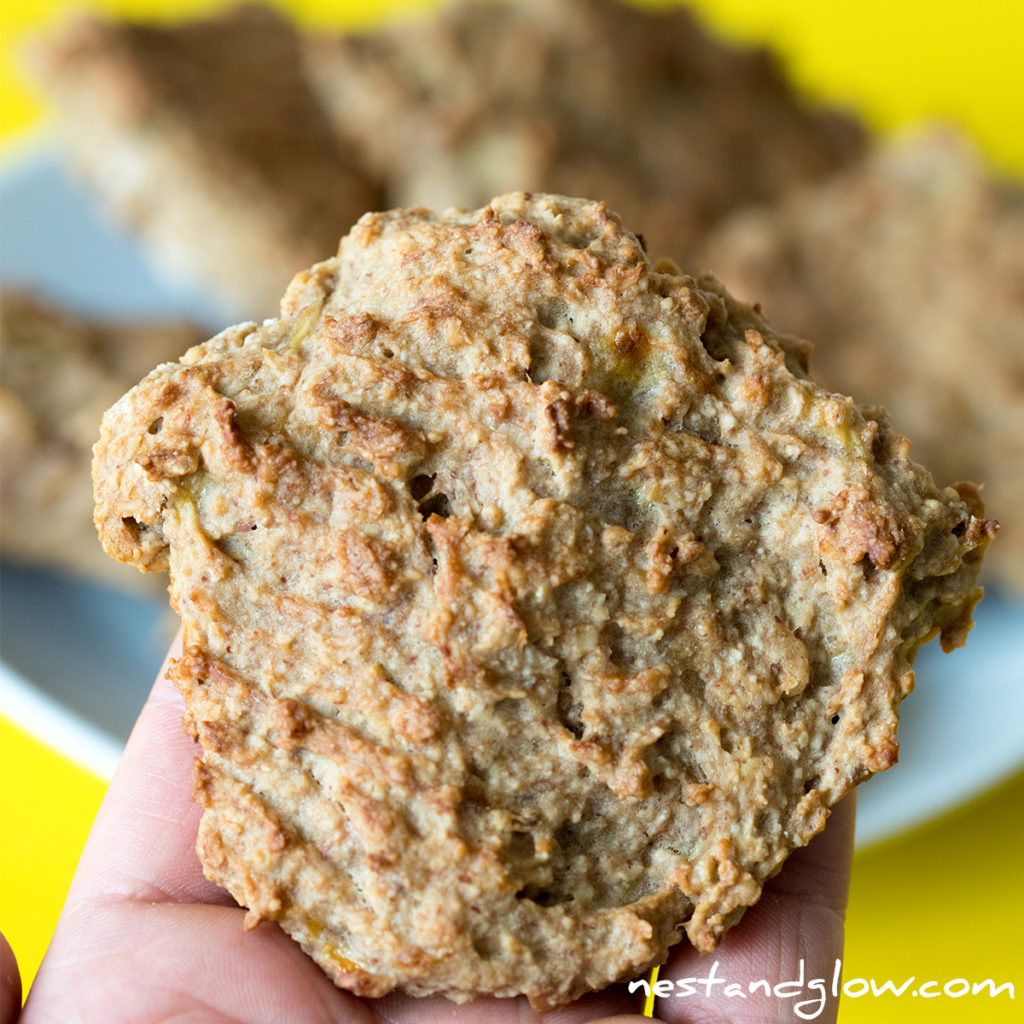 I make these cookies with peanut butter because I love the taste of peanuts. I gave up peanut butter for a few years as there are some concerns with the aflatoxins. Now I do have peanut butter now and again, but do try to avoid eating peanut butter every day.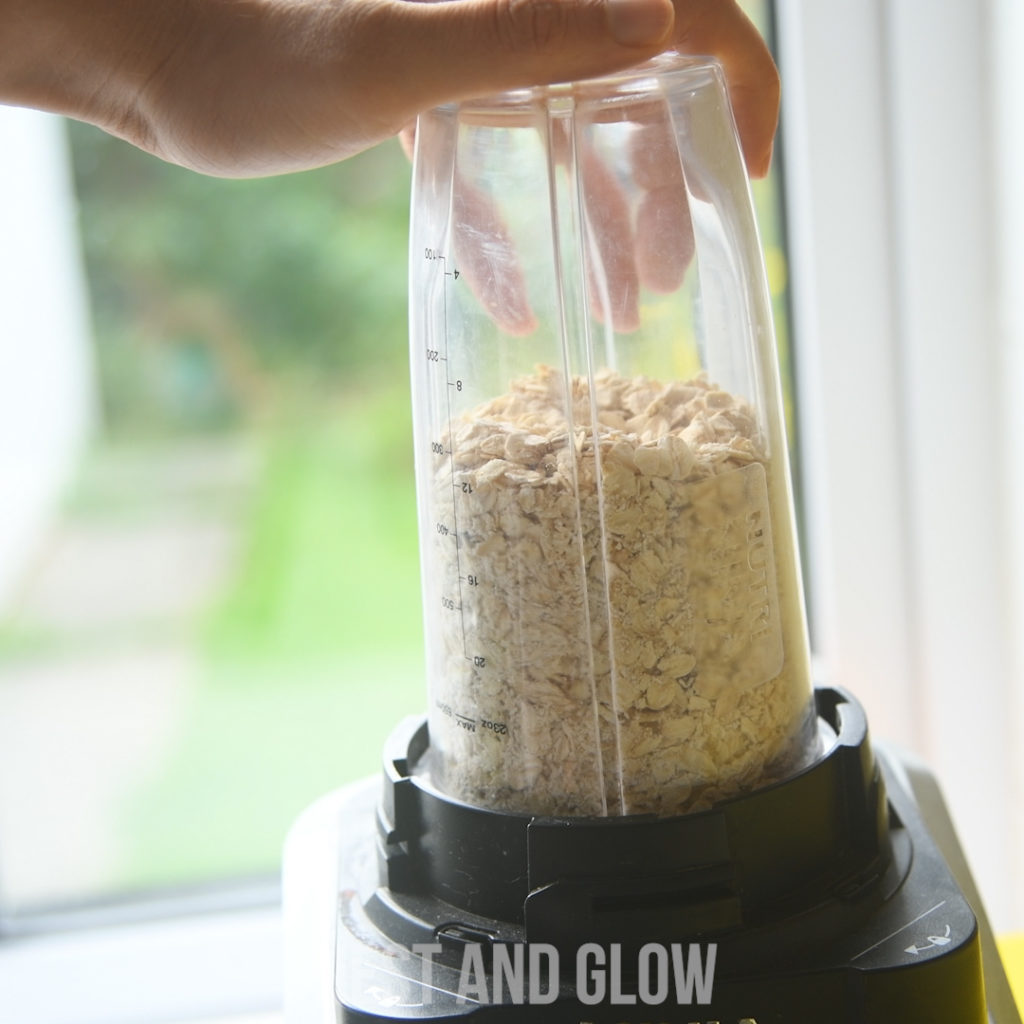 You can use any nut or seed butter in this peanut butter cookie recipe. Almond butter works well and I've got a recipe for sprouted almond butter that is easy for your body to absorb the nutrition.
Or 100% cashew butter can be made easily at home. Sunflower seed butter is also great, but if I'm being totally honest isn't quite as tasty as peanut.
Whatever nut or seed butter you use just make sure it's 100% nuts or seeds without any unhealthy oils added.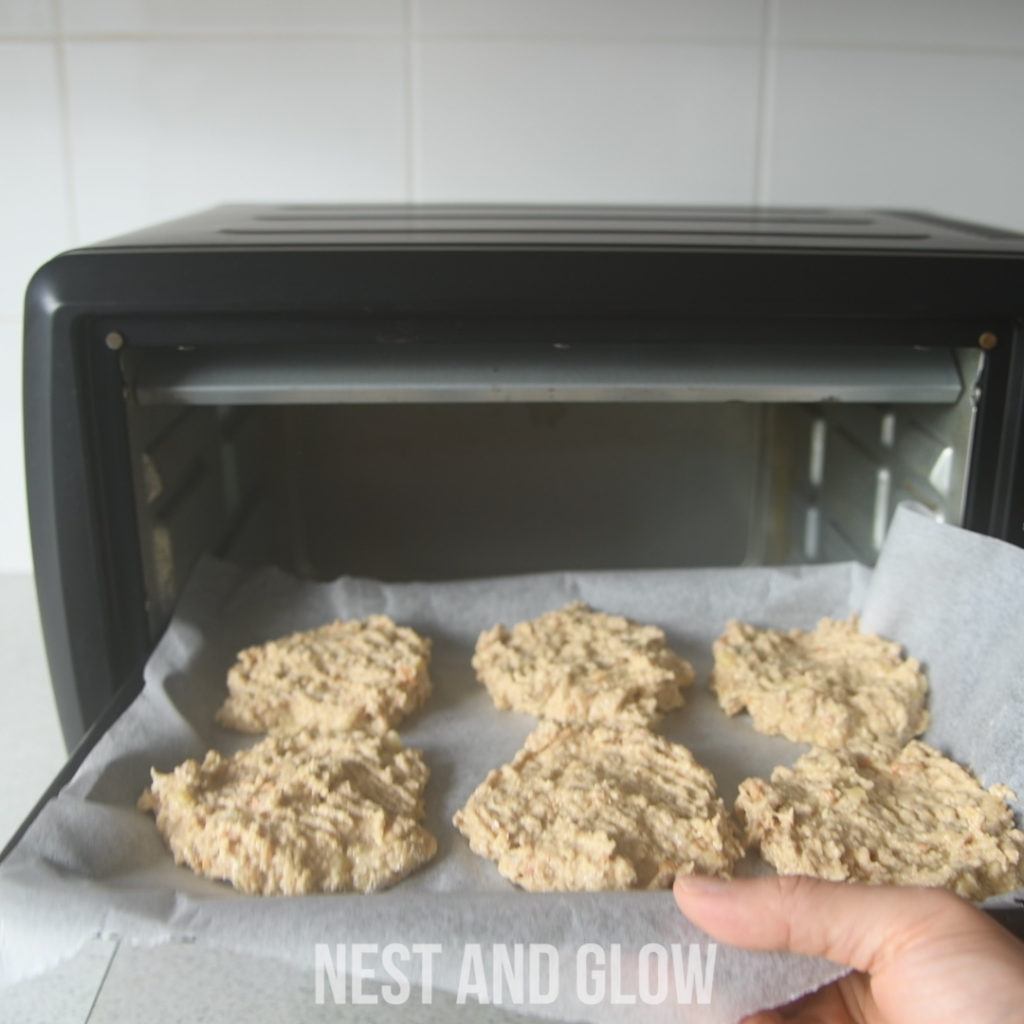 Use crunchy or smooth peanut butter, whatever you prefer! I do like using crunchy for the added texture.
I was going to try and dollop nut butter in the middle of these cookies, but then decided to keep it simple. You may want to experiment with doing a nut butter centre.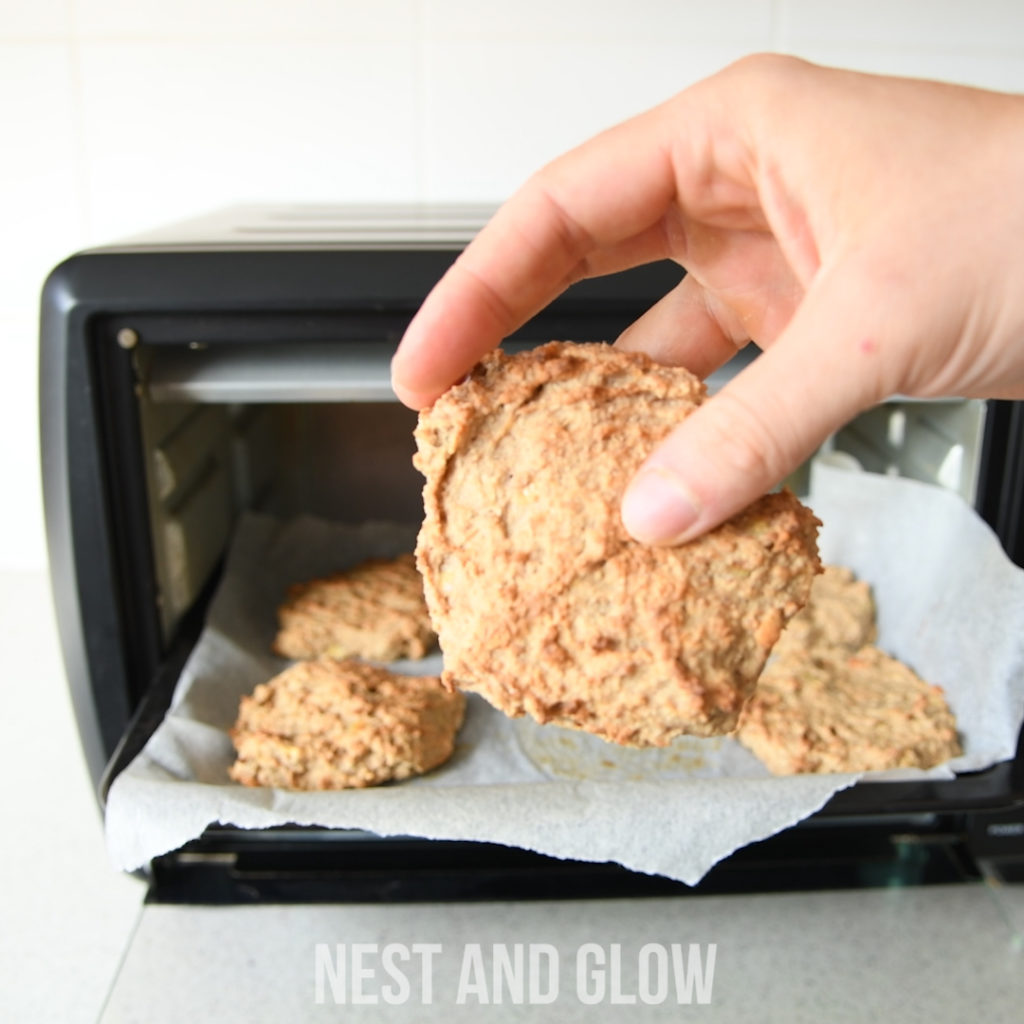 I use organic oats for this oat cookie recipe as oats are said to be one of the crops that are highest in pesticides.
Oats are naturally gluten free but many are contaminated with gluten during growing and processing. They contain oat gluten that is similar to gluten, but only 25% of people with celiac disease have issues with gluten free oats.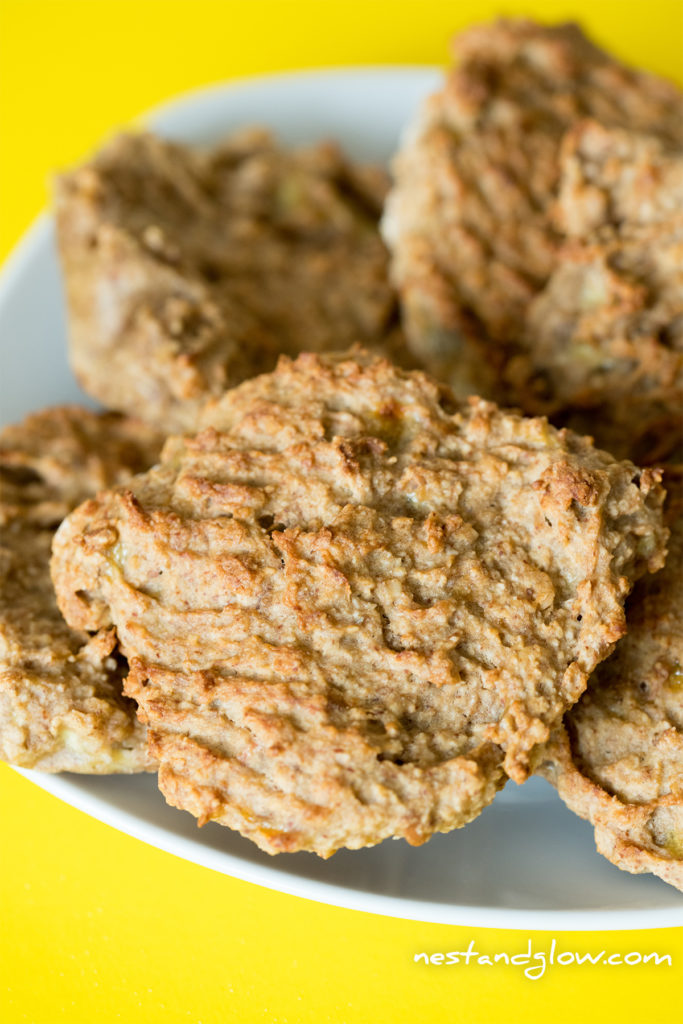 If you're making this for someone that has issues with gluten check if they are ok with gluten free certified oats. There's a good chance they will be able to eat these peanut butter oat cookies.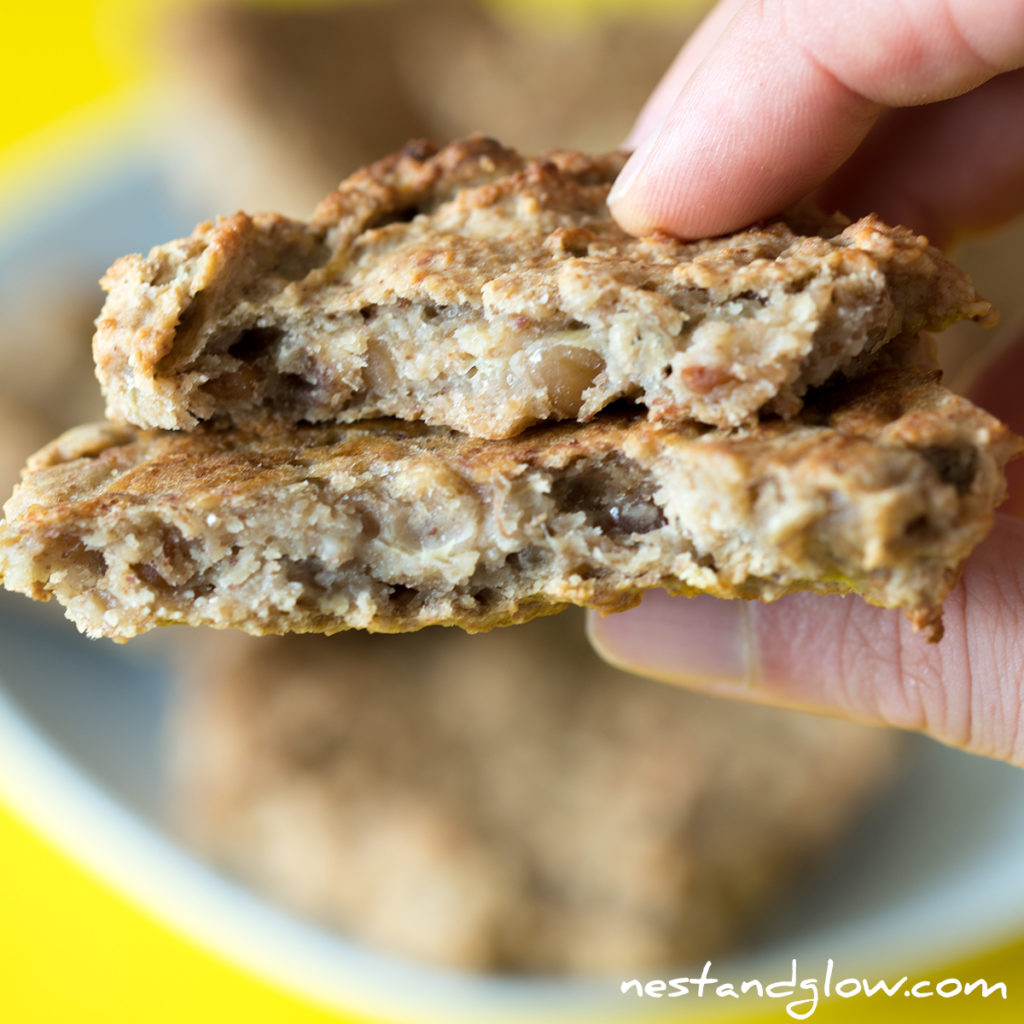 These healthy cookies are full of good stuff, but the smell as they bake is as good as a normal unhealthy bakery!
Oats baked gives a great savoury cakey smell, bananas smell like caramel and peanut butter has an irresistible smell. If you're trying to sell your house forget baking bread, bake these peanut butter cookies instead!
Yield: 6 large peanut butter cookies
3-Ingredient Peanut Butter Oat Cookies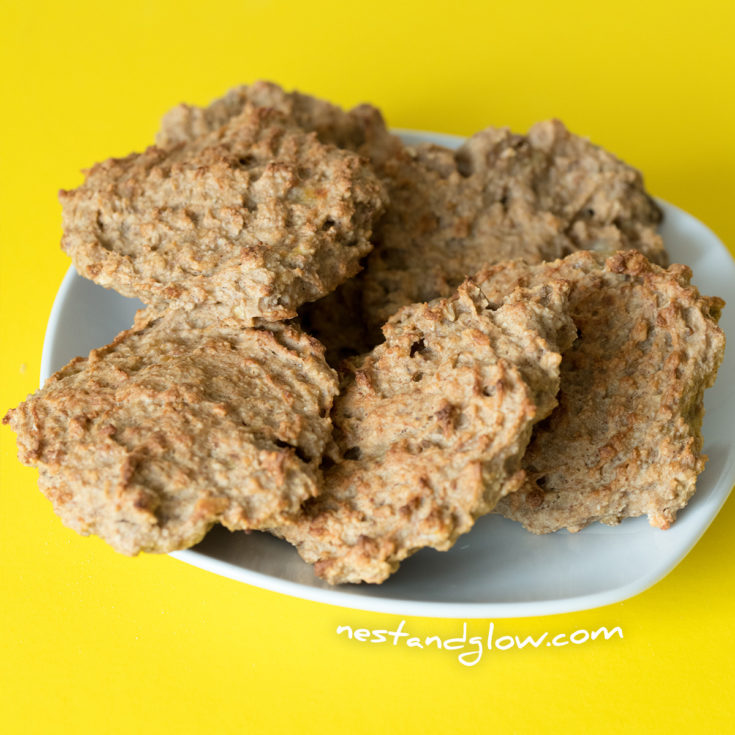 Healthy peanut butter oat cookies made from just 3 whole food ingredients. These vegan cookies are sweetened naturally with just bananas and are full of goodness.
Any nut butter can be used instead of peanut butter if you prefer. These cookies can be made from gluten free oats. This cookie recipe is suitable for vegans as its free of dairy, eggs and butter.
Ingredients
150g / 1.5 cups Oats
4 tbsp Peanut Butter, [Almond Butter] / any nut or seed butter
3 large Bananas
Instructions
Place the whole rolled oats in a blender and blend for a few seconds until finely ground. You can use pure instant oats if you prefer instead.
Peel the bananas then mash and mix along with the ground oats and peanut butter.
Spoon the peanut butter cookie dough onto a lined baking tray using about 1 heaped tablespoon. I use greaseproof paper but any non-stick sheet is good for this cookie recipe as long as it's heat resistant.
Use a fork to flatten and spread out each healthy cookie to about the size of a large orange. Make sure the cookies are all the same thickness so they cook evenly.
Place in the oven at 190C / 375 F for 20-30 minutes until the top and bottom of the 3-ingredient peanut butter cookies start to go golden.
Remove from the oven and enjoy the oat cookies immediately.
These peanut butter cookies taste best within hours of being made as they are oil free but will last for up to 5 days. If eating a few days after being made it's best to heat them up.
Notes
Use bananas that are over-ripe to make these banana sweetened cookies, you want a banana that's so ripe you wouldn't be able to eat without a spoon. This makes the cookies really sweet and the perfect fluffy but still gluten free texture.
Experiment with different nut or seed butters as you don't need to use peanut butter to make these healthy cookies.
This recipe makes 6 large peanut butter oat cookies, you can make 12 smaller cookies if you prefer and reduce the cooking time by 5 minutes. I prefer making big ones as its easier and 1 is a proper serving.
If the base of the cookie is golden but the top isn't then try grilling for a few minutes.
Recommended Products
Links maybe affiliated, meaning I earn a commission from purchases but at no extra cost to yourself.
Nutrition Information
Yield
12
Serving Size
1
Amount Per Serving
Calories

131
Total Fat

6g
Saturated Fat

2g
Trans Fat

0g
Unsaturated Fat

4g
Cholesterol

3mg
Sodium

40mg
Carbohydrates

17g
Fiber

3g
Sugar

5g
Protein

4g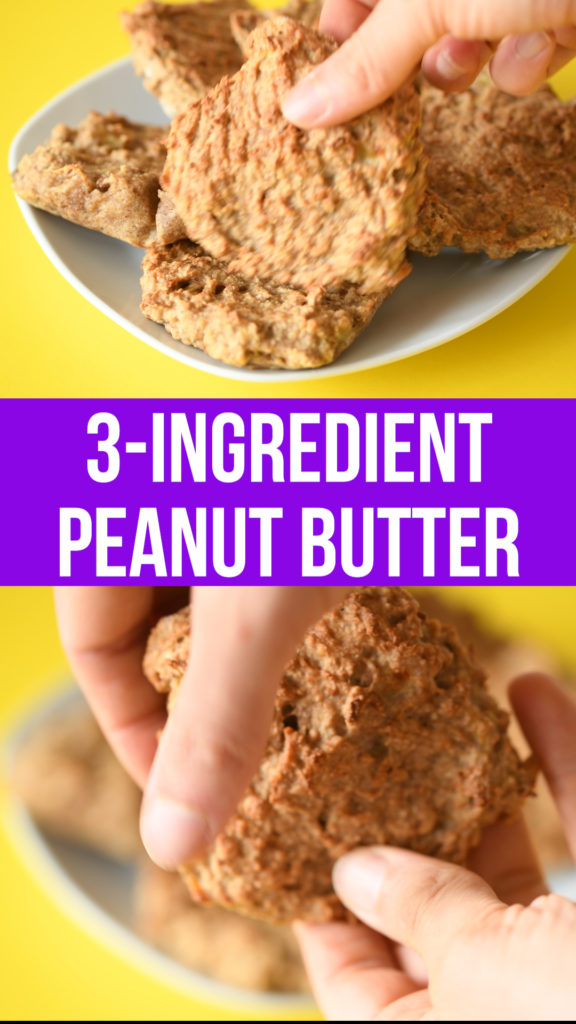 Peanut butter is good for you as part of a balanced diet. It's rich in nutrients including magnesium and protein. But it's a high fat food and even too much of healthy fats can be bad for you, so like all natural foods enjoy in moderation.