These healthy summer rolls are fun to make and look very tempting. They're filled with a rainbow of fresh raw fruit and vegetables. You can use any fruit or veg that you have – the only ingredient I always add is avocado.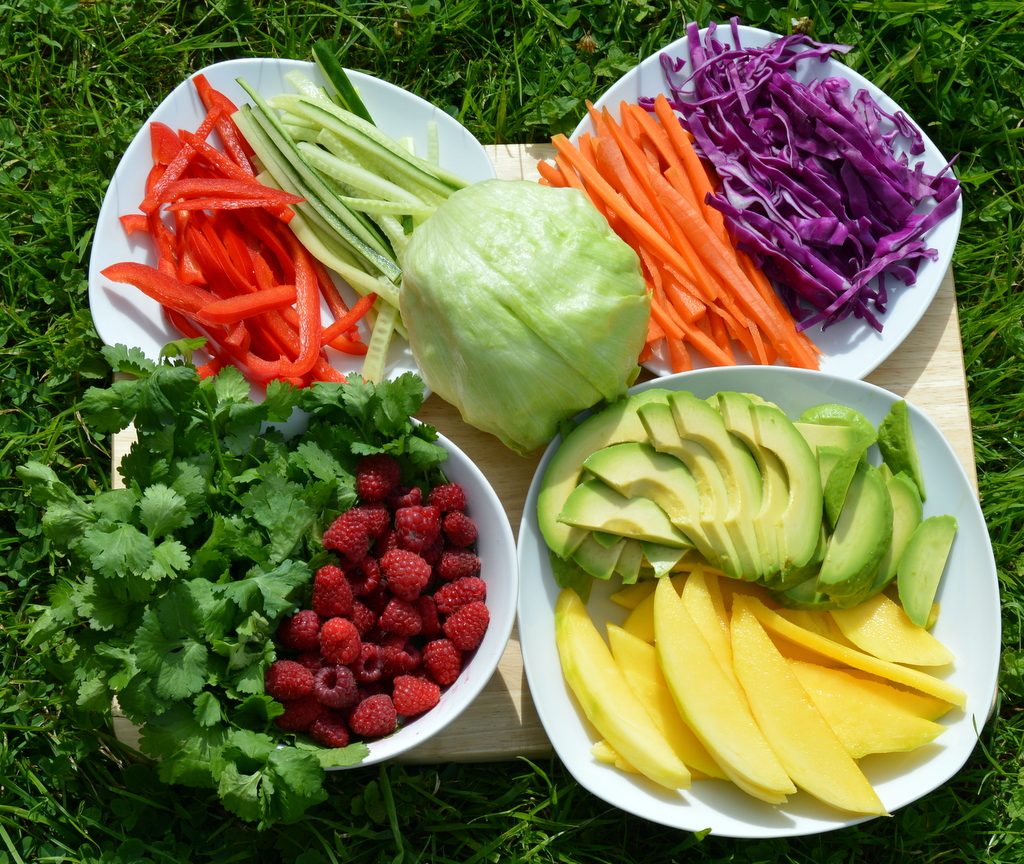 Some people avoid peanuts and the sauce can be made with any other nut or seed butter. I've made it with cashew butter, almond butter and raw sunflower seed butter and all turned out great.
People often ask what to serve with summer rolls and this peanut almond dip is the perfect accompaniment to bring out all of the flavours. This isn't an authentic Vietnamese summer rolls recipe as it's vegan but it uses flavours that work well together to taste amazing.
Summer Rolls Video Recipe
These impressive rainbow summer rolls are so easy to make. It's important to cut your fruit and vegetables into thin strips, apart from the berries.
Only soak the paper for a few seconds and take out when it's still slightly rigid, it will soften more after taking out of the water. Don't soak the rice paper for long as then it will be too soft to roll.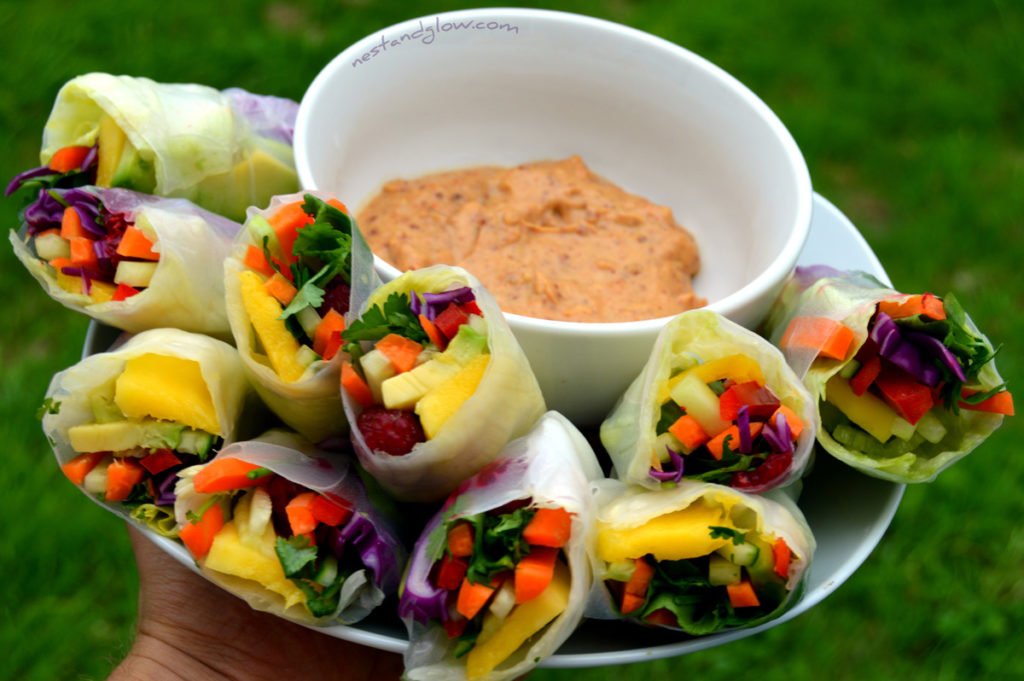 These summer rolls are the perfect colourful mix of vegetables and fruit. As each different fruit and vegetable has a different nutrient profile it is important to eat a rainbow diet to get all vitamins and minerals.
The current advice is to eat 10 different types of fruit and vegetables a day. So these rainbow rolls will help you a long way towards that goal.
As you eat with your eyes you just know this summer rolls recipe will taste great. Who can say no to such a beautiful dish?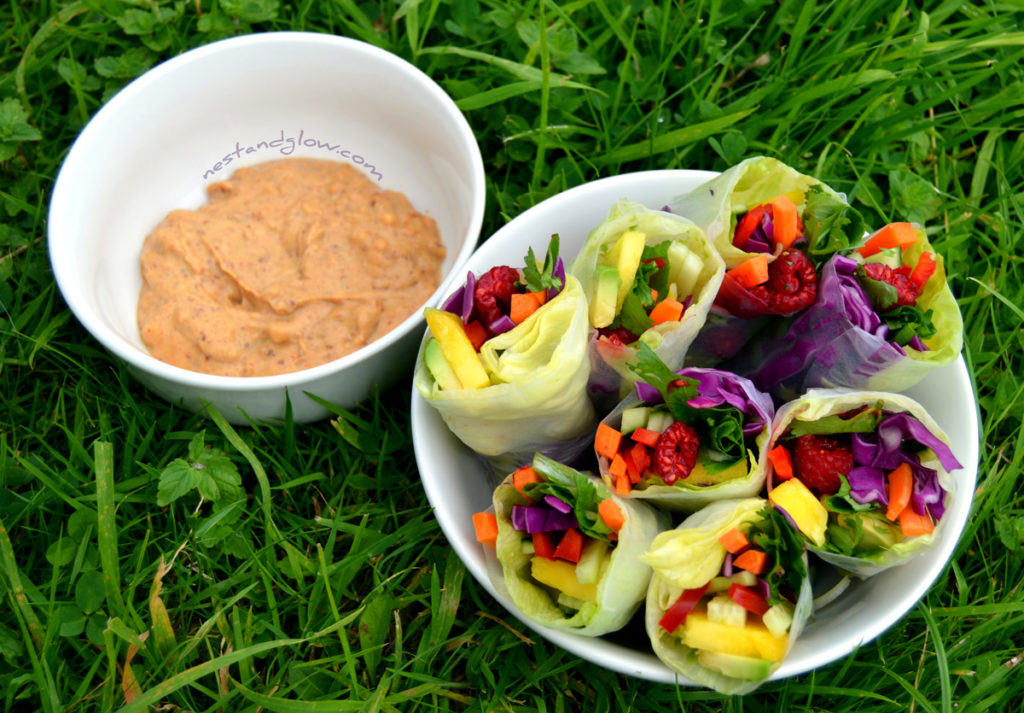 Rice paper is used to wrap these pho summer rolls. It's available from large supermarkets and from ethnic stores.
To make a 100% raw vegan food summer rolls version you can use sprouted almond butter instead of peanut butter and raw coconut rolls made from the flesh of coconuts.
I think this summer roll dip is best with almond butter. Using peanut butter in the photos and video just as it's the most common nut butter and much cheaper.
Whatever nut butter you use do make sure its palm oil free as it's better for the environment and likely to be healthier and higher quality. Check out my recipe for sprouted almond butter.
Step By Step Summer Rolls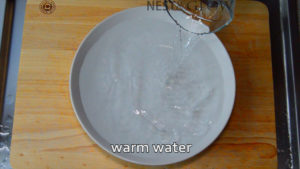 Heat some water up to about 50C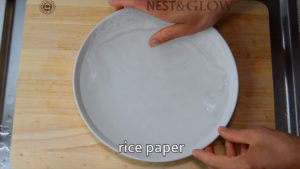 Place the rice paper in a flat bowl of warm water for a few seconds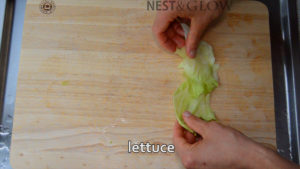 Lettuce for a crunchy texture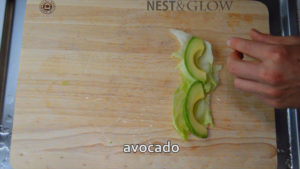 Avocado for creaminess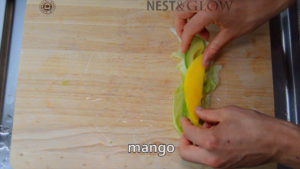 Mango strips for sweetness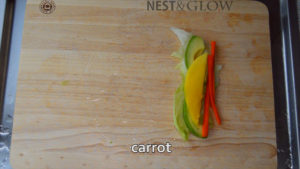 A julienned carrot for crunch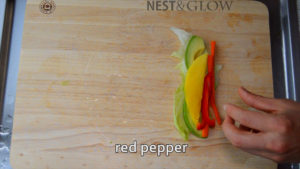 Strips of sweet red pepper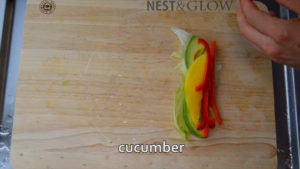 Cool cucumber thin slices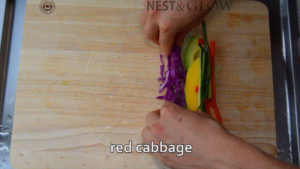 Red cabbage for colour and crunch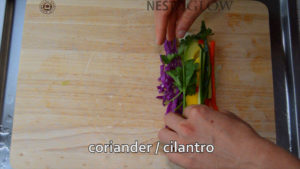 Corriander for a herby taste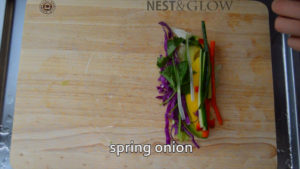 Spring onion for a bit of spicy flavour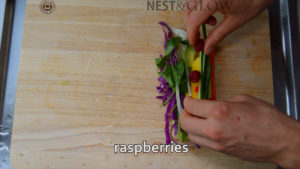 Raspberries for a tart fruity hint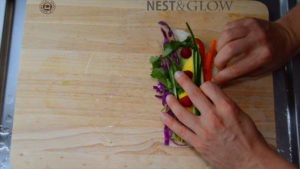 Fold over the closest edge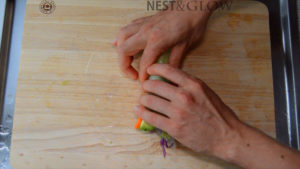 Then fold over the sides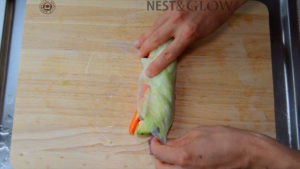 Fold in like a burrito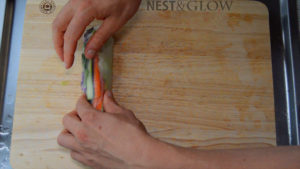 Continue rolling up the summer roll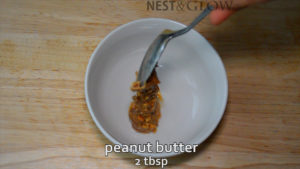 Use either peanut or almond butter to make a dip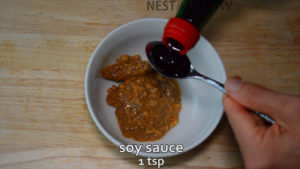 Soy sauce gives that amazing umami and salty taste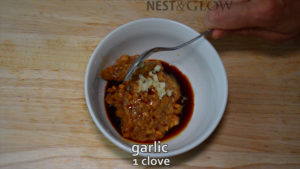 1 clove of raw garlic is crushed and minced

Cayenne pepper adds a spicy kick to the dip and nutrition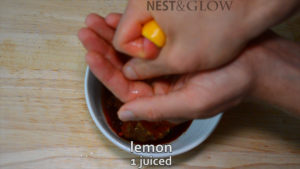 Squeeze one lemon for a zesty dip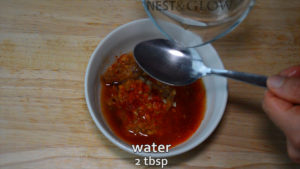 A few tbsp of water for the right thickness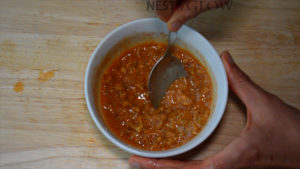 Mix the nutty satay dip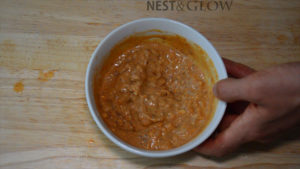 Until its all combined and enjoy
Yield: 12 summer rolls
Summer Rolls with Almond Dip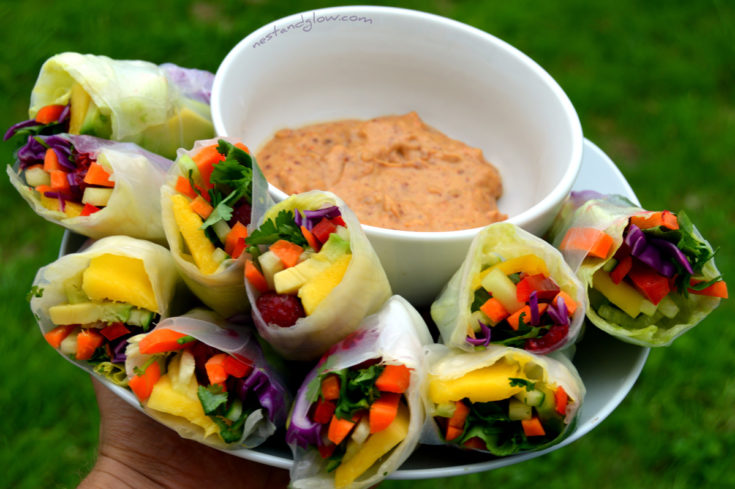 These summer rolls with their rainbow colours are a delight for both the eyes and taste buds. Full of fruit and vegetables to give a variety of vitamins and minerals.
Naturally gluten free as they use rice paper so are suitable for wheat free diets. The almond butter dip makes a couple of the summer rolls a complete meal with a decent amount of plant protein.
Ingredients
SUMMER ROLLS
Just examples – use any fruit or vegetables you like
Vietnamese rice paper
Lettuce
Avocado
Mango
Carrot
Cucumber
Red pepper
Red cabbage
Coriander / cilantro
Spring onion
Raspberries
ZESTY PEANUT SATAY LEMON SAUCE
Almond butter / Peanut butter, 2 tbsp – or any other nut / seed butter
Soy sauce / tamari, 1 tsp
Lemon, 1 juiced
Garlic, 1 clove finely chopped
Cayenne pepper, 1 tsp
Water, 2 tbsp
Instructions
Chop all fruit and vegetables into thin strips as they work best for summer rolls when thin, apart from small fruit like berries.
Dip a sheet of rice paper in warm water for a few seconds.
Remove from the water when it begins to soften but still has some shape.
Place rice paper flat on a board and then add thin slices of fruit and vegetables on 1/3 of the paper at an edge.
Roll the rice paper up by folding over the filling to make the summer roll, tucking in the sides then rolling to the edge. See the video for a demo of rolling summer rolls.
Mix all of the satay ingredients together until they are combined. You may want to add more or less cayenne pepper depending on how spicy you like it.
Slice all of the summer rolls in the middle and enjoy by dipping in the sauce.
The made-up summer rolls will last a few days in the fridge.
Recommended Products
Links maybe affiliated, meaning I earn a commission from purchases but at no extra cost to yourself.
Nutrition Information
Yield
12
Serving Size
1
Amount Per Serving
Calories

111
Total Fat

6g
Saturated Fat

1g
Trans Fat

0g
Unsaturated Fat

4g
Cholesterol

3mg
Sodium

194mg
Carbohydrates

15g
Fiber

4g
Sugar

7g
Protein

3g