16th April 2018 is the first ever World Healthy Cake Day! This is a day to make a healthy plant-based cake to share with friends, family and colleagues to show how delicious healthy cakes can be. For the first year this falls on a Monday – so a perfect kickstart for the week.
Regardless of your diet, this is a day to enjoy a slice of cake that is bursting with nutrition. Prooving you can have your cake and eat it!
The great thing about healthy cakes is they are full of good stuff and loaded with vitamins, minerals, fibre, heart-healthy fats and plant protein. They're free of refined ingredients and a slice is very filling and satisfying unlike cakes made from refined flour, sugar, oils and other unhealthy ingredients.
Download my Free Healthy Cake eBook for recipes or browse my Healthy Cake recipes for inspiration. Spread the word and let's introduce everyone to Healthy Cakes and encourage to eat plant-based foods!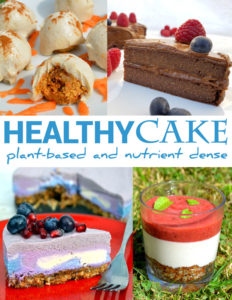 You can now download the free Healthy Cake eBook. This is the first chapter of my Recipe Book Healthy and Easy. This is the cake chapter as I really wanted to start my one-man self-published/written/photographed/designed/edited book with cakes because I could! If you enjoy this chapter you can buy the whole book in either print or electronic format.
I think it makes a great present for anyone interested in having some healthy recipes regardless of their diet. You can "pay what you like" for the ebook and any payments will go towards my very minimal living and running costs to help keep producing healthy content for all to enjoy for free. I promise to stop asking for any donations the moment I start making the UK minimum wage.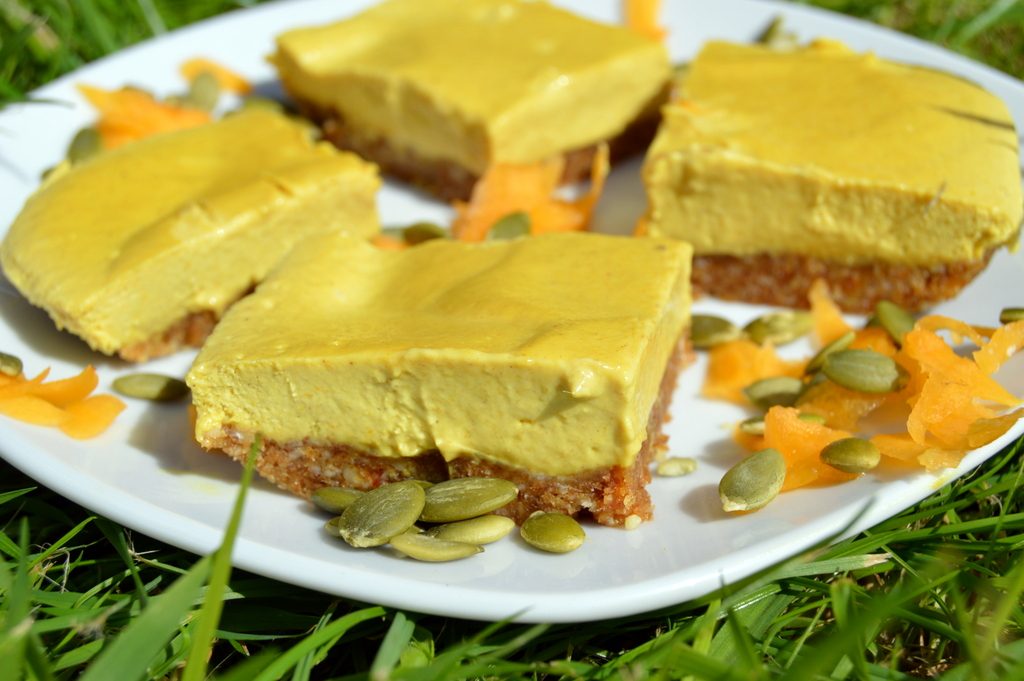 Popular Healthy Cake Recipes
Quinoa Avocado Chocolate Fudge Cake
This cake uses quinoa to make a high protein and nutrient dense cake. The frosting is made with avocados and cacao, you don't taste the avocado it just creates a heart-healthy creamy frosting. Quinoa Avocado Chocolate Fudge Cake Recipe
Raw Carrot Cake Truffles
These truffles are bright orange from carrot with a creamy dreamy cashew vanilla frosting. You can either make as one big cake or into individual truffles. As they are made from coconut, cashews, and walnuts they are high in heart-healthy fats and protein. Full recipe for Raw Carrot Cake Truffles