How to make coconut butter from fresh coconut. Unlike coconut oil this butter is not just the extracted fat and retains all of the fibre. This means it's a less refined ingredient but isn't as smooth as coconut oil. Coconut butter is a great way to consume fewer calories compared to coconut oil as the fibre is more filling.
Pure coconut butter is easy to make yourself at home. It's made from just 1 ingredient – desiccated/shredded coconut with nothing added or taken away. At room temperature it sets solid but heated at about 40C it becomes a runny liquid.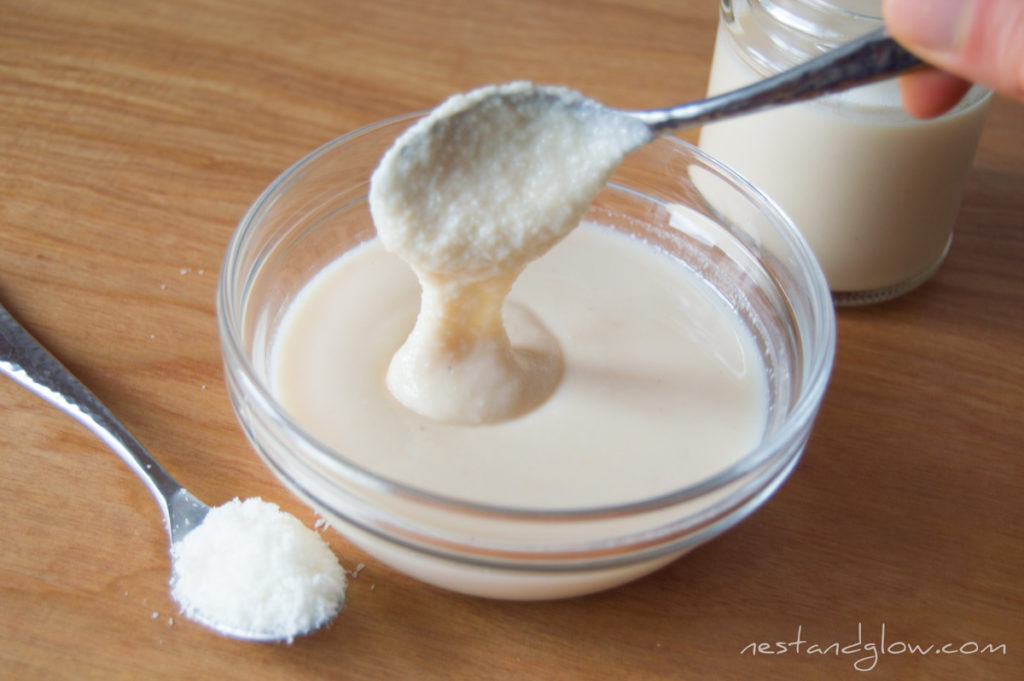 You can replace coconut oil with coconut butter in any of my recipes. Coconut butter is used in so many of my recipes such as Nutella style healthy fudge and in chocolate avocado frosting on my chocolate quinoa cake.
Coconut Butter Video Recipe
I often use coconut butter in recipes but list it as coconut oil in the video as its more common ingredient and not everyone wants to make their own coconut butter.
You may notice in the video recipes for my Nutella Chocolate Fudge and Mocha Chocolate Cheesecake the liquid coconut is white. This is because I used coconut butter. Coconut butter stays white even when liquid whereas coconut oil becomes clear.
Always use coconut that is not sweetened or toasted when making coconut butter. This is suitable for a raw and an oil-free diet.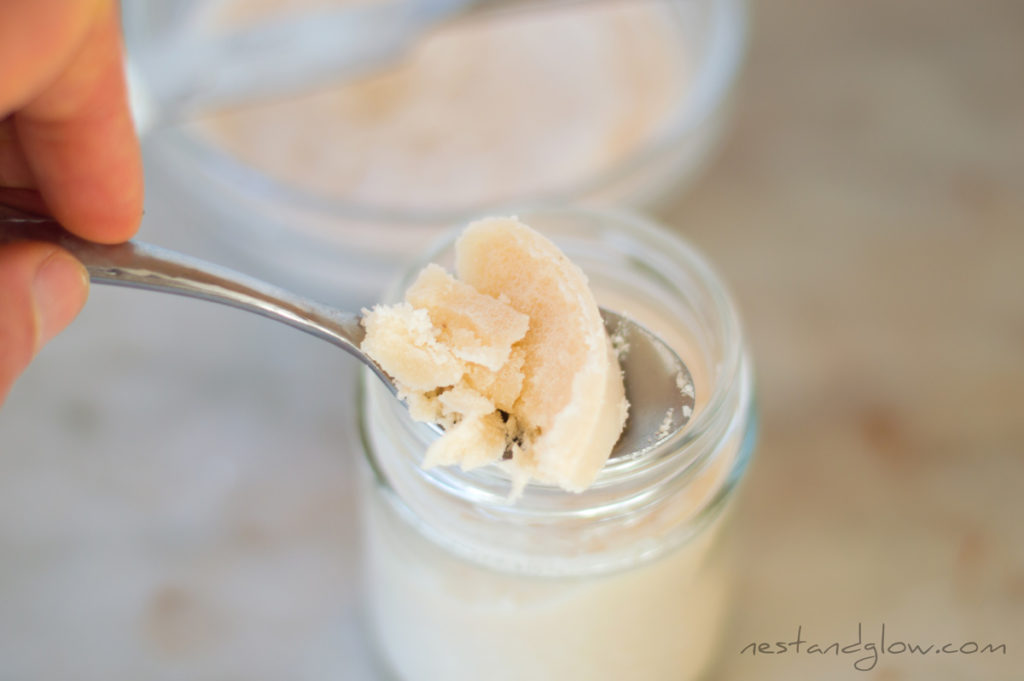 This is great to replace normal butter on hot and toasted goodies but it is a bit more difficult to spread as it takes longer to melt. You can add a pinch of salt while still a liquid if you are just going to use this as a direct replacement for butter.
I use this mostly for raw cakes and frostings. It is just like coconut oil as it dries hard and is a useful way to make dairy-free raw-vegan cheesecakes and similar deserts set.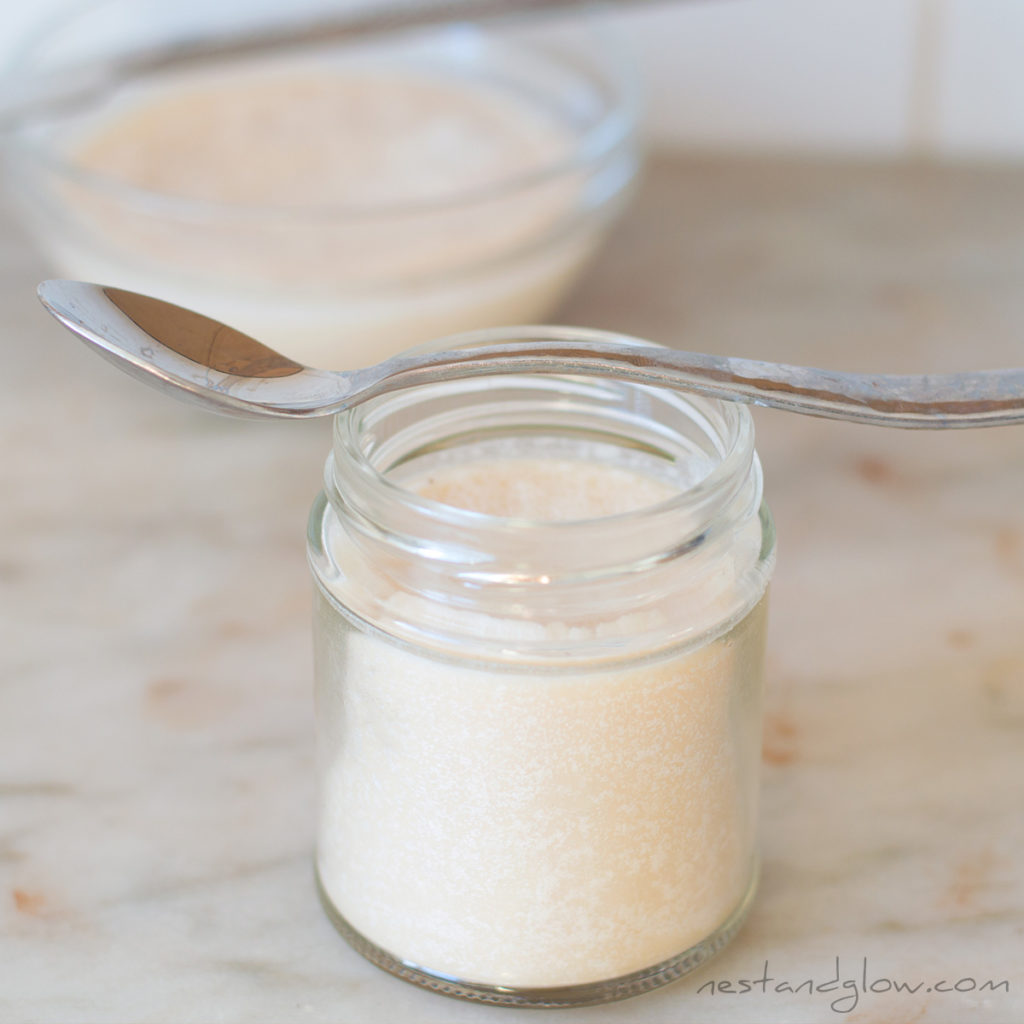 I tend to make a big batch every couple of months then store in either the fridge or freezer where it seems to last months without degrading.
It will turn into a liquid while blending but once its left for a few hours will turn into a solid just like coconut oil.
This coconut oil is raw and I'm confident that in the future we will be able to say that a small amount is healthy, like just about every fruit, veg and nut/seed.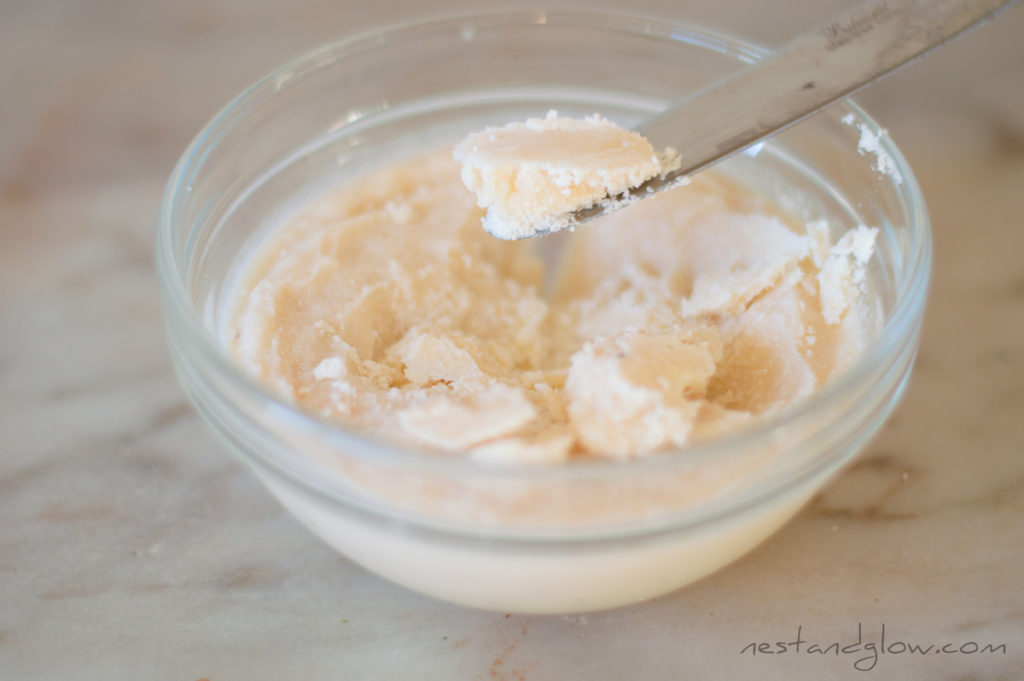 I'm using a 1500w blender to make this in about 8-10 minutes. You can make this in less powerful blenders or food processors but it will take longer to go liquid and the sides will need some scraping.
Don't lose faith if you've been blending for a while – once a small amount starts to go liquid the rest quickly follows. Although you don't need a powerful blender, if you have a cheap one do be careful as you can burn the motor out.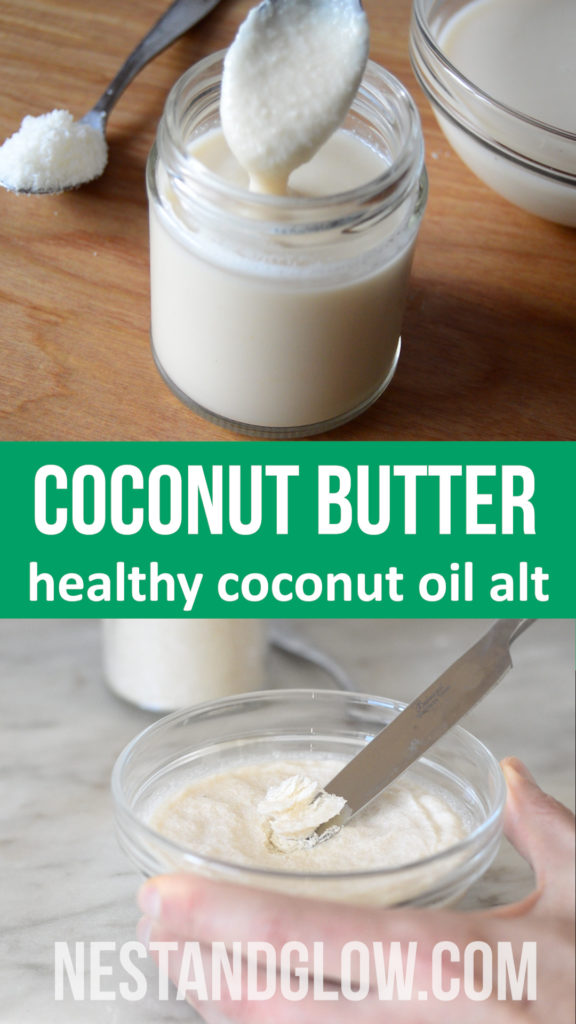 Yield: 2 jars coconut butter
Coconut Butter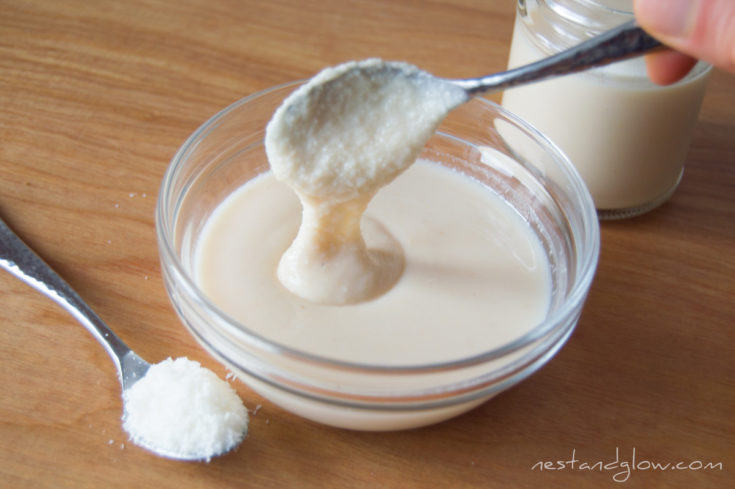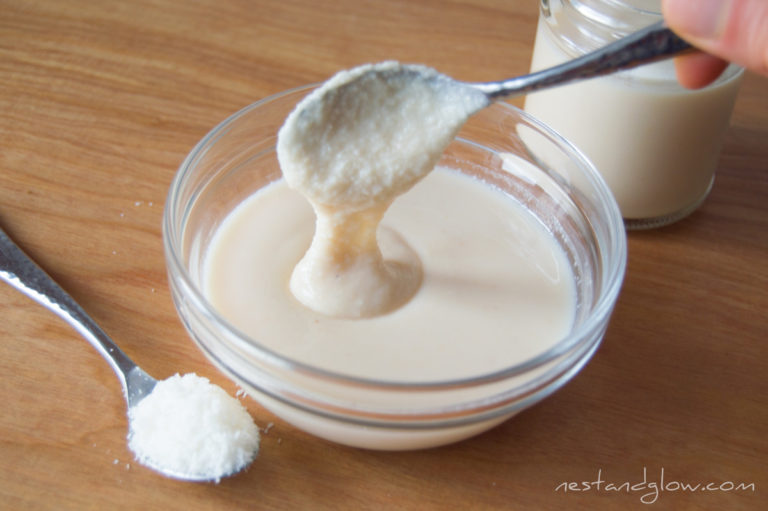 Coconut butter is a healthier version of coconut oil as it's made from whole coconut without anything taken away. It retains all of the coconut fiber and is not just the coconut fat like coconut oil is. It's solid at room temperature but melts at over 40 degrees making it a great ingredient for raw vegan cheesecakes to make them set. Also great to add to dishes after cooking to enhance the flavour with this raw fat.
Ingredients
5 cups / 300g desiccated / shredded Coconut
Instructions
Place coconut in a powerful large blender.
Blend for 8-10 mins until a liquid coconut butter is formed, you may need to scrape down the sides several times.
Use as it is or pour into a jar coconut butter will set solid.
Store your homemade coconut butter in the fridge in an airtight jar and it will last many months.
Notes
Always use unsweetened coconut for this recipe.
Shredded and desiccated coconut are the same thing.
You can't make this from fresh coconut as it needs to be dried first and have a low moisture content as it won't go liquid with a high water content.
Nutrition Information
Yield
20
Serving Size
1
Amount Per Serving
Calories

68
Total Fat

4g
Saturated Fat

4g
Trans Fat

0g
Unsaturated Fat

0g
Cholesterol

0mg
Sodium

43mg
Carbohydrates

8g
Fiber

1g
Sugar

6g
Protein

0g
There's some debate as to whether coconut oil is healthy or not. It's high in saturated fat so like everything you want to consume not too much of it, about a tablespoon a day.
But many of the studies that have linked saturated fat to heart issues have been flawed and studies showing that coconut oil is unhealthy seem to be done on heated and refined coconut oil rather than raw virgin.