Easy recipe for a dairy-free and plant-based mocha chocolate cheesecake.
Cream cheese and eggs have been ditched in favour of heart-healthy cashew nuts and coconut butter. Making it high in good fats and plant protein
Try this nutrient dense dairy free cheesecake today! It tastes so good no one even notices it's a vegan healthy cake.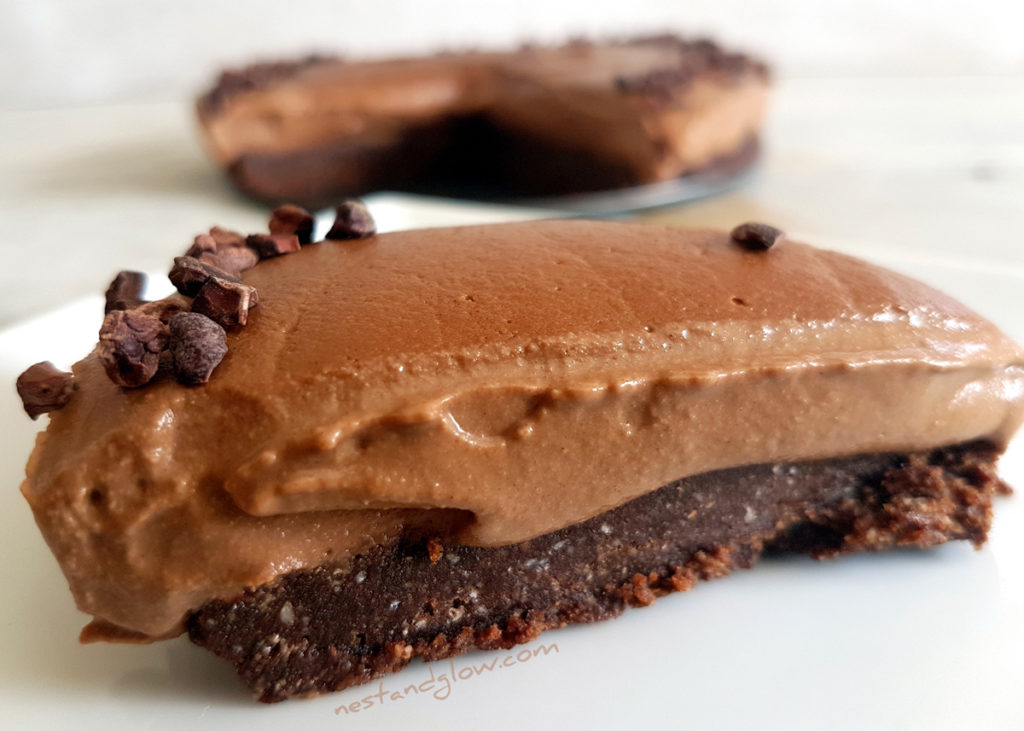 This vegan cheesecake is suitable for paleo, vegan, gluten-free, dairy-free, refined sugar-free and healthy diets.
I would also consider this cashew coffee cheesecake cake suitable for a raw vegan diet – but you will probably want to use a coffee substitute such as chicory.
A small amount of cooked ingredients like coconut sugar or maple syrup is usually acceptable on a raw food diet.
Mocha Chocolate Cashew Cheesecake Video Recipe
Play mocha cashew cheesecake on youtube.
If you watch the video recipe you will notice the cake wasn't quite set when I took it out. Ideally, it should have had a few more hours in the fridge but I wanted to finish the filming.
The next day it was set enough to stand up on its own.
If you want a really set cheesecake then add more coconut butter, but this makes it quite heavy so I prefer it as the original recipe.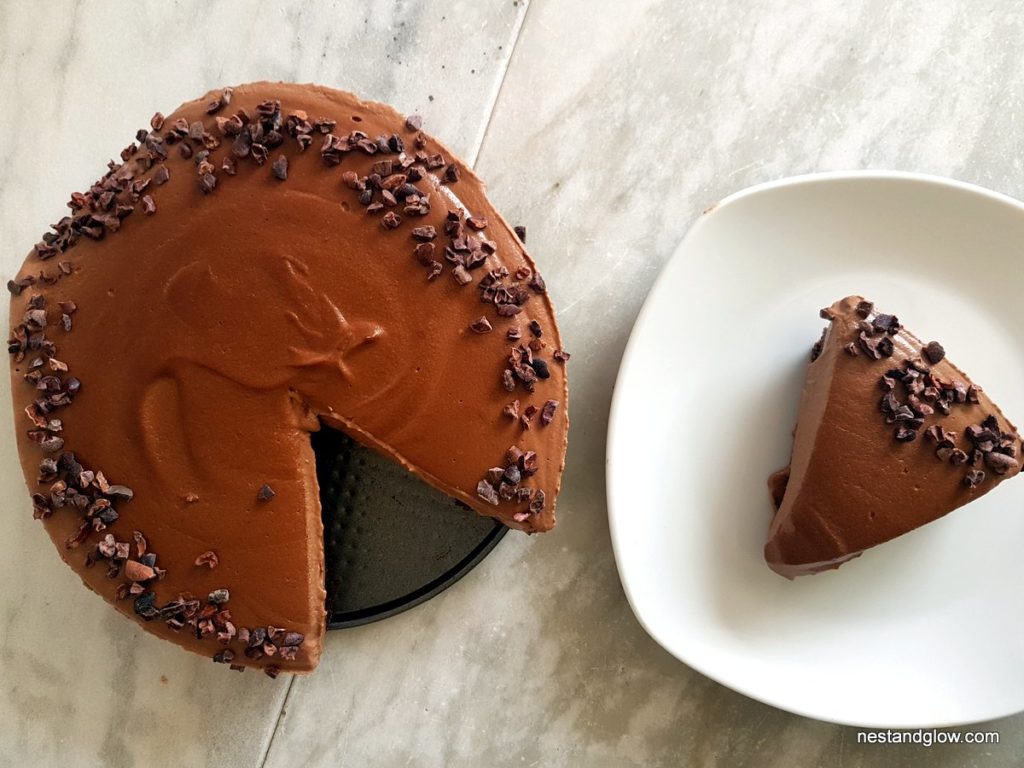 The coconut sugar can be substituted for any other sweetener that you prefer like date syrup.
I like coconut sugar as it has a rich caramel flavour and for a mocha coffee cheesecake, it doesn't matter that it turns the cashew mixture brown for this cake.
I don't soak cashew nuts but if you are using a blender that isn't powerful then it would be best to soak them first. Unlike almonds that need soaking, there isn't a health benefit to soaking cashew nuts.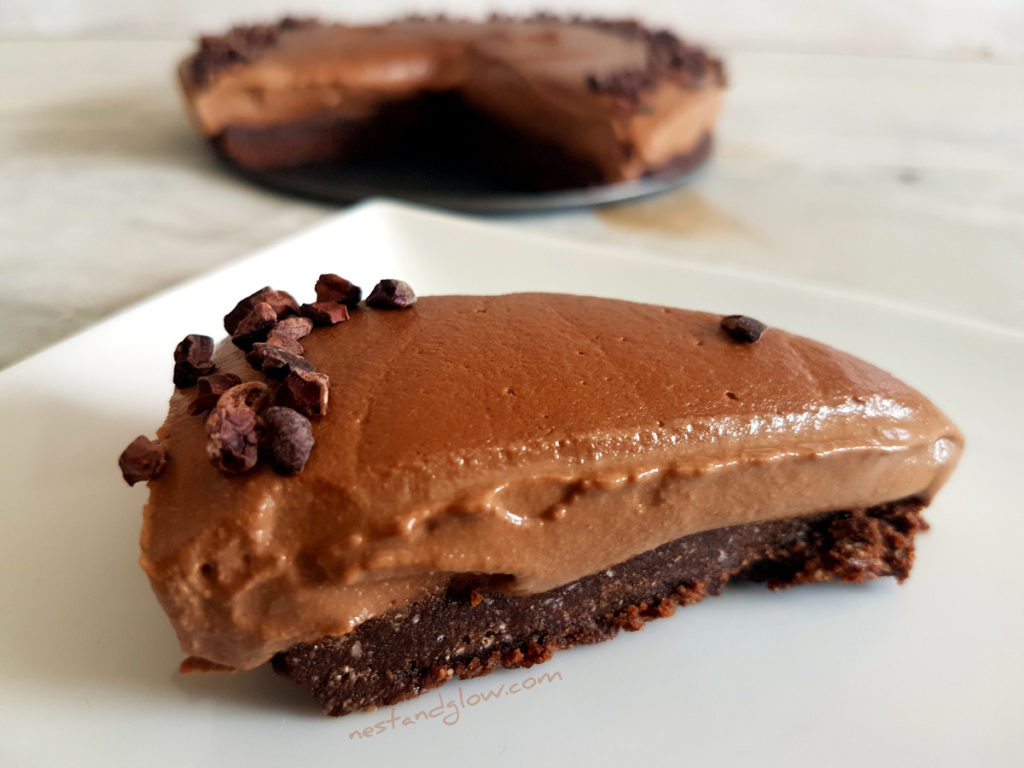 You can make a totally caffeine-free mocha carob chicory cake. To do this replace the espresso with chicory and the cacao with carob. If you are feeling adventurous you can make coffee out of dandelions!
For a nut free vegan cashew cheese cake replace the base and filling with sunflower seeds. It's advisable to soak the sunflower seeds for 8 hours to sprout.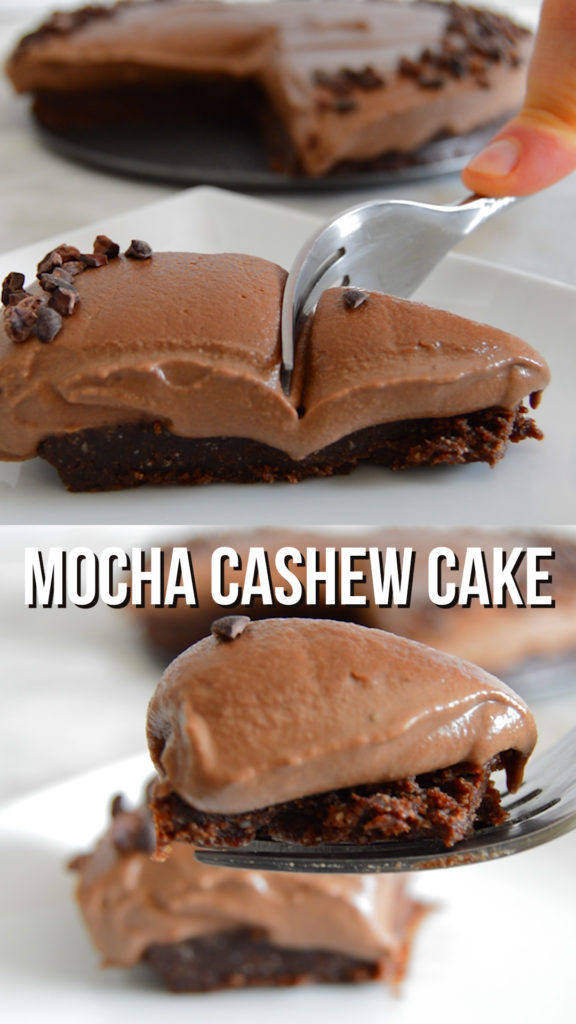 Yield: 12 servings
Mocha Cashew Cheesecake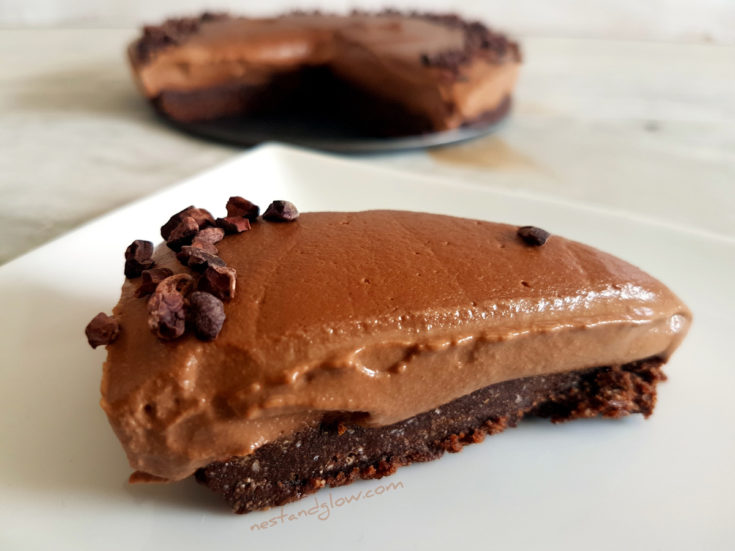 Raw vegan cashew mocha cheesecake made from wholefood ingredients. Cashews give this dairy free cheesecake an amazing creamy texture. High in plant protein and heart healthy fats.
Ingredients
COFFE CAKE BASE
1 cup / 140g Almonds
1 cup / 175g Pitted Dates
½ cup / 30g Shredded Coconut
2 tbsp Cacao powder
a pinch of Salt
MOCHA CASHEW FILLING
1½ cups / 225g Cashews
3.5 oz / 100g Coconut Butter
1 shot Espresso or Chicory coffee
5 tbsp Coconut Sugar
2 tbsp Cacao powder
1 tsp Vanilla
1 tsp Cinnamon
1 cup / 235ml Water (add more if needed)
TOPPING SUGGESTIONS
Cacao nibs
Chocolate dipped Coffee beans
Instructions
Blend all of the mocha cashew base ingredients in a food processor until they stick together and the oils from the almonds start to be released.
Push the coffee cheesecake base into tin around 8″.
Melt the coconut butter in a bain-marie.
Add all of the mocha cashew filling ingredients to a high-speed blender and blend on high for 2-3 mins until smooth.
Pour the filling over the base and chill in the fridge for a few hours or one hour in the freezer.
Sprinkle on the cacao/coffee beans, store in the fridge and enjoy within 3 days.
Recommended Products
Links maybe affiliated, meaning I earn a commission from purchases but at no extra cost to yourself.
Nutrition Information
Yield
12
Serving Size
1
Amount Per Serving
Calories

286
Total Fat

16g
Saturated Fat

3g
Trans Fat

0g
Unsaturated Fat

12g
Cholesterol

0mg
Sodium

272mg
Carbohydrates

32g
Fiber

5g
Sugar

19g
Protein

5g
What is Coconut Butter?
Coconut butter is the blocks of coconut that many health food shops sell. The brand I buy is raw and organic. It's similar to coconut oil but it's made from creaming the whole coconut and no fibre is extracted.
This means it's not totally smooth but it works very well in raw vegan cheesecakes and is cheaper than coconut oil.
You can either buy coconut butter or make your own coconut butter at home.
If you can't get coconut butter then coconut oil or cacao butter work just as well.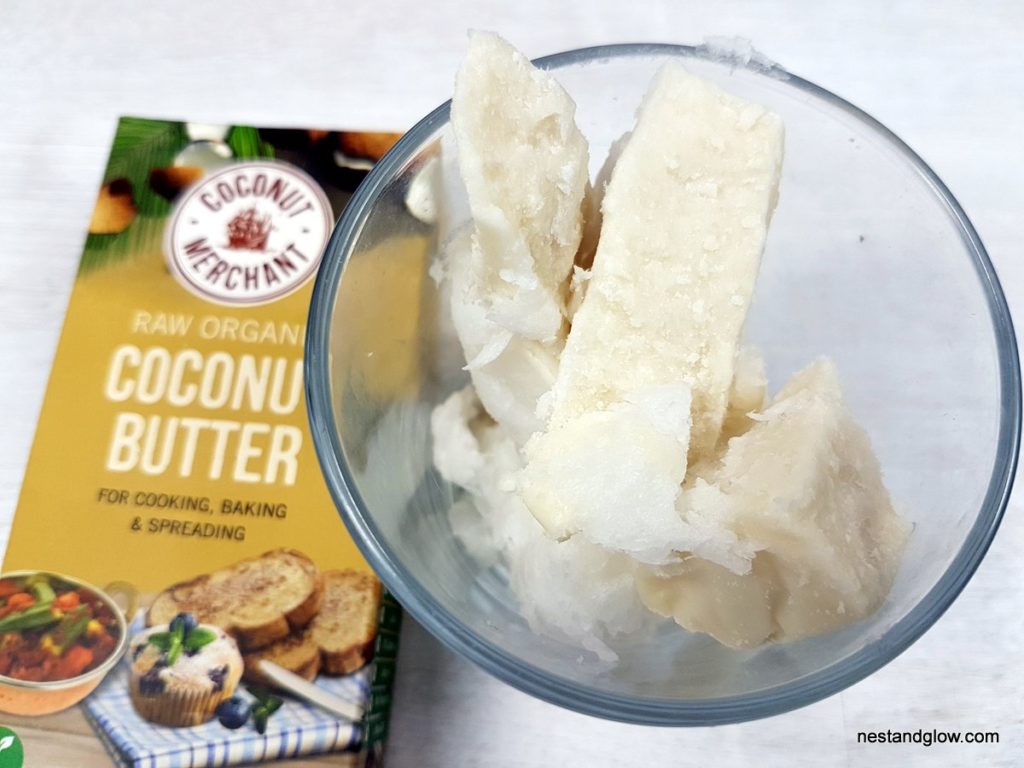 This is called a mocha cake as it's chocolate and coffee with a similar flavour to a Caffe mocha. It's named after Mocha, Yemen the port city that was important for the coffee trade.