This Nutella Chocolate Hazelnut Fudge has the taste of Nutella but is made from pure natural ingredients. It's vegan, refined sugar free and made from whole foods.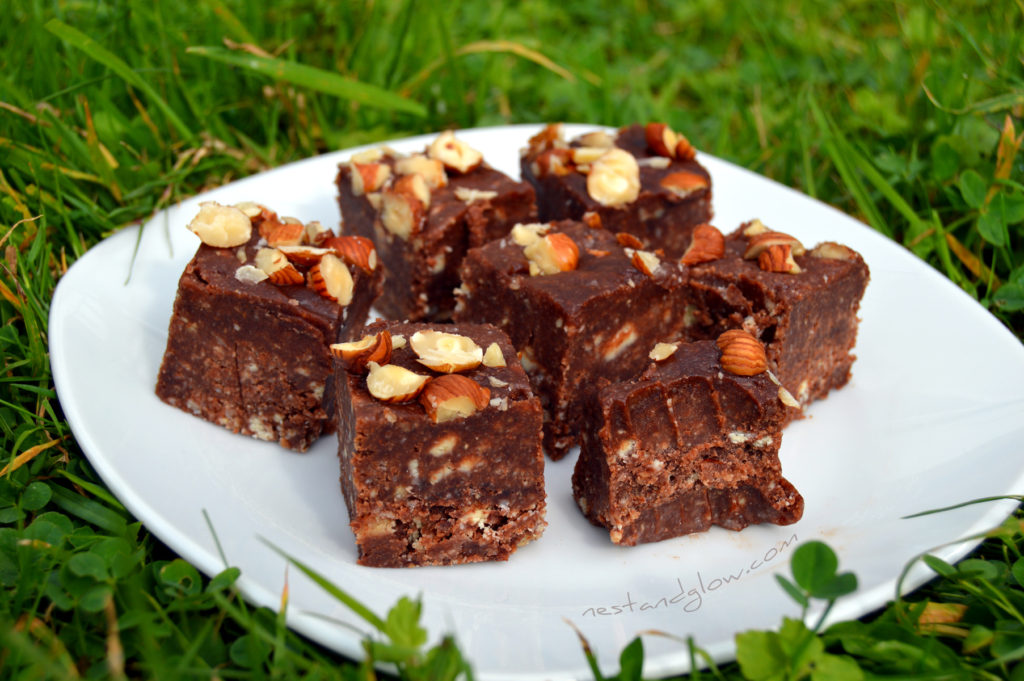 A healthy fudge full of raw fats that are great for overall health and high in plant protein from nuts. The creaminess of the cashews help to give a milk chocolate taste to this dairy-free recipe.
The Nutella is just in the name as this is chocolate hazelnut fudge so has a similar taste to the popular spread. It contains no Nutella and instead is loaded with heart healthy fats and vitamins.
Nest and Glow is a plant based site so all of my healthy recipes are free of refined sugar, palm and other unhealthy oils and dairy-free.
Cashews in this dairy free fudge add sweetness and reduce the amount of a sweetener needed in this healthy fudge. It takes a few minutes to make this fudge then just pop in the fridge to set.
Nutella Chocolate Hazelnut Fudge Video Recipe
I use creamed coconut in the fudge but from previous recipes I know this is unavailable or called something else in many countries. I've got my own recipe to make your own creamed coconut / coconut butter from pure coconut.
Creamed coconut / coconut butter is the whole coconut with all the fibre churned into a solid block that can be melted into a liquid. In the UK it is called creamed coconut or coconut butter and sold as solid block.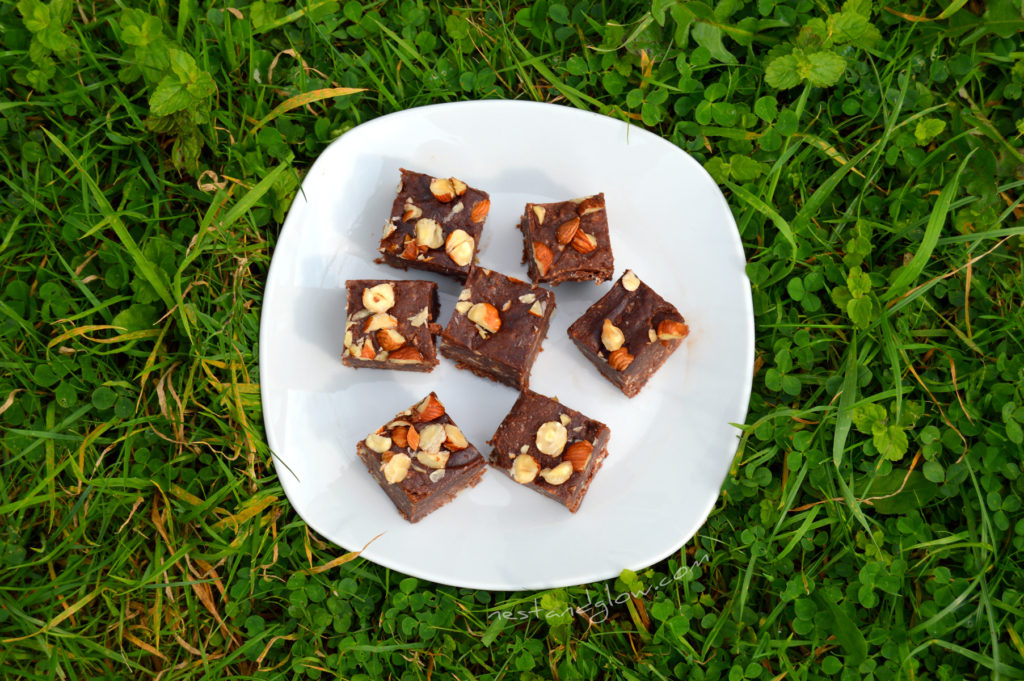 You can buy a raw block of coconut butter in health food shops. If you can't get blocks of creamed coconut then coconut or cacao oil work well in place. Do not use the cream from the top of a can of coconut milk as it won't set.
For this plant based fudge you can either use raw cacao or normal cocoa. Both are nutritious and full of antioxidants but it depends on your budget. More on the difference between cacao and cocoa.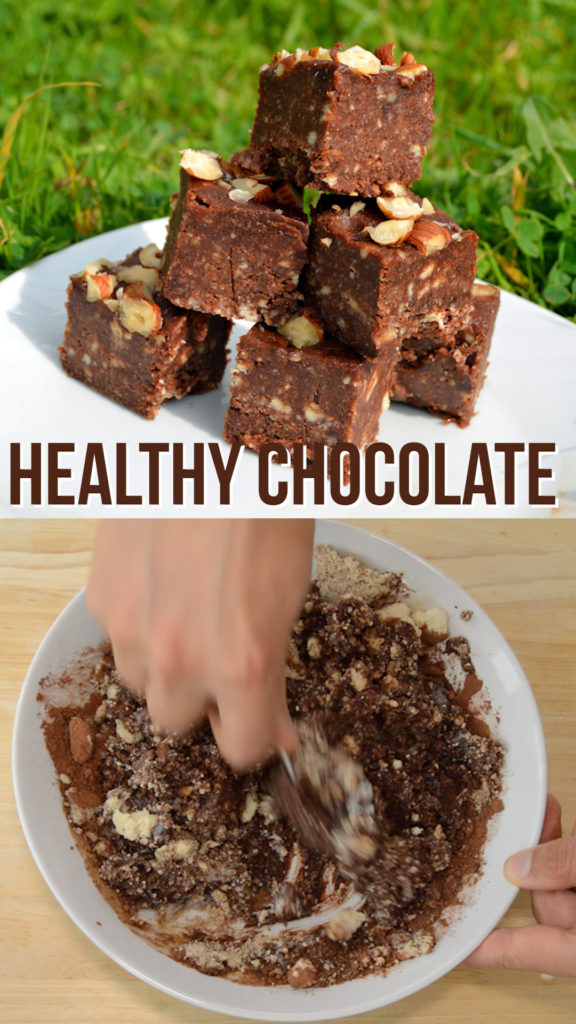 Yield: 16 fudge squares
Nutella Chocolate Hazelnut Fudge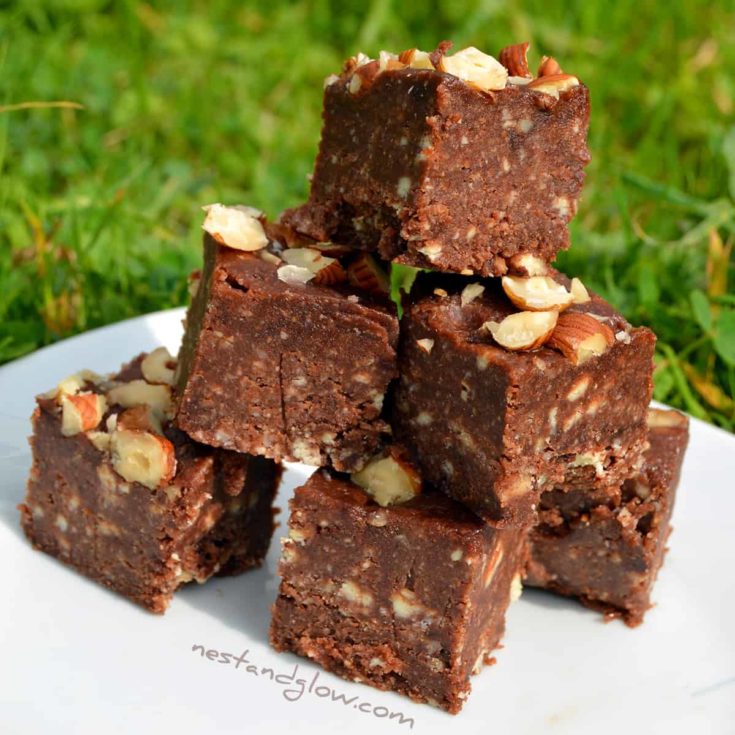 Nutella Chocolate Hazelnut Fudge has the taste of nutella but is made from pure natural ingredients. It's vegan, refined sugar free and made from wholefoods. A healthy fudge full of raw fats that are great for overall health and plant protein from hazelnuts and cashews.
Additional Time
25 minutes
Ingredients
1 cup / 150g Cashew nuts
1 cup / 150g Hazelnuts
1 tbsp chopped Hazelnuts for decoration
4 tbsp Cocoa powder
1 tsp Vanilla extract
4-6 tbsp Maple syrup / date syrup / any sweetener
½ cup / 100ml Coconut butter / creamed coconut melted
Instructions
Using a double boiler / bain-marie melt the coconut butter/ creamed coconut.
Grind the cashew nuts into a fine powder using a coffee grinder or blender with a small jug like a bullet.
The nuts should just be starting to stick and release their oils after blending for a minute.
Grind the hazelnuts into a coarse powder, you can grind to fine powder but i prefer chunks of hazelnuts in the fudge.
Mix together the ground nuts, cocoa powder, vanilla, melted coconut and sweetener. I usually use 4 tbsp of maple syrup, but you might like to add more if you want a sweeter chocolate fudge.
Pour this mixture out into a square dish about 6″ squared. Spread out and smooth the top with a spatula. No need to grease as the fudge has enough natural fats.
Sprinkle with 1 tbsp of chopped hazelnuts and push these into the chocolate hazelnut fudge.
Place fudge in the fridge for 30 mins to set.
Remove your vegan fudge from the fridge and run a knife around the outside. Then you should be able to pull the fudge out and put onto a flat surface.
Cut into 16 squares and enjoy immediately. Stored in the fridge the chocolate fudge should last for several weeks, but I wouldn't know as mine is lucky to last a few days!
Recommended Products
Links maybe affiliated, meaning I earn a commission from purchases but at no extra cost to yourself.
Nutrition Information
Yield
16
Serving Size
1
Amount Per Serving
Calories

212
Total Fat

11g
Saturated Fat

2g
Trans Fat

0g
Unsaturated Fat

9g
Cholesterol

0mg
Sodium

70mg
Carbohydrates

27g
Fiber

2g
Sugar

20g
Protein

3g
See more healthy fudge recipes.
If you like this recipe check out my dairy-free chocolate hazelnut mousse recipe.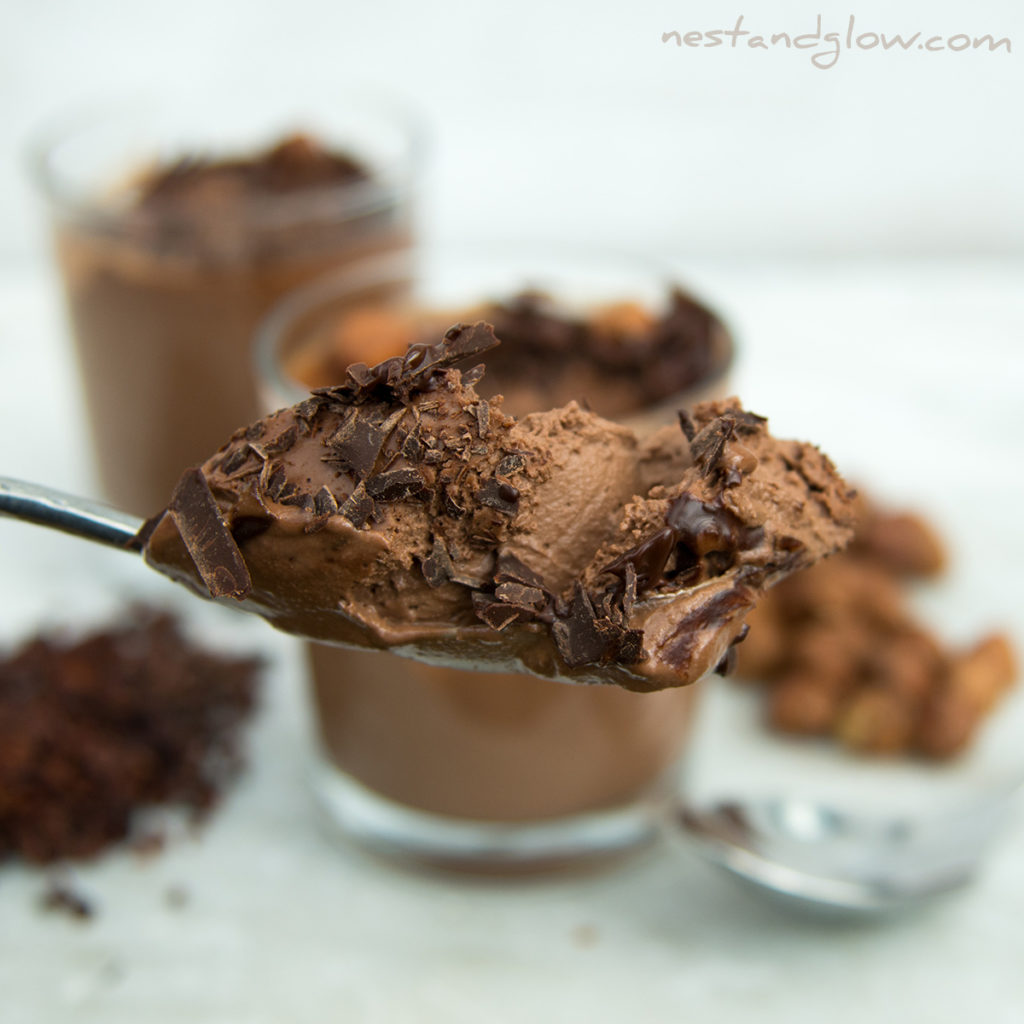 Hazelnut trees are from the temperate Northern Hemisphere and did you know that 75% of the world's crop is grown in Turkey.