A selection of healthy plant based recipes that are either green or a rainbow. All recipes are free of eggs, flour, gluten, butter, refined sugar and other unhealthy ingredients. Loaded with nutrition and goodness.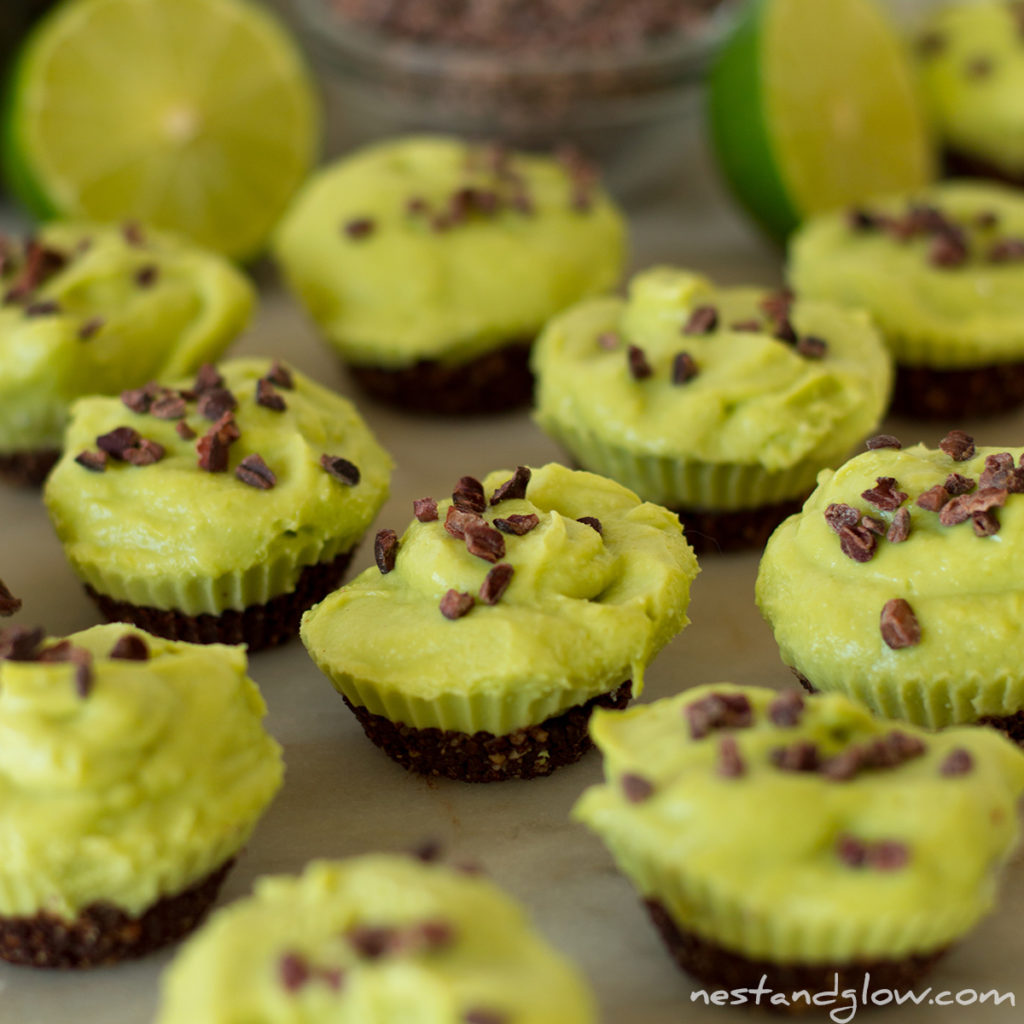 I love that in this healthy dairy free cheesecakes the avocado is celebrated in all its green glory rather than hidden. You really don't taste the avocado – unless you know it's there.
Great as little cheesecake bites or one big one. I tend to make little ones and keep them in the freezer to defrost individually.
Cacao nibs and creamy avocado work so well together for these chocolate avocado lime cheesecakes.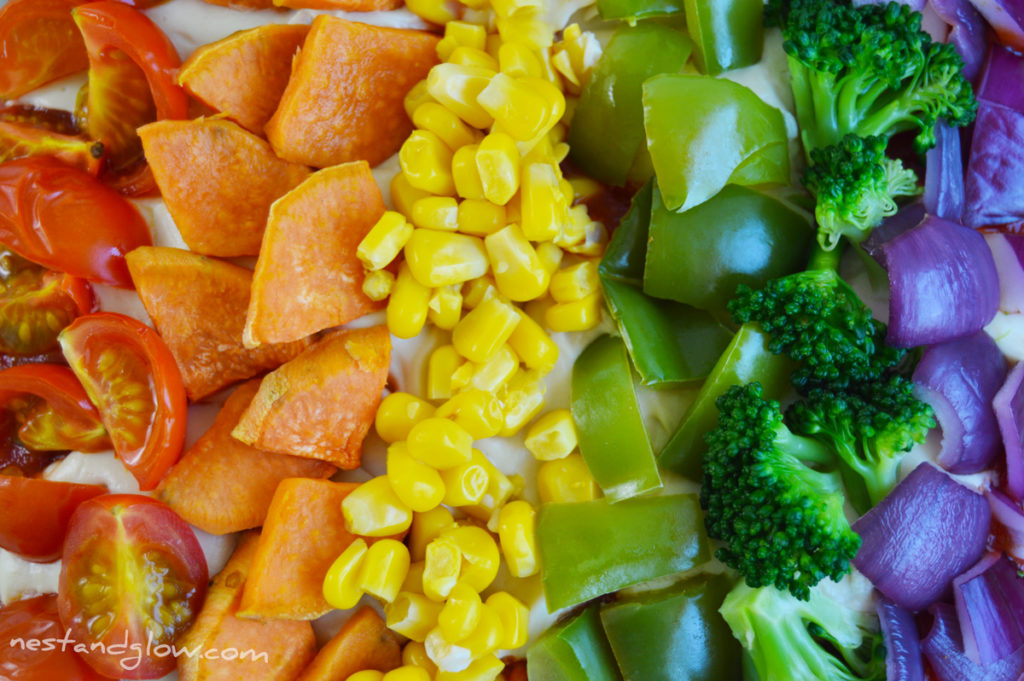 This colourful pizza was my attempt to show a rainbow of natural foods without any bottles or dyes in view. It's did get a bit messy when trying to cut it but still looks pretty nice.
Get a rainbow of fruit and veg in your diet with this pizza! The crust is naturally gluten free as it's made from quinoa. The cheese is made from cashew nuts and has a stringy texture. Try my rainbow pizza recipe!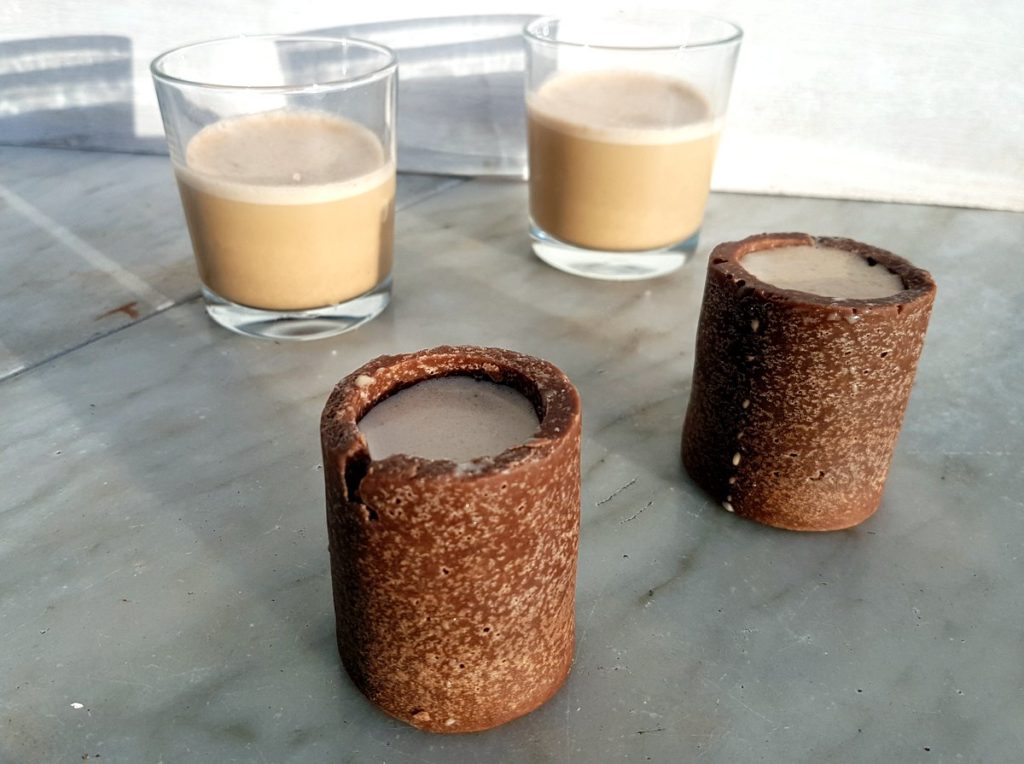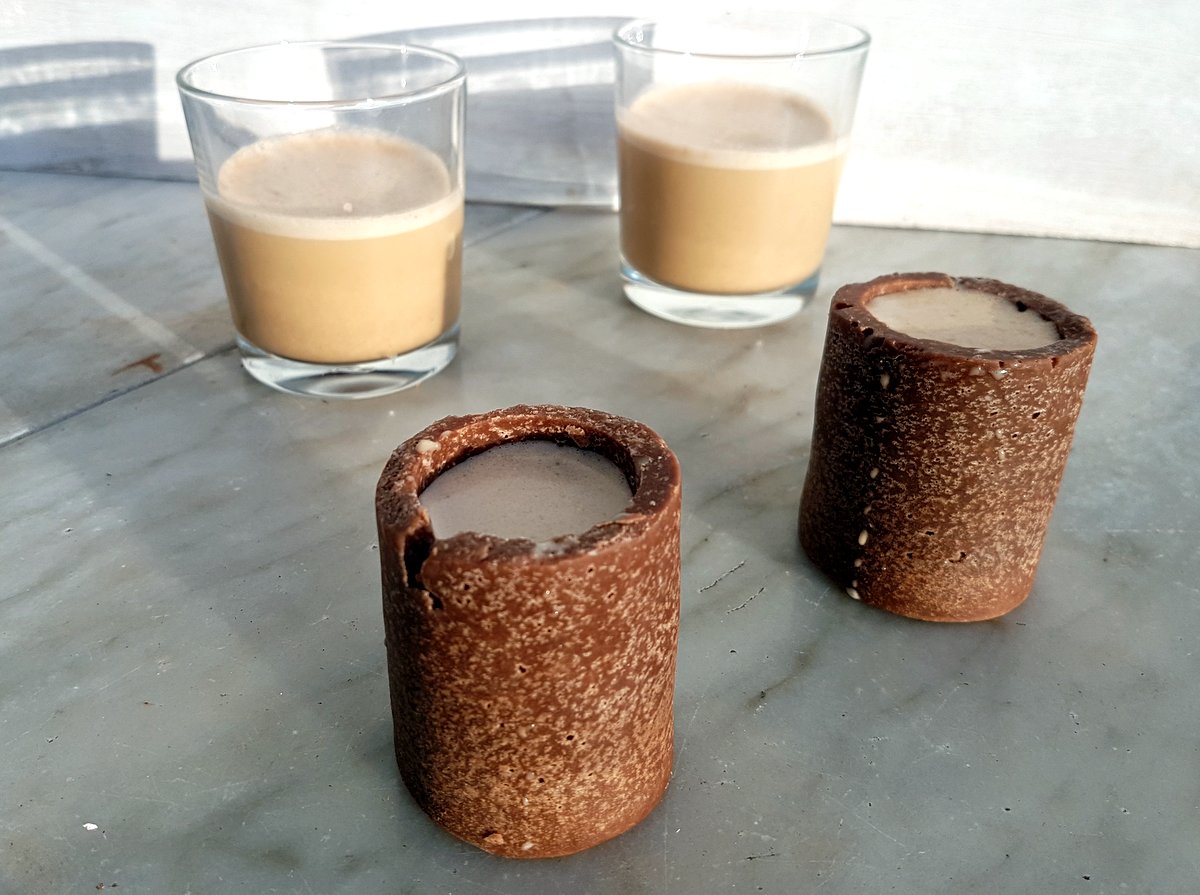 The whisky in this is totally optional. As I'm a plant based healthy site I don't really use alcohol much but a small amount does give a good flavour in some foods.
These shot glasses are made from creamed coconut rather than chocolate so you can actually hold them. The coconut chocolate is still delicious but has a higher melting temperature than cacao butter so it's best eaten melting in your mouth. Try the coconut bailey's recipe.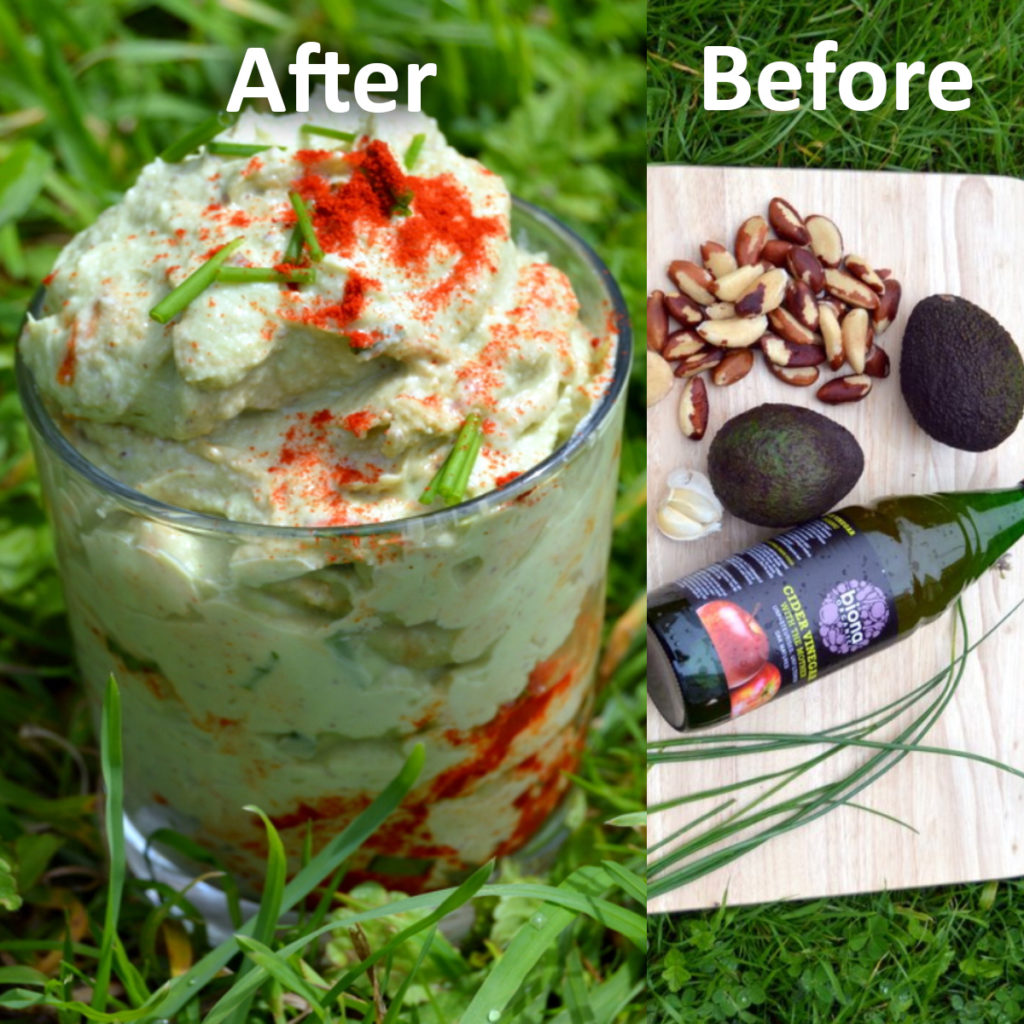 Normal mayo is over half oli and the worst type of refined oil with no nutrients.
This healthy mayo recipe uses brazil nuts and avocados to make a heart healthy alternative with a decent amount of protein.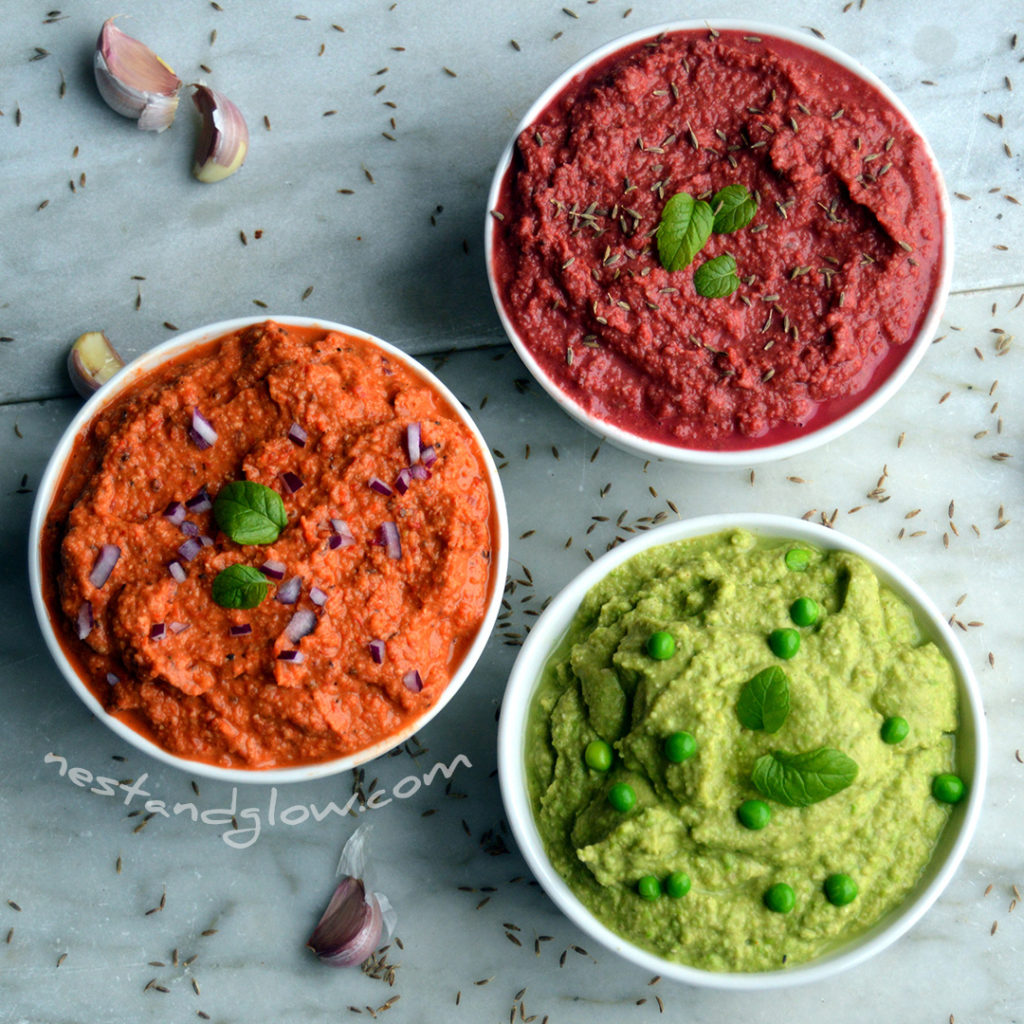 I don't know about you but I love green peas. A bowl of green peas with a pinch of salt is a just the kind of evening snack I love.
This green hummus recipe is a great twist if your bored of grey hummus and the mint gives a refreshing twist.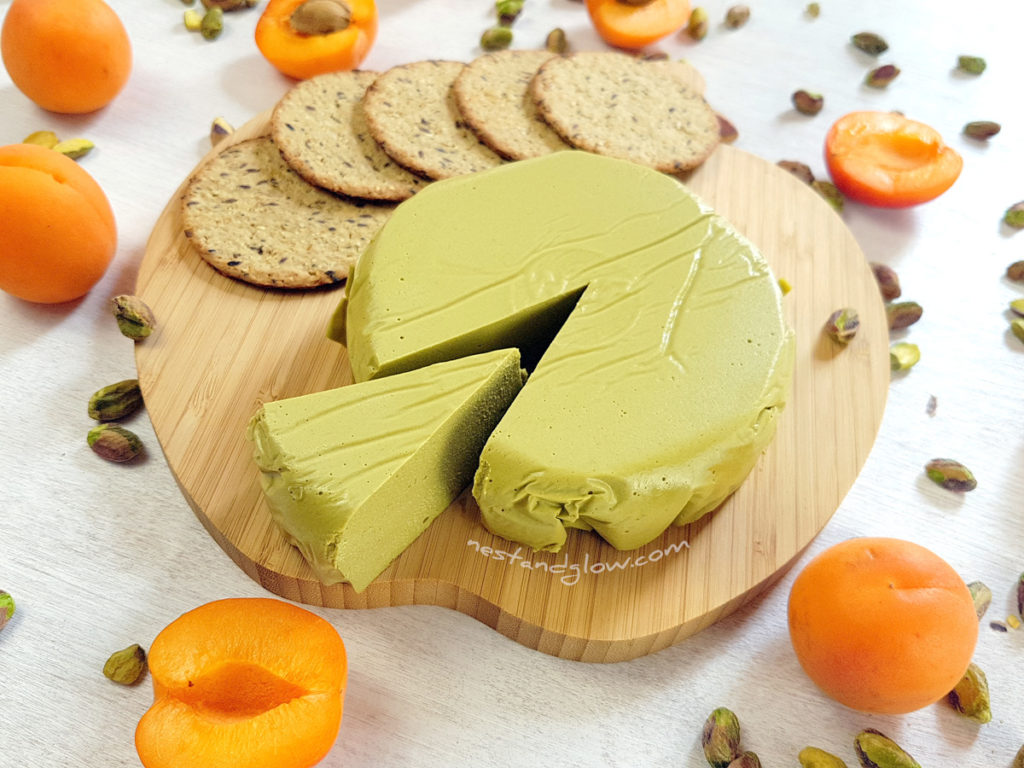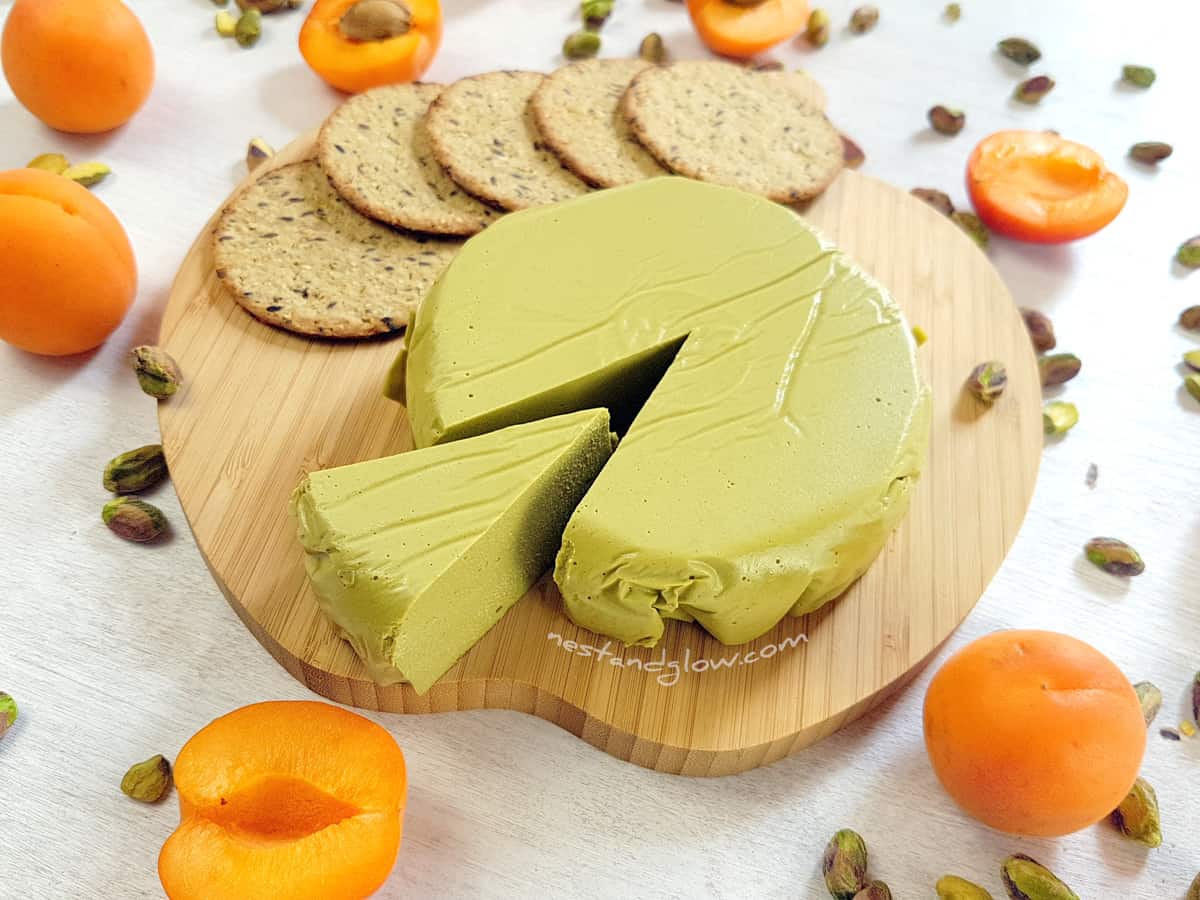 This cheese has a tint of green as it's made from pistachio nuts. It slices, grates and melts!
Free of any added fats or oil – the only fats are from the nuts. Tastes amazing and is great for a vegan cheese platter.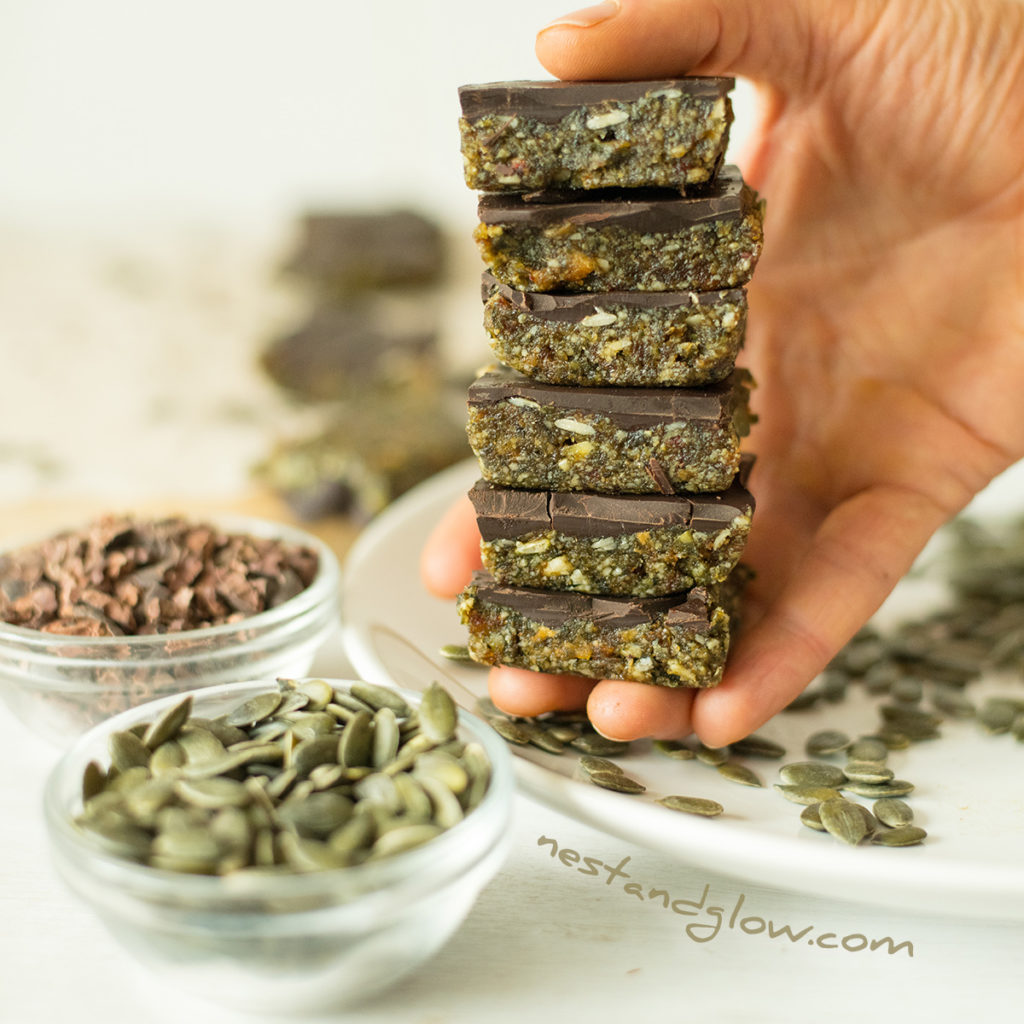 This healthy pumpkin candy recipe is made from 3-ingredients. It's hard to compete with the bright green of dyes, but this pumpkin seed green will still go great in a St Patrick's day spread. Full of nutrition and taste.
Green is also the colour for cerebral palsy and March is cerebral palsy awareness month so a great shoehorn for this collection of recipes.
Let me know what you think of these recipes or any other recipe that you would like to see here!