These healthy quinoa garlic mushrooms are easy to make and full of plant-protein. A great twist on the classic breaded mushrooms but loaded with vitamins, minerals and made without any oil. All healthy whole unrefined ingredients. Perfect as a starter for four or a main for two along with a side salad.
Suitable for a vegan, plant-based, gluten-free, grain-free, nut-free and general whole foods healthy diets. Try these quinoa stuffed mushrooms today and let me know what you think.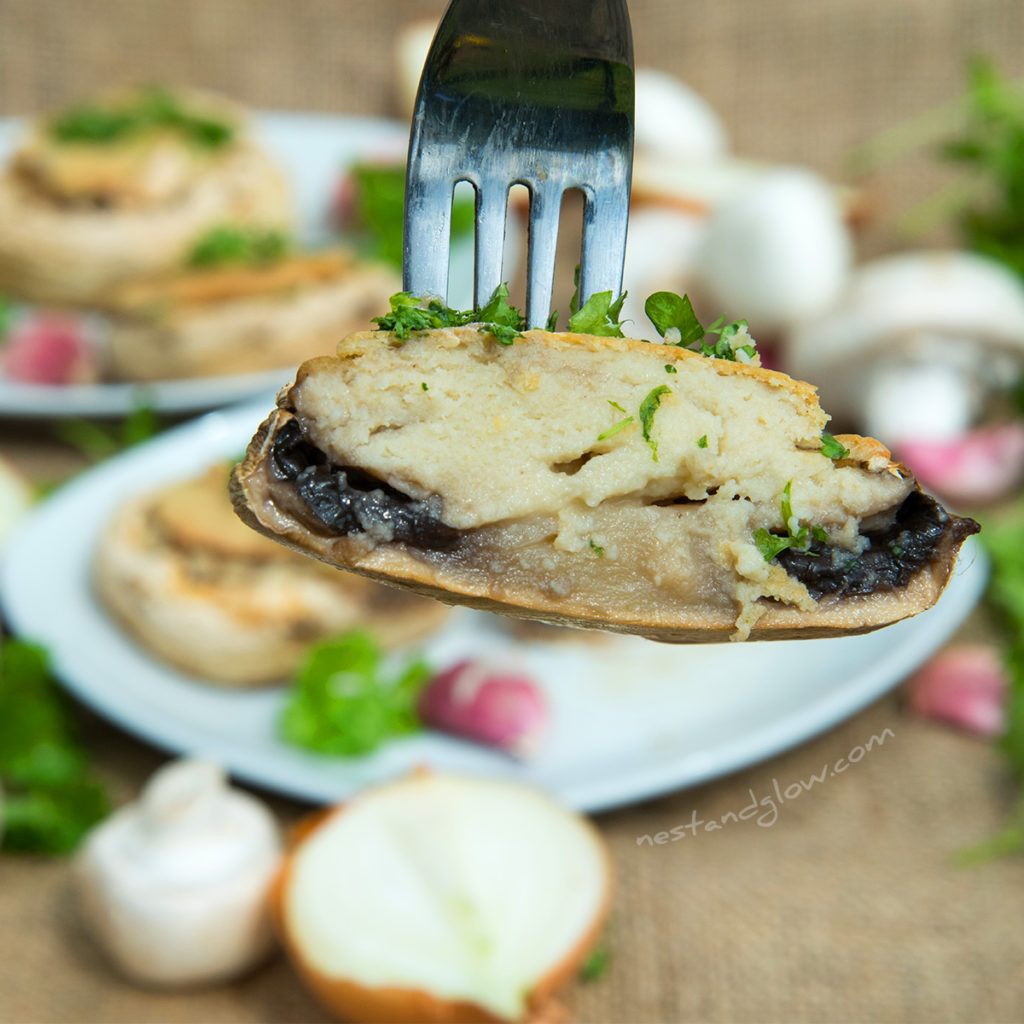 Quinoa Garlic Mushrooms Recipe
Total time:

0h 50m

Yield:

5 large mushrooms

Calories:

110 cal

a mushroom
Ingredients
4-5 large Flat Mushrooms
½ cup / 95g Quinoa
4 Garlic Cloves
1 slice Onion
pinch Salt and Pepper
1/2 cup 120ml Water
1 tbsp Parsley, chopped
Method
Soak the quinoa in water overnight or for at least an hour.
Preheat oven to 375f / 190c
Drain and rinse the quinoa.
Add everything apart from the parsley to a small blender.
Blend for 2-3 mins until all the quinoa is broken up. You can hear when no whole quinoa is left.
Trim the mushroom stems to be as flat as possible.
Pour the quinoa garlic mixture into the mushrooms.
Bake for 30-40 mins until the top of the quinoa goes golden.
Sprinkle with chopped parsley and enjoy within 3 days. Also tastes great cold the next day.
Equipment: Oven, small powerful blender
Quinoa Garlic Mushrooms Video
View no music Quinoa Garlic Mushrooms video recipe.
This recipe is garlic heavy with 4 cloves but they are garlic mushrooms! I like that they have a strong garlic flavour but add less for just a hint of garlic.
Quinoa baked in these has a great texture – crispy on top with a fluffy middle. Not to mention it's high in plant-protein and contains all the essential amino acids. The addition of quinoa helps to make this a very filling main with a couple of them and a side salad.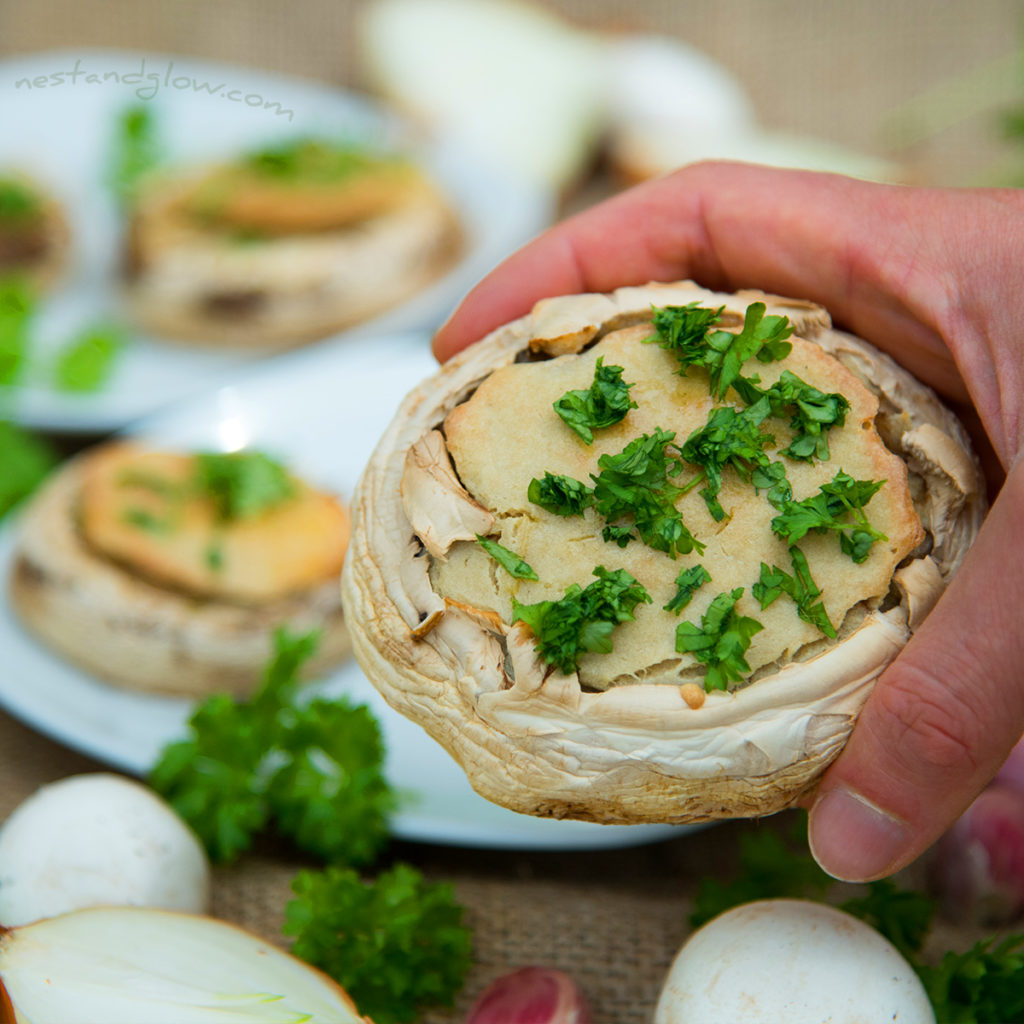 As they are quite big and filling the serving size as a side is just the one. I don't use any baking soda/powder in this as it really doesn't need it – watch the video to see how this puffs up without a leavening agent.
Quinoa here is sprouted making it easier to digest and so it cooks well in the oven without any boiling. This sprouting / activating makes quinoa suitable for a paleo diet according to several experts however this is disputed by some.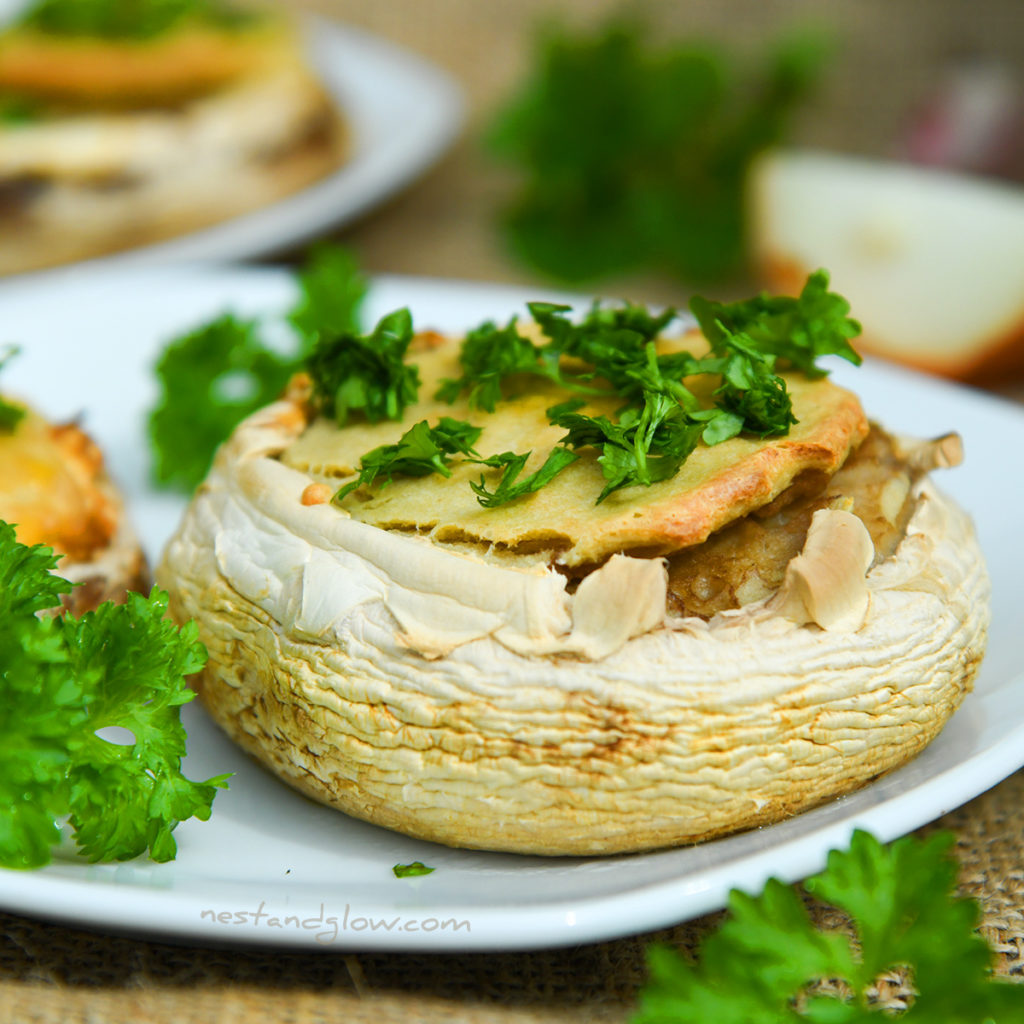 Make sure to blend until all whole quinoa is broken up. I find this works really well in a small bullet/jug /ninja blender even when its just 600w. If it isn't blended enough you will get hard bits of quinoa and it's not pleasant to eat.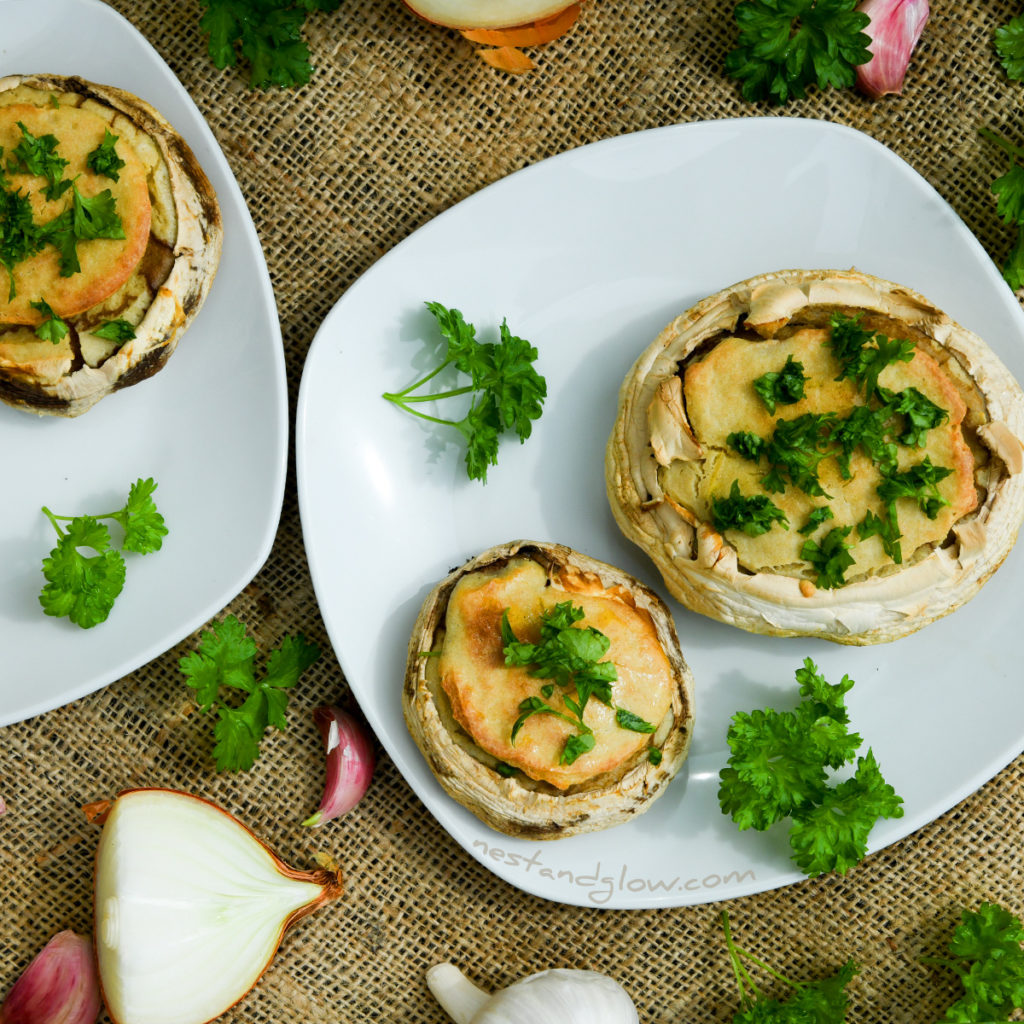 Perfect Topped With Cashew Cheese
I'm keeping this recipe simple to appeal to all and make it easy to add your favourite ingredients. However this also works very well topped with some Smoked Cashew Cheese or a squeeze of lemon juice. Also if you're not opposed to oil then a tablespoon of olive oil in the quinoa garlic batter gives a crispier texture. I always cook without oil for health reasons.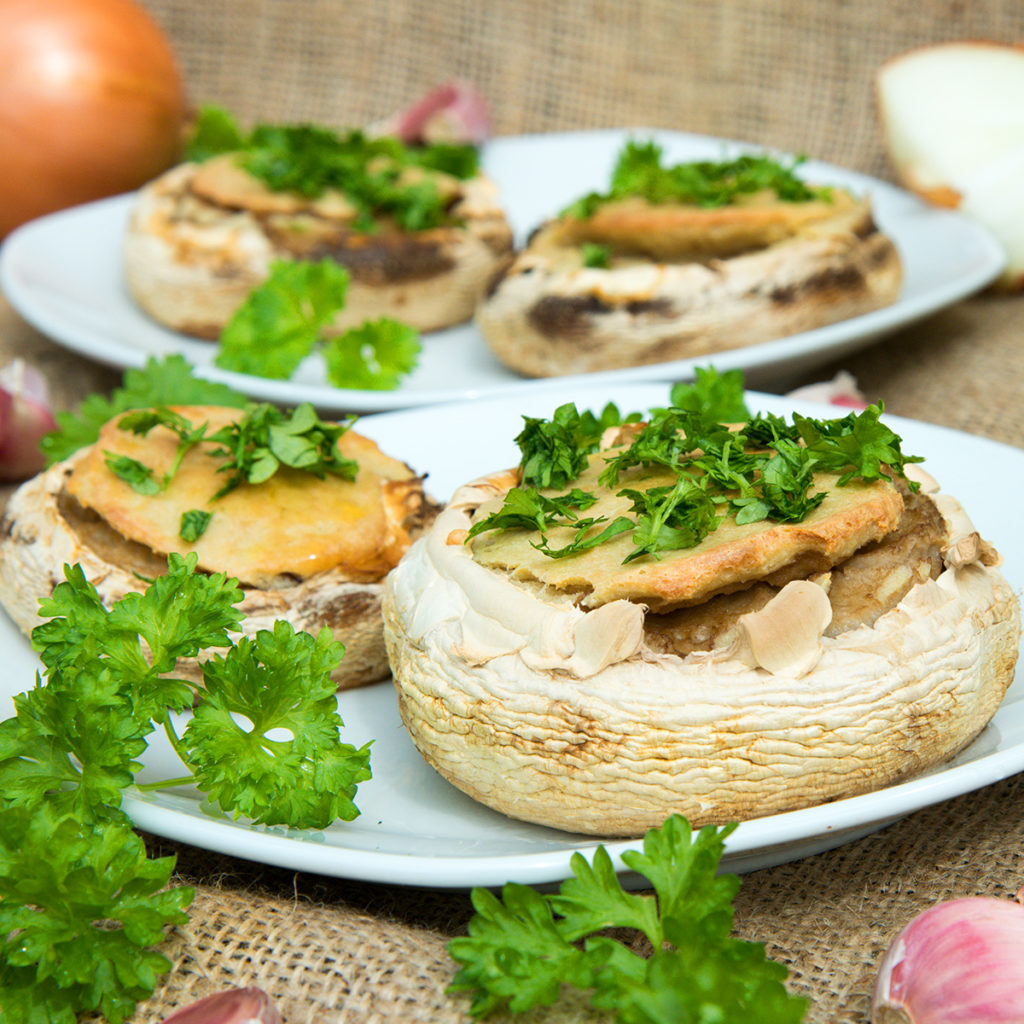 Pick large mushrooms with a deep base and tall sides to make these.
These are topped with parsley here as I like to have a bit of green with every meal just to add colour and nutrients. However I know many don't like parsley and you can replace with basil, coriander or leave out.