The world can gloomy but these heartwarming animal stories will cheer anyone up. Dogs helping to prevent the extinction of cheetahs and "unadoptable" cats finding the perfect home. Cheer yourself up with some inspiring real life stories.
Mall Turned into Homeless Dog Shelter in Extreme Cold Weather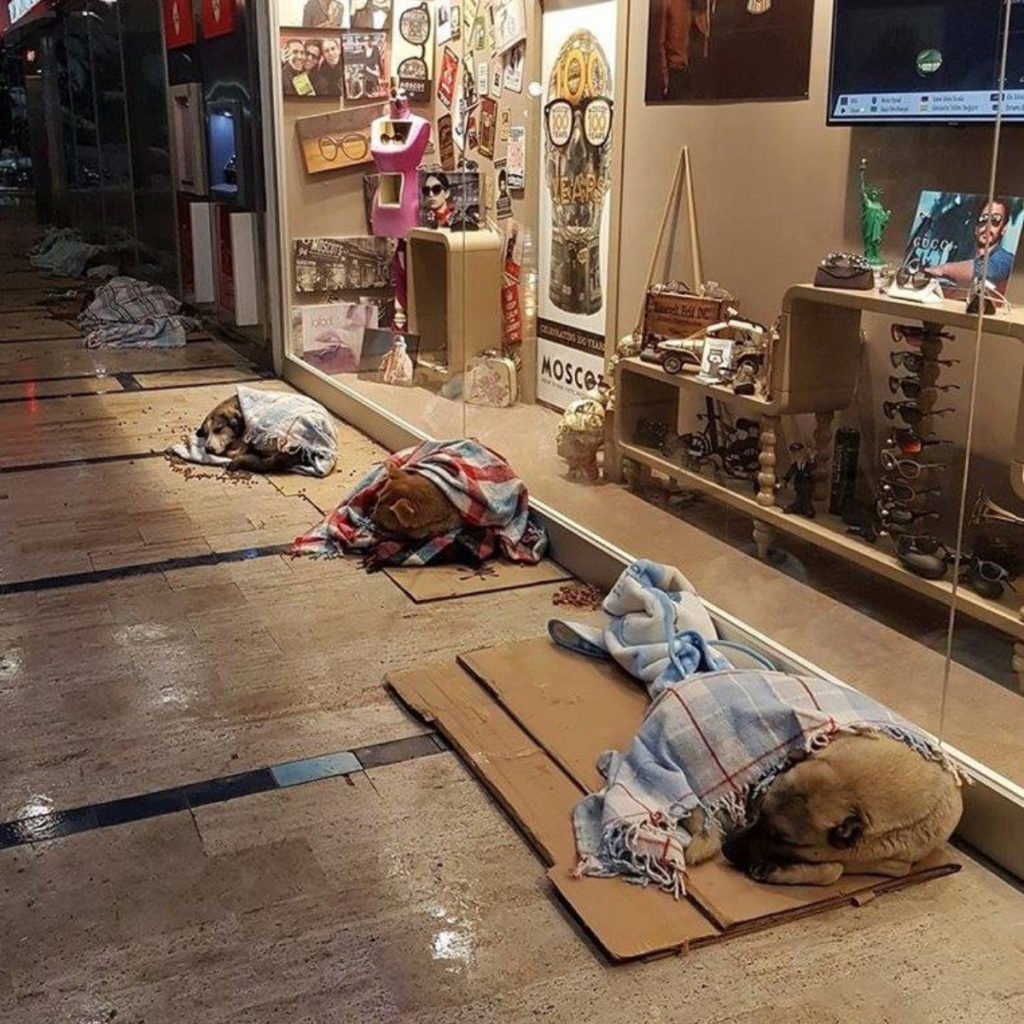 During a snowstorm in Istanbul, this mall transformed into a dog shelter to protect homeless animals from the bitterly cold weather. Local volunteers helped by providing warm blankets and plenty of food to ensure the dogs had a comfortable night.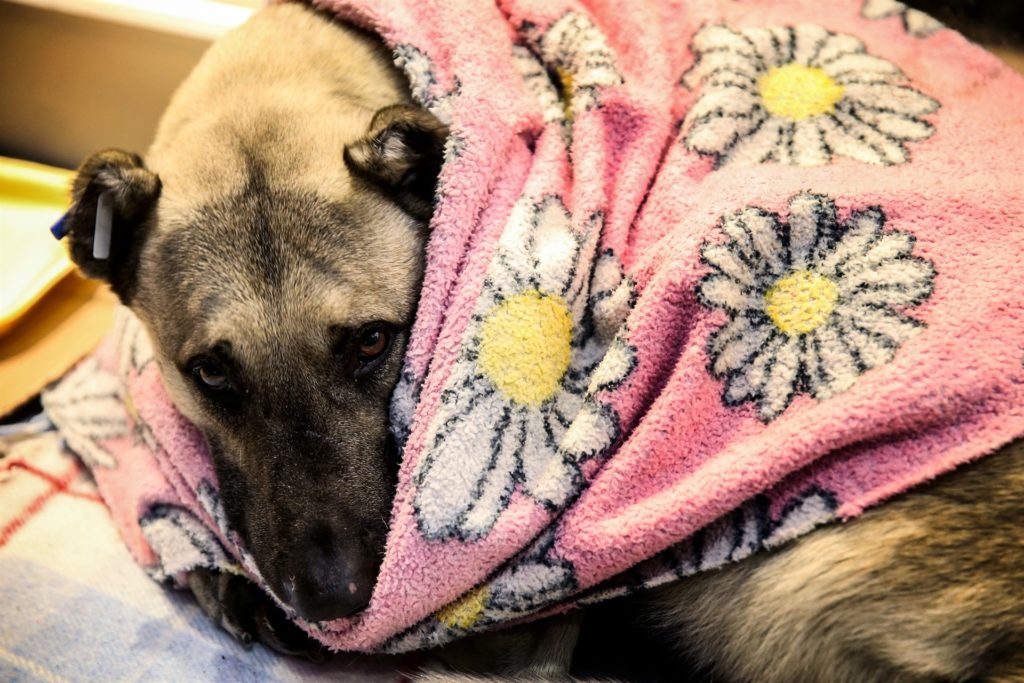 A volunteer told CNN Turk that seeing street animals searching for somewhere warm was heartbreaking. Another heard of the campaign and said: "All of us can do so much good if we help together."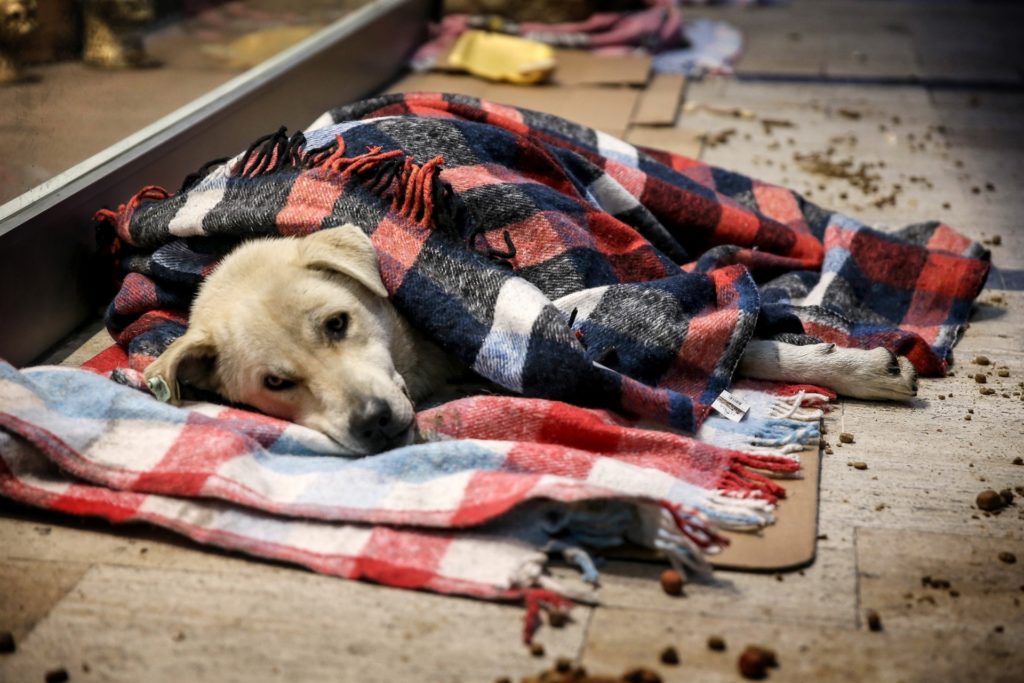 Source balikadam
Genius Pool Escape Ramp is Saving Critters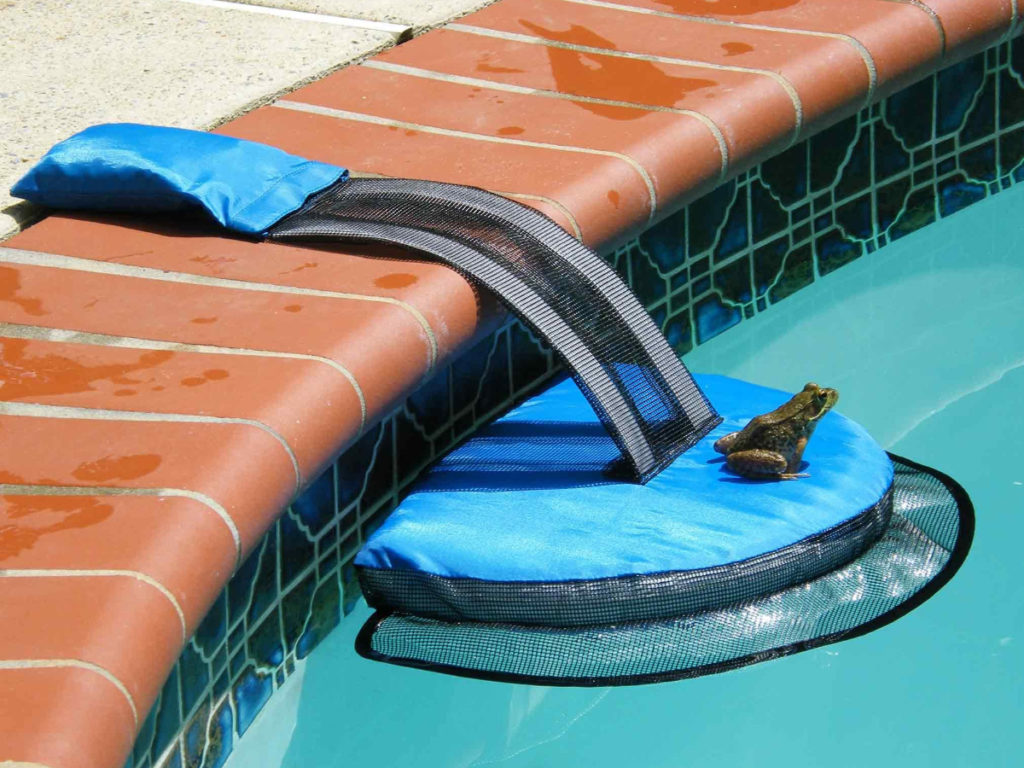 Pools and steep ledges be a lethal trap for wildlife. Biologist Rich Mason heard friends talking about over 50 frogs dying in their pool and decided there must be an answer. After testing a few iterations of a life raft and ramp combination the FrogLog was born.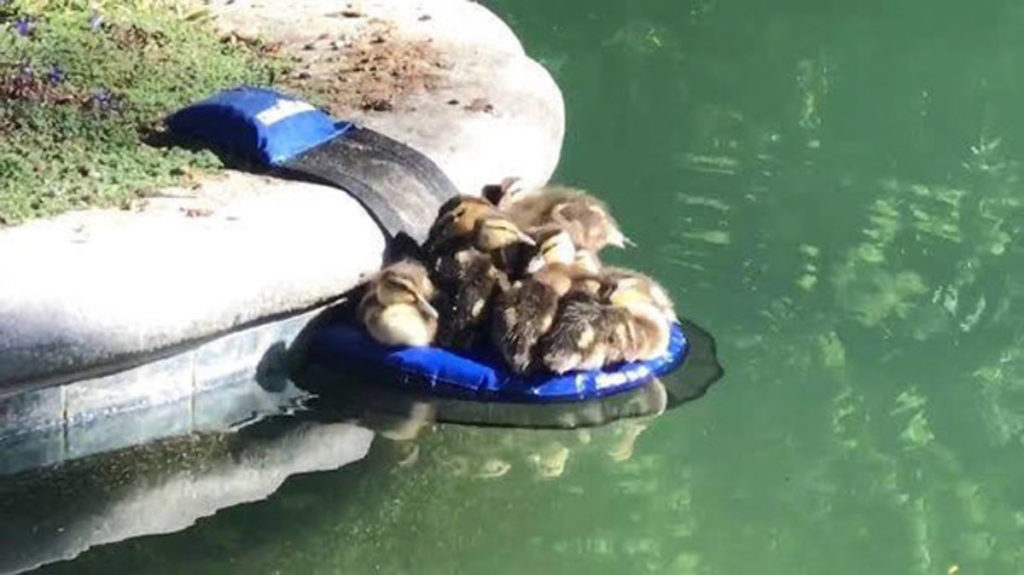 The FrogLog floats on the surface and has a ramp to help small wildlife make a hasty exit from a pool. The device has very positive reviews and is saving countless animals. This clever invention isn't just for frogs; it also saves birds, mice, snakes and lizards.
source Amazon
Emotional Support Dogs are Helping Save Cheetahs from Extinction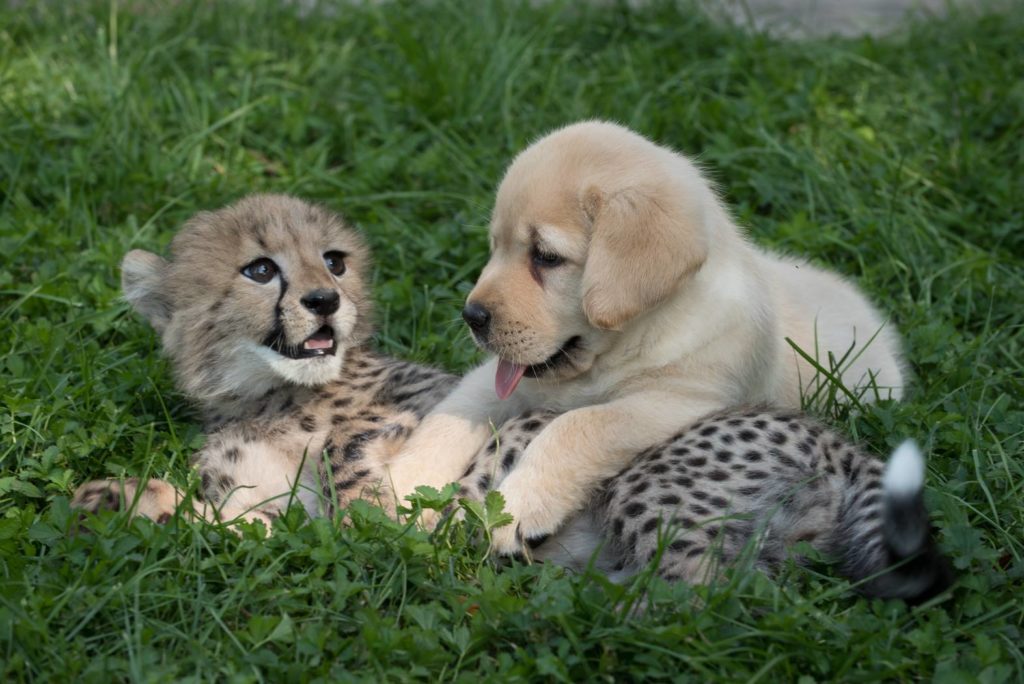 Majestic cheetahs are the fasted animal on land but they instinctively suffer from anxiety. Resulting in struggling to socialise with other cheetahs and mate. The surprising solution to help prevent extinction is to pair each cheetah with an emotional support dog.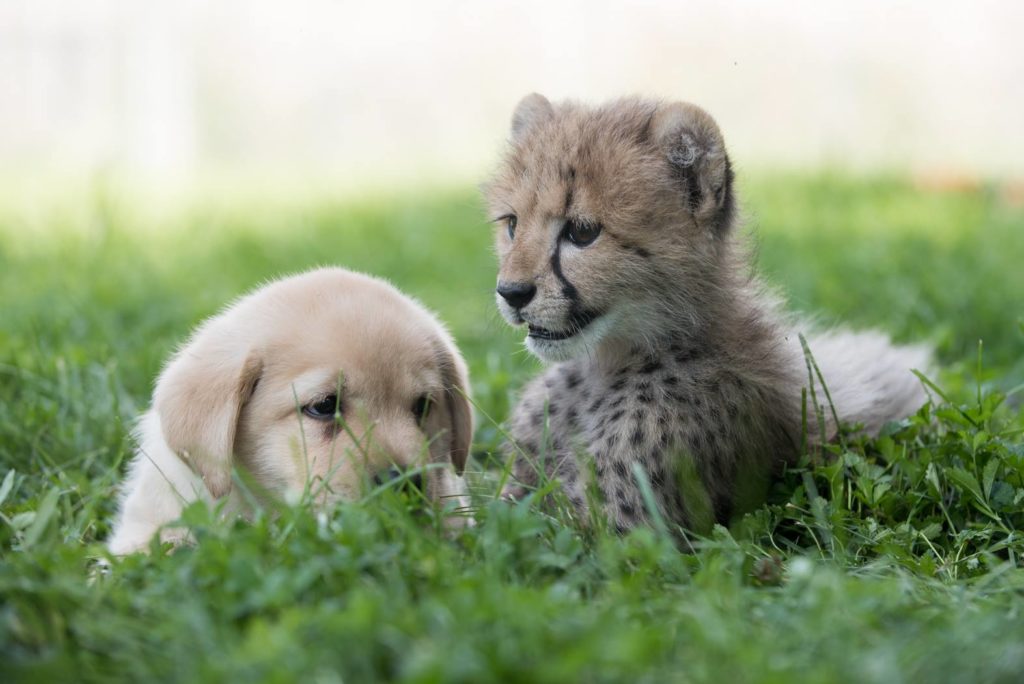 Dominant dogs are very beneficial as when paired with cheetahs they help the cats learn to relax and be confident. "It's about getting them to read that calm, happy-go-lucky vibe from the dog" explains experts from the San Diego Zoo Safari Park. Establishing a bond is slow as cheetahs are instinctively uneasy. However once they're emotionally connected they spend almost all of their time together, only separated for eating.
Video Labrador Retrievers with Cheetahs
Images from Columbus Zoo
Rescued Dog Shares it's Blanket with a Stray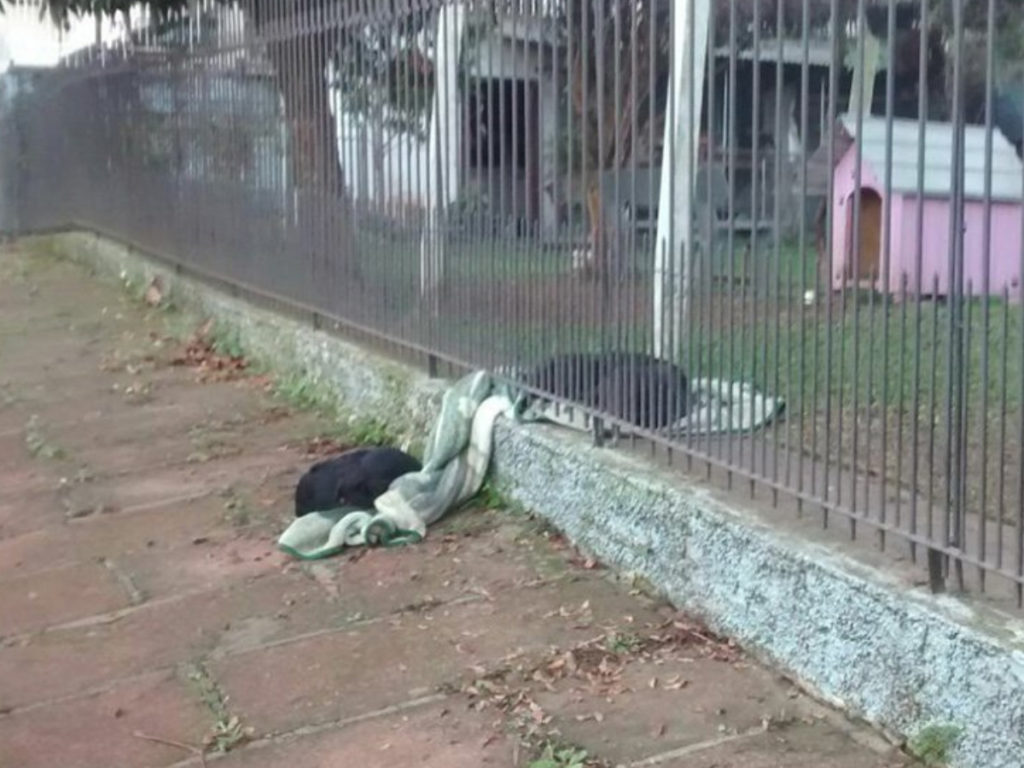 Lana the puppy used to live on the streets in Brazil until being rescued and adopted by Suelen Schaumloeffel. During a chilly (for Brazil) spell Lana was given a thick blanket to make sure she was snug and warm. The next morning the blanket was half under a fence.
Lana had dragged the blanket to the dividing fence and push half of it under to share with a stray. Despite now having a comfortable home the compassionate dog hasn't forgotten how difficult it is to be homeless. Many people could learn a lesson or two from Lana about empathy.
Photo from Suelen Schaumloeffel
"Unadoptable" Cats Flourishing as Natural Pest Control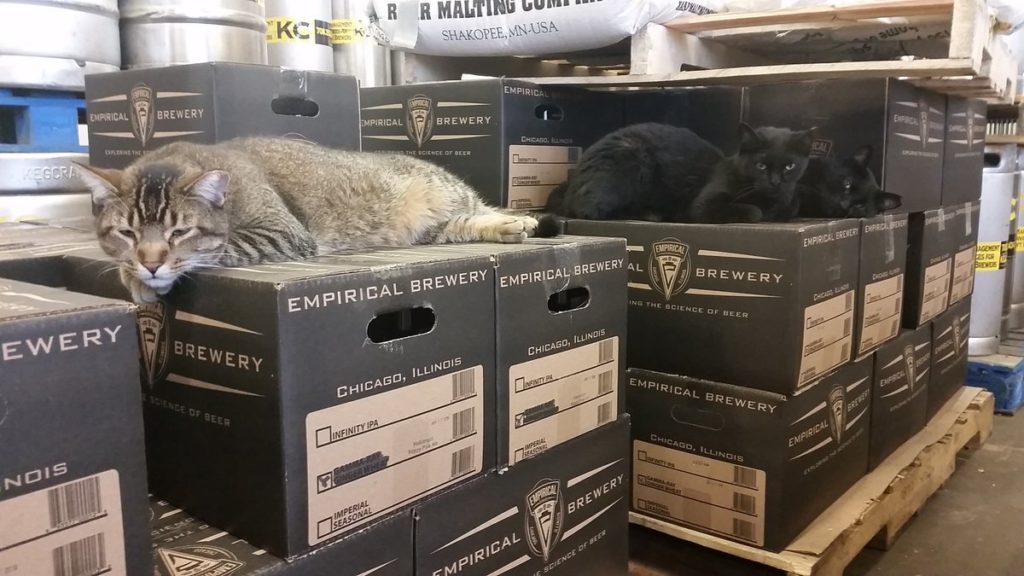 Pest control normally involves toxic chemicals that harm other animals and the environment. One cat shelter is offering an old-fashioned and green solution to rodent problems that benefits all.
At Empirical Brewing, rats had been munching tiny holes in bags of grain resulting in the whole bag spoilt. A local shelter is offering cats that they can't re-home to businesses that need rodent control.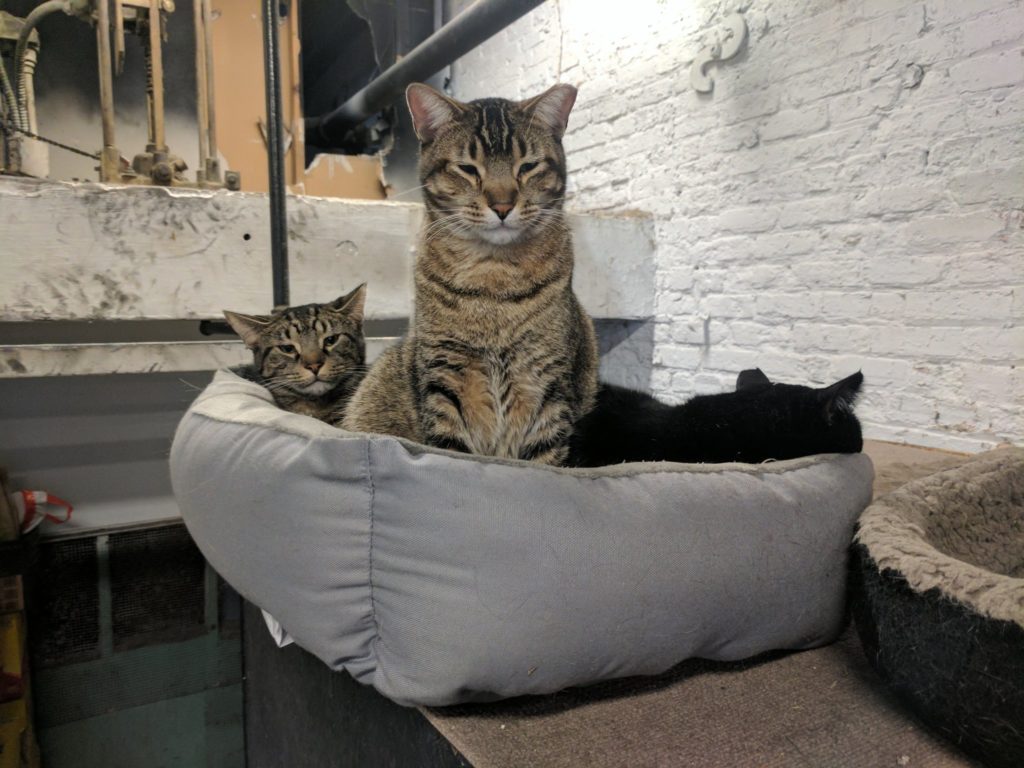 The cats get to roam around warehouses naturally controlling the rats, workers benefit from sharing their space with the felines and there's less spoilage. Resulting in an arrangement that benefits all.
This programme is run by the Tree House of Cats who have gone from being unable to home cats to having a waitlist. There's no such thing as unwanted, some are just waiting for a purpose to flourish.
Images from Venkman the Cat
Hummingbird Becomes Inseparable from the Dog Who Saved Her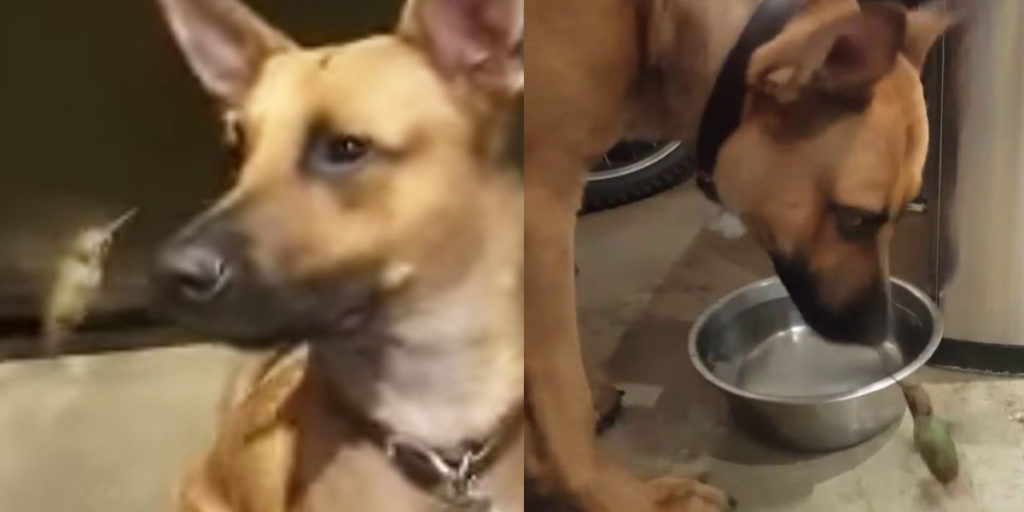 Rex the German Shepard grew up on the streets and was aggressive until he was adopted into a loving home. He reciprocated this love to rescue a baby hummingbird that now won't leave his side.
The baby hummingbird had fallen from a nest and was covered in dirt and insects. Ed Gernon who adopted the dog assumed the bird was dead but Rex was adamant not to move. Eventually, Gernon noticed that the bird was still alive and nursed back to health with nectar. Even teaching her to fly by using a fan.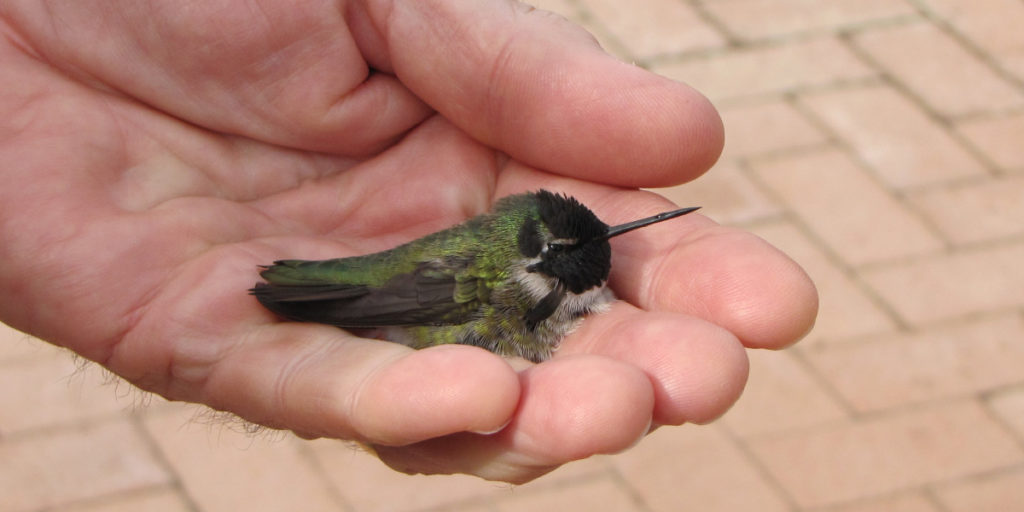 Hummer the hummingbird is in perfect health a year later. However even with the windows open she doesn't want to leave the dog who saved her. Birds often build strong relationships with animals that save them. The bird has a YouTube channel that even shows her bathing in the dog's water bowl.
Video Hummingbird Baths in Dogs Water Bowl
Owl Hugs Her Rescuer After Missing Him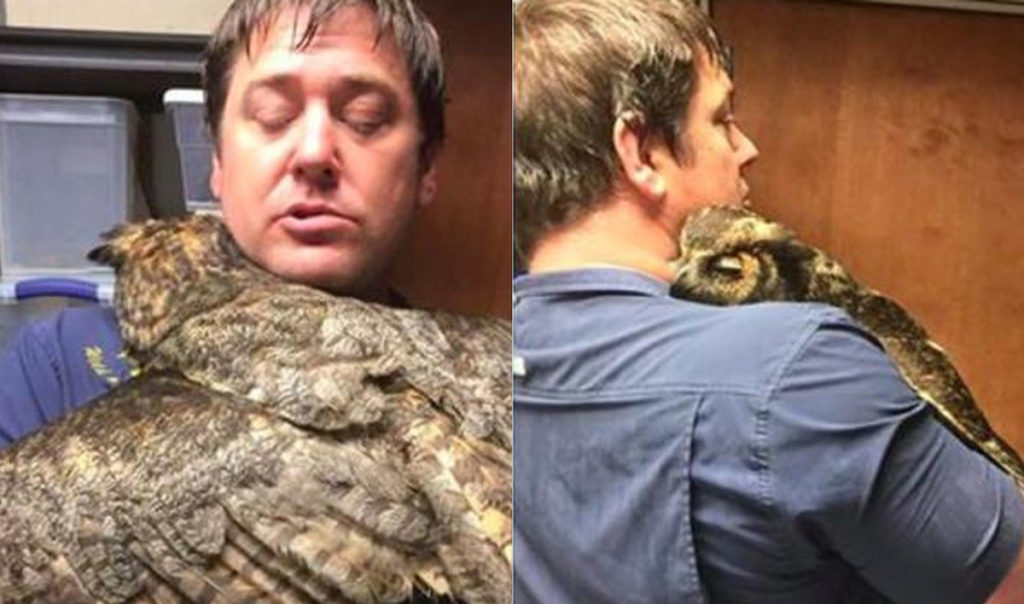 GiGi the great horned owl had a serious car accident that left her in a critical condition. She suffered a head injury, chronic inflammation and was riddled with blood parasites.
Doug Pojeky of Wild at Heart Rescue nursed her from the brink of death until she was able to perch and feed herself. After a trip away to visit family, GiGi let Pojeky know just how much she missed him. She hugged him after he returned and wouldn't let go. As the previous story demonstrated many birds from big penguins to little hummingbirds build a strong relationship with their rescuer.
Images from Wild at Heart Rescue
One Man Repopulates a Rare Native Butterfly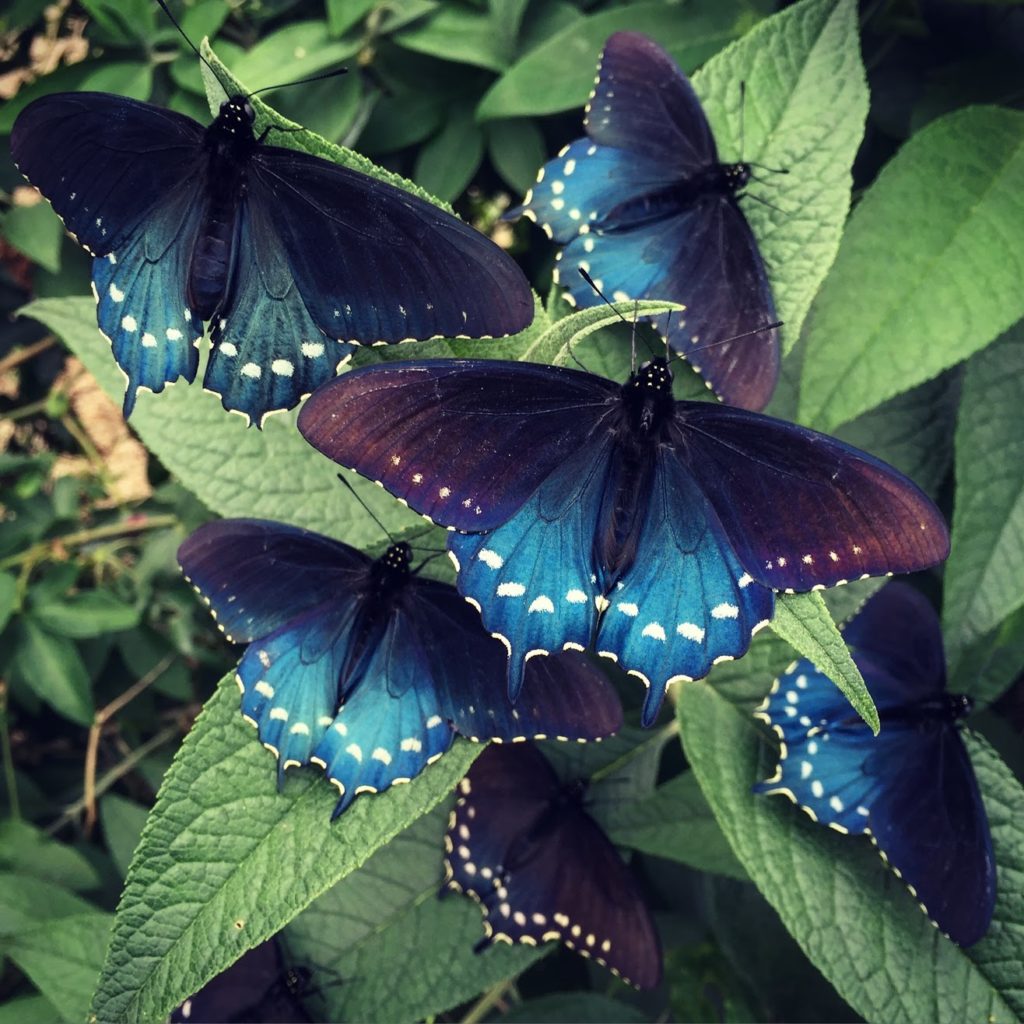 The California pipevine swallowtail butterfly with its iridescent bright blue wings is one of the most beautiful in North America. Once a common sight in San Francisco but is now rarely seen due to the extensive development over the last century.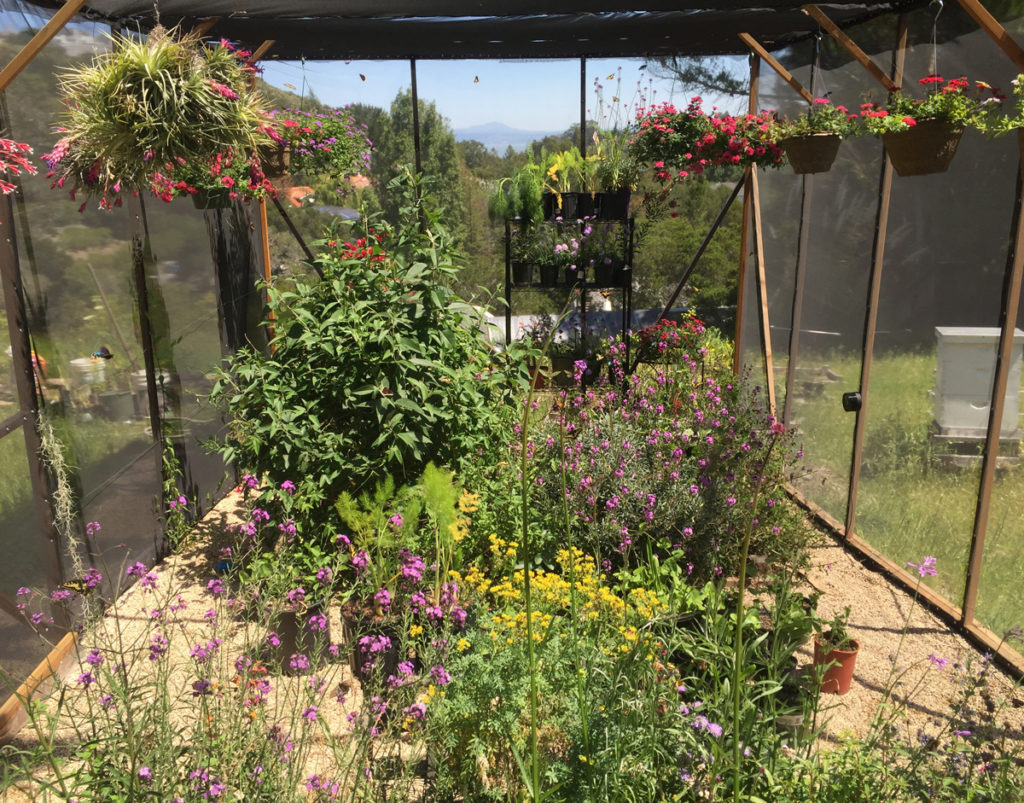 Biologist Tim Wong is a staunch butterfly devotee and decided to do something to bring the native butterfly back. Through research found that the caterpillar only feeds on the one plant. This plant is also a rare but with the permission of the San Francisco Botanical Garden he took a few cuttings and was able to grow it in an enclosure at home.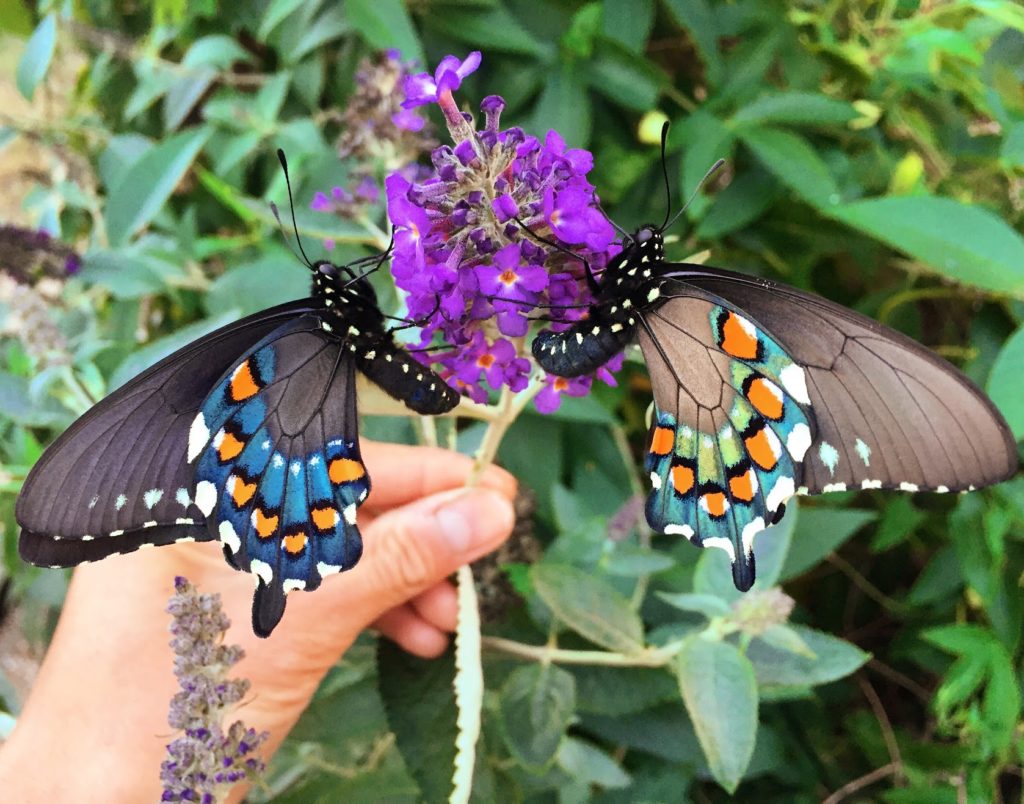 Creating a safe environment away from predators was the perfect environment for the California pipevine swallowtail butterfly. Outside of San Francisco Wong was able to source 20 caterpillars to inhabit the optimum environment. After a few cycles of carefully looking after the insects, hundreds of caterpillars were transported to the botanical garden to help repopulate the species.  The chrysalis can stay dormant for up to two years in diapause. The project has been so successful that thousands are repopulated at a time and a once rare species is making a comeback.
Photos from Tim Wong Instagram
Watching Birds a Home Improves Mental Health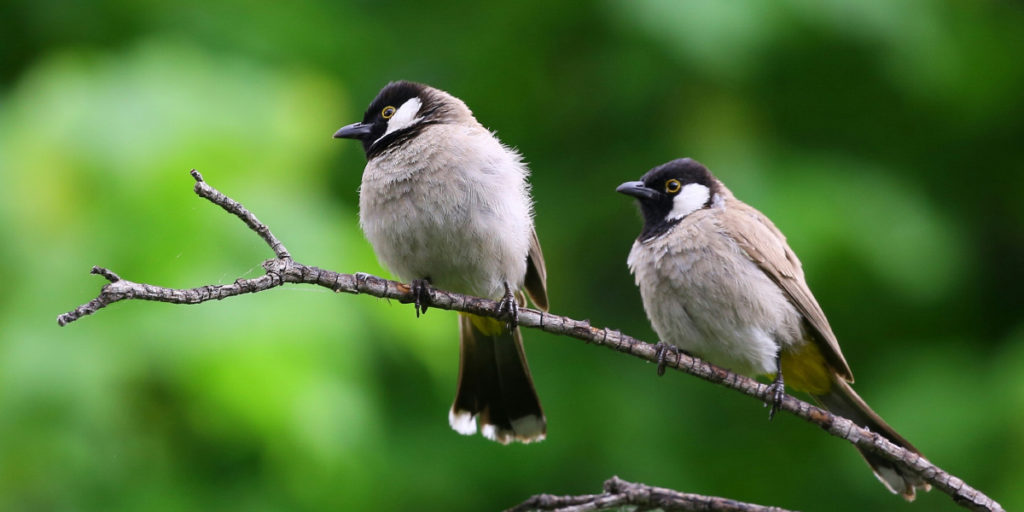 A study from the University of Exeter concluded that people living in areas with more birds are less prone to depression, anxiety and stress.
Dr Daniel Cox, who led the study, said: "This study starts to unpick the role that some key components of nature play for our mental well-being. Birds around the home and nature, in general, show great promise in preventative health care. Making cities healthier, happier places to live".
The study involved 270 people from a wide range of ages, incomes, jobs and ethnicities. Furthermore, the study found a depression increased when people spent more time inside.
Most of the participants were unable to identify the species of birds but just being able to observe them did correlate with an improvement in mental health.
Unwanted Bees and Abandoned Land Provide Free Nutritious Food in Deprived Areas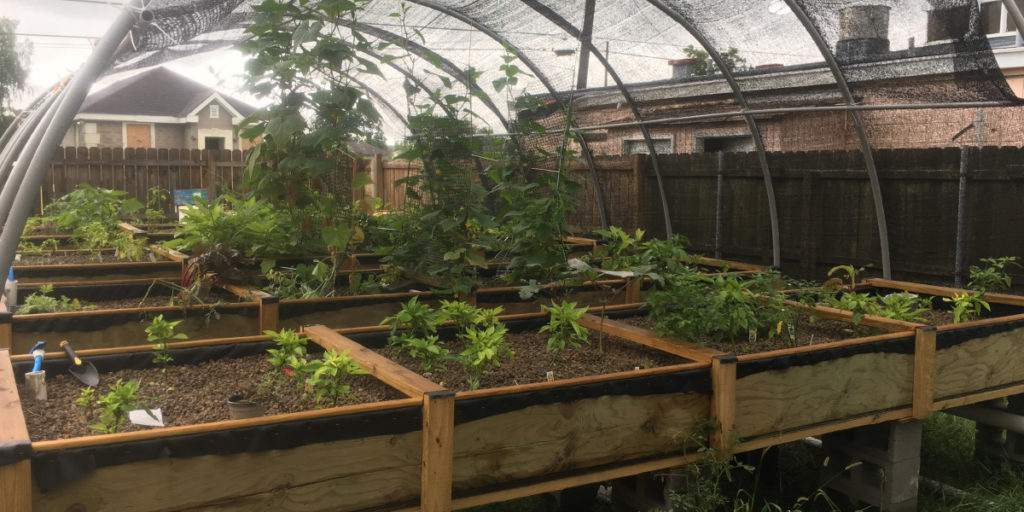 David Young founded the Capstone Community Gardens in the aftermath of Hurricane Katrina to help support low-income workers and honeybees. Abandoned lots are now productive land growing a wide variety of fruit and vegetables. These gardens are located all over the community. People can harvest the fresh produce for free whenever they need.
Many buildings in the area are in a poor condition and infested with honeybees. Now that the community gardens are established they can call David to rescue the bees. Rather than an exterminator to kill the vital insects.