These chocolate and hazelnut recipes are all vegan and full of nutrition. They are named "Nutella" just after the taste but use healthy natural hazelnuts and cocoa/cacao without any refined sugar, dairy, or palm oil.
All of my Healthy Recipes at Nest and Glow are made from whole food nutritious ingredients and free of heavily refined ingredients such as flour and sugar.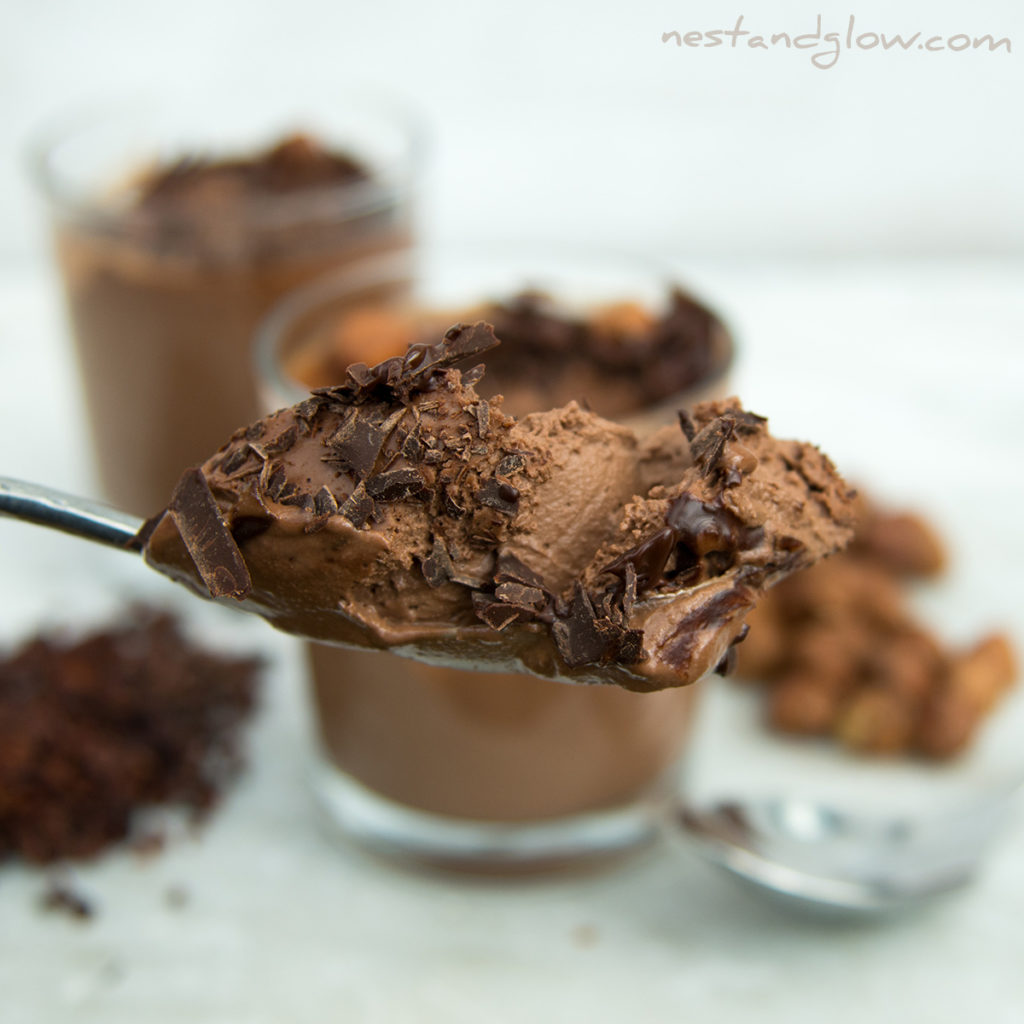 Coconut milk is blended with hazelnuts and cacao to make a thick and creamy dairy-free mousse. This is the perfect healthy dessert to make in advance for a low stress meal kept in the fridge ready for serving.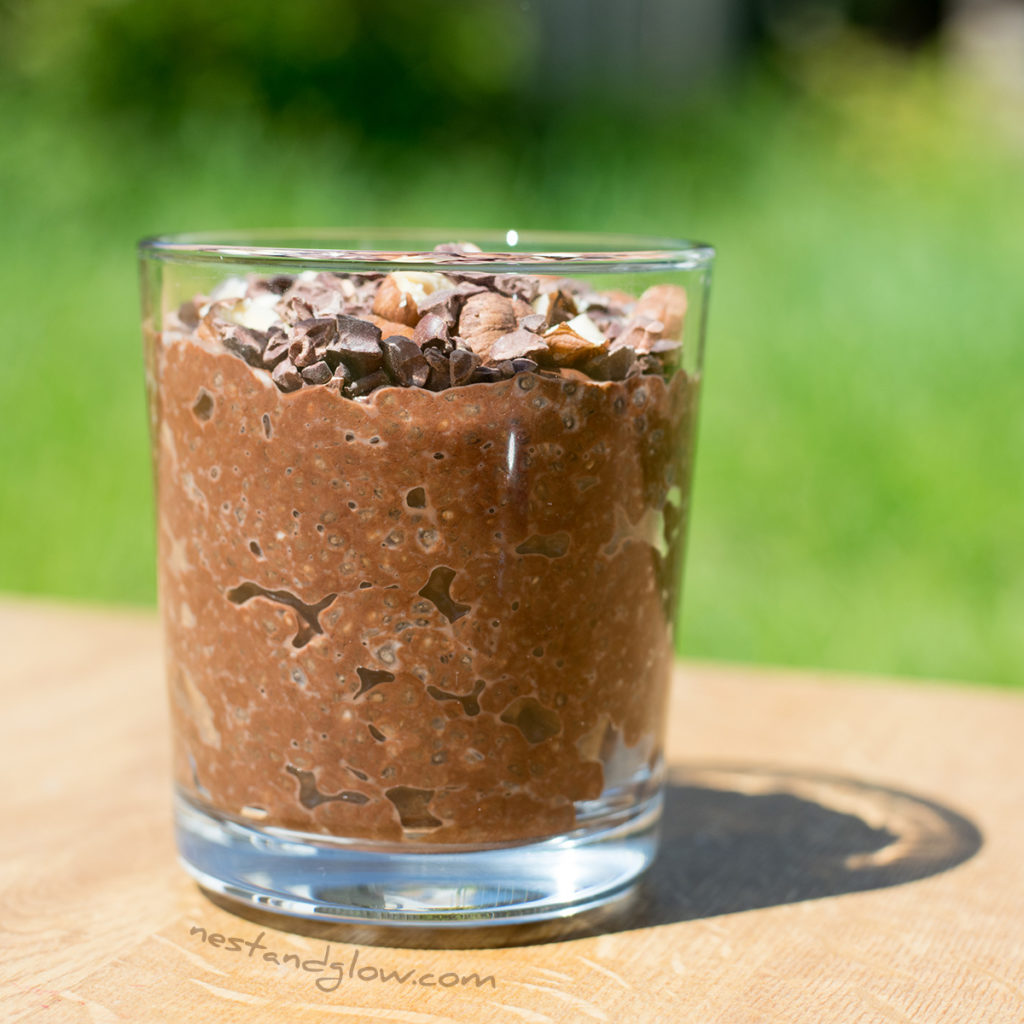 Chia seeds are full of heart-healthy fats and make for a filling meal for any time of the day. This nutella chia pudding uses hazelnut milk and is topped with cacao nibs and hazelnuts for a deep rich flavour.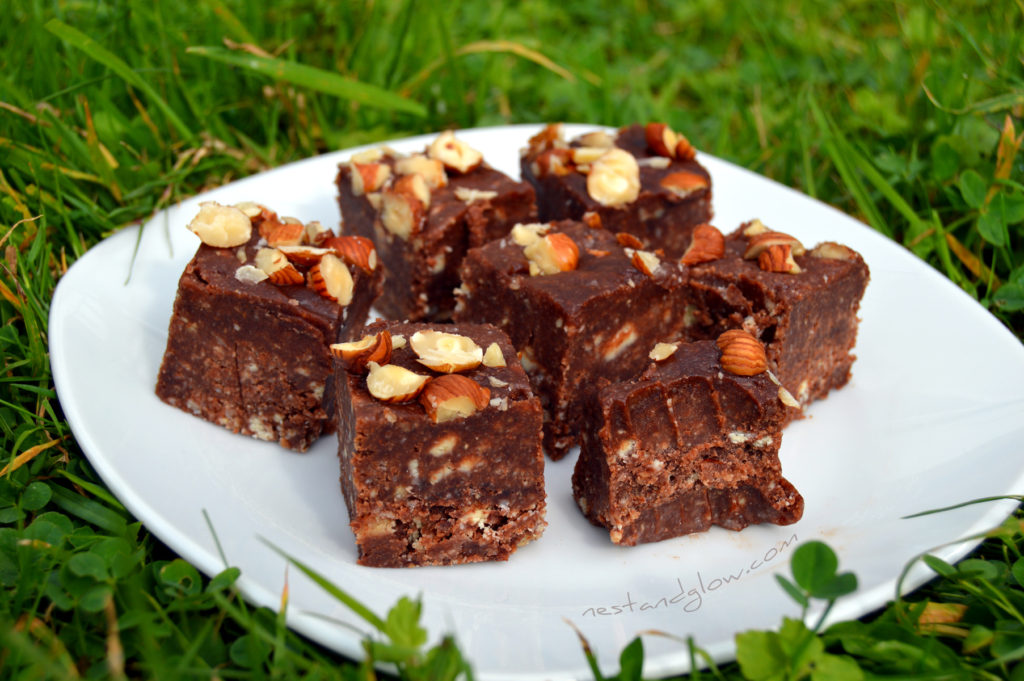 My dairy free nutella fudge uses cashew nuts to get a milky taste without cows or dairy. This quick chocolate hazelnut fudge recipe is very filling and can be made oil free.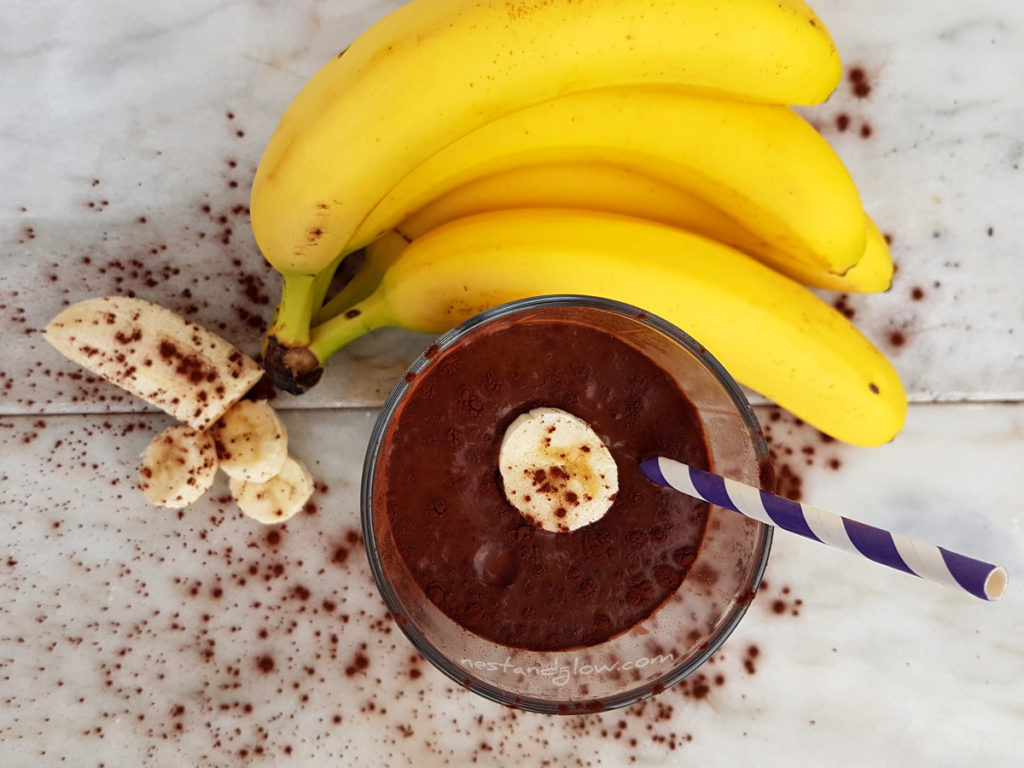 This chocolate banana hazelnut milkshake is one of my favourite healthy treats. No pre-made vegan milk is used in this as hazelnuts are blended for the milk element making it high in fibre and containing the whole nut. Sweetened just with whole fruit and bursting with good stuff.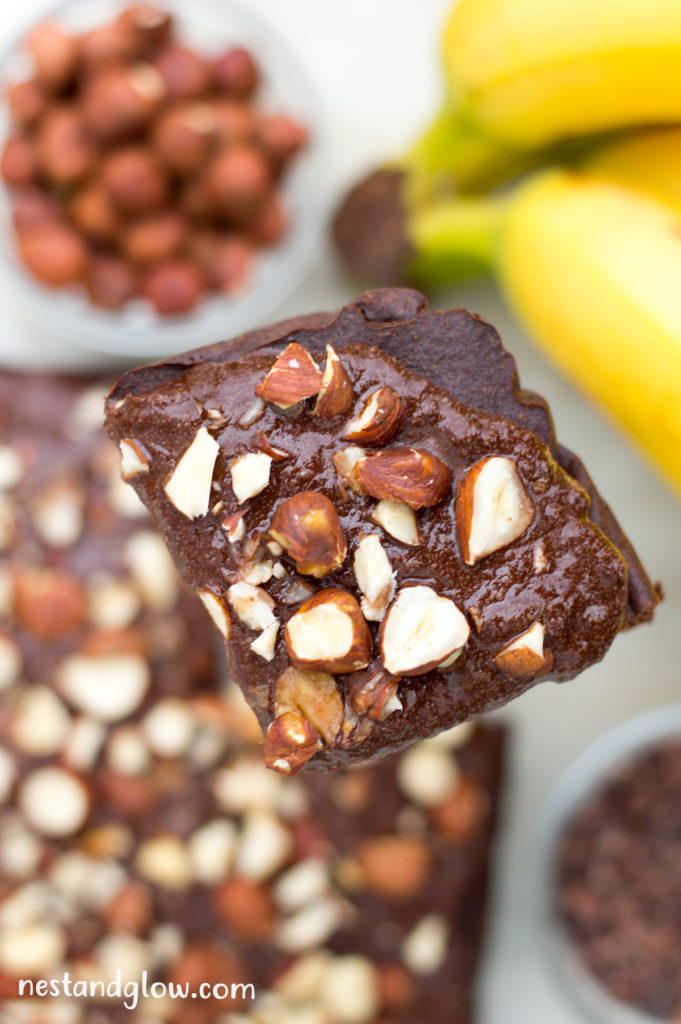 Quinoa is soaked and baked without boiling to make a great gluten-free banana bread. The perfect way to use up overripe bananas.
This chocolate banana bread recipe has a rich cacao taste and is low in sugar. Topped with hazelnuts for a nutty taste and crunchy texture.
Healthy Nutella Video Recipe
Cocoa or Cacao?
In all of these vegan Nutella recipes you can either use raw cacao or cocoa. Both are nutritious and part of a healthy plant-based diet but they are different ingredients. Read more about the difference between cocoa and cacao.
Hazelnuts Nutrition and Benefits
These nuts may be high in fat but it's heart-healthy fat and they are a nutrient powerhouse.
The components of hazelnuts can help improve the brain function and protect from diseases such as Alzheimer's.
Helps with diabetes as they are low in saturated fat and high in manganese.
The hazelnuts heart healthy fats improve the nervous system and may help with depression.
High in antioxidants such as vitamin E so help fight and prevent cancer.
Reduce obesity as tree nuts have been shown to boost metabolism and people who eat tree nuts haved lost excess weight.
Healthy skin, nails and hair due to the high amount of vitamin E.
For these healthy Nutella recipes, I tend to use raw hazelnuts. For ones where they are not soaked its best if you can sprout then dehydrate the hazelnut so it's easier for the body to digest.
If you prefer the roasted hazelnut flavour then go ahead and roast your nuts for this. Just watch your nuts like a hawk as they can burn in seconds. Roasted nuts aren't as healthy as lots of the delicate oils will be damaged, but in the grand scheme of things they are still far healthier than most food out there.