A collection of sweet and savoury finger food recipes that are perfect for a healthy cold buffet. All can be made in advance and are crowd pleasers. All recipes are vegan, gluten-free, refined sugar-free and nutritious.
Baked slices of sweet potato are topped with a rich and creamy chocolate avocado mousse. Some people are put off by the idea of an avocado chocolate dessert but in my experience, no one can tell the secret ingredient unless they know it's there. The avocado is there for its healthy fats that give a silky chocolate topping.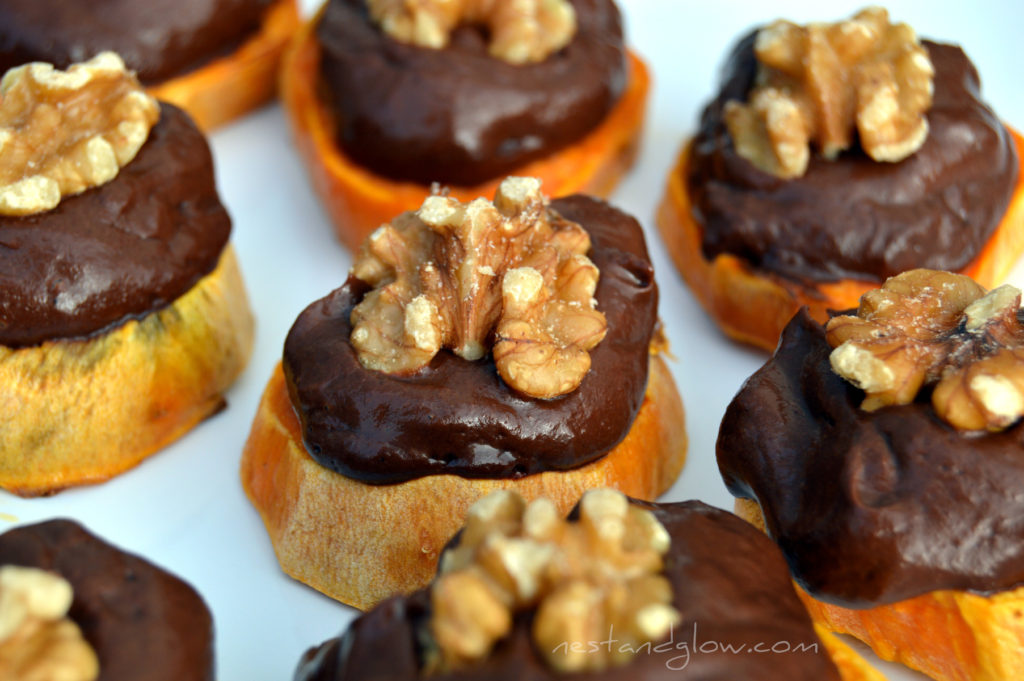 This cheap high protein dip is mildly spiced and goes well with crackers and raw veggie sticks. It's oil-free and contains chia seeds to add crunch and to naturally thicken. Cumin, turmeric and lime juice balance the sweet tomato and spicy cayenne.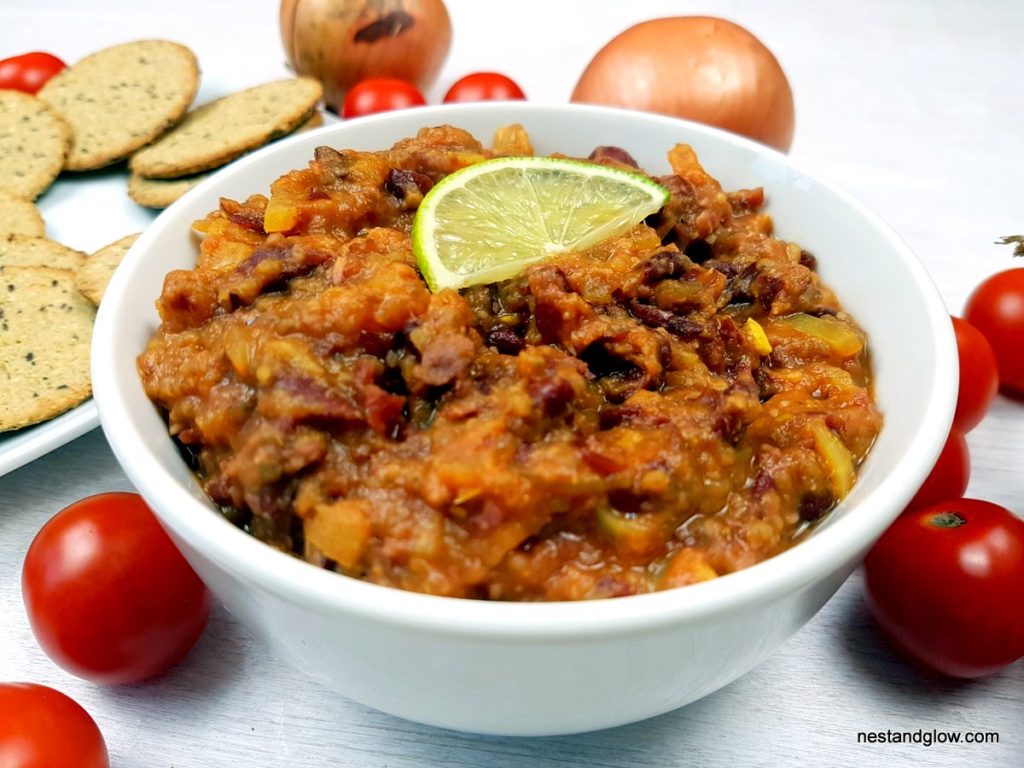 Creamy almond butter is sandwiched between homemade raw chocolate and topped with a walnut. Use any nut butter you like for the filling but I like to use a raw almond nut butter. Sunflower seed butter can be used to make these nut free.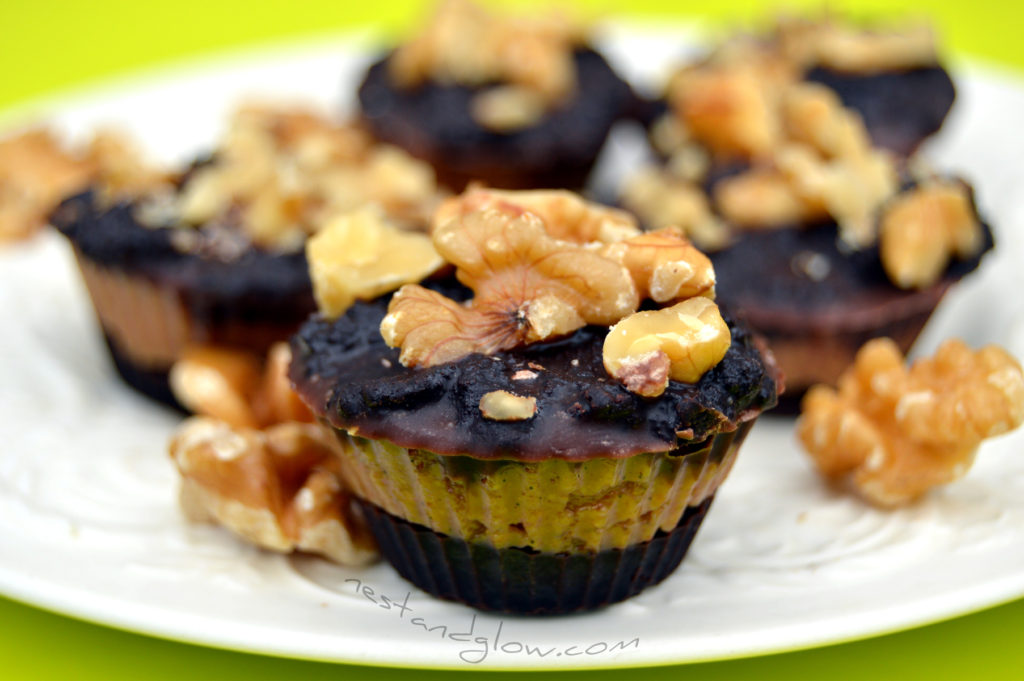 If you are missing cheese on a dairy-free diet then nutritional yeast is something to try. This along with smoked paprika helps to give a cheesy BBQ taste to this popcorn. You can either use an oil with a high smoke point (like lightly steamed coconut oil) or use an air popcorn machine to make healthy popcorn.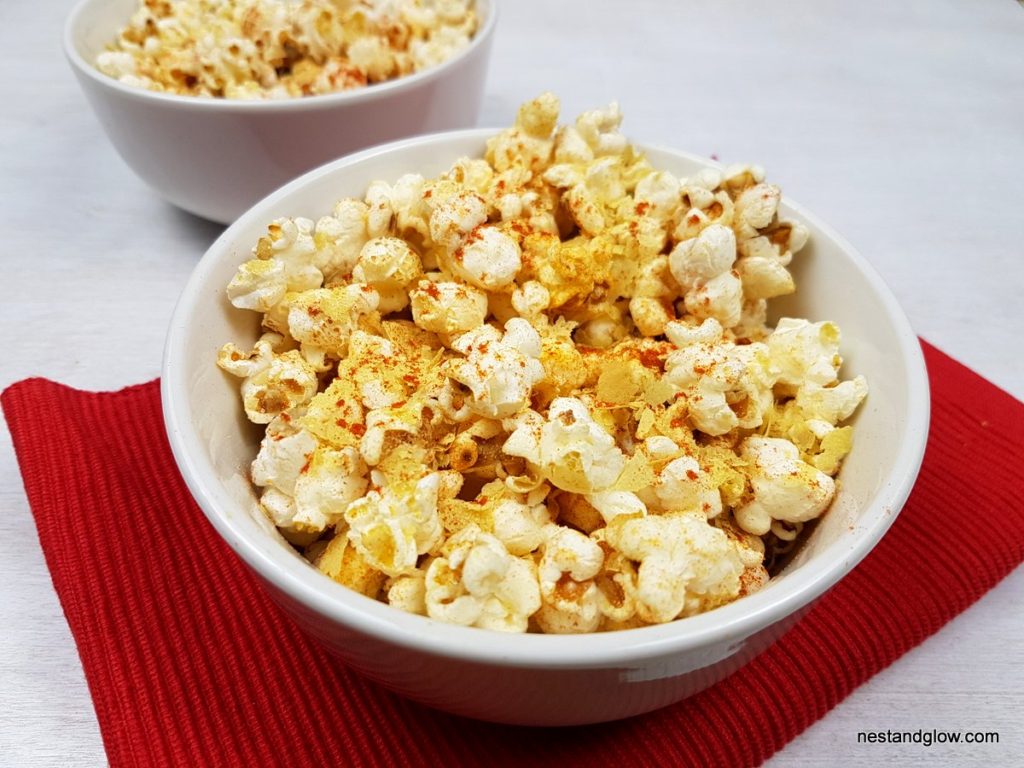 This decadent fudge is a mixture of bitter dark chocolate swirled round creamy peanut butter. It can be a bit messy to make but is a fun recipe when you have time. You can make your own peanut butter that is palm oil-free, see my peanut butter 4 ways recipe.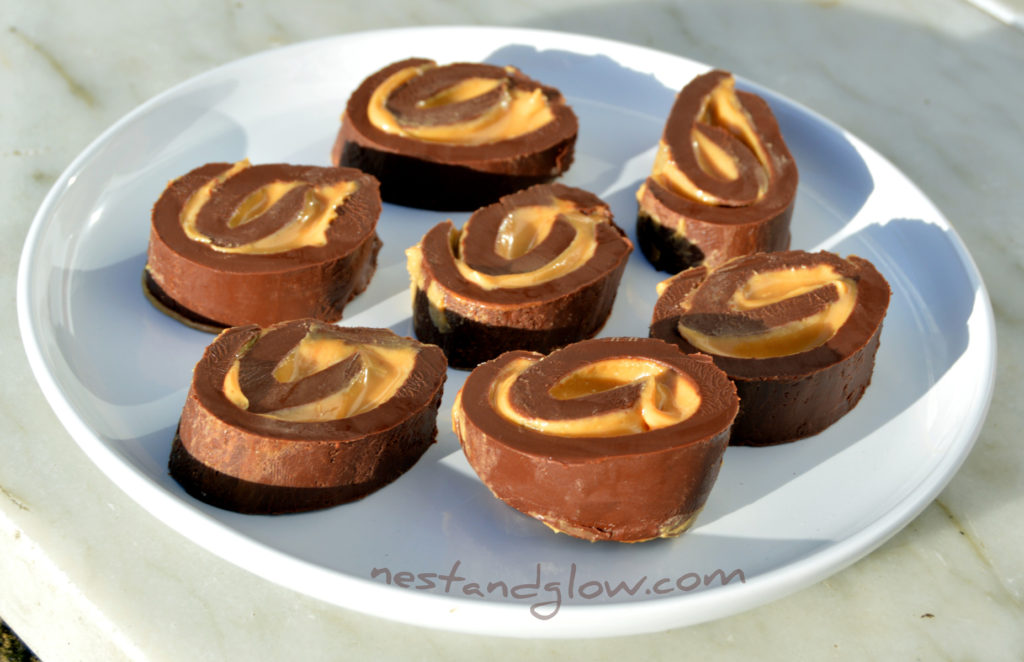 Healthy Buffet Finger Food Video Recipes