The best easy and healthy sweet snacks that are all made from just 3 ingredients! Satisfy your sweet tooth with these quick recipes that are full of goodness.
These aren't low-calorie snacks but they are no empty calories as every recipe is full of nutrition from unrefined whole foods. Naturally free of dairy, eggs, butter, cream and refined sugar.
Healthy brownies that are super easy to make with baked sweet potato that caramelises as it cooks. Almost a meal in one with almonds, sweet potato and cacao! Sweet potato chocolate brownies recipe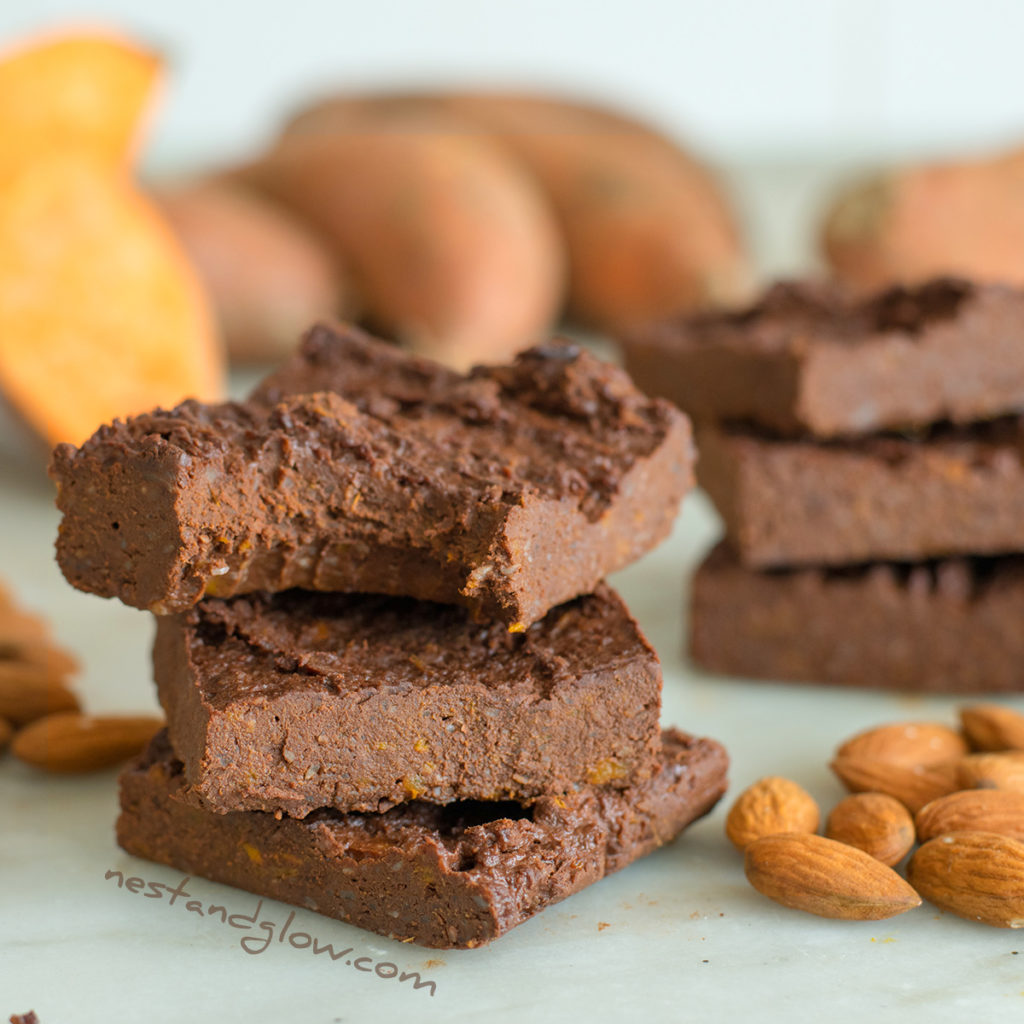 These healthy breakfast bars will keep you filled up for hours with goodness. Apple and almond go amazingly well together to make a genuinely healthy bar. Apple Almond Breakfast Bars recipe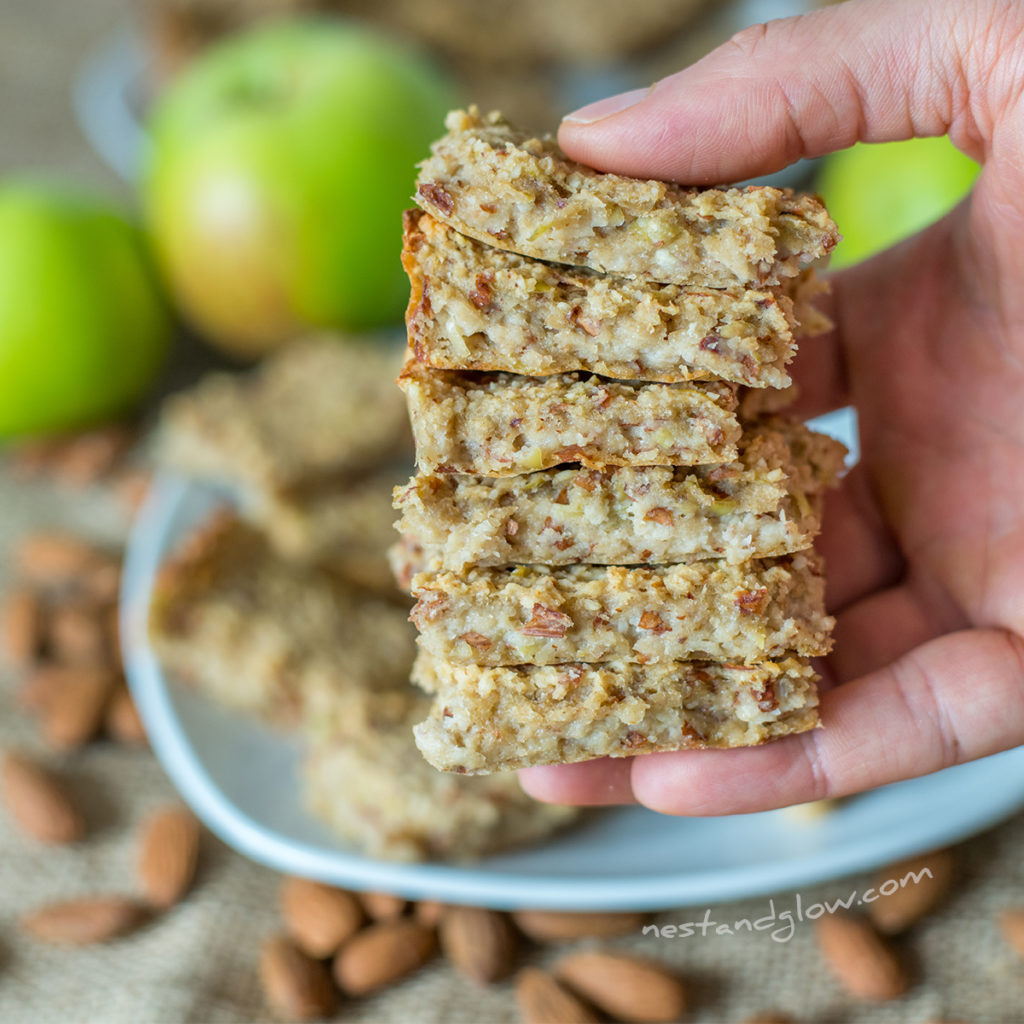 Sharp no-added sugar cherries are mixed with nuts and covered in a thick layer of chocolate to give an amazing taste. Full of goodness from nuts, fruit and antioxidants from chocolate. Cherry Chocolate Balls recipe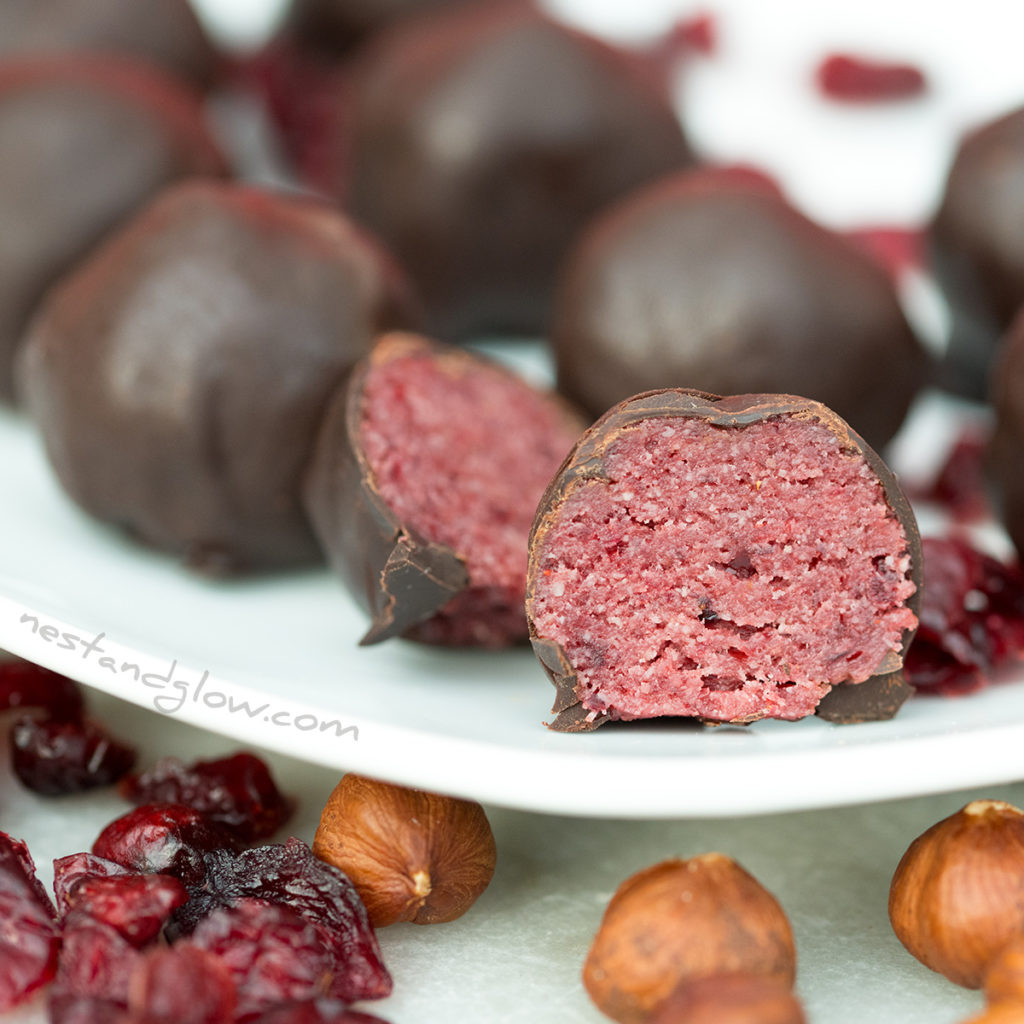 Just fruit and oats mixed together for a sweet, chewy and nutritious cookie. Children often love this cookie and don't realise its a healthy recipe. 3-Ingredient Cookies Recipe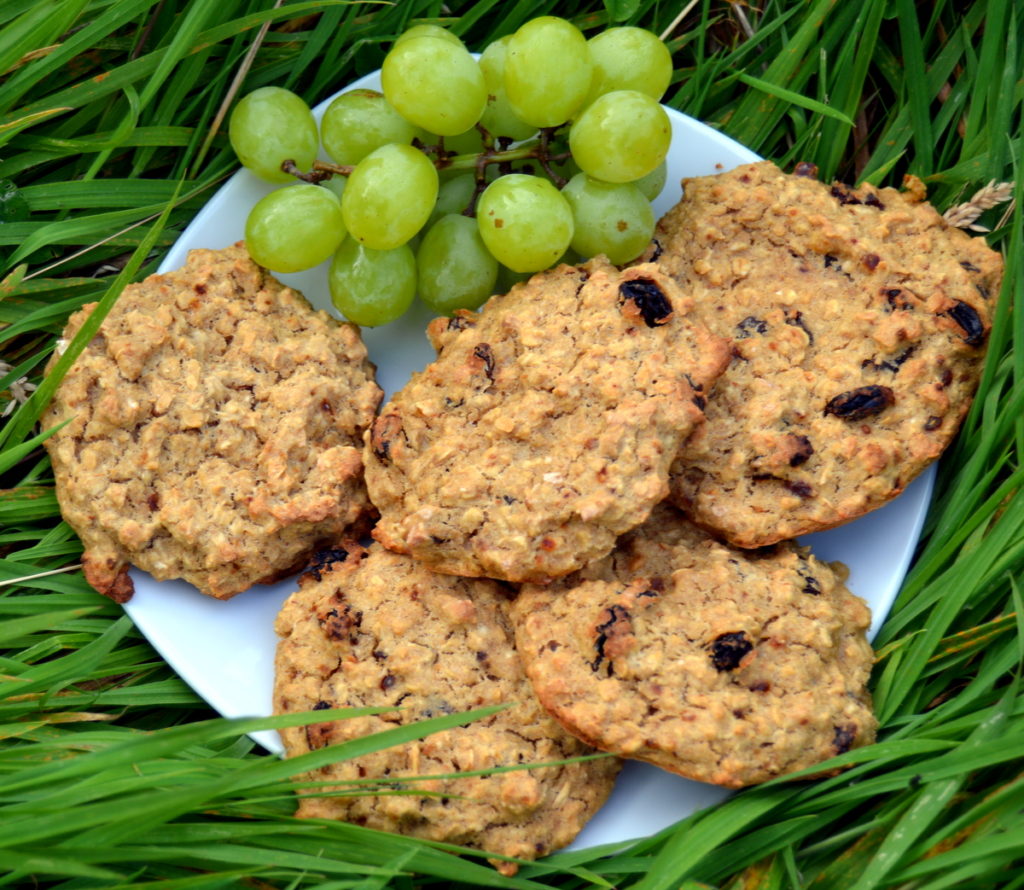 What Is Healthy Sweet Snacks?
I consider healthy sweet snacks to be recipes where all the ingredients are full of nutrition. Meaning there's no junk or empty calories. All of my healthy sweet snacks have a portion or two of fruit/veg. All of these recipes are perfect when you're short of time and is also a healthy snack when you want something sweet.
Are Nuts Good For You?
Yes. nuts are loaded with vitamins, minerals, heart healthy fats and protein. They are high calorie but not empty calorie – your body needs fat and calories in order to function.
Avoid salted and roasted nuts as they aren't as healthy for you. It's best to soak and sprout your nuts as it makes them easier to digest and more nutritious.
What Are Steel Cut Oats?
These are oats that have been chopped into several small pieces. They are otherwise known as coarse oats or pinhead oats.
Oats are naturally gluten free but many are contaminated during growing or processing. They contain a protein similar to gluten but 80% of people that have issues with gluten can tolerate certified gluten free oats.