It's fun to make your own healthy nut and seed butter that's pure without any added oil. That way you can ensure they are fresh and made with high quality ingredients.
Lots of nut and seed butters are made many months before they are on the shelf. Once you start making your own fresh butter you will notice the difference.
Shop bought plant based butter often use the low quality nuts that can't be used otherwise. These may not be as healthy as damaged nuts can go rancid quickly.
Tips Blender To Make Nut and Seed Butter
The number one tip when making nut or seed butter is to add enough ingredients to the blender.
If you just a small amount of nuts/seeds it will just stick to the side. You need to add several cups so that it can't build up on the sides and falls back to the blade.
Often when making nut or seed butter you think it will not work then it goes from being a dust to a liquid very quickly. The moment a small part becomes liquid it helps to make the whole mixture liquid.
If you are using lightly baked or draw dehydrated nuts/seeds then blend while still warm as it's easier.
I'm using a 1500w blender that cost about £150/$200 to make these. You can either use a liquidiser jug or food processor.
If your blender starts to stress have a break from it, don't burn out the motor. I often do 2-minute sessions to make a butter,
I like to make one healthy nut or seed butter every month to always have some ready to use. Once you start making nut or seed butter you realise just how many nuts/seeds it takes to fill a small jar!
A quick way to make healthy dairy free milk is to blend together 1 tbsp of nut or seed butter with 1 cup/240ml of water for a few seconds.
Nut and Seed Butter Recipes
All of these recipes are easy to make, bursting with goodness and made from nuts or seeds without any added oils.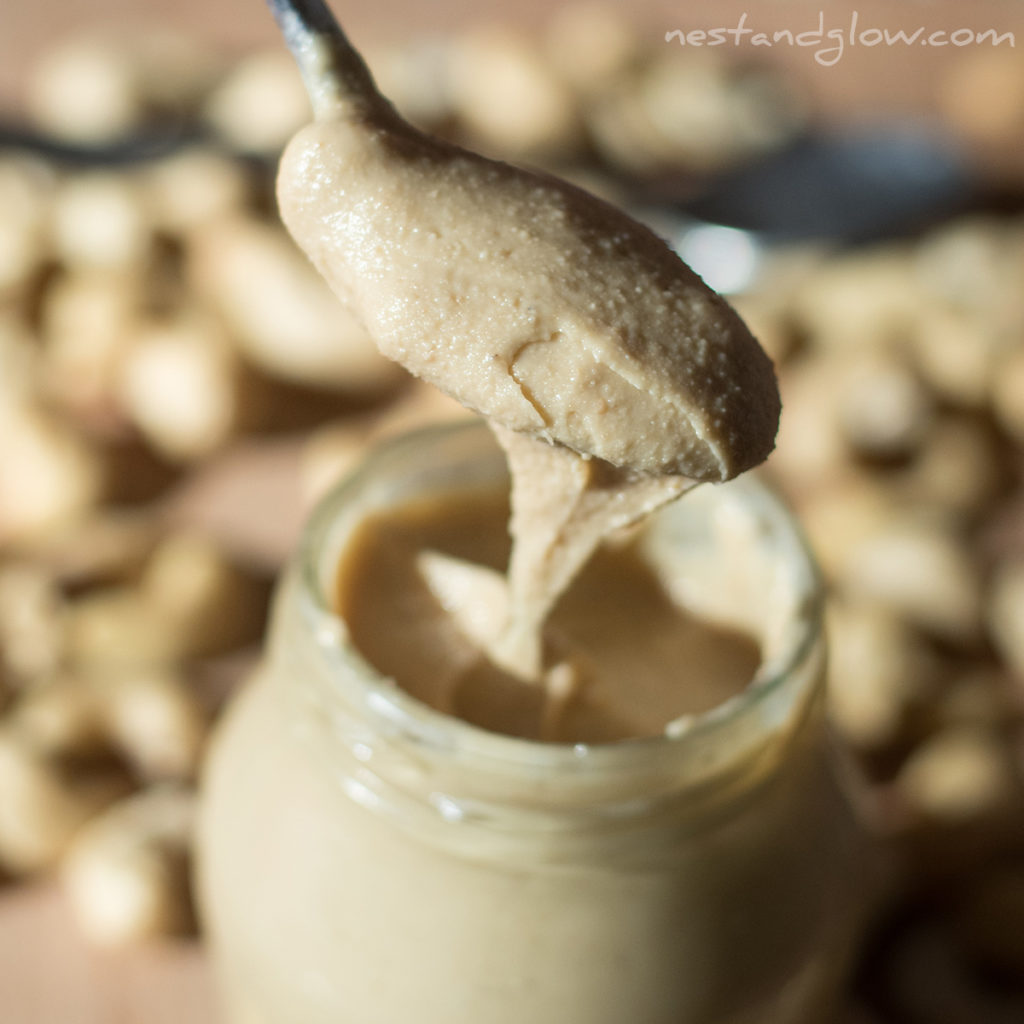 Cashews make a dreamy and versatile nut butter that is perfect for everything. From mixing with a sweetener to make a frosting or using in place of dairy cream in a soup this 100% pure cashew butter can be used in so many dishes.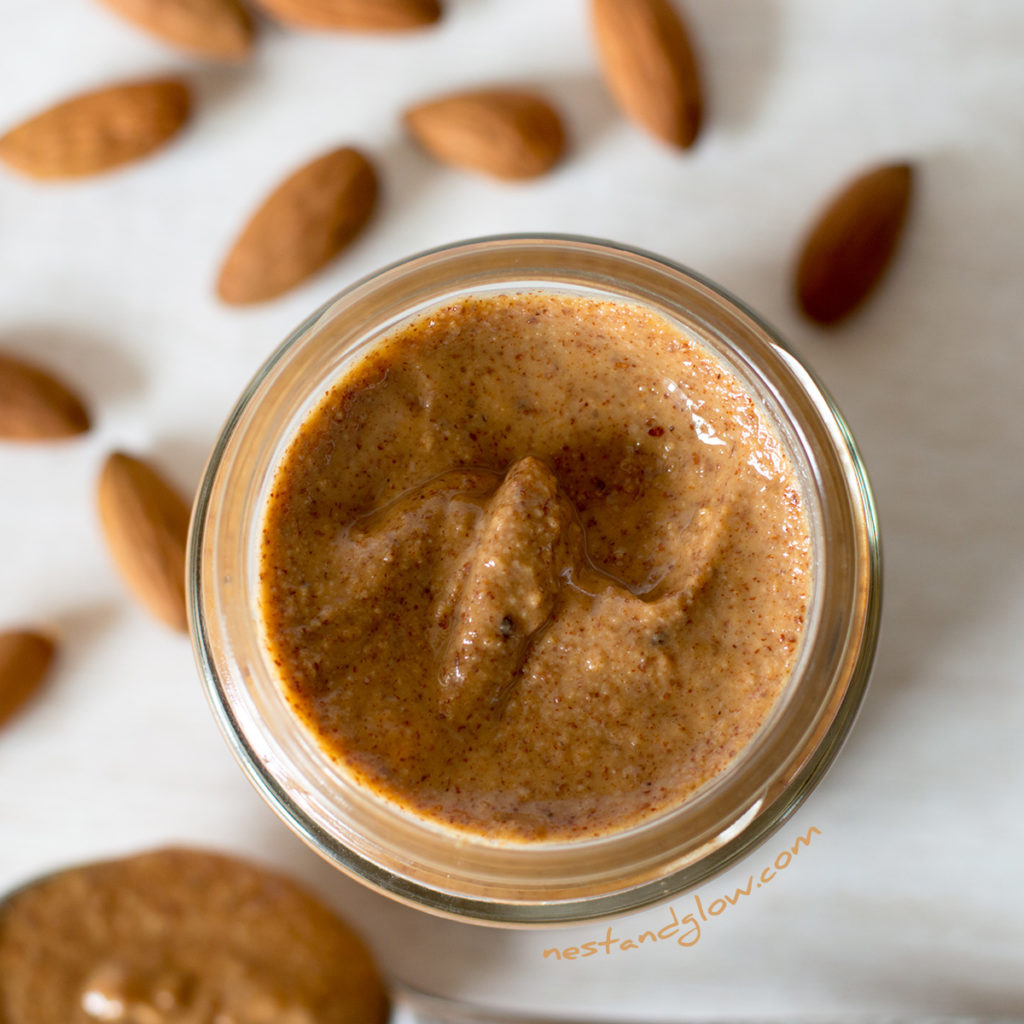 It's always best to soak your nuts so that they are easier to absorb. If you don't believe me soak some almonds and then imagine drinking the water they were soaked in! Although cashews and macadamia nuts don't need soaking.
If you're short of time you can just soak your almonds for an hour to make this activated sprouted almond butter. Use a food dehydrator to make this raw or if you don't have one an oven at a low temp with the door open is a reasonable alternative.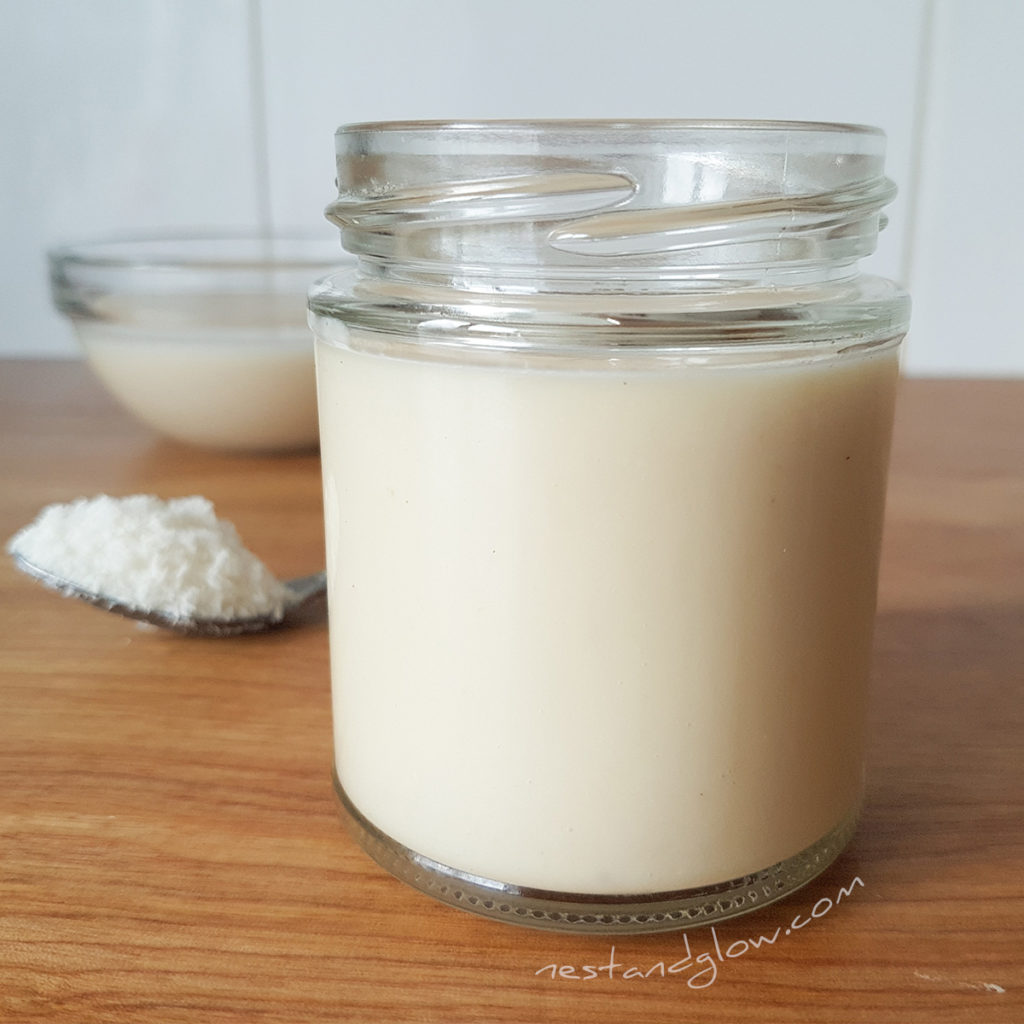 There's lots of concern over coconut oil – it went from a wonder food to pure poison. Sadly the truth doesn't make for clickbait headlines; a bit of raw coconut butter is great as part of a healthy diet but the chemically extracted and refined coconut oil isn't healthy at all.
A great homemade alternative to coconut oil is this coconut butter recipe. It retains all of the fibre from the coconut with nothing taken away and melts just like coconut oil so is great for setting raw vegan cheesecakes.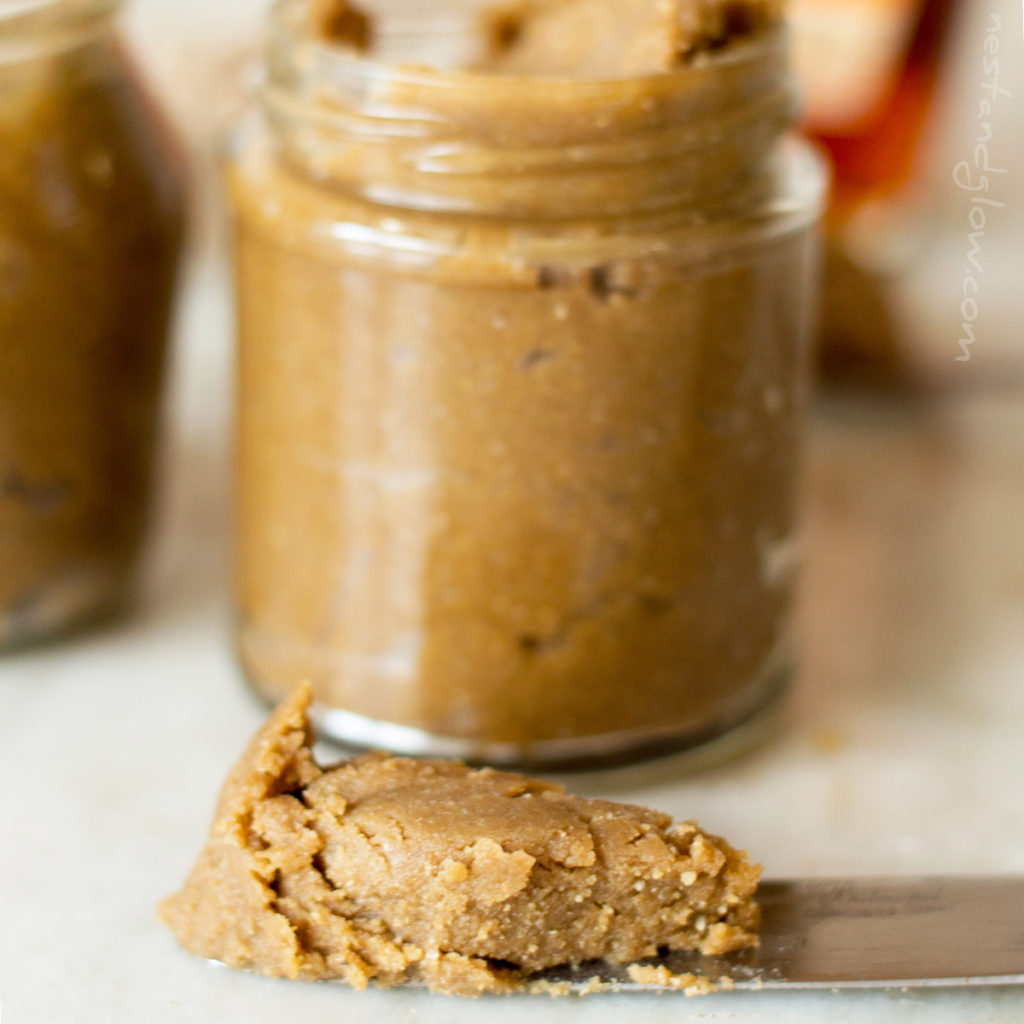 For this healthy seed butter I've combined sunflower seeds, with buckwheat (another seed) and a sweetener to make a spreadable cookie butter. The idea is its the taste of cookies in a spread.
Healthy cookie butter may not be the most spreadable cookie butter but health and making it oil free was a priority. You can leave out the other ingredietns to just make pure sunflower seed butter.
Video Recipe Nut and Seed Butter 4 Ways
View all four nut and seed butter recipes and how I make them: