It's easy to make your own high protein gluten free bread using red lentils. This recipe as simple as blending and baking – the oven does all the hard work. The final bread is firm with a fluffy center.
Suitable for oil-free, gluten-free, grain-free, nut-free, vegan/plant-based, high protein and general wholefood diets.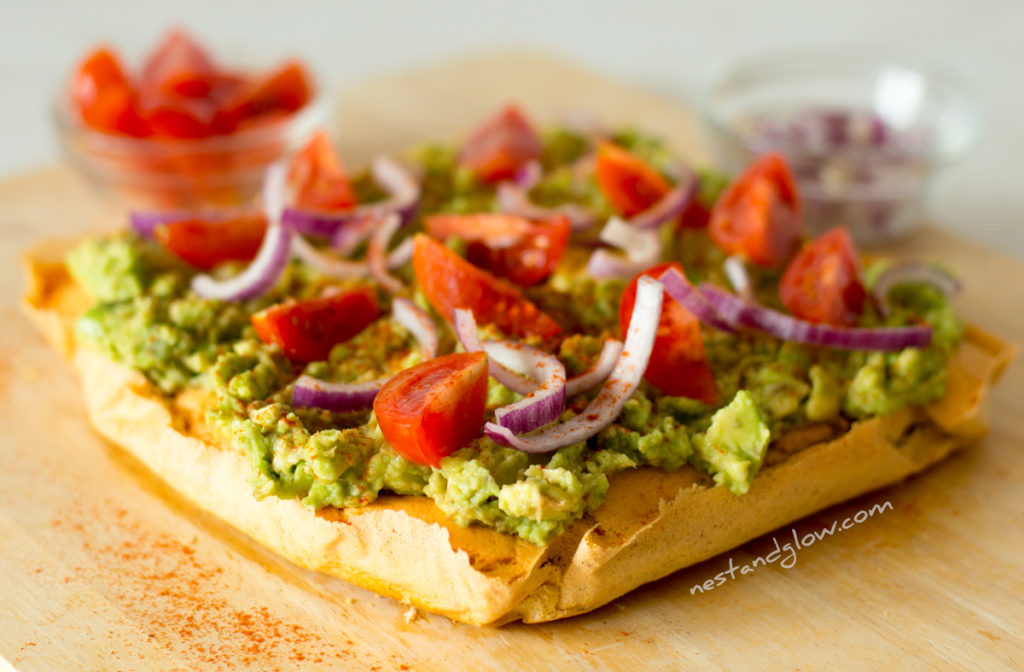 It's great to keep a batch in the freezer for when you want something high protein, high carbohydrate and gluten free to snack on. I will often have this toasted with some coconut butter.
Avocado on Protein Toast Video
I made this bread quite thick to make it more filling and substantial You could easily half the water and lentils to make a flatter bread.
This bread will often do me for two portions. I would usually store half of the leftover bread in the fridge without the topping and smash the avocados freshly. You can freeze the bread if you like then defrost in the oven.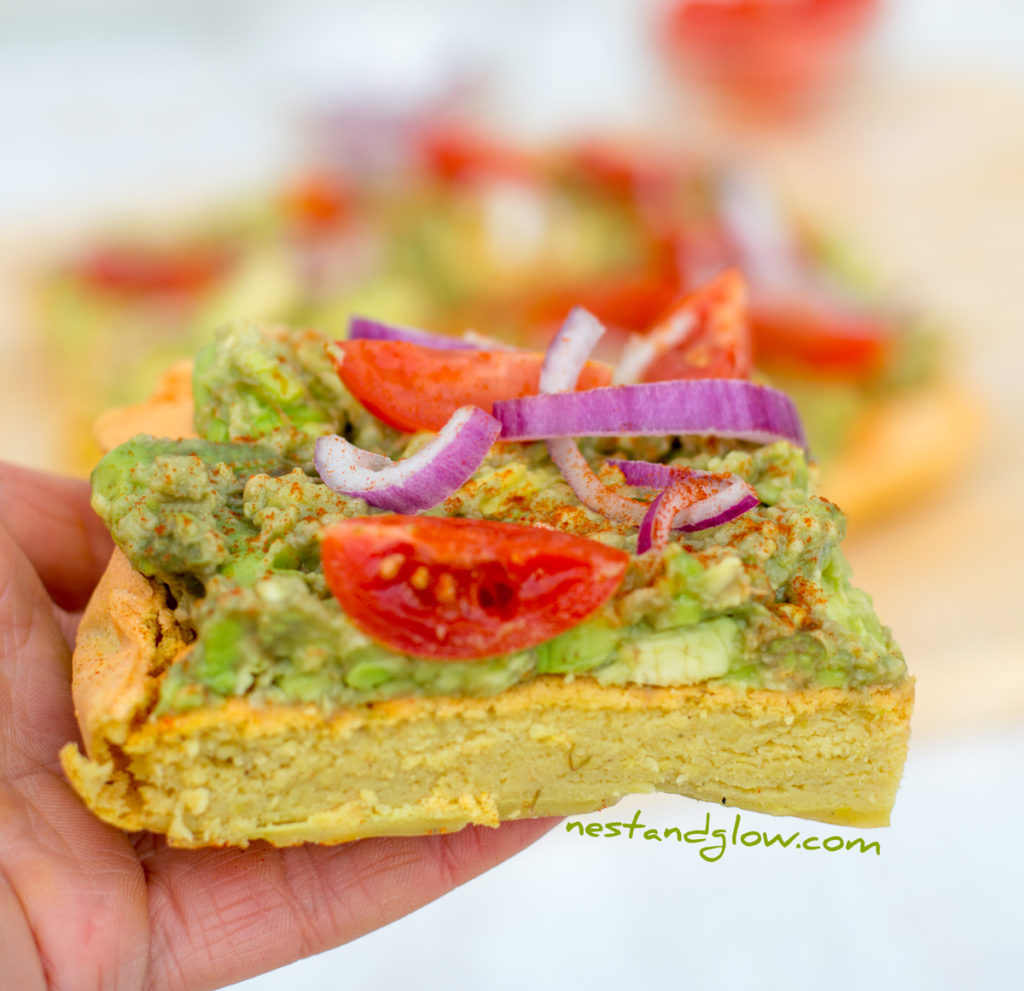 This bread is made of lentils so is naturally gluten-free and high in protein. Also very inexpensive to make as lentils are cheap and you don't need that many. I've tried with other lentils but red split lentils work the best and give a spungy texture that while isn't as light as normal bread it is similar.
You don't cook the lentils in this recipe as they are cooked in the oven. Soaking and blending the lentils makes it possible to eat lentils without any boiling.
Greaseproof/parchment paper is used to make this bread without using any oil or grease. It allows the bread to slide out very easily in one piece. You can use silicone bakeware instead for easy removal and fat-free baking.
The lentils are soaked so they have a lower phytic acid content meaning the body can digest them easier. This bread isn't suitable for a paleo diet but if you have had issues with digesting lentils before then do try soaking them and see how you get on. Many recipes are paleo on Nest and Glow but this one isn't due to the lentils, but like everything it's probably best to listen to what your body is telling you and only avoid a food group if it disagrees with you.
Avocado on Protein Toast Recipe
Total time:

1h

Yield:

2 servings

Calories:

340 cal
Ingredients
Lentil Protein Bread
3/4 cup / 105g Red Split Lentils
3/4 cup 175ml Water
2 cloves of Garlic
¼ tsp Turmeric
¼ tsp Cayenne pepper
¼ tsp Black pepper
pinch of Salt
Water for soaking
Toppings
2 Avocados
2 tbsp Apple Cider Vinegar
10 Cherry Tomatoes
2 slices Red Onion
a dash of Smoked Paprika
Method
Soak the lentils for an hour or overnight in at least double their volume of water.
Pre-heat oven to 375F / 190C.
Drain and rinse the lentils then add to a blender with the other bread ingredients.
Blend for 1-2 mins until smooth.
Pour into your lined pan (no need to oil or grease) and then bake for 45 minutes.
Take out of the oven and pan then leave for a few minutes to firm up.
Roughly smash your avocados with vinegar using a fork, quarter the tomatoes, slice the onions then layer on the bread.
Its best-eaten straight away before the avocados go brown. Can be kept for a few days in the fridge.
Equipment: Blender, Oven, 8″ Pan and Greaseproof paper.