These milk recipes are dairy-free, nut-free, raw vegan, paleo and refined sugar-free. Making your own seed milk is inexpensive and much more nutritious than shop bought nut/seed milk. Once you start making your own you will never buy shop bought again.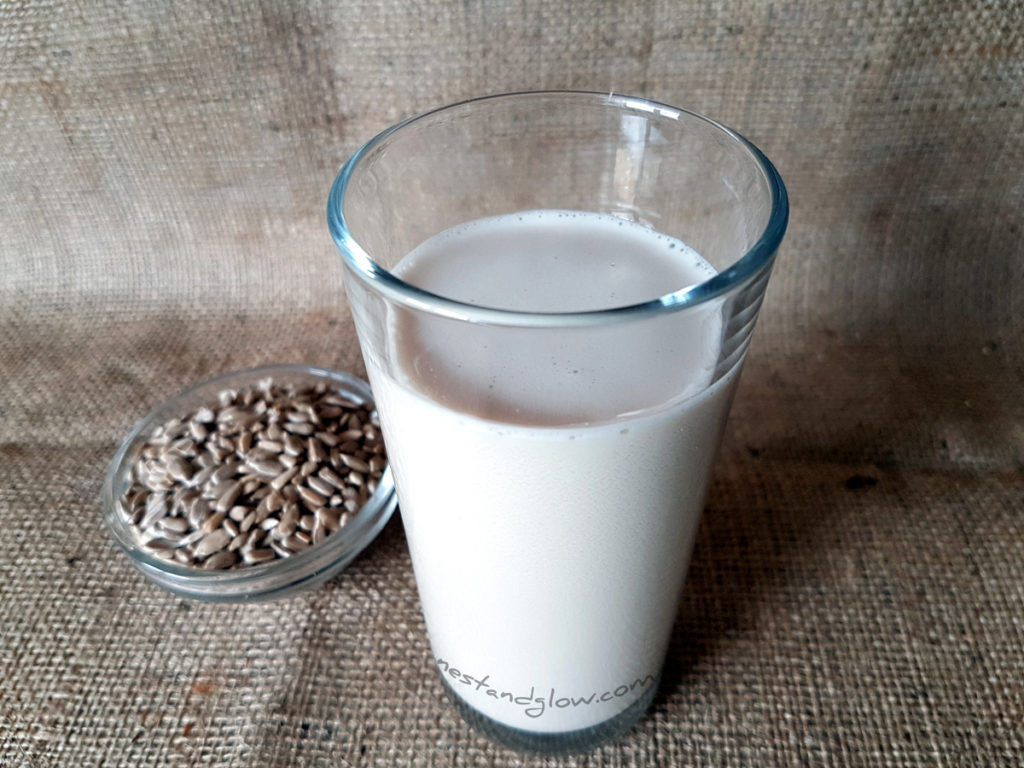 This simple milk can be made with just sunflower seeds and water and is a good replacement for normal milk in most cases. You can add some sweetener and vanilla if you prefer. The sunflower seeds are sprouted to be easily digestible. Sunflower Seed Milk Recipe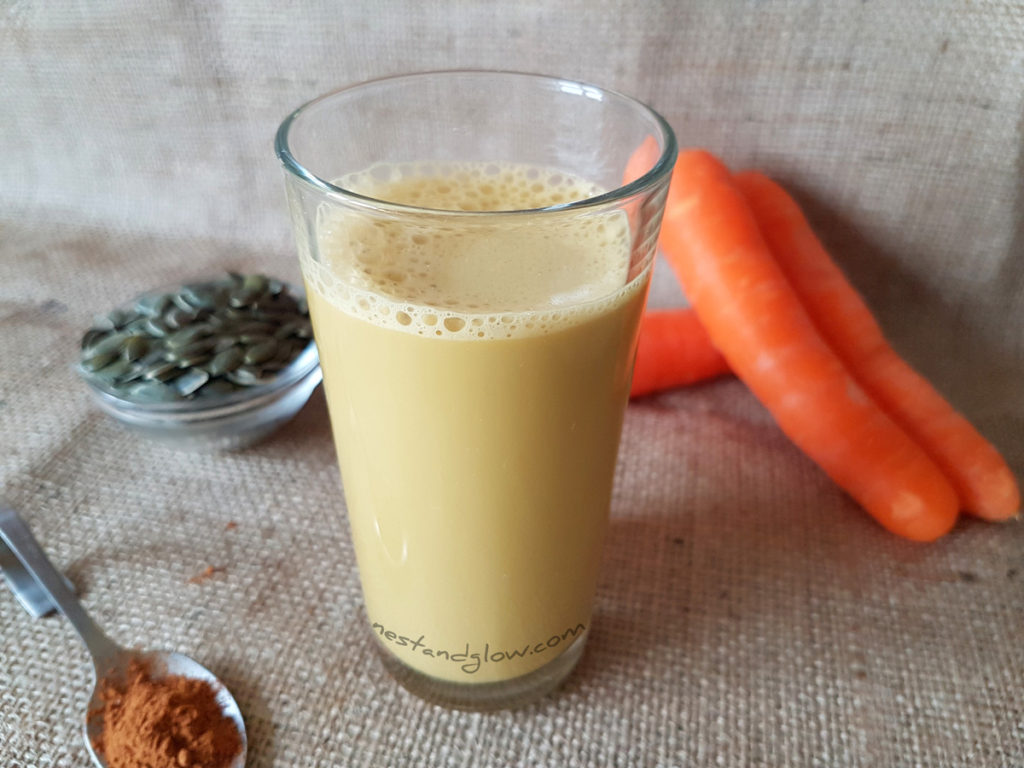 Perfect as a sweet dessert this golden milk is made from sprouted pumpkin seeds, carrots and cinnamon. You can add a pinch of turmeric for additional health benefits. Pumpkin Seed Milk Recipe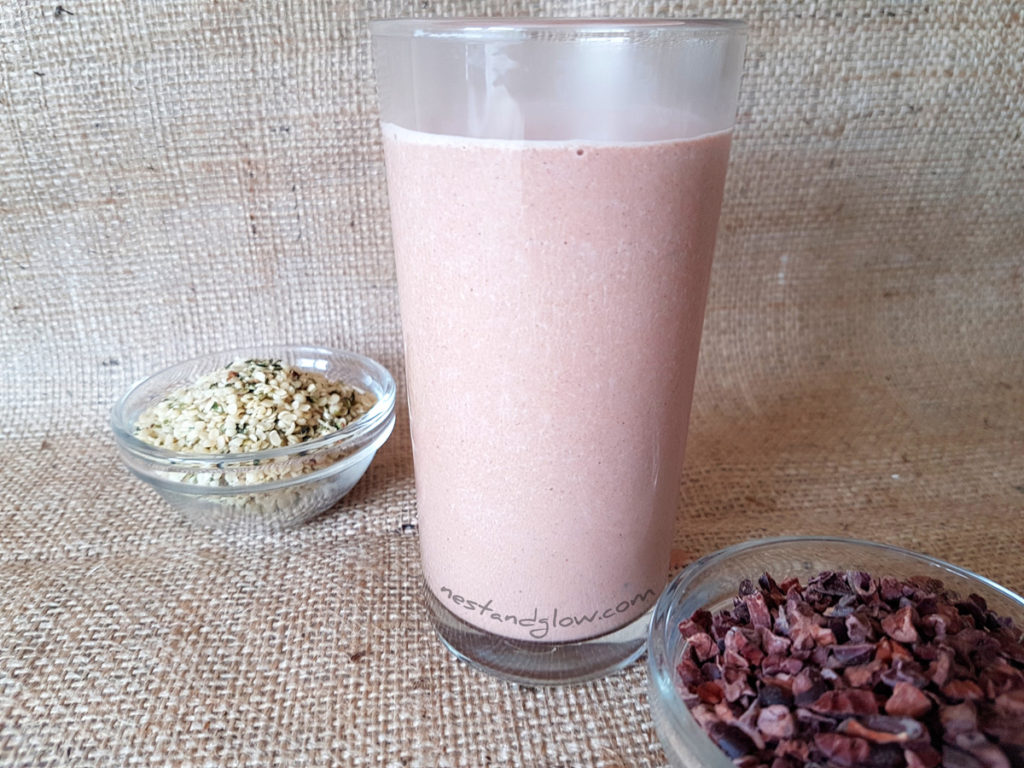 You can make this milk in less than 30 seconds and it is great as a meal on the go. Hulled hemp seeds are a nutrient powerhouse with 33% protein and contain all essential amino acids. Cacao Hemp Milk Recipe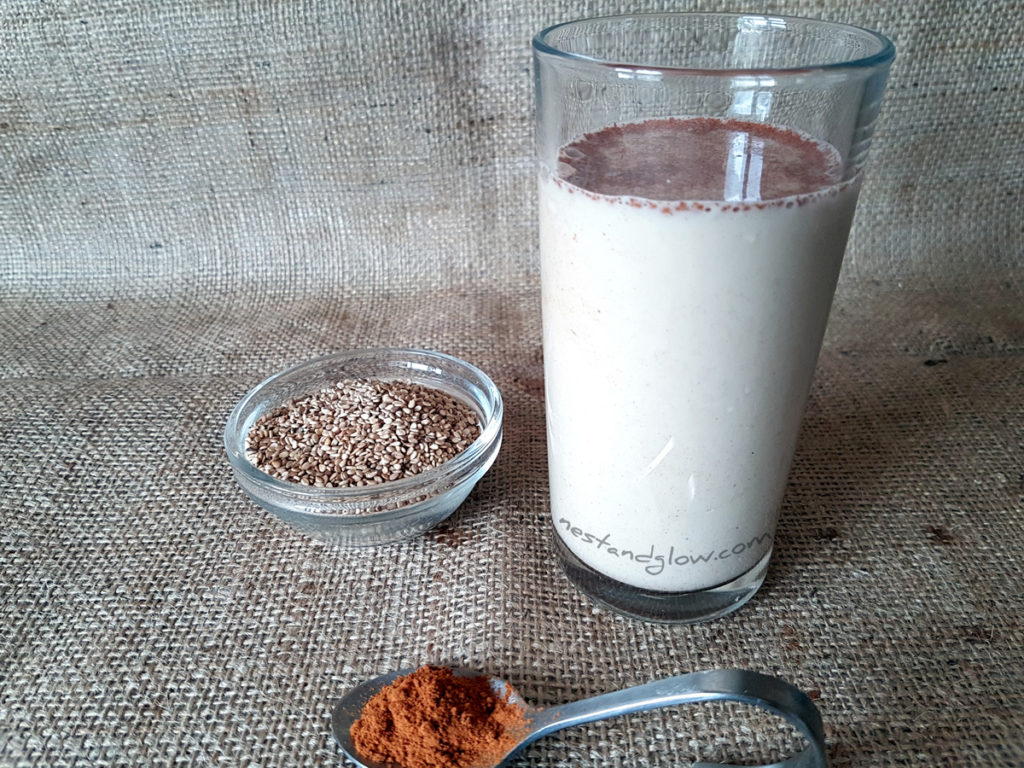 If you like halva you will love this sesame seed cinnamon milk. To make this a sweet dessert milk add some sweetener and enjoy a sweet, rich and creamy dairy and nut free milk. Sesame Seed Milk Recipe
Seed Milk 4 Way Video Recipe
View fast video or View no-music video
Using Seed Pulp/Fibre Remains
When you make nut or seed milk you are left with the pulp/fibre after squeezing out the moisture. Many people discard this but it can be reused so you don't waste the goodness.
I tend to put this fibre into baked goodies such as cookies, pizza bases and muffins. It's a good replacement for something like coconut flour or up to half of the amount of oat flour in recipes. My second favourite use is to reuse the pulp to make a dip. The remains of sunflower seeds go really well with celery, mushrooms and miso to make a delicious dip. Another use is to blend with nuts/seeds and probiotics then ferment somewhere warm to make a vegan cheese.