These raw desserts aren't just yummy they are also good for you!
All are no bake so are low stress and virtually foolproof to make.
Full of nutrition from whole food ingredients that are not heavily refined.
Raw desserts are not low calorie but they are no empty calorie. As they are full of fibre and goodness they are filling unlike normal desserts made from refined sugar, butter and white flour.
All are recipe vegan, paleo, whole 30, plant based and gluten free.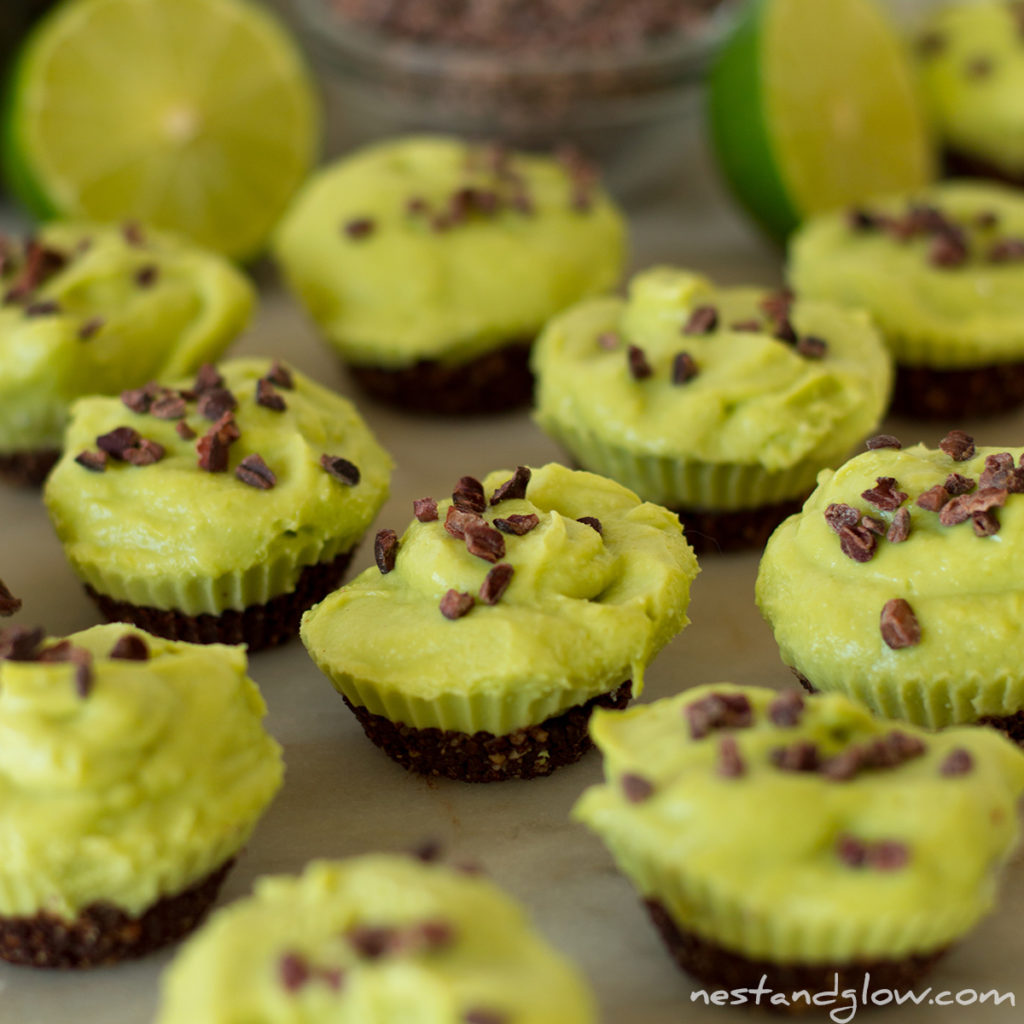 These little cheesecake bites celebrate that they contain avocado rather than hiding it.
Zesty lime, with heart-healthy avocados and topped with cacao nibs are a perfect combination!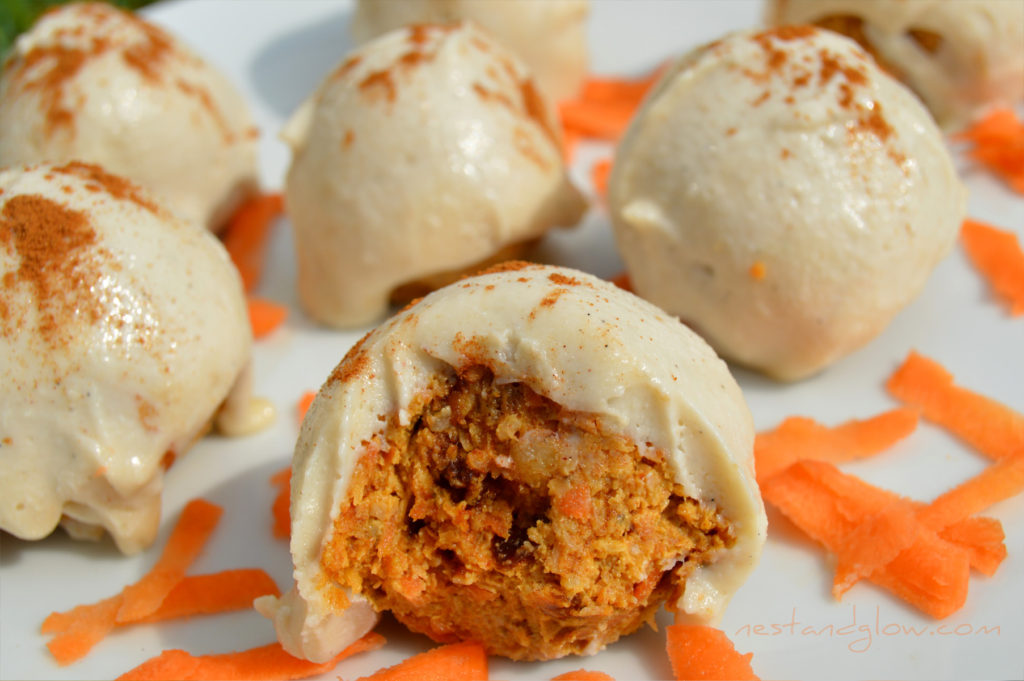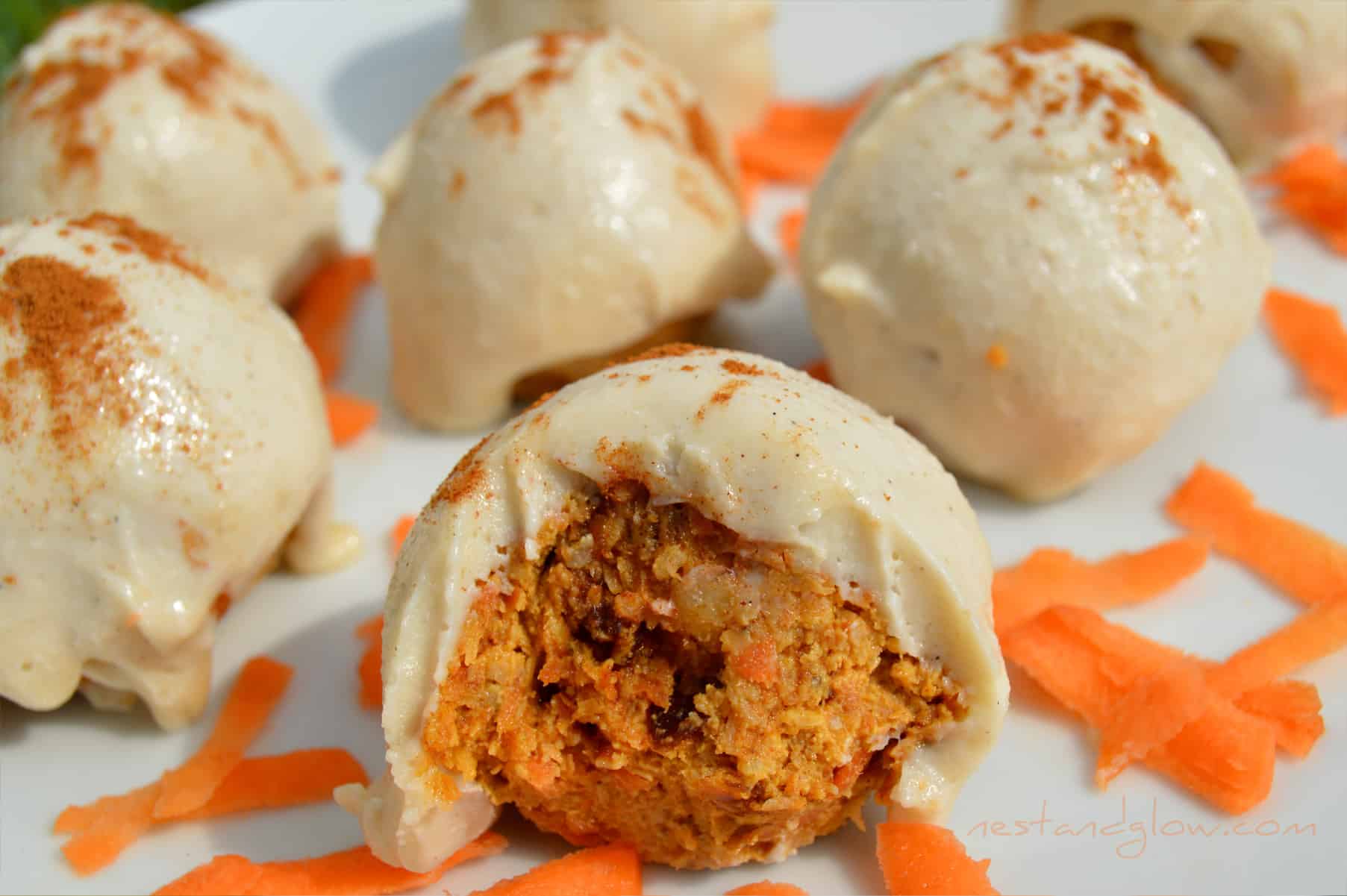 Little balls of raw carrot cake wrapped in a thick layer of cashew vanilla frosting. These are little balls of perfection!
They maybe a bit messy to make but they taste amazing. One of the most popular recipes of all time on the site and made it onto the cover of my plant based cookbook.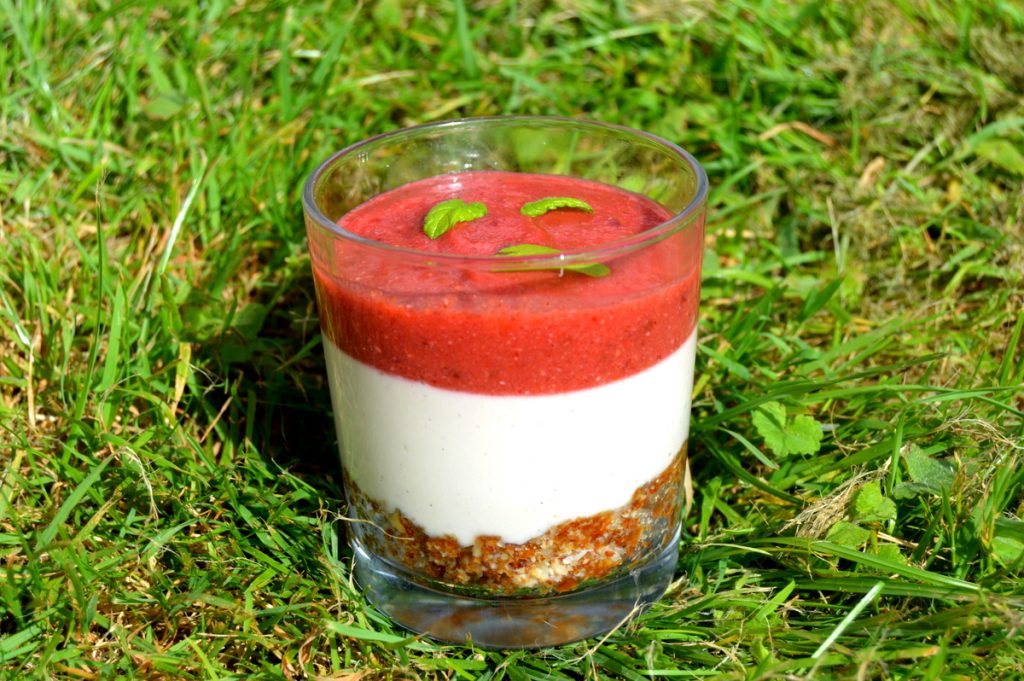 Of  course, these don't contain any cheese, cashews are used instead to get a rich creamy taste that many say tastes better than the "real" dairy cheesecake version.
I love making these in glasses as it avoids any mess trying to form into a big cake and cutting. A great low-stress dessert if you are hosting. Can be made into one big vegan cheesecake if you prefer.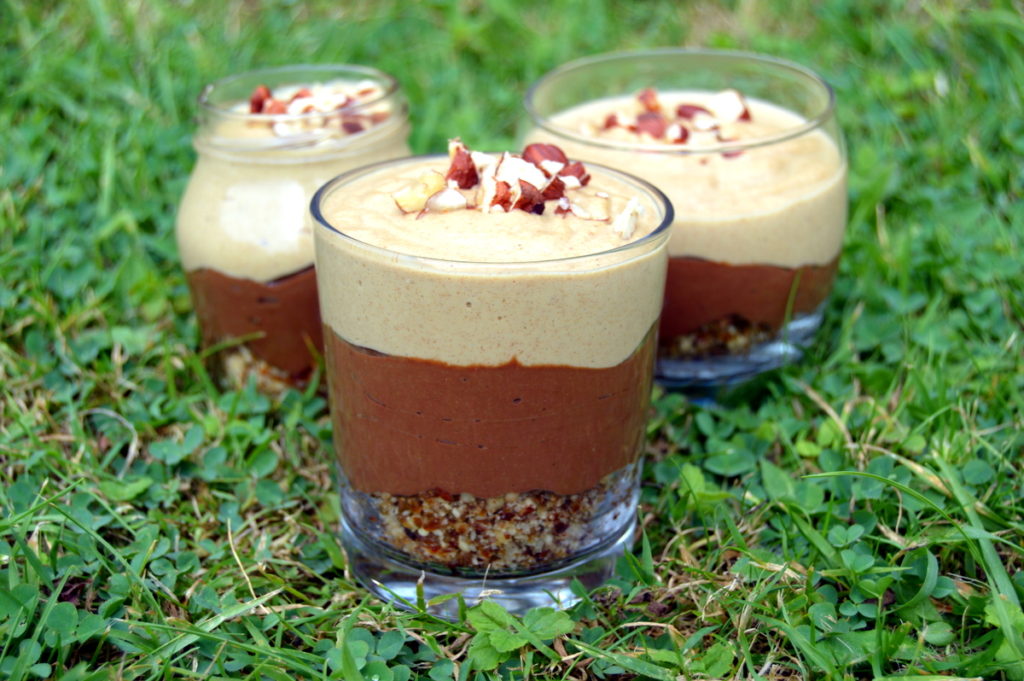 Another chocolate avocado recipe but this time the avocado has been hidden with raw cacao. You really don't taste the avocado unless you know its there!
The healthy salted caramel is made from cashew nuts with a hint of sea salt and vanilla. Perfect creamy and dreamy topping without any added dairy or refined sugar.
Date syrup is a great healthy sweetener to use in all of these healthy raw vegan dessert recipes.