This milk is free of any additives, preservatives, dairy and oil. Suitable for whole food plant based diets or anyone looking to cut down on their dairy intake. I've costed this vegan milk as working out as less than 10p a pint using the prices of my UK shop (non organic).
The salt is optional in this plant milk recipe. I find it balances out the flavour a bit and enhances it, but it's up to you. I always use a high-quality sea or rock salt as it provides trace minerals rather than just pure sodium chloride.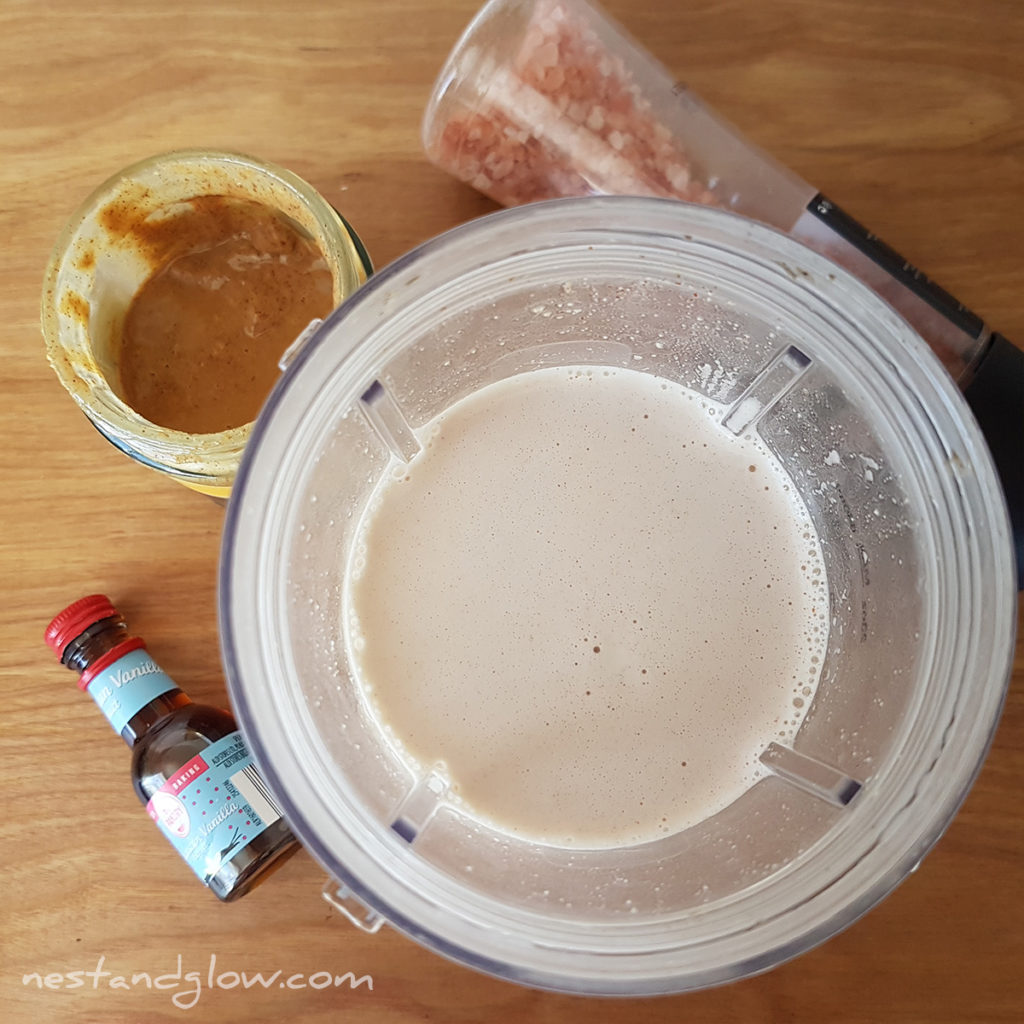 You can add one date to this vegan milk if you like sweetened milk, just make sure it's pitted! I love using dates to sweeten recipes as they provide fibre and nutrition and along with sweetness. Dates do contain sugar, but it's natural sugar that is absorbed slowly and is not a free sugar.
Roast peanuts in peanut butter do give a great flavour to this easy milk recipe. Although peanuts are technically a legume as they grow underground in a pod. As they are used as a nut its forgivable to think of them as a nut rather than the more accurate botanist classification.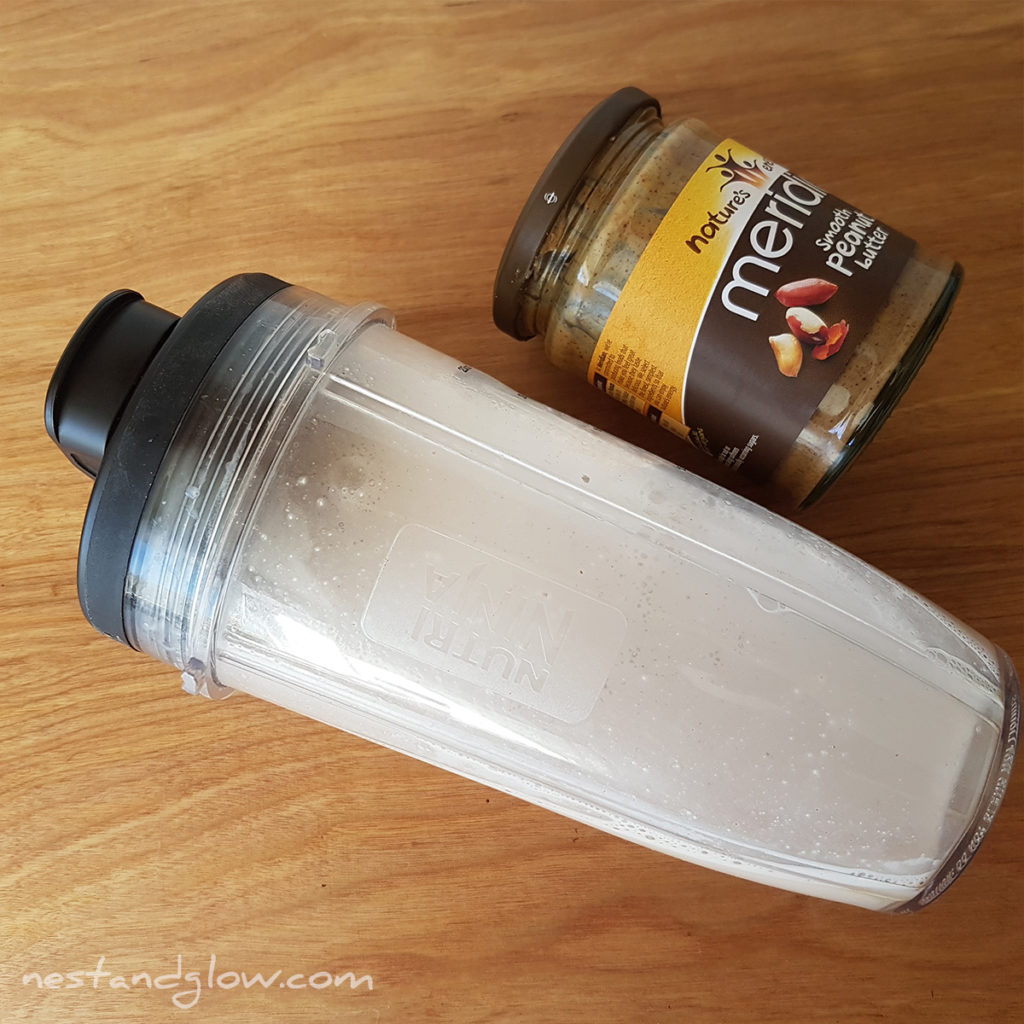 The recipe calls for filtered water but this does depend on how good your water source is. Some municipal water is high in undesirable elements or has been treated.
I'm lucky enough to live near a natural spring and I try to focus my water around that. Although as mentioned in my article about the problem with shop bought plant milk, water is dense so it's pretty tiring walking back from the well with water.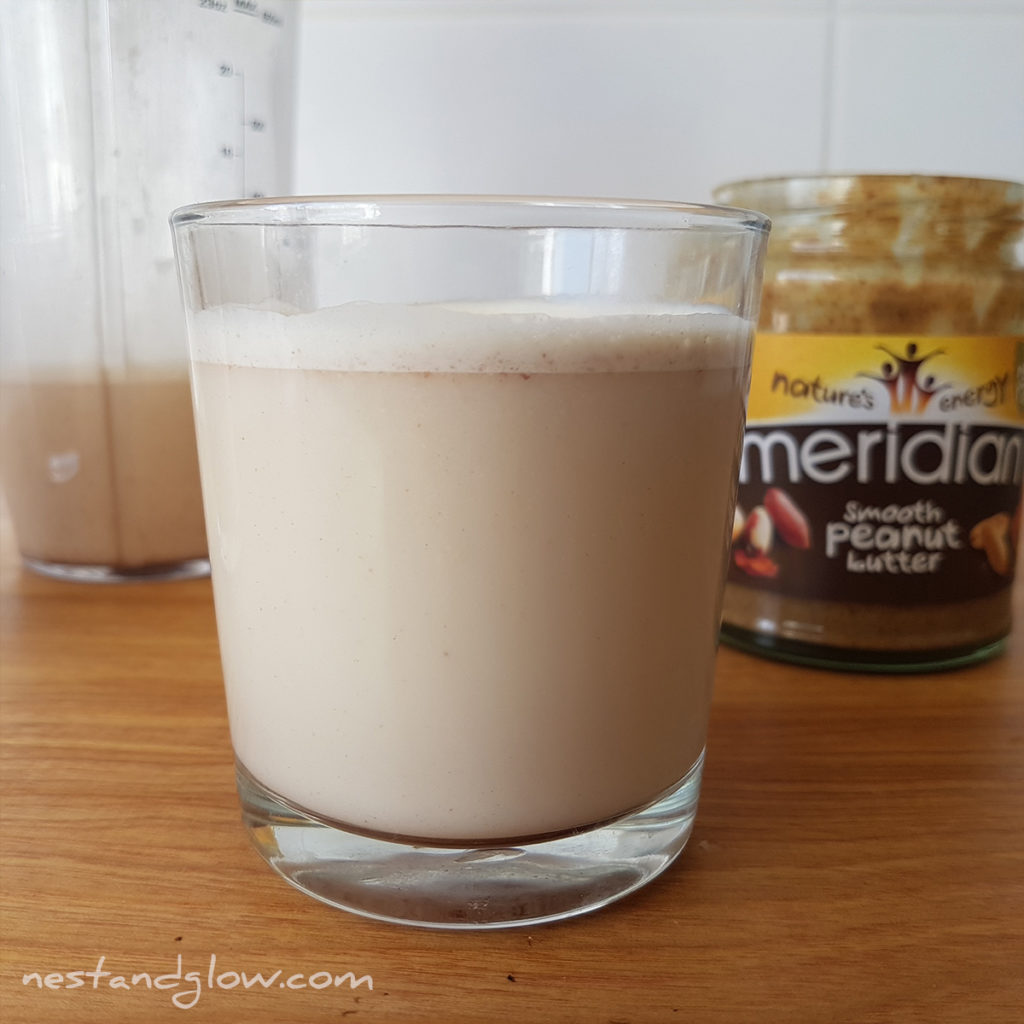 My instant nut or seed milk is great in hot drinks like coffee or tea. As it has no additives it will seperate so I keep in the fridge with a lid to give a quick shake before serving.
Peanut butter is used for the nut milk recipe just as its wildly available and is very inexpensive. But you can use any nut or seed butter that you like, just choose a pure butter with no added oils.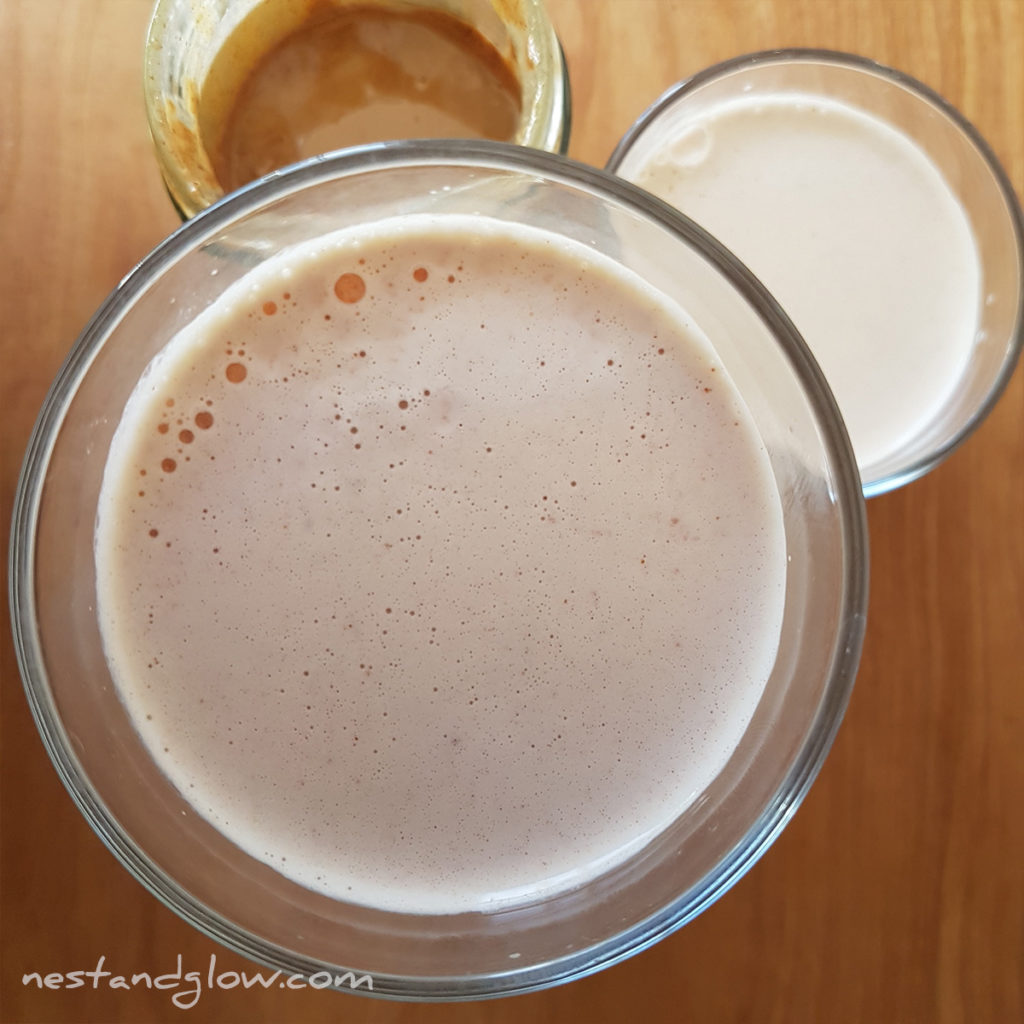 Whole cashews can be blended to make milk like this that is also raw. Cashews and macadamias are the only whole nut or seed that can be used to make a dairy free milk without straining.
Sunflower seed milk is also great, but you do need to strain it and realistically I know that's not practical if you're in a rush in the morning.
Yield: 1 Pint
Quick Vegan Milk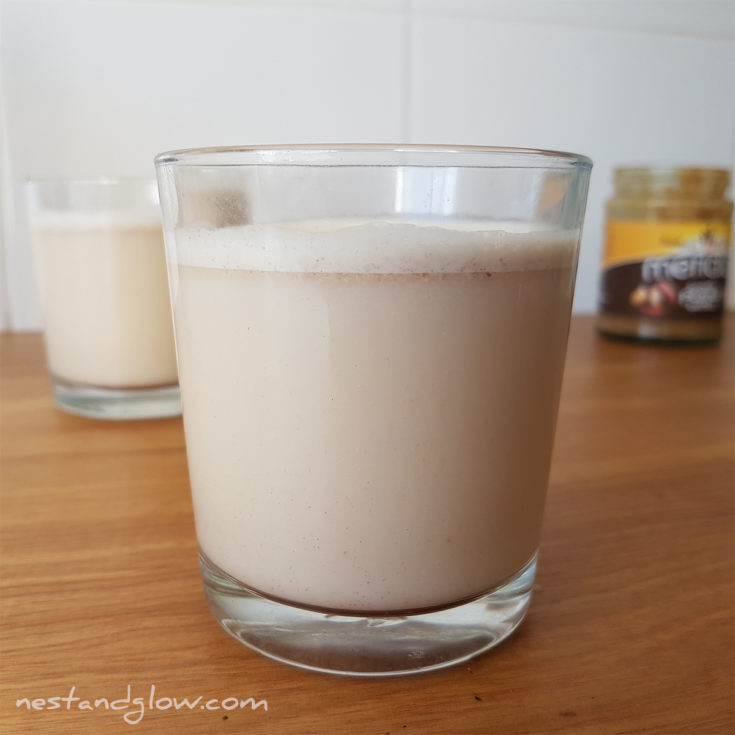 Make your own dairy free milk in less than 30 seconds. Stop buying milk and live more sustainably with this recipe that's quicker than shopping and recycling plant milk containers.
Ingredients
1 tbsp Nut or Seed Butter
1 pint of Filtered Water
1/2 tsp Vanilla (optional)
A pinch of Sea Salt (optional)
1 Date (optional)
Instructions
Place everything into a small jug / bullet blender.
Blend for 30 seconds then enjoy.
Keep quick vegan milk in the fridge in an airtight container and consume within 3 days.
Recommended Products
Links maybe affiliated, meaning I earn a commission from purchases but at no extra cost to yourself.
Nutrition Information
Yield
1 pint
Serving Size
1
Amount Per Serving
Calories

179
Total Fat

16g
Saturated Fat

8g
Trans Fat

0g
Unsaturated Fat

7g
Cholesterol

31mg
Sodium

266mg
Carbohydrates

7g
Fiber

1g
Sugar

5g
Protein

2g