A pure fruit smoothie made from watermelon, mango and Kiwi. This traffic light fruit smoothie is easy to make and looks impressive.
A great way to get a rainbow of different fruit into someones diet.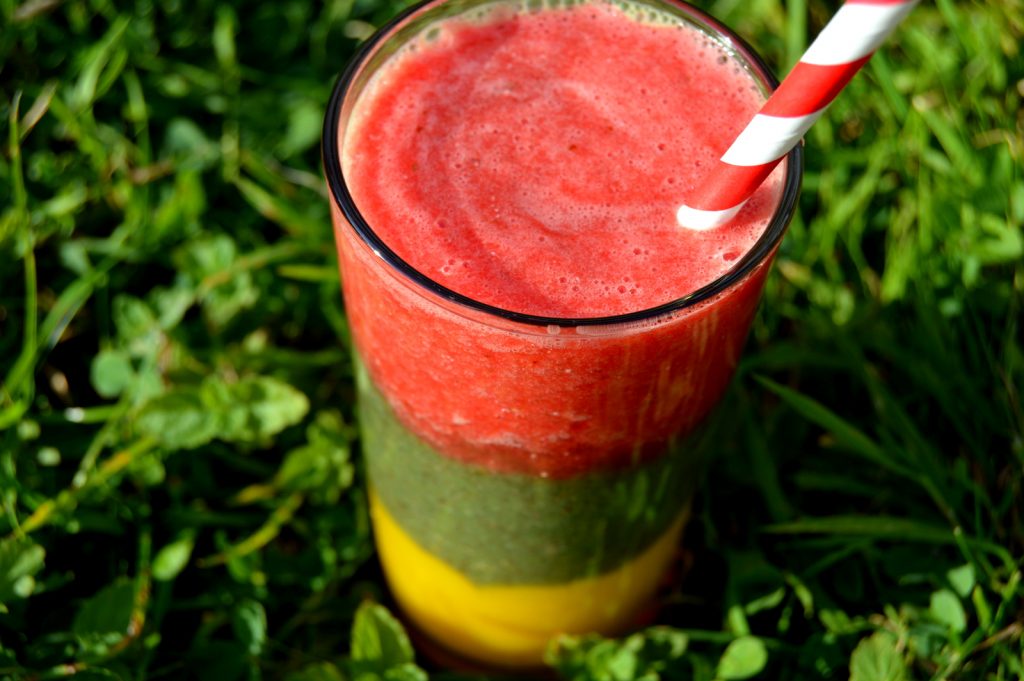 Its important to eat a variety of different colour fruit and vegetables as produce of different colours usually has different vitamins and minerals.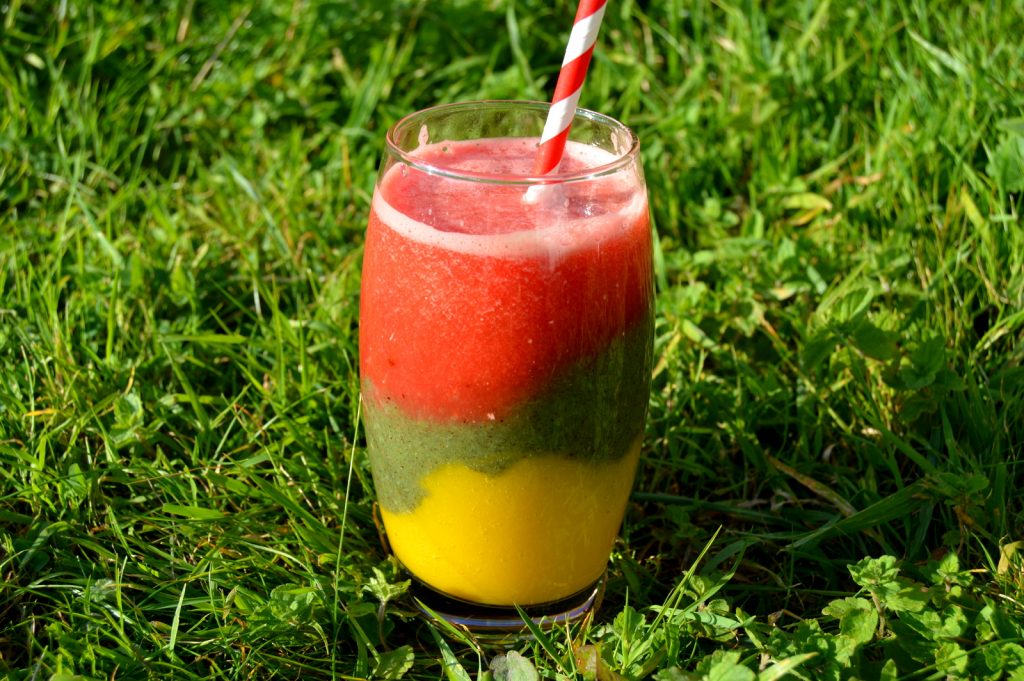 The only way you can go wrong with this is to not pour the fruit in the order of the thickness with the thickest first.
Start with thick mango, then kiwi and watery watermelon last.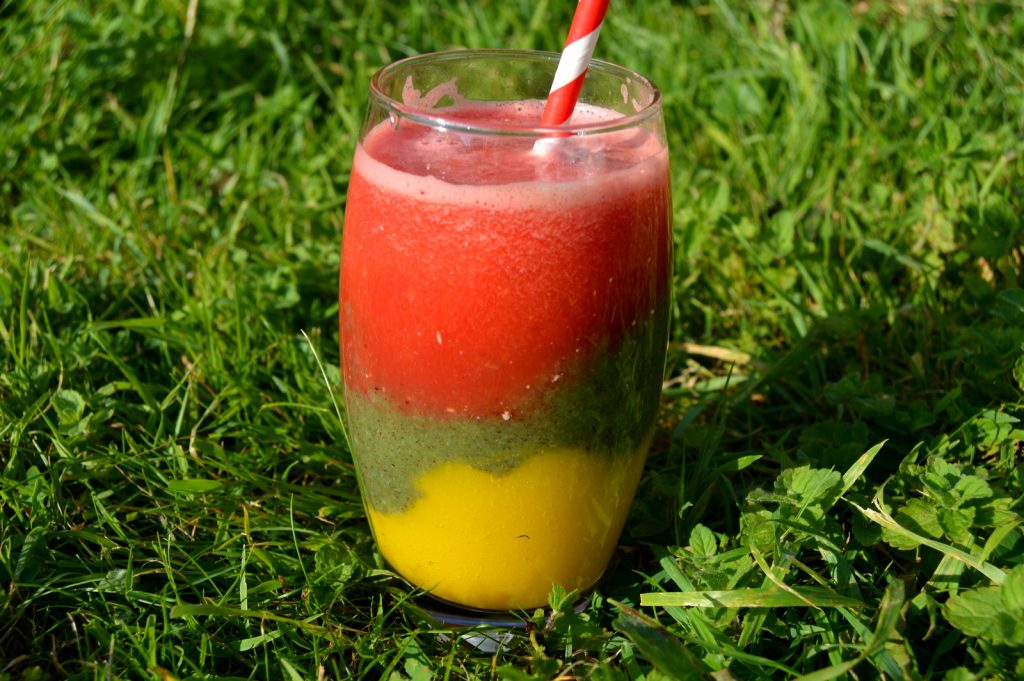 Drink straight away as blended fruit begins to oxidise and degrade after it's been smashed together.
Use a straw to let you drink a different flavour with every slurp.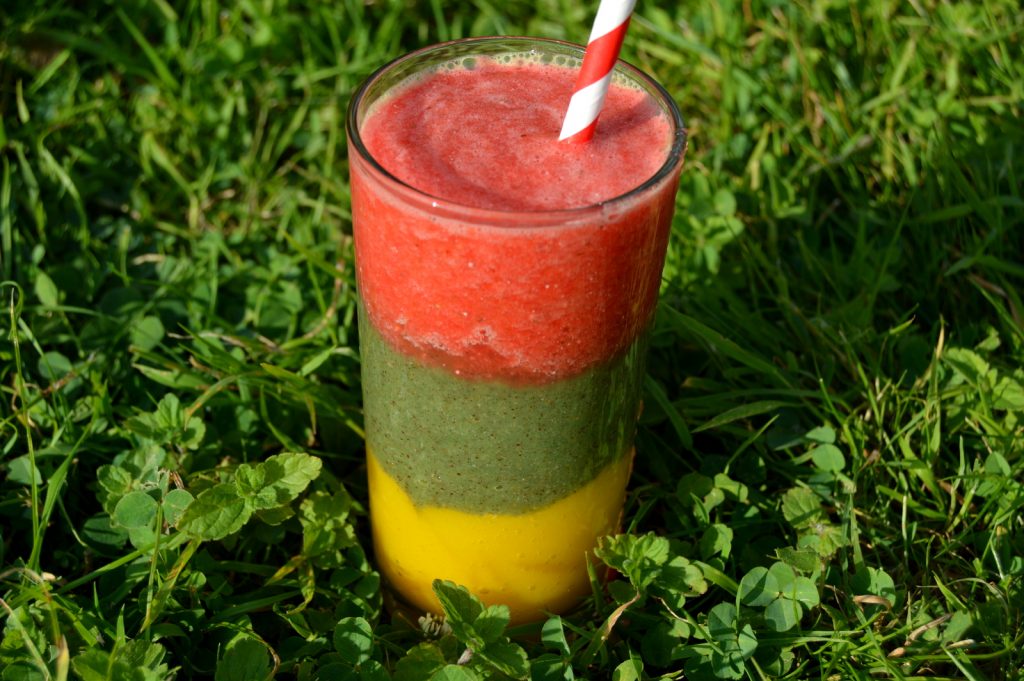 Yield: 4 traffic light smoothies
Traffic Light Smoothie - Kiwi, Mango and Watermelon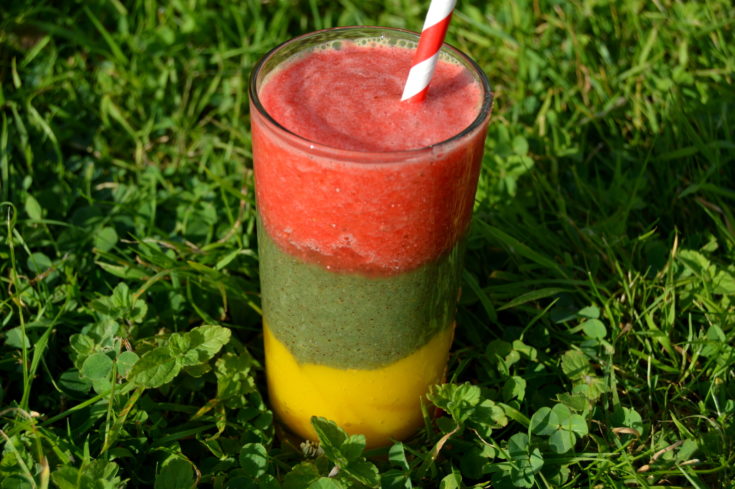 Fun layed smoothie that can be made in a few mintues and contains 3 portions of fruit. Yes it's the wrong way around but the amber mango needs to be at the bottom as it's the thickest.
Ingredients
1 Mango
4 Kiwis
1/4 Watermelon
Instructions
Blend all fruit individually.
If you have a watermelon with immature small soft seeds these are fine to blend and will add nutrition.
Pour into serving dishes starting with mango, then kiwi and finish with watermelon.
If you want straight lines pour in carefully over a spoon.
If you want random lines just pour in the serving glass.
Nutrition Information
Yield
4
Serving Size
1
Amount Per Serving
Calories

98
Total Fat

1g
Saturated Fat

0g
Trans Fat

0g
Unsaturated Fat

0g
Cholesterol

0mg
Sodium

3mg
Carbohydrates

24g
Fiber

3g
Sugar

19g
Protein

2g