Ever wondered what to do with kale? Here are some of the best kale recipes that make kale taste good. All recipes are high in nutrients, easy to make and contain a huge amount of kale leaf per serving.
Kale is a headless variety of cabbage that produces kale leaves. It's from the Brassica oleracea family and the same species as broccoli, cauliflower, collard greens, sprouts and kohlrabi.
Recipes With Kale
These healthy chips taste amazing, are high in protein, vegan and nut free. Bursting with goodness and always very popular!
This glowing green hummus tastes amazing with a twist of kale to give an earthy rounded flavour. Perfect with some healthy baked sweet potato chips.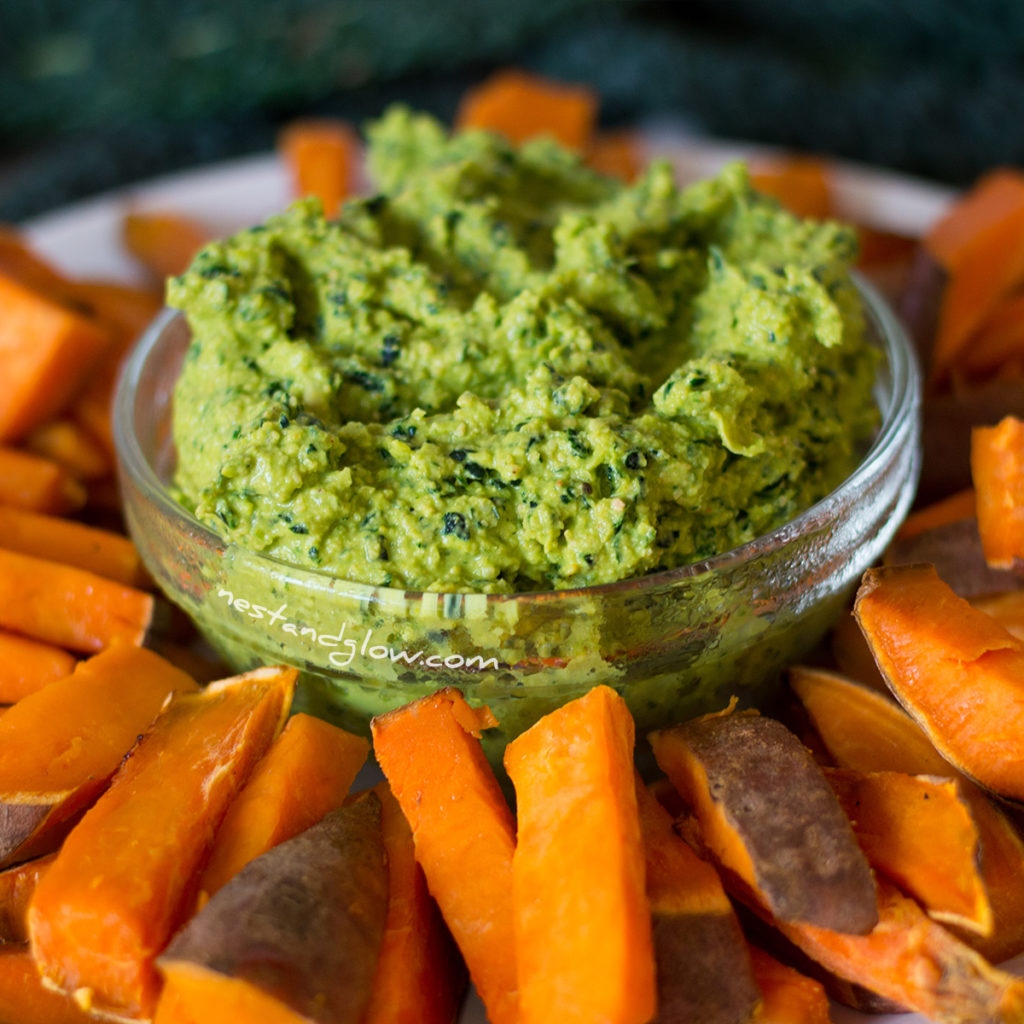 Kale is for more than just savoury dishes as these yummy chocolate kale chips show. Raw cacao is coated in kale then baked or dried to give an amazing kale chip.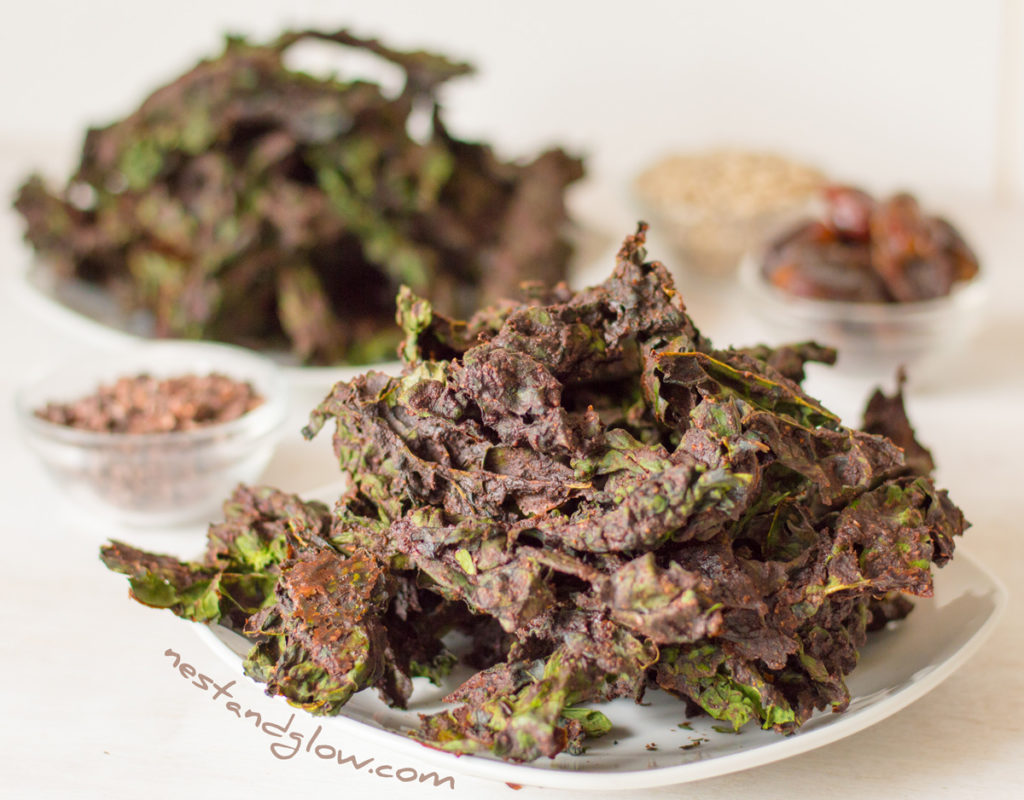 Forget just boiled or steamed kale try this healthy kale recipe for a bright and tasty kale side dish. With carrot ribbons, radishes, red cabbage and sesame seeds to not just look great but have an amazing mixture of tastes and textures.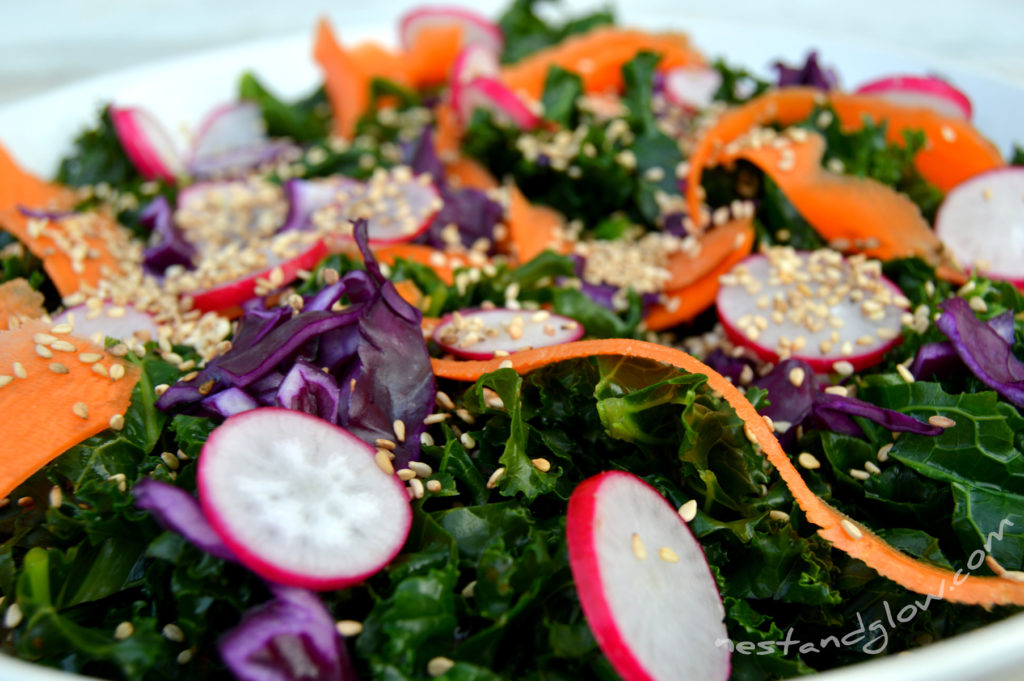 These bright rolls are perfect for the colder months when you fancy the goodness of a salad but don't fancy a salad. Raw veggies are cut into appetising sizes and are great dipped in the warming sauce.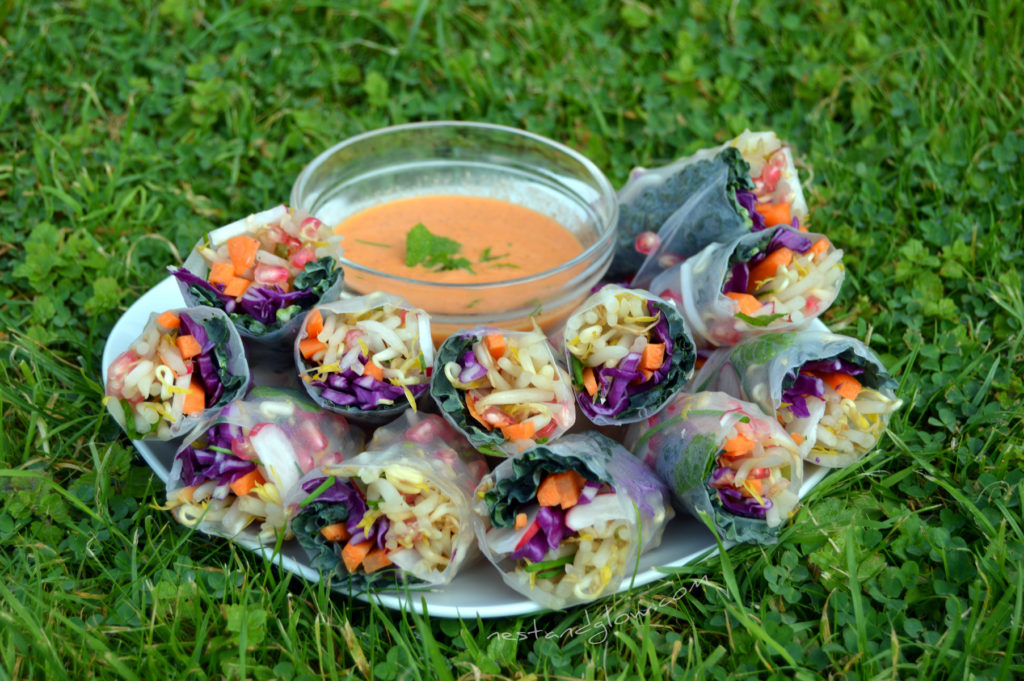 This one-pot meal contains over 3 portions of vegetables and is high in plant protein. Lentils and kale work so well together to make a filling and complete meal.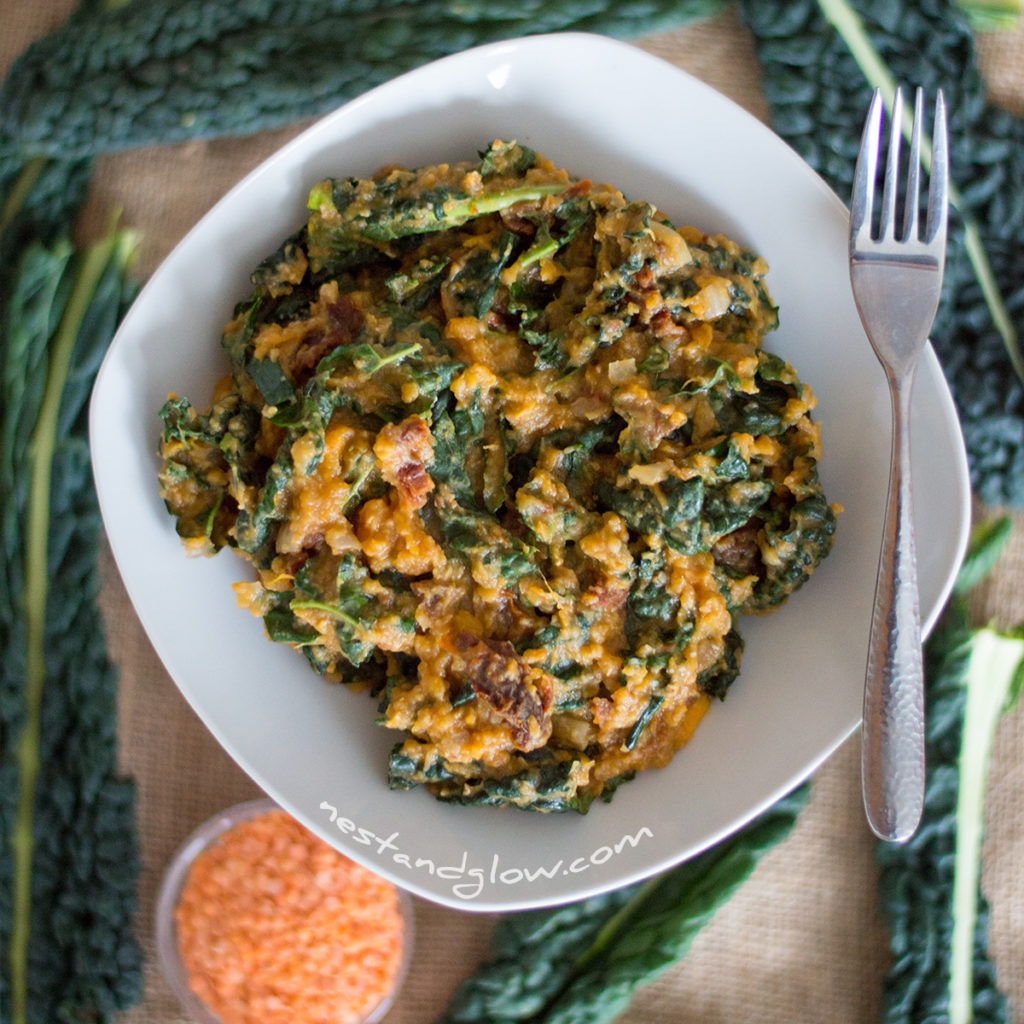 These kale chips can either be made raw vegan using a dehydrator or baked in a normal oven. Naturally free of gluten and nuts. Cashew nuts can be used instead of sunflower seeds if you prefer but as cashews are so addictive and I eat too many I often make this with sunflower seeds.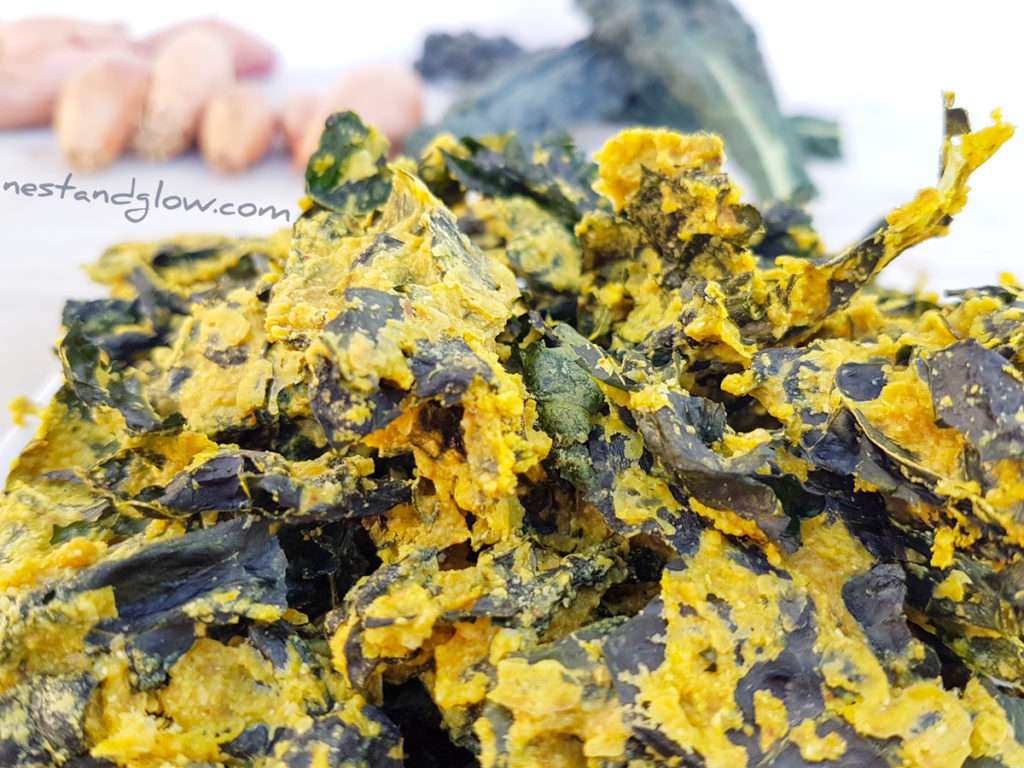 How To Prepare Kale
Kale has very thick stems. These are very fibrous and not suitable for eating.
With all kale recipes it's best to rip off the leaves from the stems and just eat the leaves.
If you're juicing kale then including the whole kale with stalks is a good idea as they contain some nutrients that can be extracted.
Kale stems can be saved for when you're making stock. Just freeze and then boil with other veggie straps to add taste and nutrition.
How To Cook Kale
Kale on its own can give digestive issues as is has hard cell walls. These cell walls need to be broken down to absorb the goodness.
Kale can be cooked like any other veggie – steamed, boiled, fried, deep fried, baked, microwaved.
However for health reasons only steaming, dry frying or oven baking are recommended.
Boiling kale loses lots of the nutrients in the water. Frying or deep-frying coats the thin leaf in oil making it mostly comprised of oil and not very healthy.
You can eat kale raw but the cell walls need to be broken down by either scrunching the kale with something like lemon juice or apple cider vinegar or by dehydrating like in raw kale chips.
History Of Kale
Kale comes from the Brassica oleracea family and in its uncultivated form is called wild cabbage. It's originally found in Europe and is thought that people in the northern Mediterranean began cultivating wild cabbage hundreds of years ago.
The wild cabbage was cultivated to select attractive traits such as big leaves. This lead to the formation of kale in about 5BC. In 1AD the cabbage as we know it was created by cultivating plants with tight leaves. Also in 1AD kohlrabi was created by selecting plants with fat stems and breedings. Not until 15AD was broccoli and cauliflower created. Then in 18AD Brussel sprouts were created in Belgium.
Don't Buy Pre-prepared Kale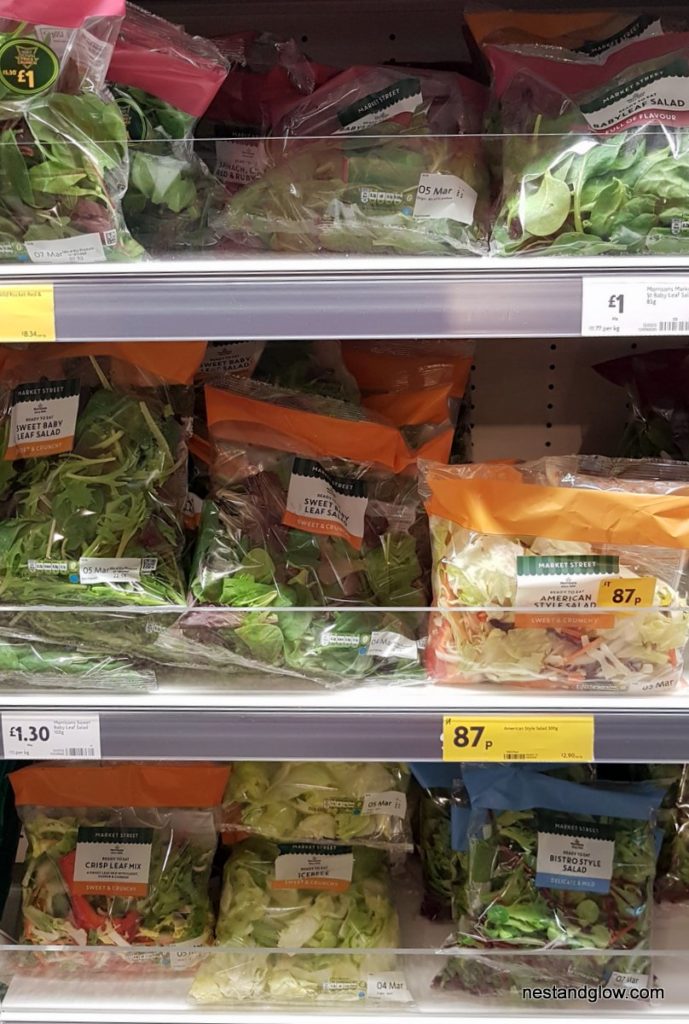 It may sound convenient to buy pre-prepared kale in a bag that has been chopped and washed. But this is often low in nutrients, washed in chlorine not overall that great for you. More information on why you shouldn't eat bagged salads or kale.
What Kale recipes do you like? If you've any recipes high in kale you would like me to make let me know in the comments below: