Sweet hummus can be used as a dip for fruit, spread on crackers, used to frost cakes or just eat with a spoon! Desert hummus tastes nothing like normal hummus but retains the two main ingredients chickpeas and sesame seeds.
Sweet Hummus Recipes
If you love normal hummus you have to try these dessert hummus recipes! You'll love how great these high plant protein hummus recipes taste. They're all loaded with fibre, healthy fats and nutrition.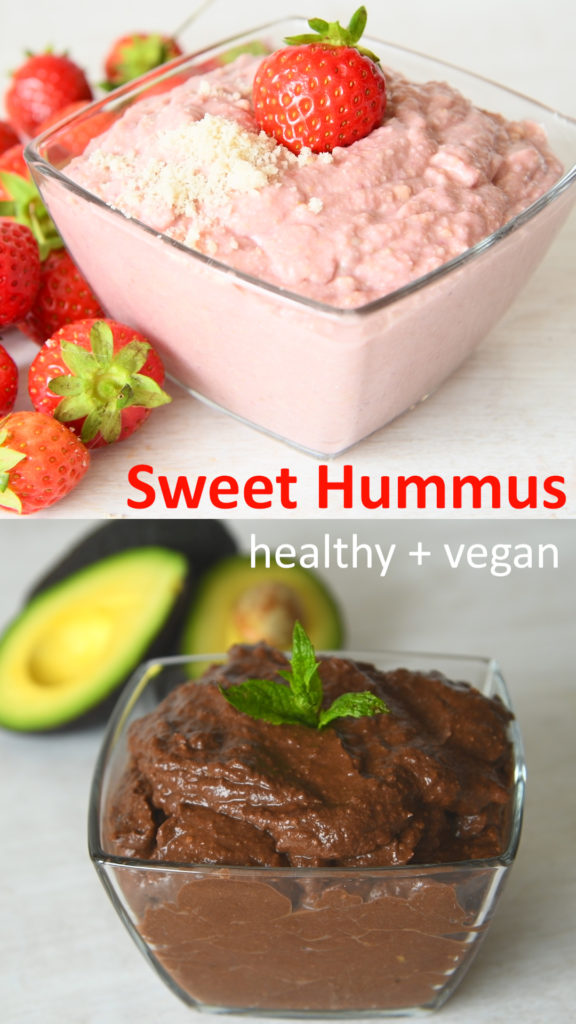 All of these homemade non-savoury hummus recuipes are oil free. Traditional hummus often has a lot of oil added, this is olive oil if it's a premium brand but most have lots of cheap vegetable oil. I don't add any oil to these dessert hummus recipes as they contain enough natural raw fats from avocado nuts and seeds.