Sadly many chocolate you would think is vegan is not. It's a bit of a minefield when trying to find a bar of vegan chocolate.
You would be forgiven for thinking that all dark chocolate is vegan because it has no milk in the recipe, but sadly it isn't that simple.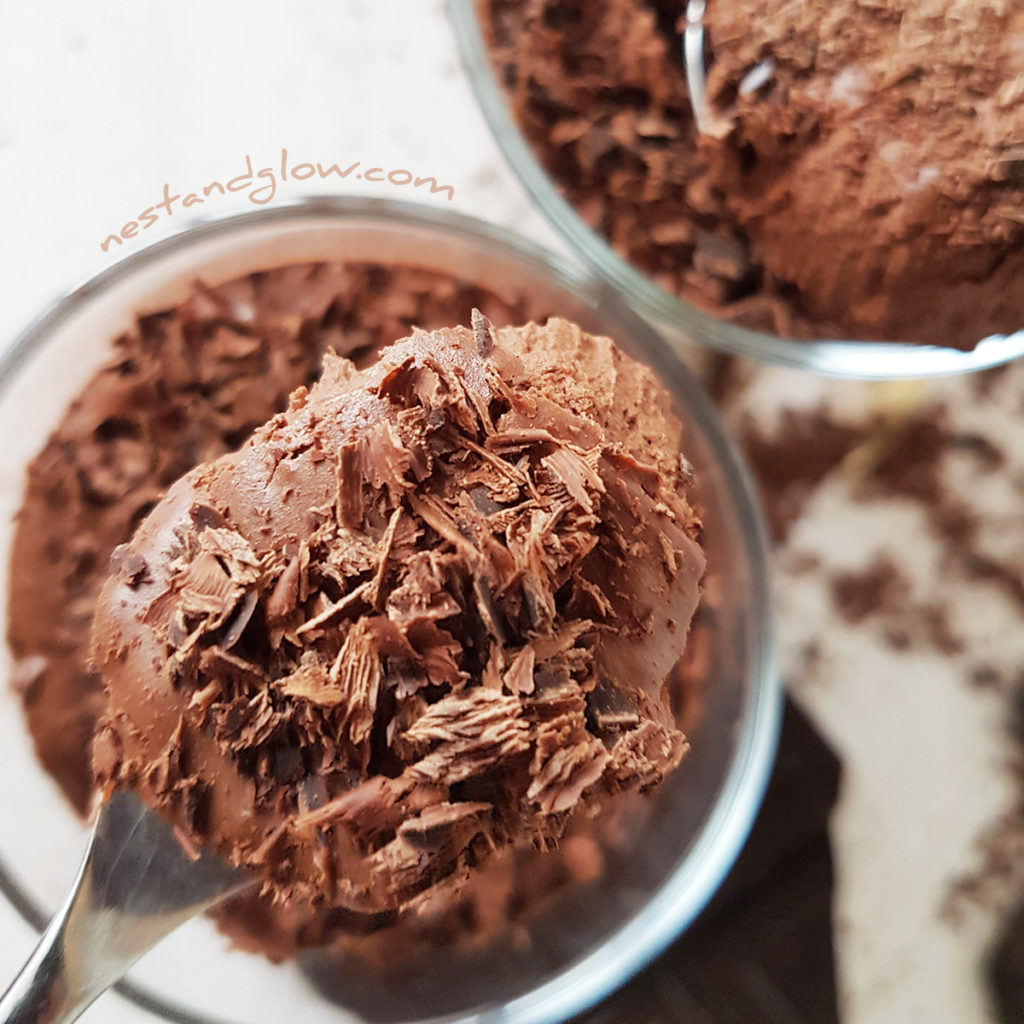 Be Aware Of Butter Oil
Cacao butter is a solid fat that is obtained by pressing cocoa beans, otherwise known as theobroma oil. It has an amazing chocolate aroma without any of the bitterness.
White chocolate is traditionally made from this cacao butter but without any brown cocoa powder added so it remains a golden white colour.
Chocolate is magical as it's melting point is about the same temperature as the human body giving an irresistible gooey texture as you eat it. Vegan chocolate is just as magical as it's dairy counterpart as it contains the cacao butter for the essential melt in the mouth texture.
As cacao butter is expensive manufactures that are eager to cut costs like to replace it with other oils. These inferior cheaper oils include palm and butter oil.
Butter oil definitely isn't vegan as it's a dairy product. Palm oil unless it's sustainable also wouldn't be considered vegan – as veganism is not a diet but a lifestyle to minimise cruelty.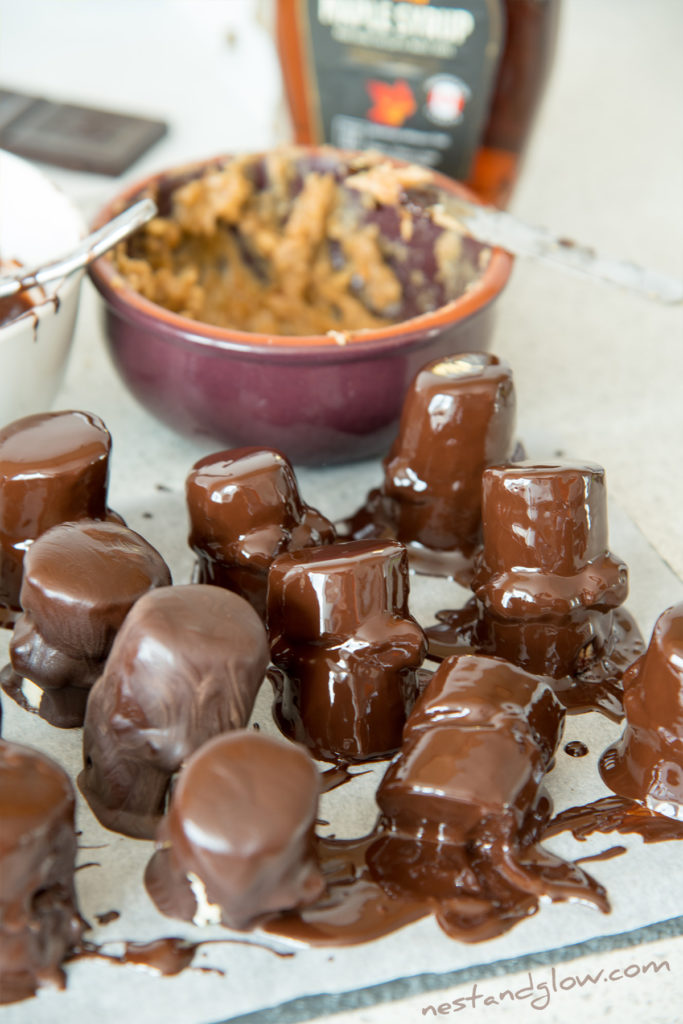 Vegan Chocolate Contaminated With Milk
Most large chocolate manufacturers don't separate their lines for dairy and non-dairy products. This means that there's almost certainly going to be traces of milk in products that don't contain milk in the ingredients.
Organic chocolate company Green and Blacks came under lots of criticism after being bought out by Kraft as suddenly bars that used to contain V for vegan chocolate were no longer vegan. This was initially thought to be because they had changed the formula or practices. But the truth is Green and Blacks was never strictly vegan as all chocolate was processed on the same lines and flushed with chocolate between runs. So Kraft was actually being more honest!
Labelling now is a lot more strict as so many have allergies. When looking for vegan chocolate look out for "may contain traces of dairy" or similar. If it says vegetarian you know it's probably not vegan chocolate.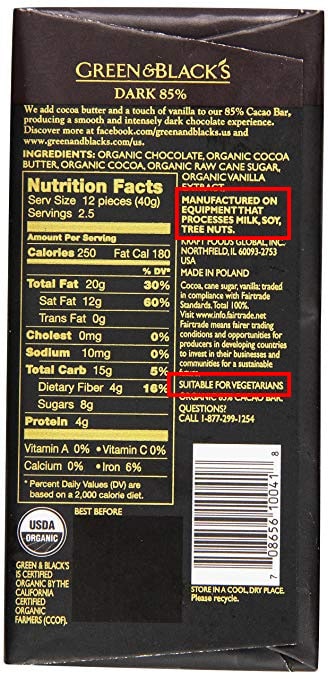 How To Choose A Vegan Chocolate
Like most things in life, you get what you pay for.
If you want a high quality vegan chocolate then make sure that it contains cacao butter and no other fats or oils.
The higher end chocolate brands are often a much safer bet as they go to extra steps to ensure their vegan products are separated from dairy products. If in any doubt ask a manufacturer if their chocolate is vegan and free of all traces of dairy. If they are unsure or don't get back to you then it's a safe bet to avoid their products.
Luckily there are also some purely vegan brands that you can be assured are totally vegan. Look out for the V symbol on the back of the packet.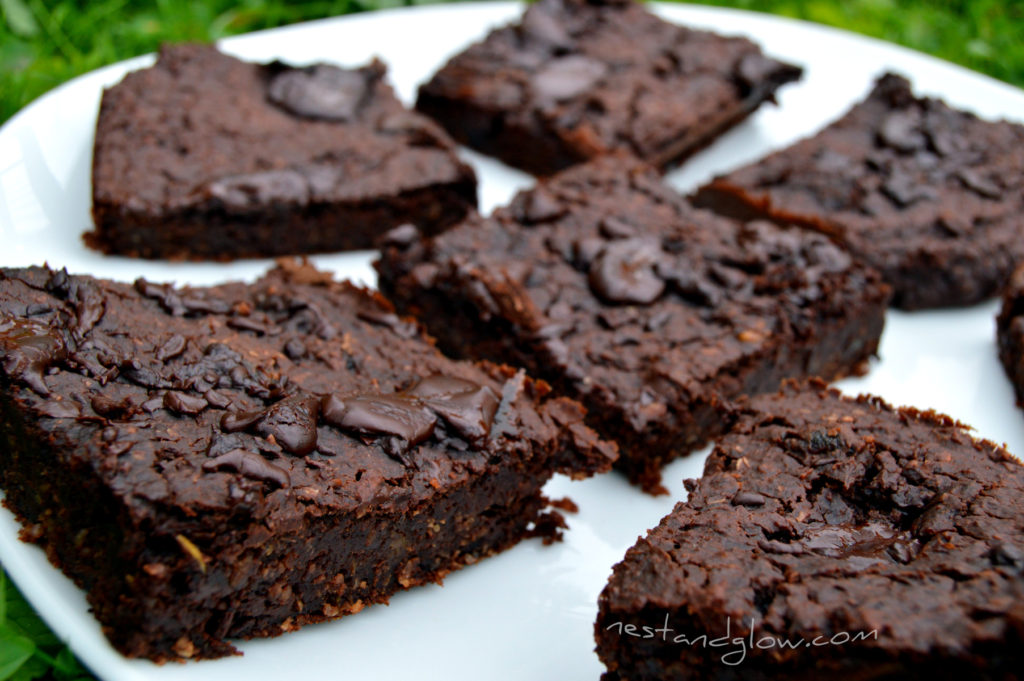 Final Words About Vegan Chocolate
I hope you liked my article on vegan chocolate and it helps to make an informed choice.
Some other articles, even from vegan websites, were recommending chocolate that contains traces of milk so thought the world needs a better article on vegan chocolate.
Healthy Easy Vegan Chocolate Recipes
Now you know what to look out for when choosing a vegan chocolate why not try some of my healthy and easy vegan chocolate recipes? All are of course free of milk and dairy if you use vegan chocolate!