Easy and simple recipes to make high protein and gluten-free bread that is perfect for avocado on toast. All are vegan and made from unrefined ingredients. Free of yeast, xanthan gum, oil and flour.
Most gluten-free bread contains refined flours, oils and stabilisers making them just gluten-free and not healthy. As all of these recipes are made from whole ingredients like quinoa and lentils they are also high in protein and fibre. Two slices of any of these pieces of bread are more than enough plant protein for a meal.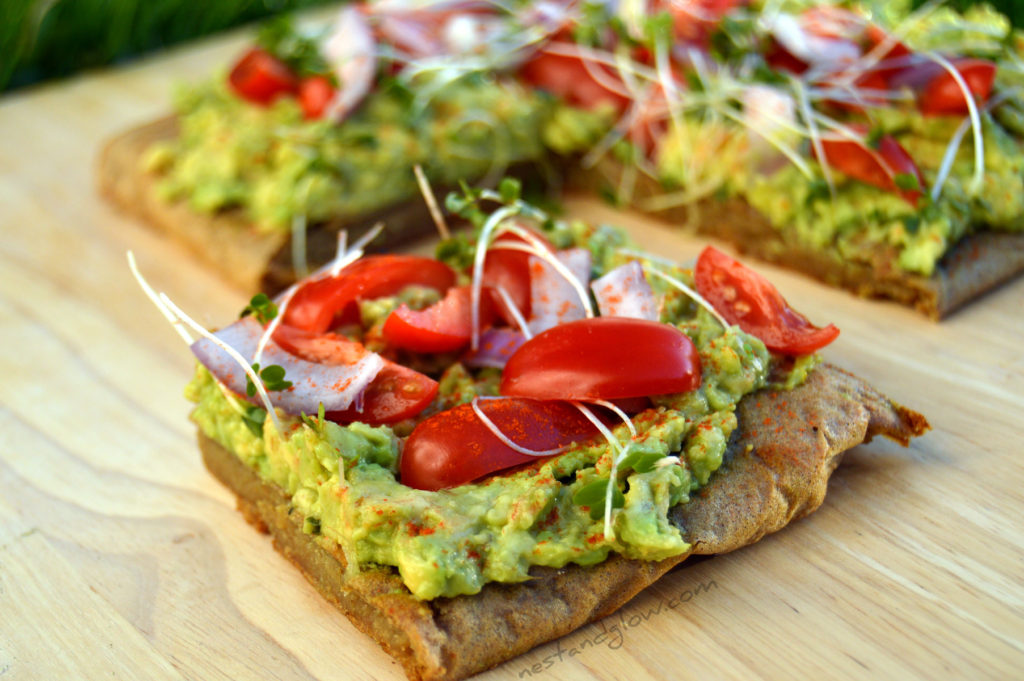 Quinoa can be soaked, blended and baked to make a delicious bread that has a fluffy inside with a crispy crust. It's high in protein, filling and has a rich nutty taste. Avocado on quinoa toast recipe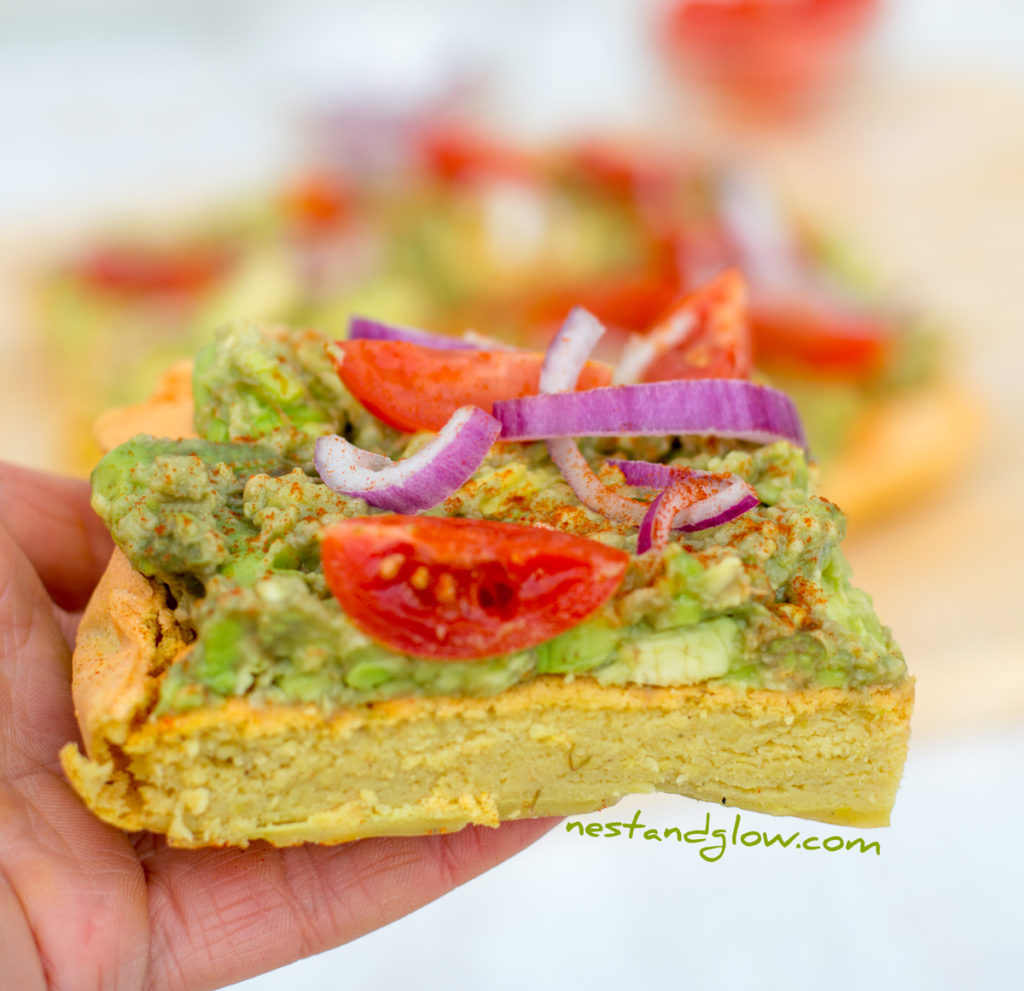 Red lentils are soaked then baked to make a very high protein gluten-free bread. This recipe is cheap as red lentils are the main ingredient. Lentil protein bread topped with avocado recipe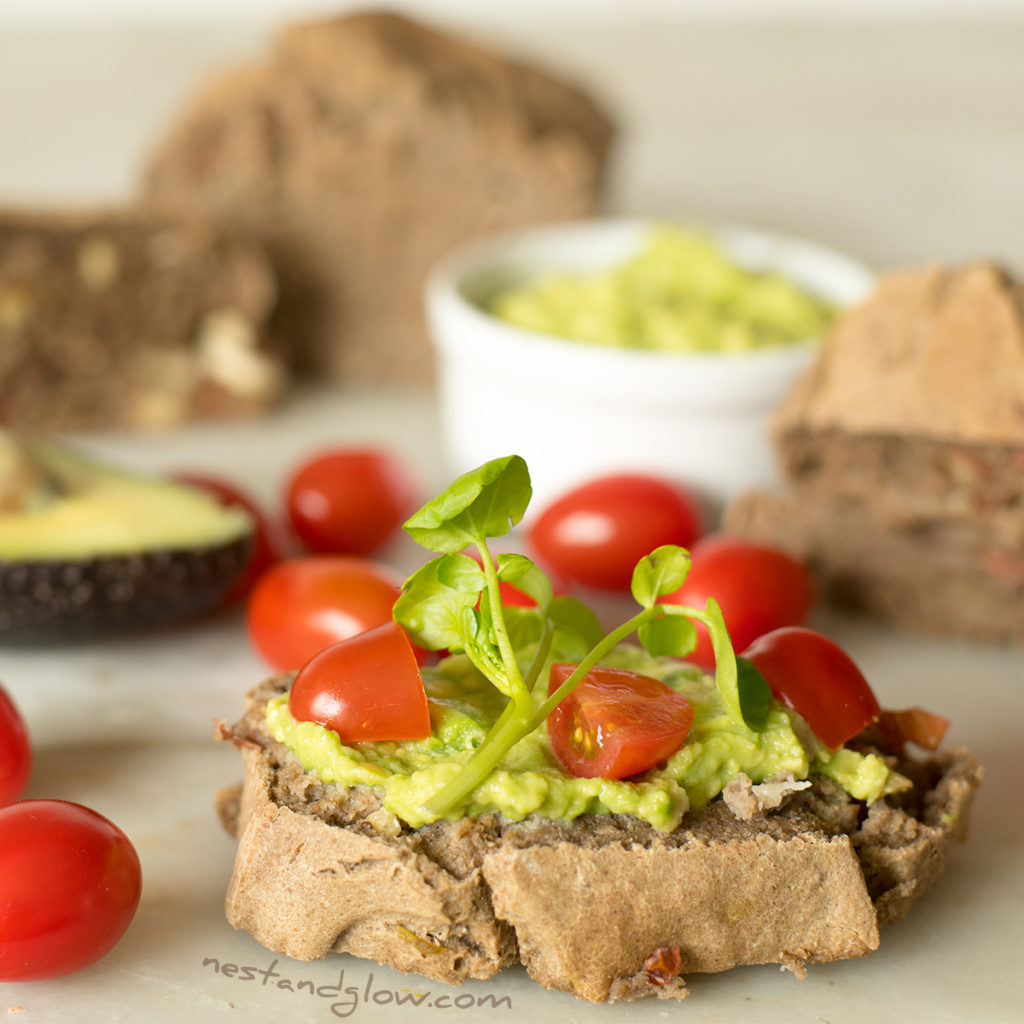 Despite the name, buckwheat is actually nothing to do with wheat and is a gluten-free seed. It's inexpensive and a great nutrient dense food. This buckwheat bread contains buckwheat, chia seeds and almonds to make a high protein and tasty gluten-free bread. Buckwheat bread recipe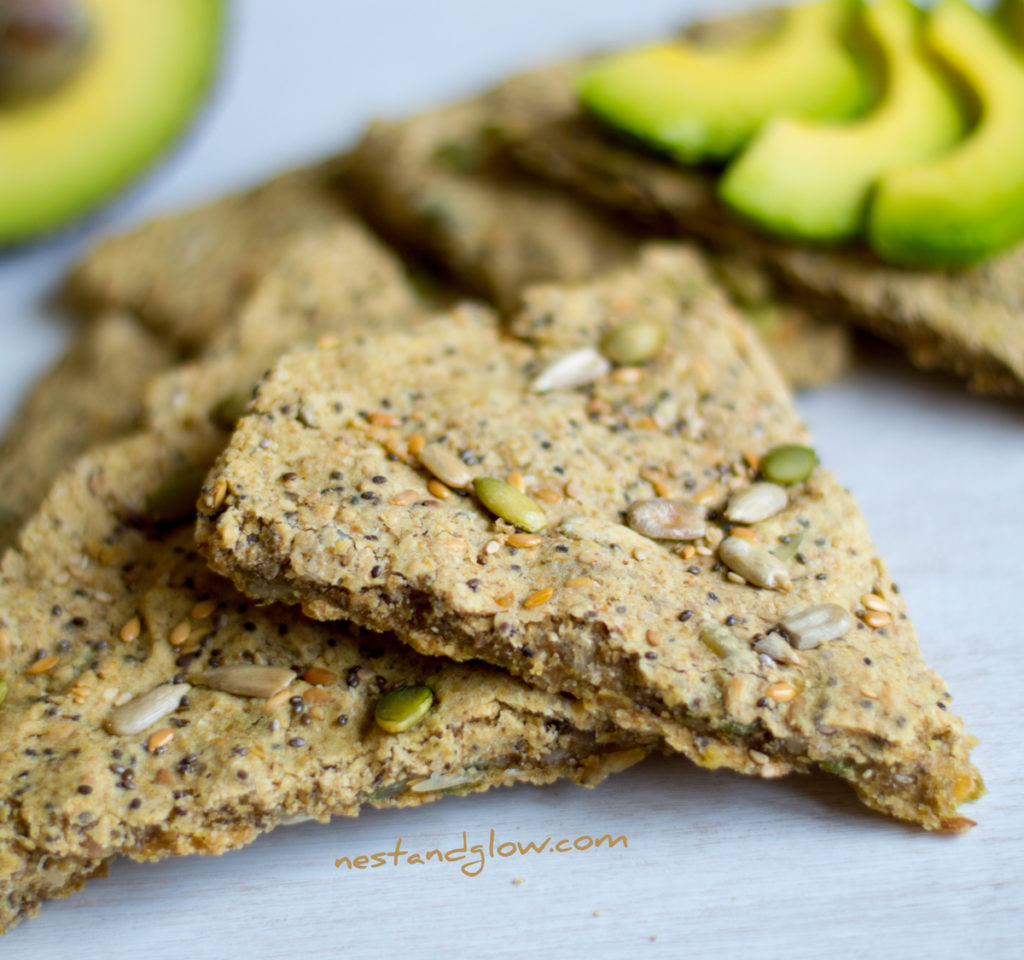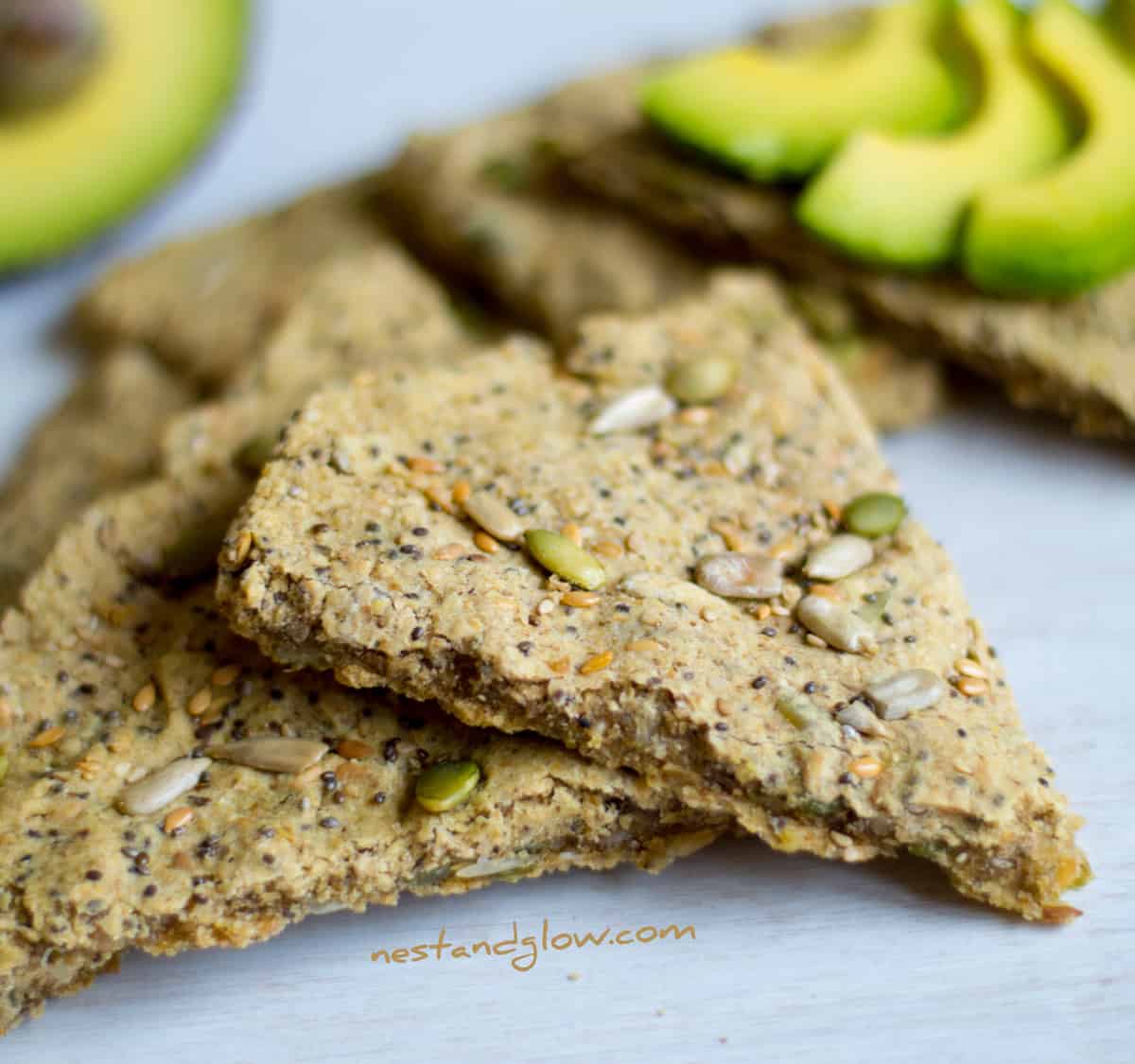 Not strictly a bread but this oatcake recipe is the perfect base for avocados. The mixture of five seeds adds a delicious taste, texture and crunch! Make with gluten-free oats if you have issues with digesting trace amounts of gluten. Five seed oatcakes recipe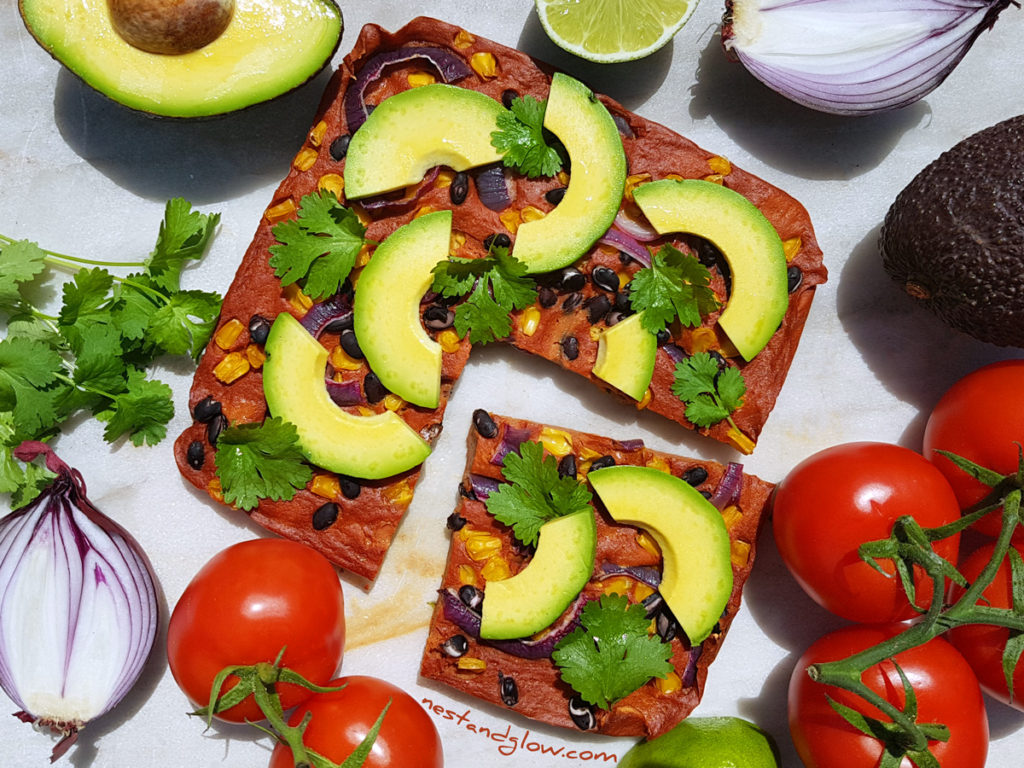 This bread is filled with tomato, onion, sweetcorn, black beans and topped with avocado, coriander and lime juice. Bursting with flavour and nutrition. Mexican quinoa flatbread recipe
Adaptations
These easy and simple gluten-free high protein breads are all base recipes so feel free to adjust to your tastes. Add extra flavour as you like such as sundried tomatoes, olives or herbs. Let me know how you get on with gluten-free avocado toast and feel free to ask any questions.
Most sites will tell you the highest sources of protein is in meat but it's easy to get enough protein on a plant based diet that is high in whole unrefined foods.