Easy to make healthy oat cookies without any eggs, butter or flour! All are vegan and nutritious but most importantly taste great. Can be made quickly for a great on-the-go healthy snack. Many of these cookies contain two portions of fruit or veg!
These simple healthy cookie recipes can all be made with instant, oatmeal or whole oats that have been ground. With whole oats, it works best with soft crumbly oats. For instant oats use a brand that is 100% pure oats. These healthy cookies are easy to make gluten-free by using gluten-free oats, more information on oats and gluten later.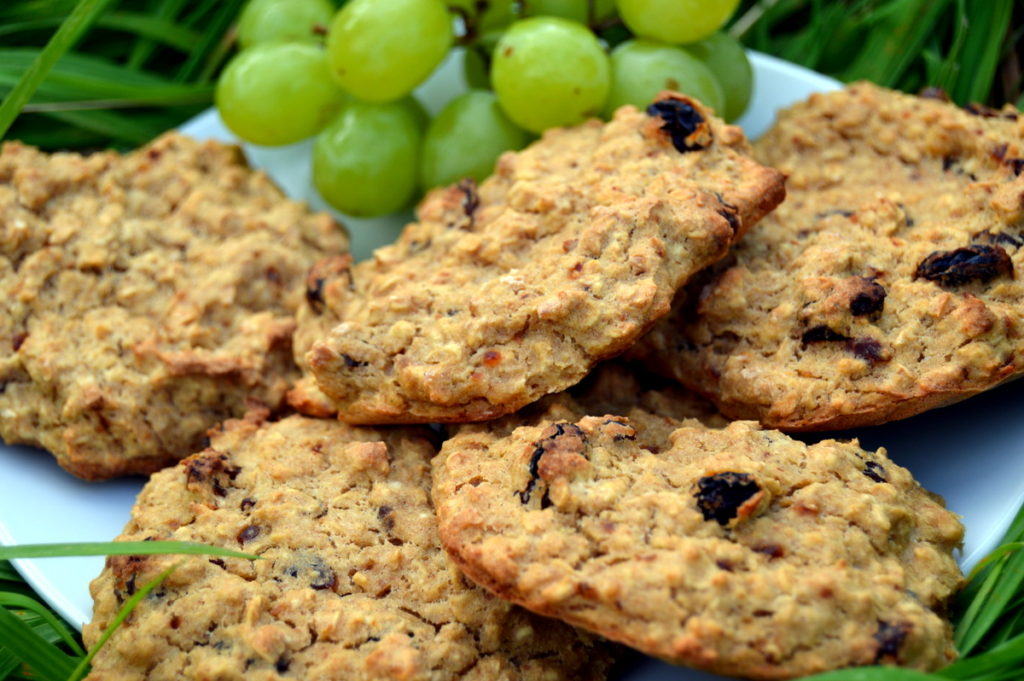 So easy to make 3 ingredient healthy cookies even on a busy morning, just mix together and bake! The raisins can be replaced with any other dried fruit that you like. This healthy cookie recipe is low calorie and no added sugar. Banana Oat Cookies Recipe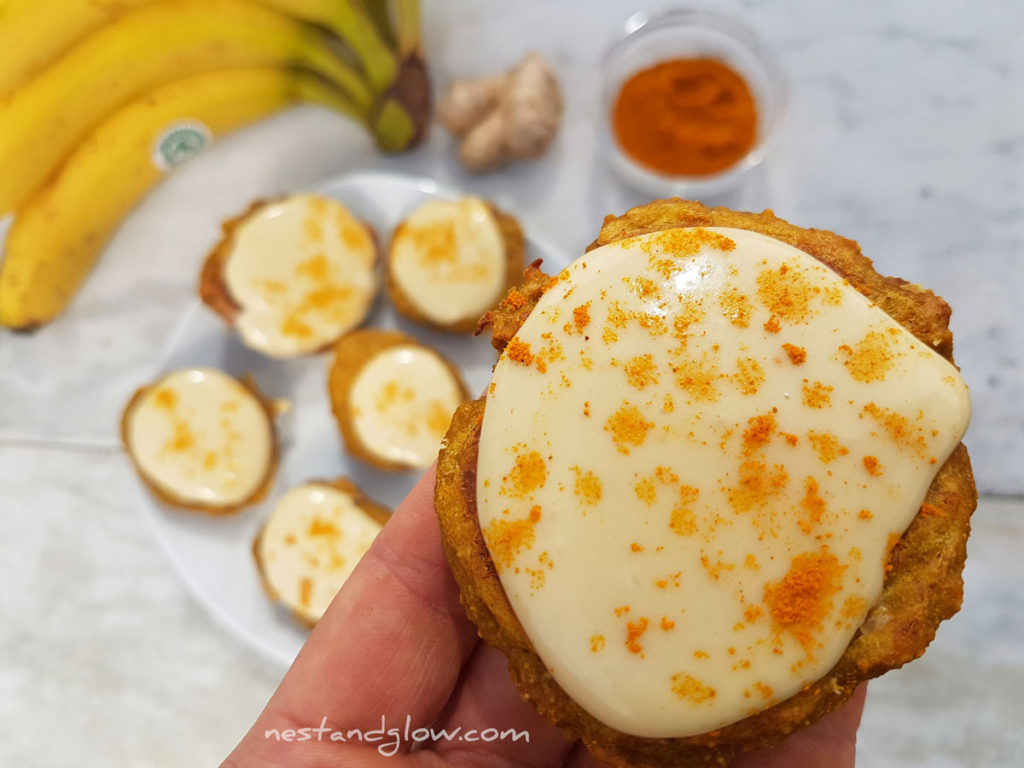 When you have a bit more time try these golden turmeric ginger healthy cookies with a creamy cashew frosting. They taste even better than they look and are loaded with nutrients. Cashew frosted ginger cookies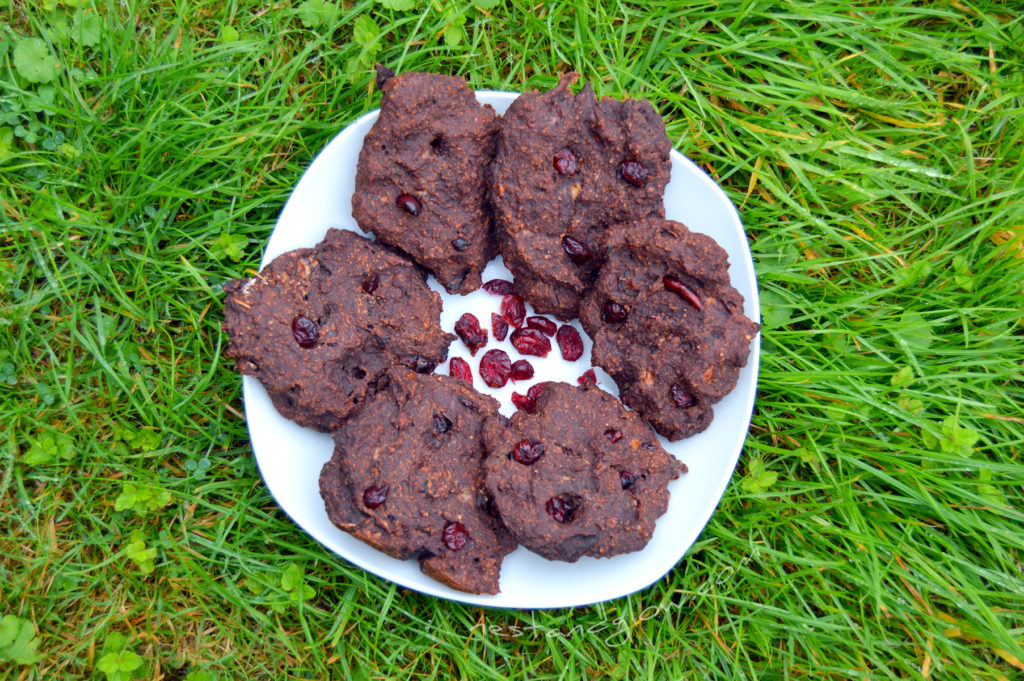 Rich chocolate healthy cookies with tart cranberries. Use cranberries that are sweetened with pineapple or apple juice rather than refined sugar for maximum nutrition. Low in sugar cookies recipe as its just sweetened with fruit so retains all the fibre. Chocolate Cranberry Cookies Recipe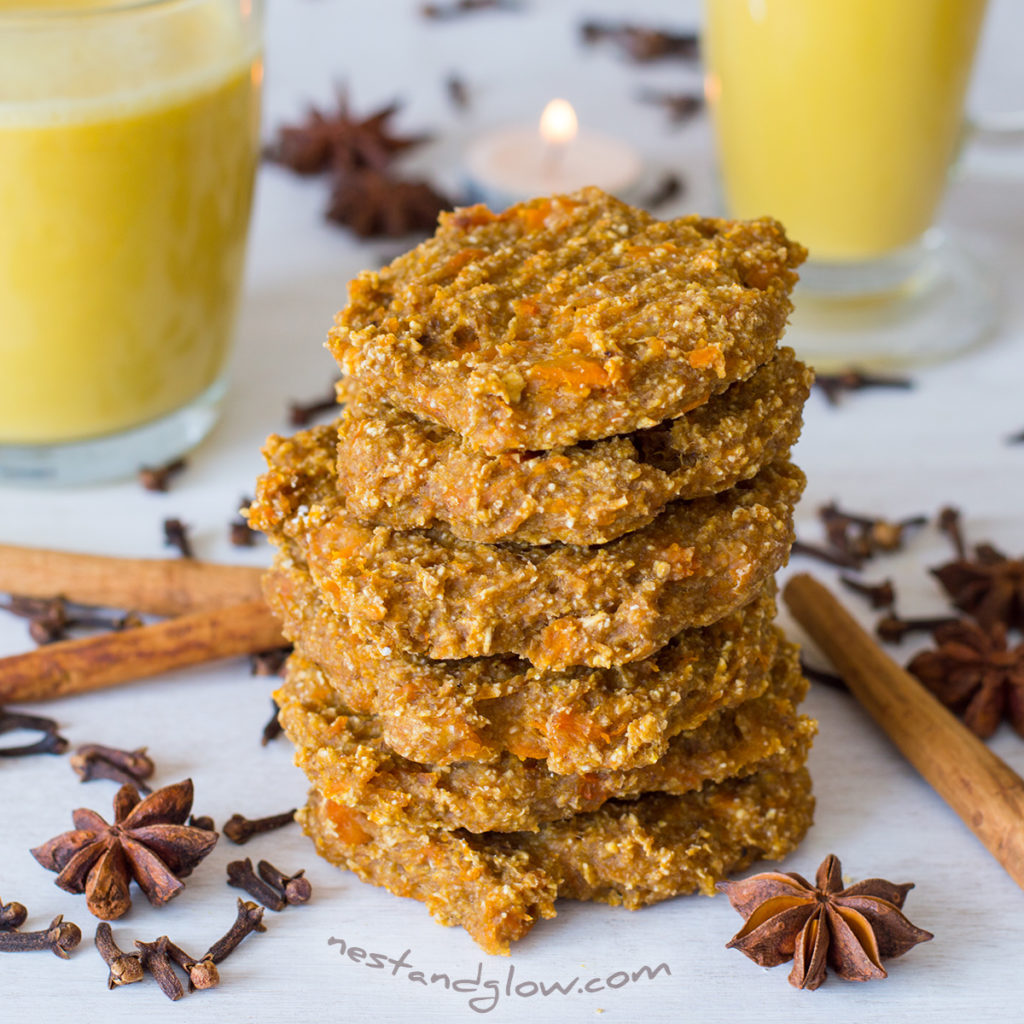 These pumpkin spice oat cookies can be made by using pumpkin or butternut squash. Heavily spiced with cinnamon, nutmeg, ginger and cloves. Pumpkin spice cookies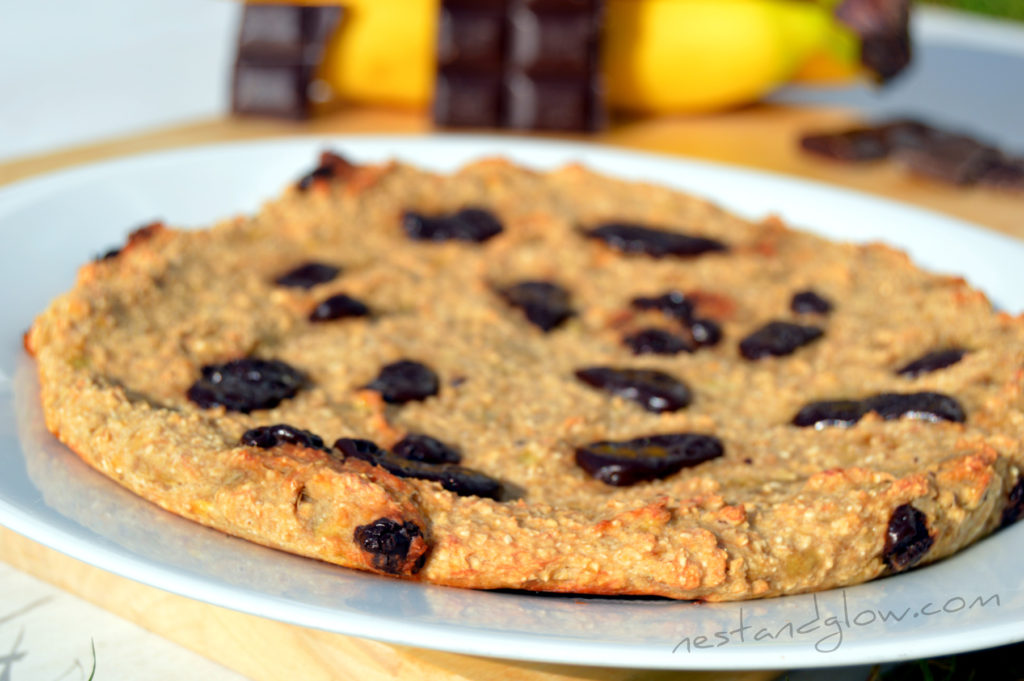 What can be better than a giant healthy cookie with chocolate chips? Use dark chocolate as it's high in beneficial compounds present in chocolate and low in sugar. Giant healthy chocolate chip healthy cookie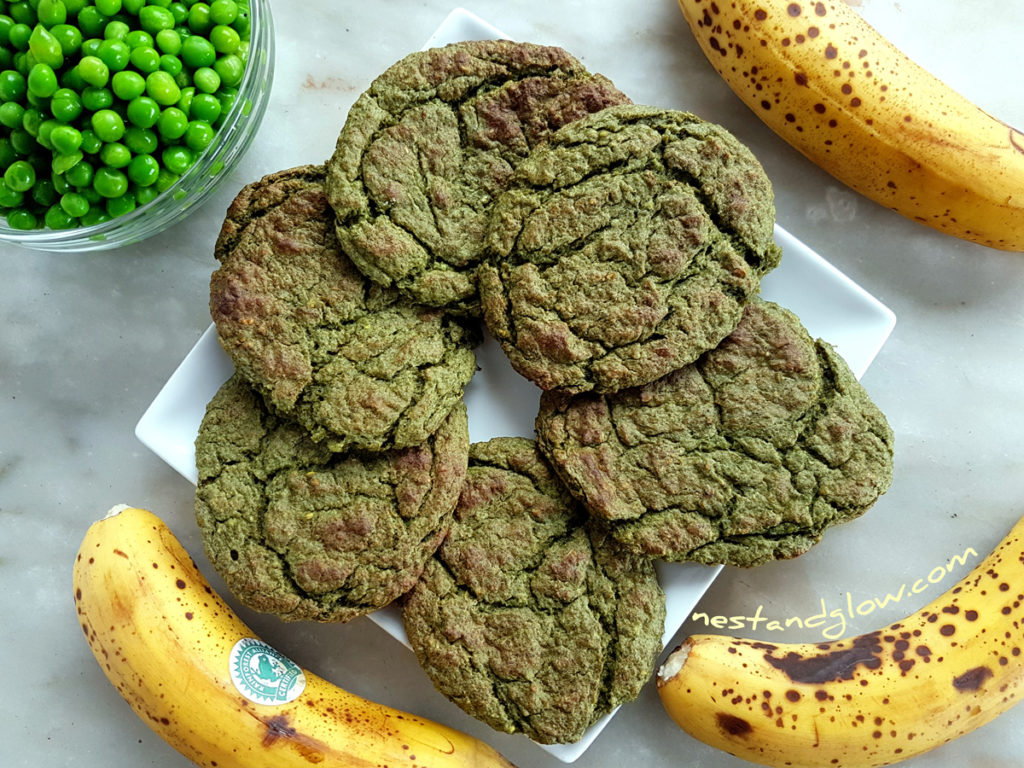 My pea sweet and salty cookies were quite controversial, some love the idea but most hate it. If you love eating a bowl of salted peas then do try this recipe. A great way to get some more greens in your diet with these healthy cookies! Green pea cookies recipe
Healthy Oat Cookies Video Recipe
Adaptations
These healthy cookie recipes have been kept simple and are perfect to adapt with ingredients you like and have. The chocolate cookie works great with a chocolate avocado frosting and the banana raisin oat cookies are amazing with a few tangy golden berries/physalis.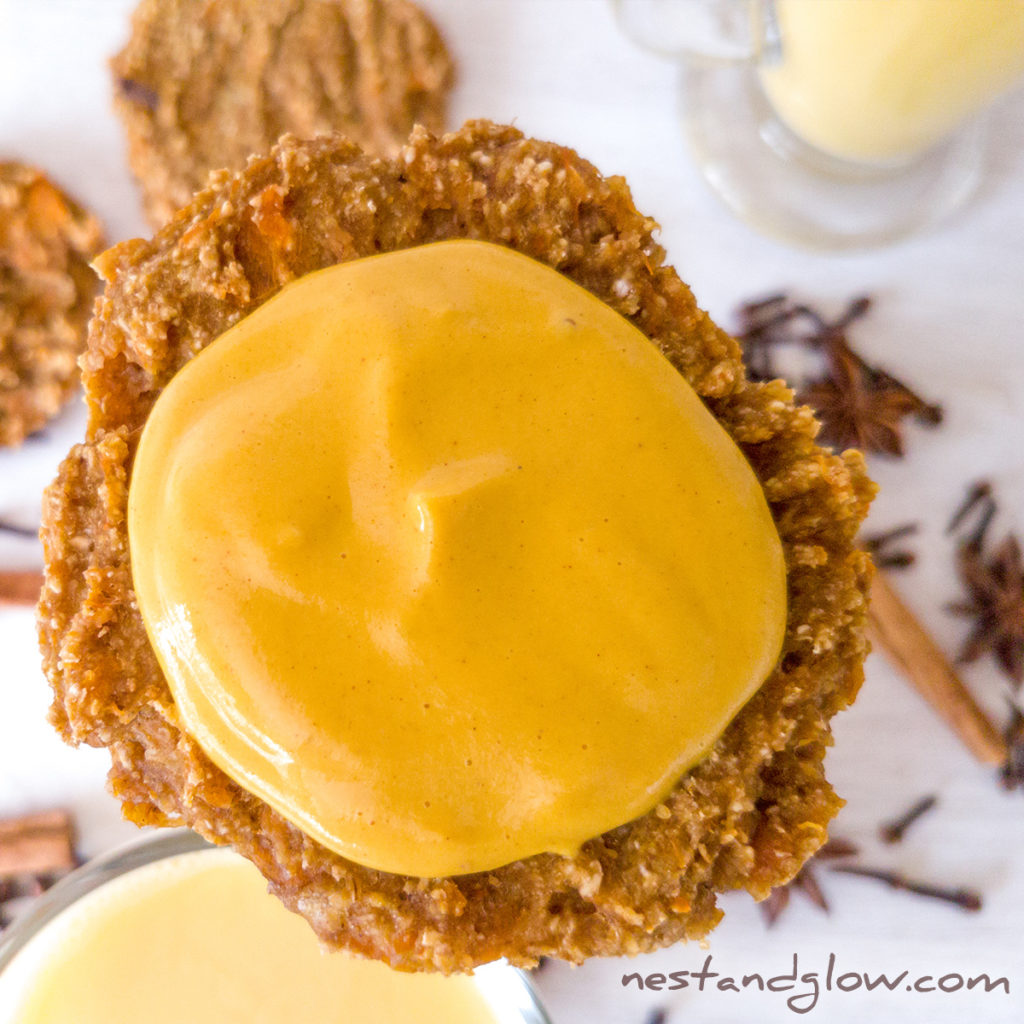 Oats Are Naturally Gluten Free
However, most oats have been contaminated with gluten during growing and processing. Oats do contain avenin; a protein that's similar to gluten and often called oat gluten. 75% of people with celiac disease are able to consume pure oats without any issues.
Gluten-free oats are now wildly available. These oats have been grown away from wheat crops and processed in gluten-free facilities in order to guarantee that they don't contain any traces of gluten.
Which of these healthy vegan oat cookies have you tried? Please do give me feedback on these healthy oatmeal cookie recipes!