Quinoa is a staple in my kitchen as its so versatile and can be used in so many sweet and savoury recipes. This recipe list includes everything from cookies and cakes, to muffins and pizza. These vegan quinoa recipes are all high protein and gluten free.
Quinoa Health Benefits
Very nutritious and high in iron, manganese, magnesium and phosphorus.
High in the plant antioxidants called flavonoids that have been shown to have anti-inflammatory and antidepressant effects*.
Naturally gluten free and nutritious, unlike many gluten-free alternatives.
High in protein (14%) and is a vegan source of all 9 essential amino acids.
Helps control blood sugar as it's low GI.
Here are my best quinoa recipes; all are easy to make and free of flour. As quinoa is high in protein all of these are high protein vegan quinoa recipes.
Healthy Vegan Quinoa Recipes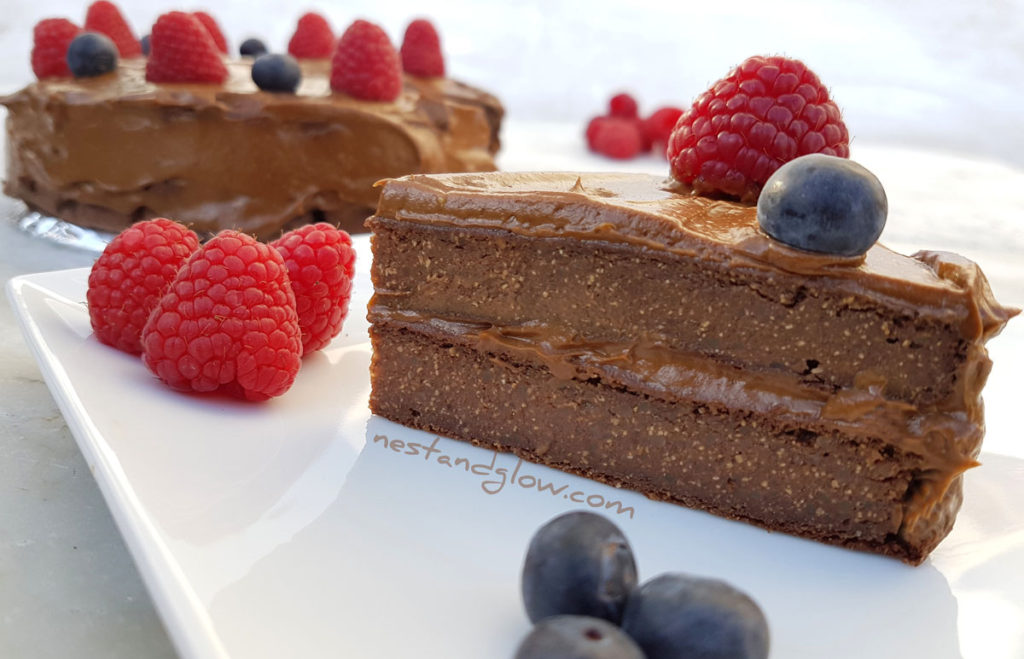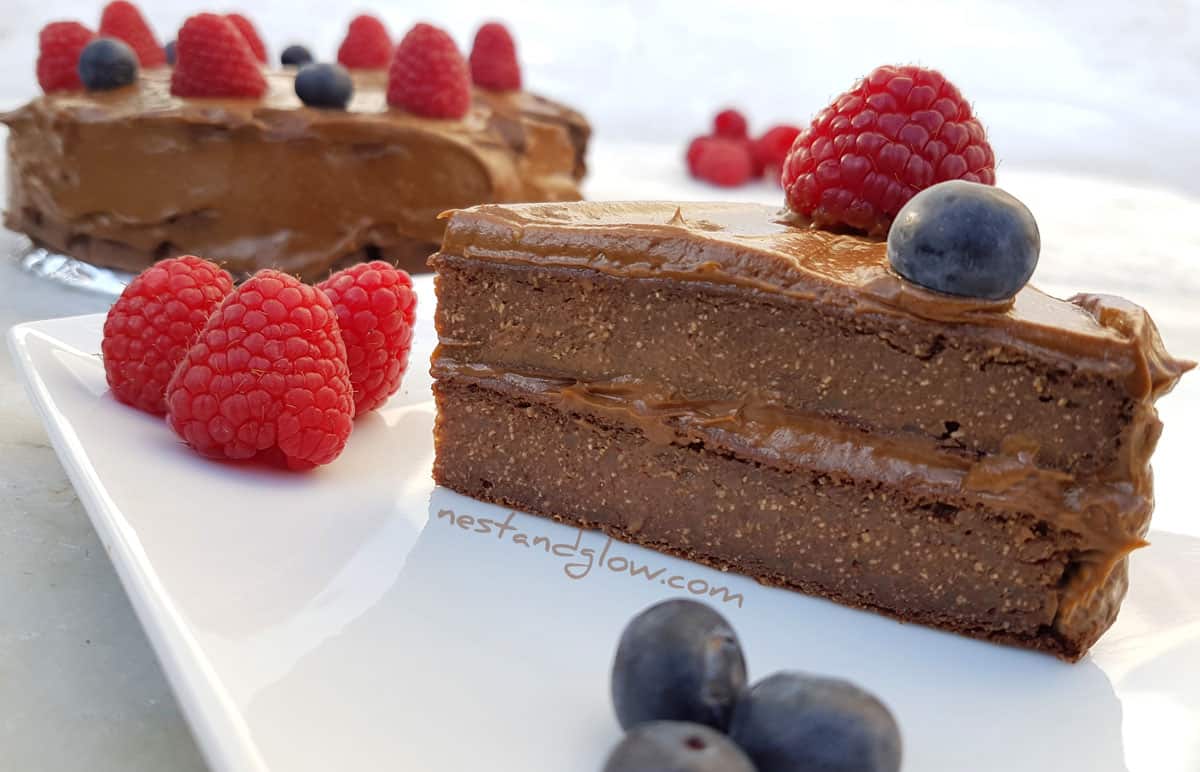 A rich moist chocolate cake with a healthy avocado chocolate frosting.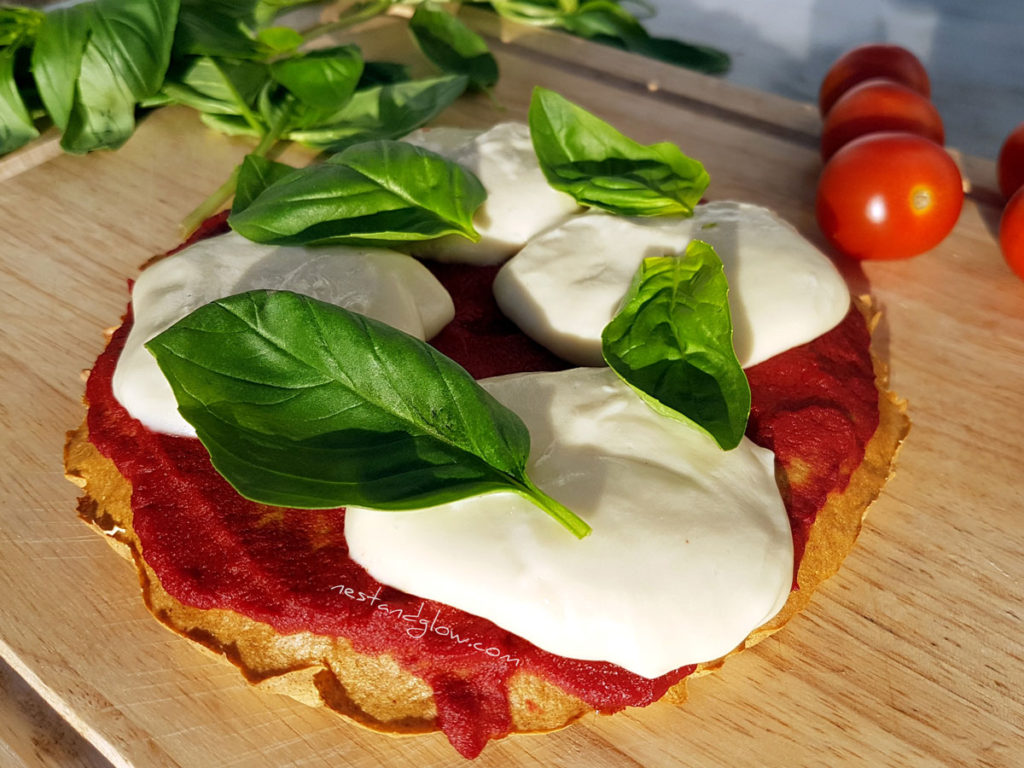 Baked quinoa base topped with a vegan cheese that's gooey and stringy.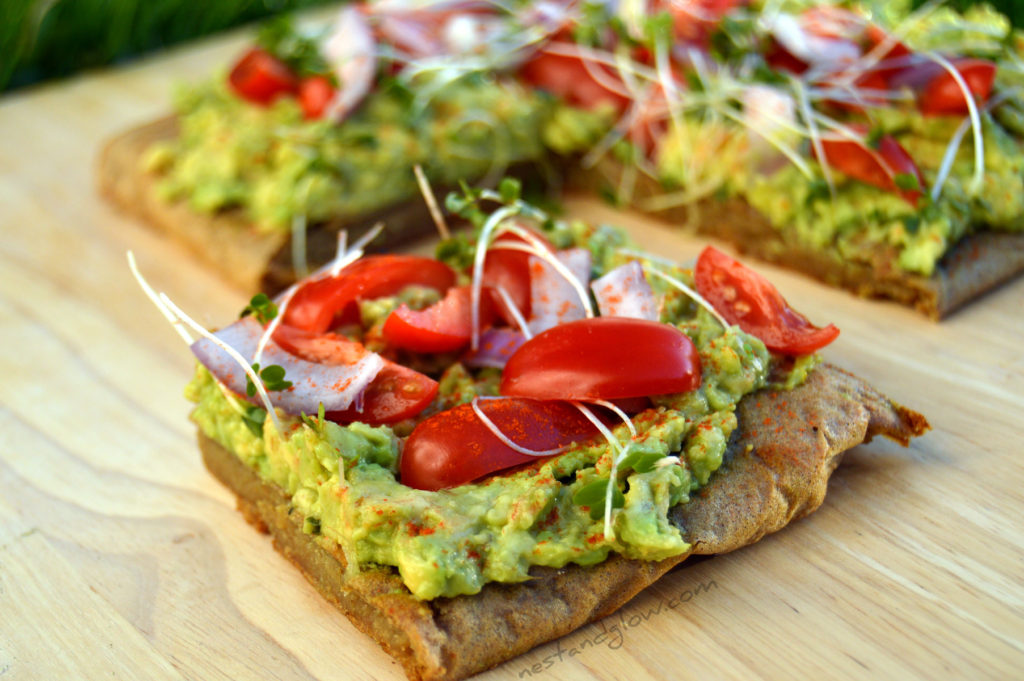 Great high protein and gluten-free avocado toast recipe.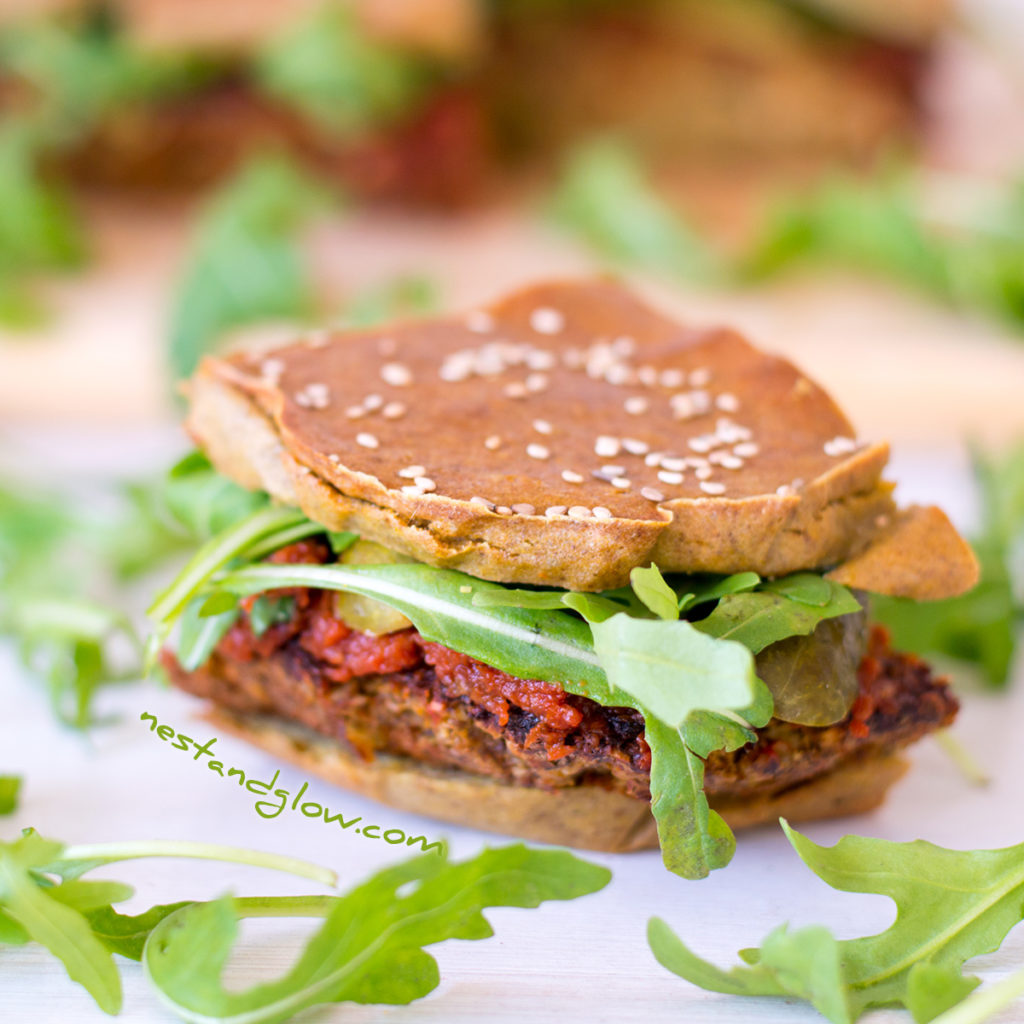 The bread for these sliders is made from quinoa and the filling is a nut-free burger. Perfect with gherkins, rocket and sundried tomatoes.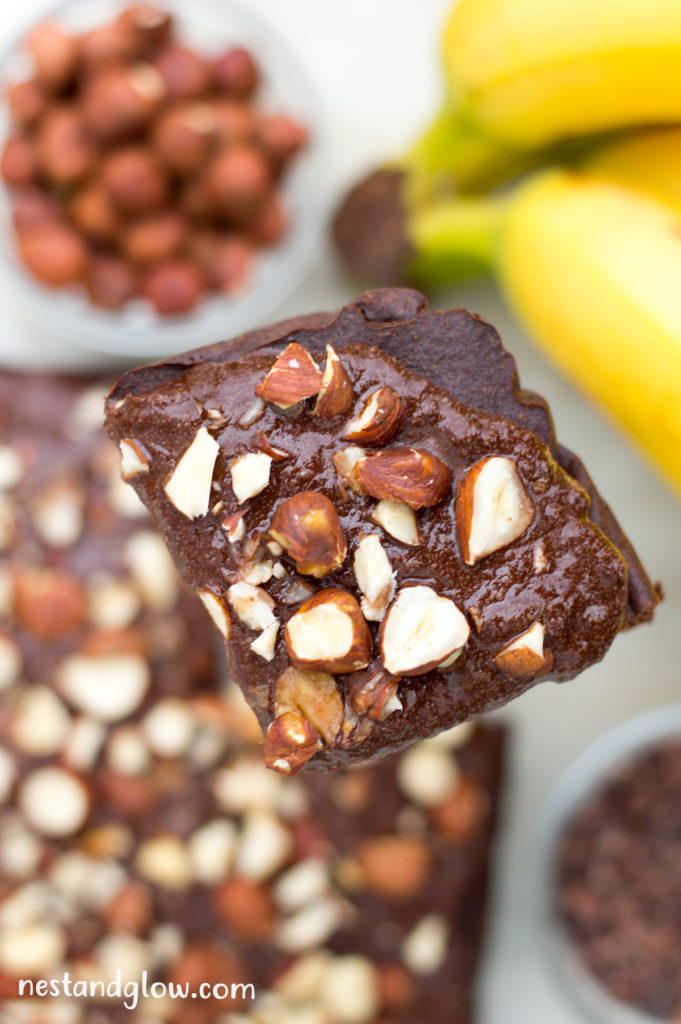 Gluten-free quinoa banana bread is a great way to use really sweet ripe bananas that are too soft to eat.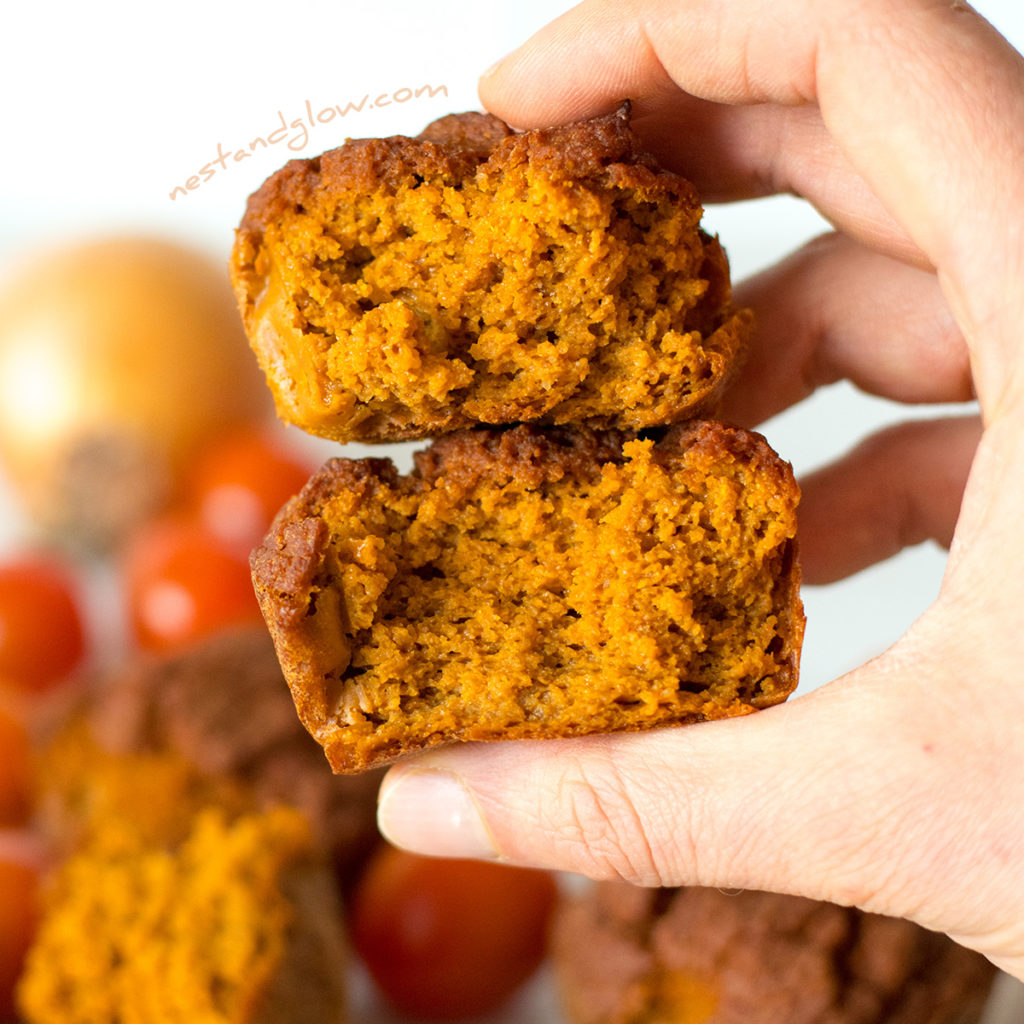 Made with brown rice and quinoa for a fluffy gluten-free savoury muffin full of flavour.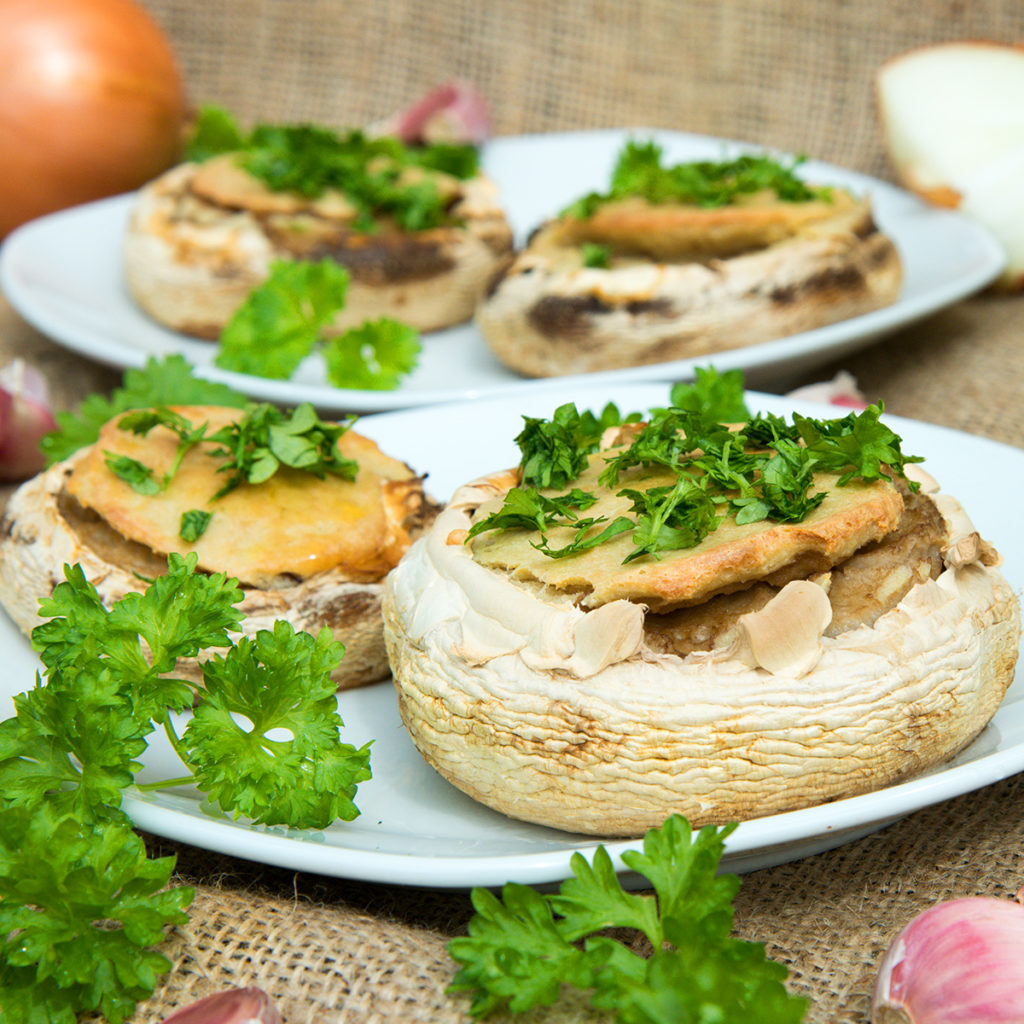 Low-fat garlic mushrooms filled with baked quinoa for a healthy version of breaded garlic mushrooms.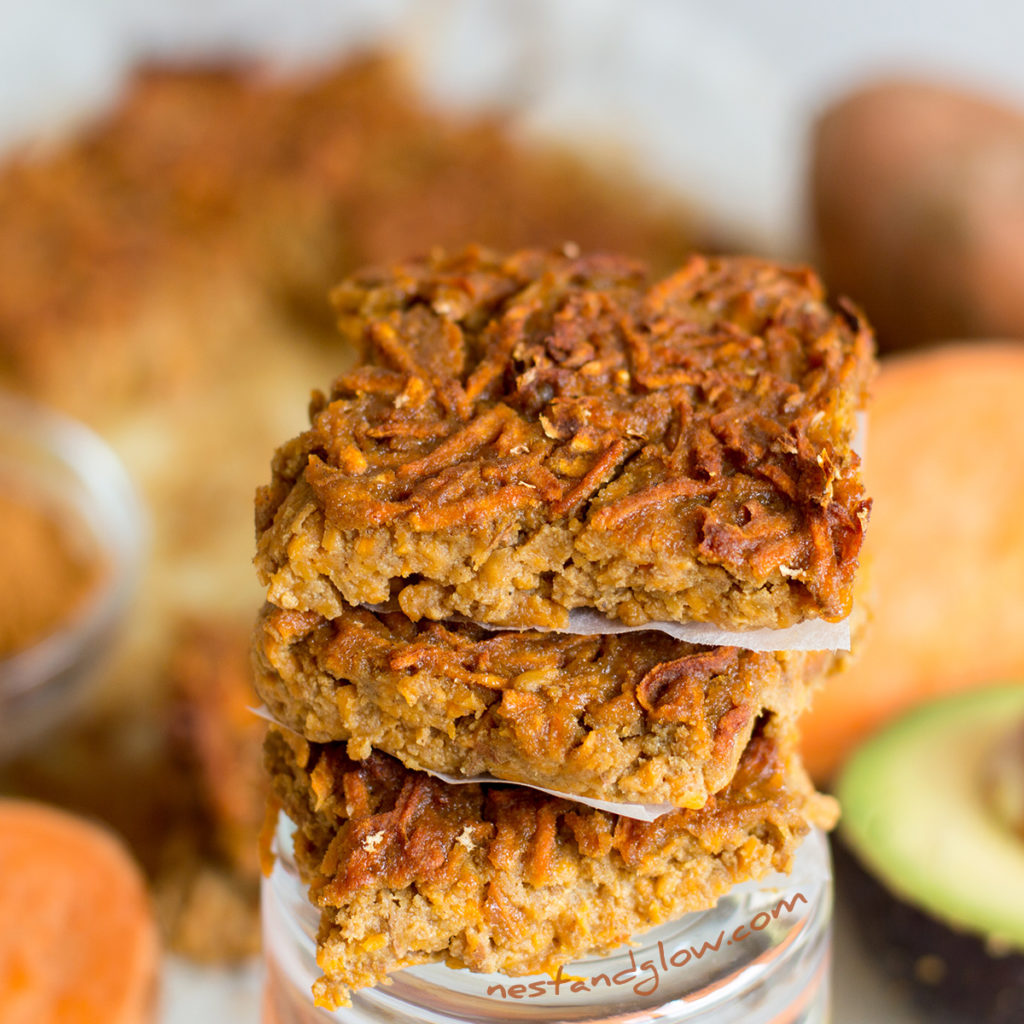 Grated sweet potato goes perfectly with sweet cinnamon and quinoa for healthy little snack bite.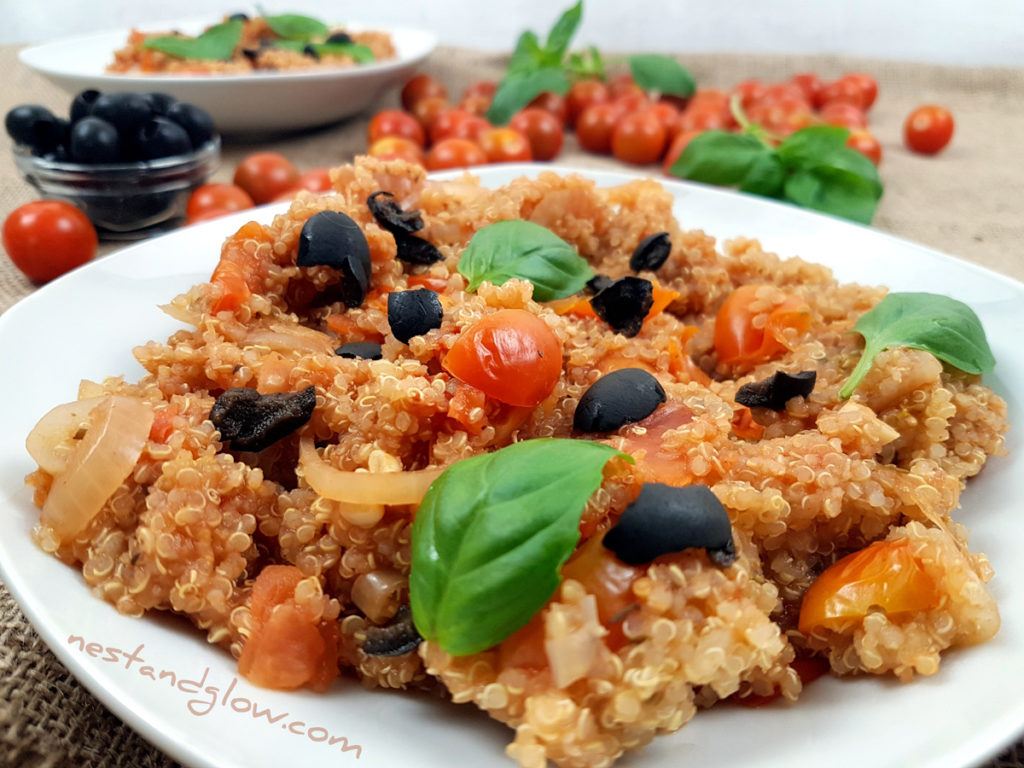 If you're short of time and want a healthy filling main meal this one-pot quinoa dish is perfect.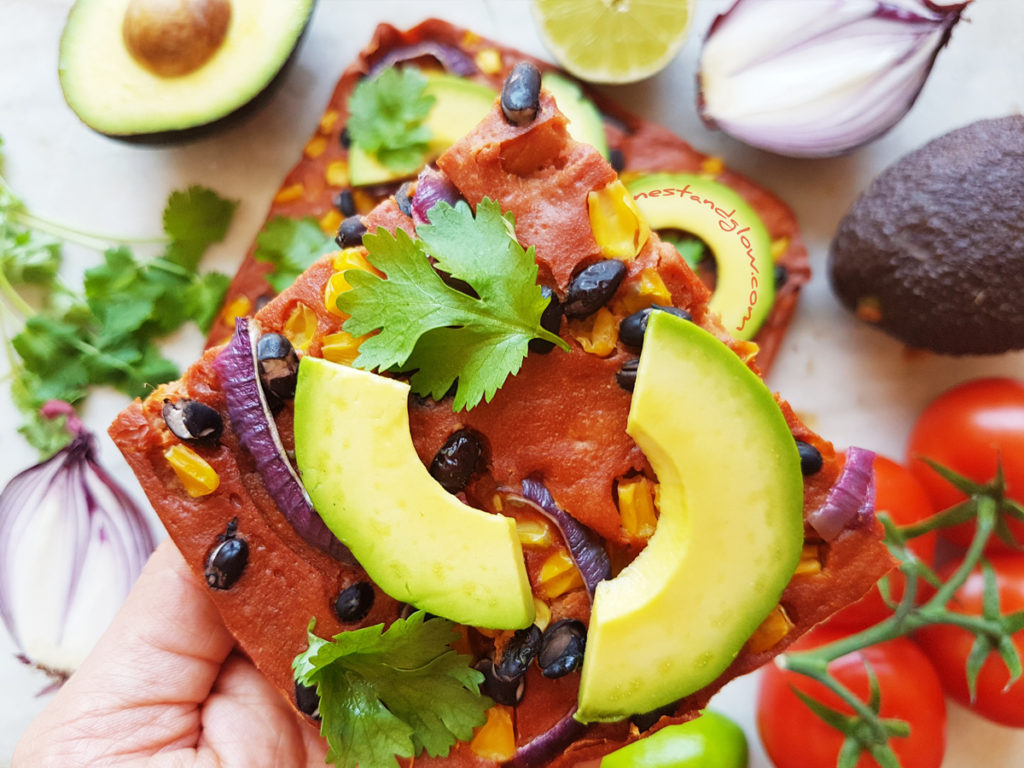 A quinoa bread with beans, corn and tomatoes topped with avocado, corridander and lime juice. A perfect combination of flavours and textures.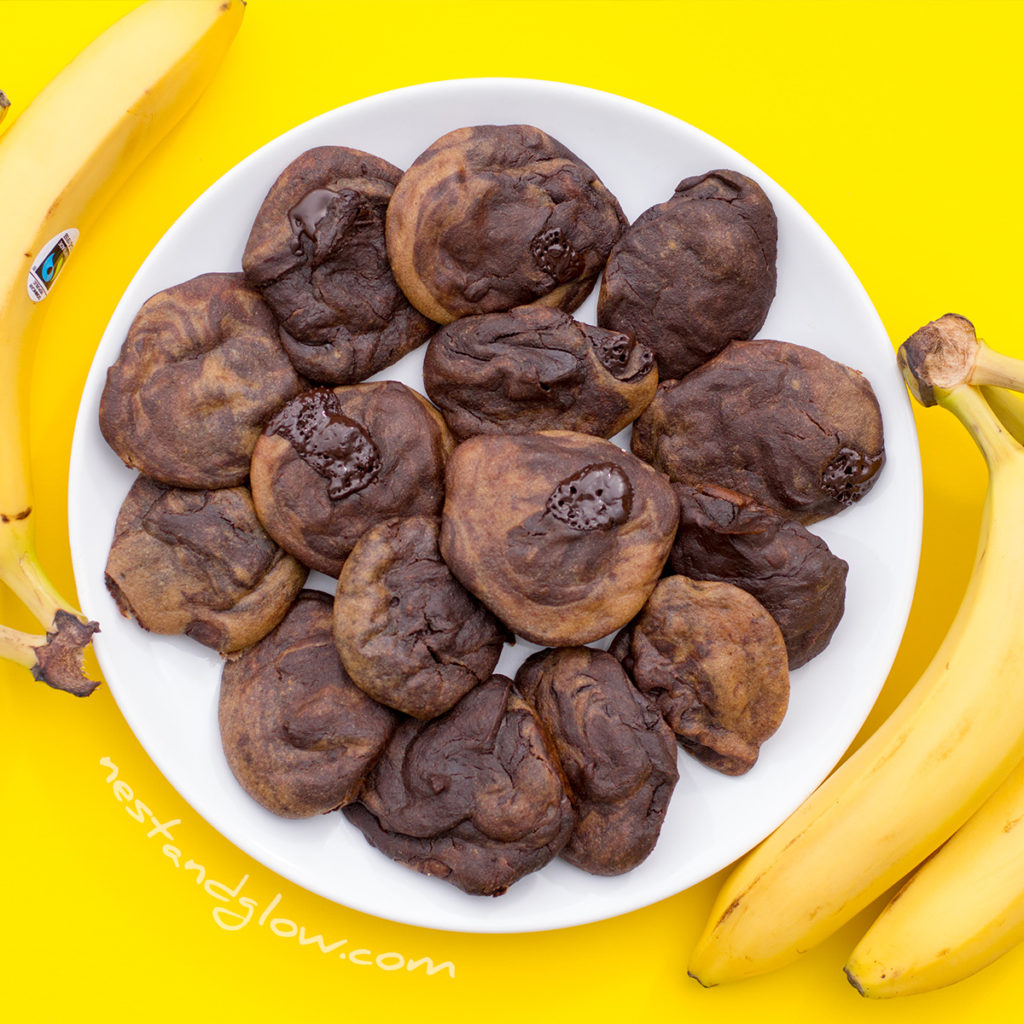 No flour in these easy to make vegan cookies that are sweetened just with banana.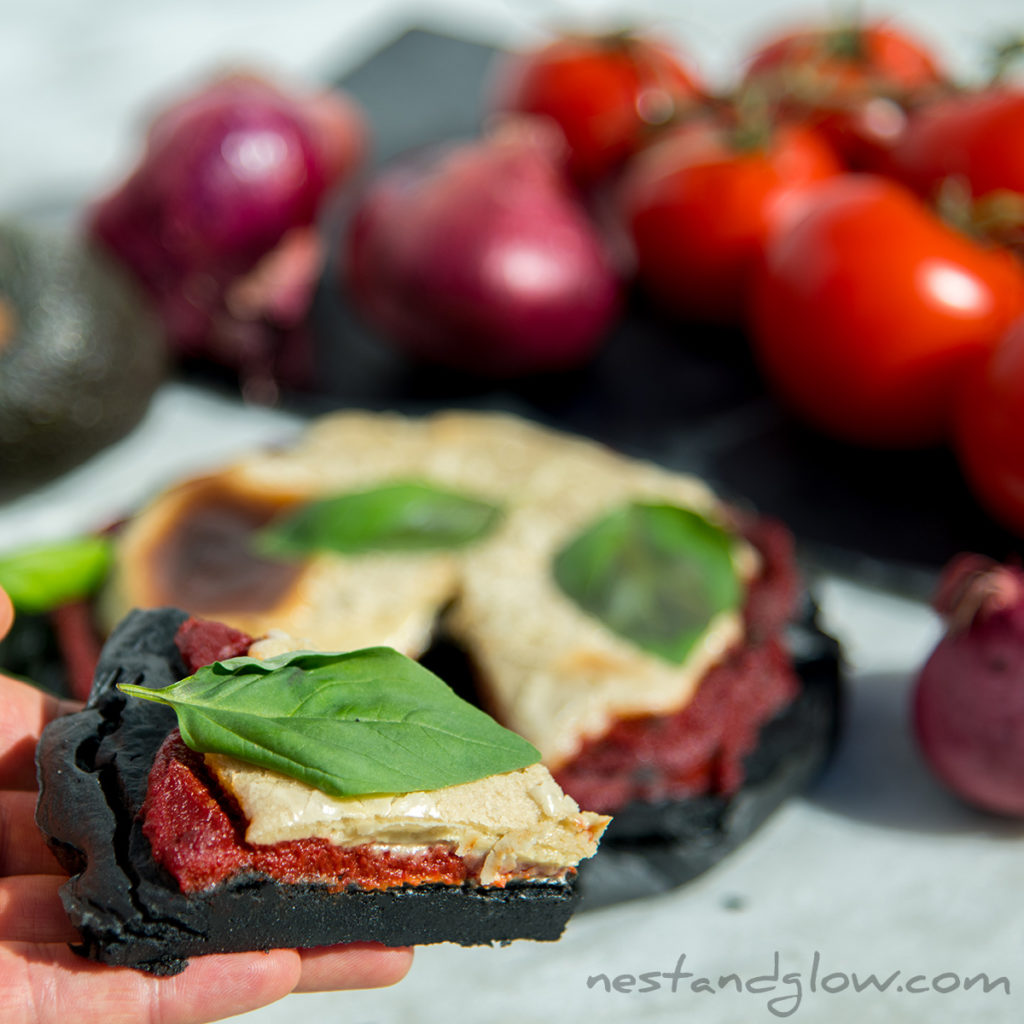 The charcoal in this is totally optional, but makes for a striking pizza. Topped with an easy cashew cheese.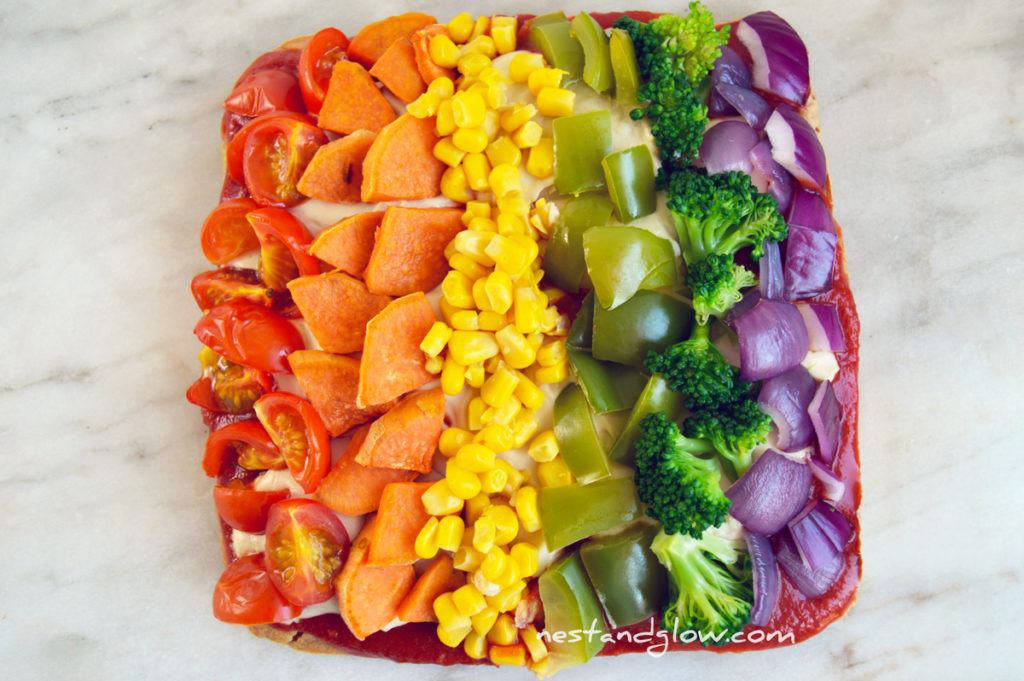 Similar quinoa base but topped with a rainbow of vegetables to help get a balance of vitamins and minerals.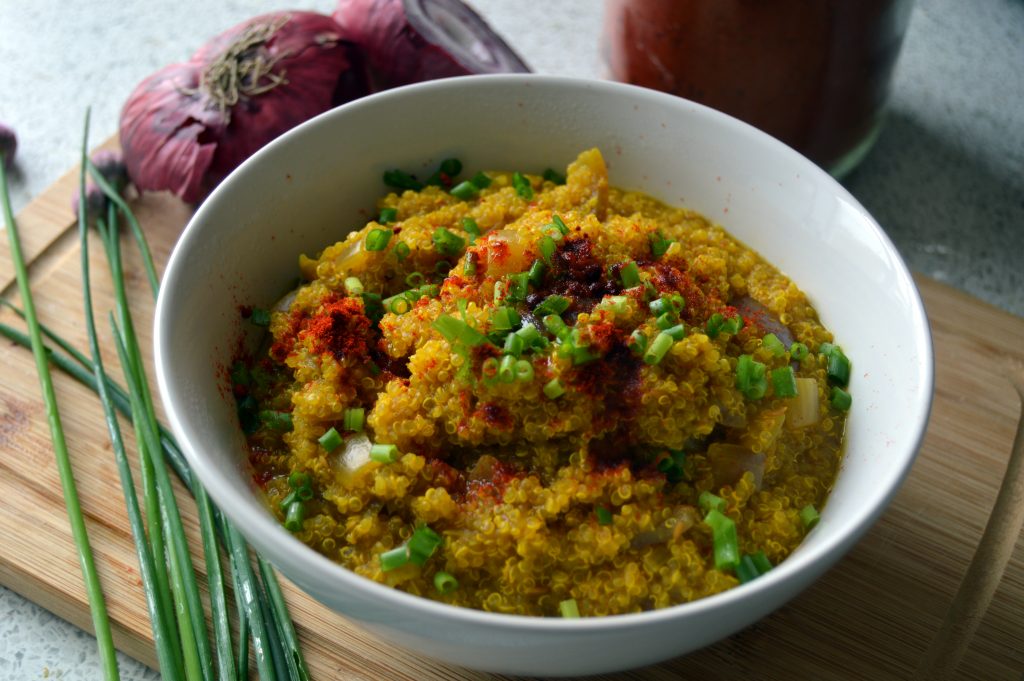 Full of healthy turmeric and really easy to make when short on time.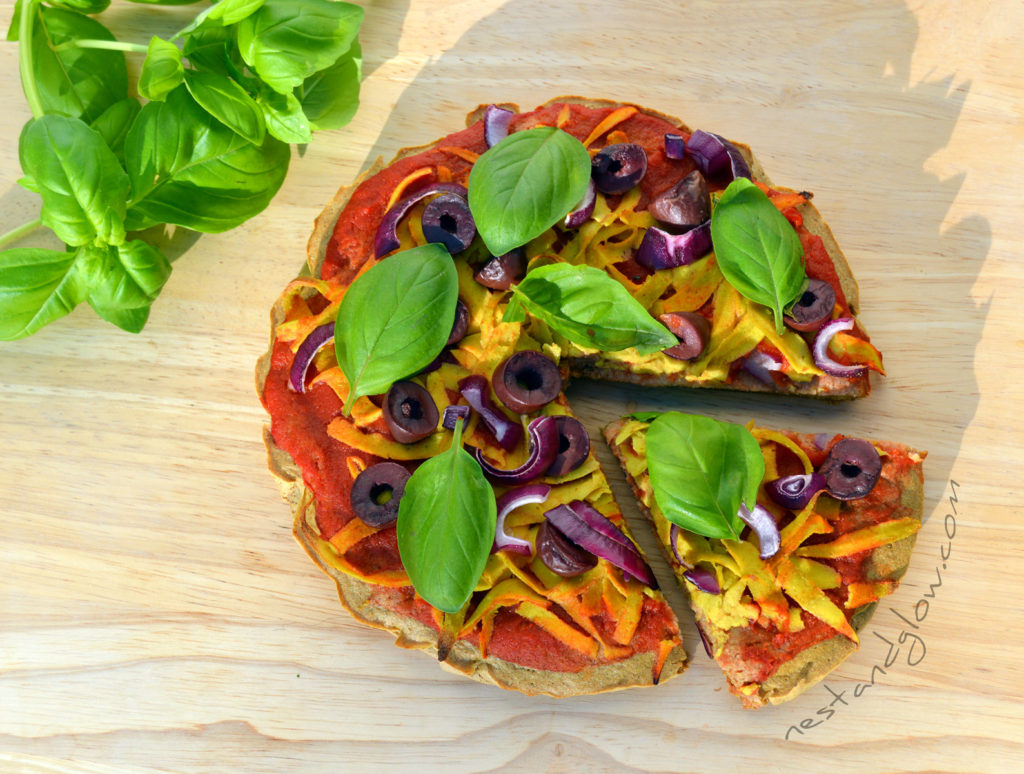 Easy to make vegan sunflower seed cheese on a pizza. Nut-free and the quinoa is soaked to make it sprout.
Healthy Vegan Quinoa Video Recipes Playlist
View all of these easy recipes being made: